Part 13 - Venice, Debarkation and Journey Home

The dreaded morning of every cruiser had come much too fast. The morning, when the relaxation of vacation days on board gives way to a certain hectic, and when the call for luggage numbers reminds you every few minutes that it is time again to part from new friends and from members of the crew you have grown fond of.

We delayed the actual moment as long as we could. Since our return flight was only at 1.00 pm, we could at least enjoy a breakfast at the Ocean View Café. As chance would have it, we met Judith and Stuart and shared a table with them. So we chatted a bit about our beautiful cruise and the beautiful destinations, before it was time for us, too, to say good bye to the Constellation.

Our luggage was waiting for us in the port terminal, from where we walked the ca. 500 m (0.3 miles) to the station of the People Mover. The People Mover took us to Piazzale Roma. When we exited the station we could already see the ATVO express bus to the airport diagonally across.
Screenshot from Google Maps 2017
At the airport we said good bye to Judith and Stuart, who had to wait a little longer for their return flight. Our flight took us back to Stuttgart on time, and our drive home was smooth, too.

We wanted to end the evening on a nice dinner. So in honor of the beautiful destinations of our trip we decided to go to the "Dubrovnik", a Croatian restaurant in an old town not far from us. The small restaurant is always very busy, so we had to wait a few minutes at at the bar to get a table. While we were waiting, we noticed a painting of Dubrovnik on the wall and got talking to the owner. We told him that we had just come back from Croatia and how much we loved it. He said "Oh, I also just returned from my old home today. We were in Skradin until yesterday ..." We had to laugh, because that was the place where we wanted to take the boat to the waterfalls the day before. It's a small world ...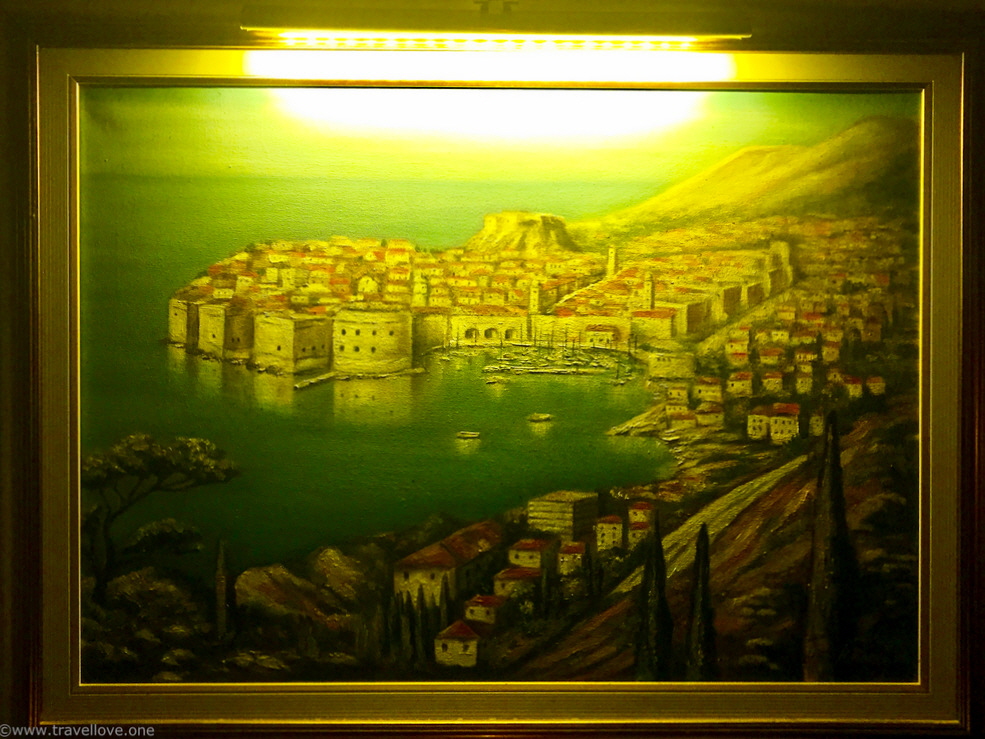 www.travellove.one • www.thecruise.report • www.travelandcruise.net
© 2021 Die Rechte an Texten, Fotos und Videos liegen beim Autor der Webseite. Die Nutzung ist nur nach ausdrücklicher Freigabe erlaubt.