Part 8 - At Sea

After all those well-filled days, this day at sea came just at the right time. A lie-in at last and after another extensive breakfast we had time to walk around the ship, read, relax, etc.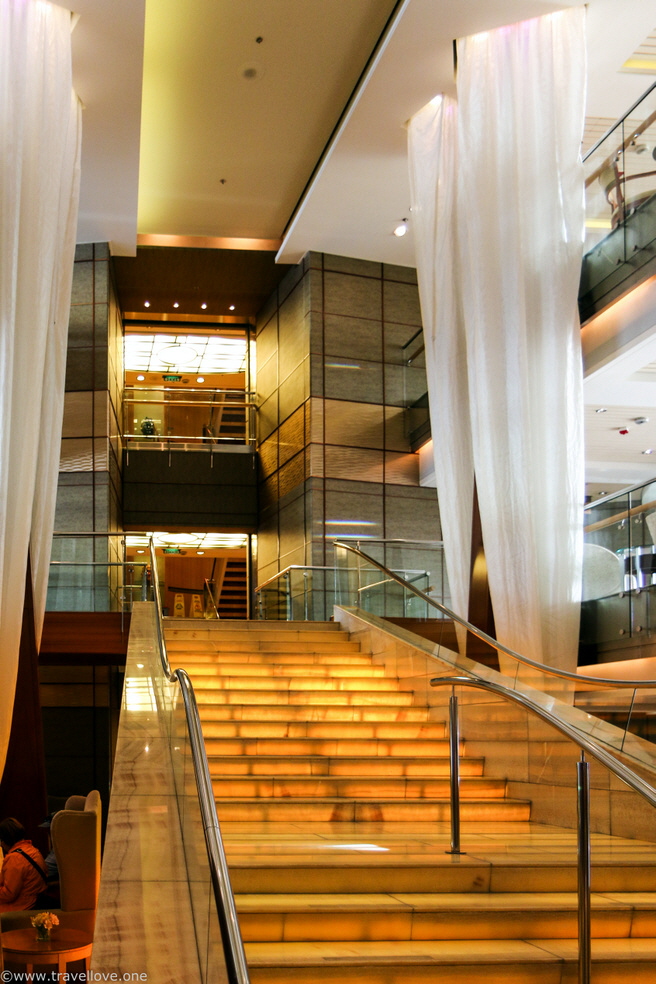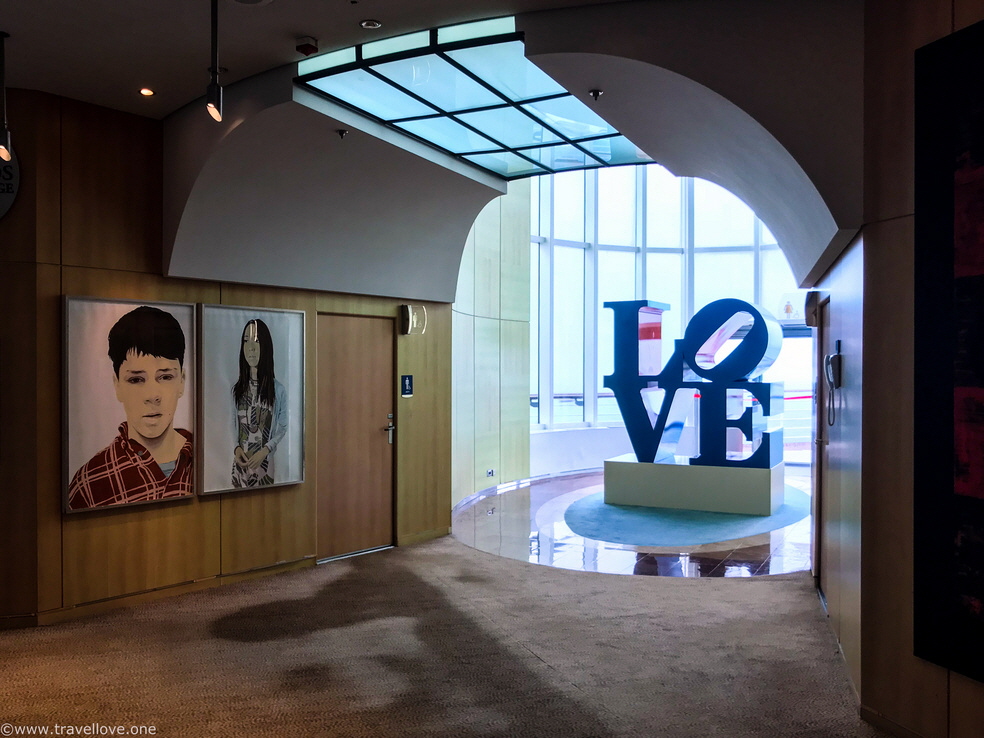 The Millennium presented herself in good shape. All areas were very well maintained, some seemed recently renovated, like the Solarium I already mentioned, and the service left nothing to be desired. We felt very comfortable, as always.

We really liked a lecture given as part of the "Beyond the Podium" program. In preparation of Hiroshima and Nagasaki, our next ports of call, a guest speaker explained the background of the nuclear program of World War II, the wartime developments of the time and ultimately the days of the fateful atomic bombings themselves.

Provocatively, he raised the question "Was the use of the nuclear bombs justified?". To pre-empt the outcome, the question wasn't answered but was intended as food for thought. A very profound topic that got under your skin but which was very well presented.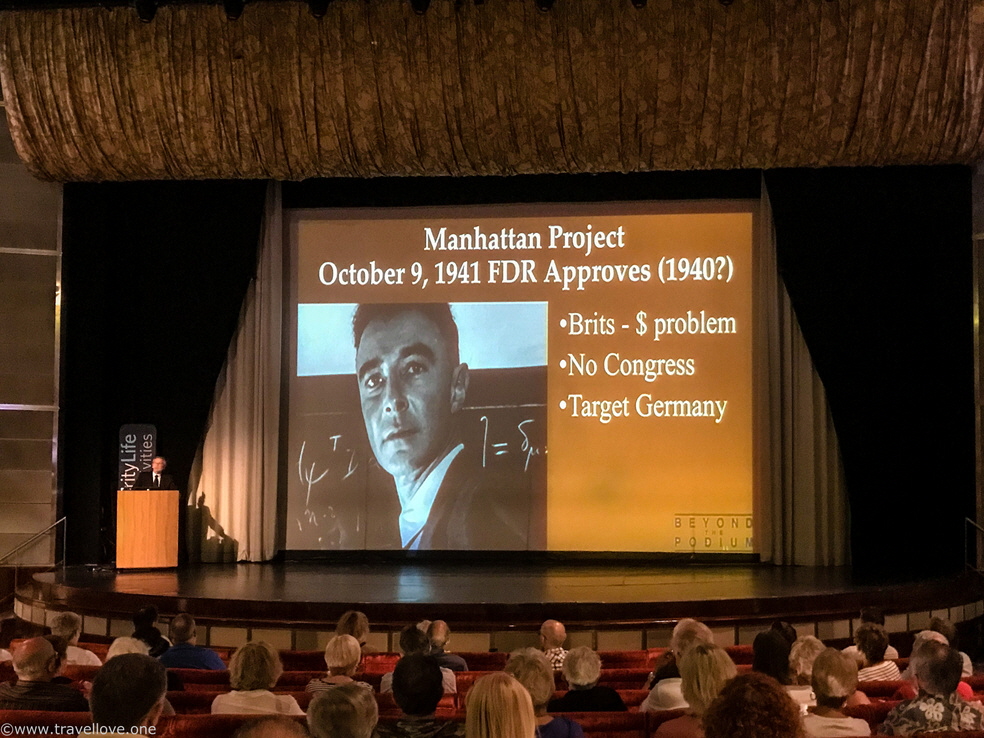 Lunch was served at the main dining room, but I only went in to take a few photos. I preferred to have lunch at the buffet, where I could try a little here and a little more there…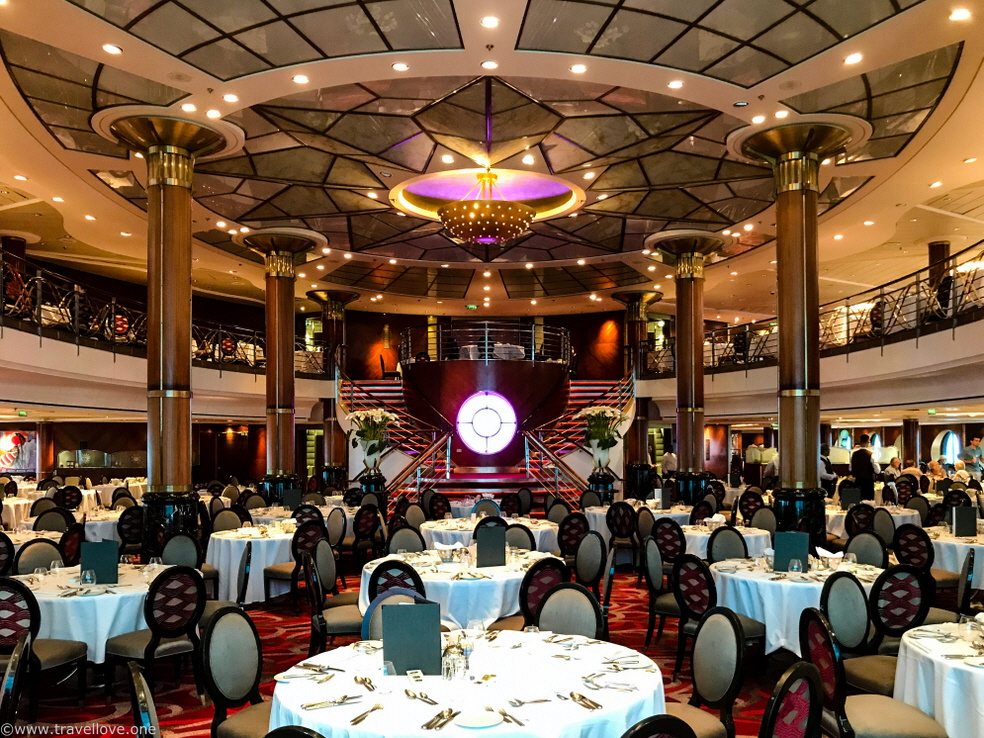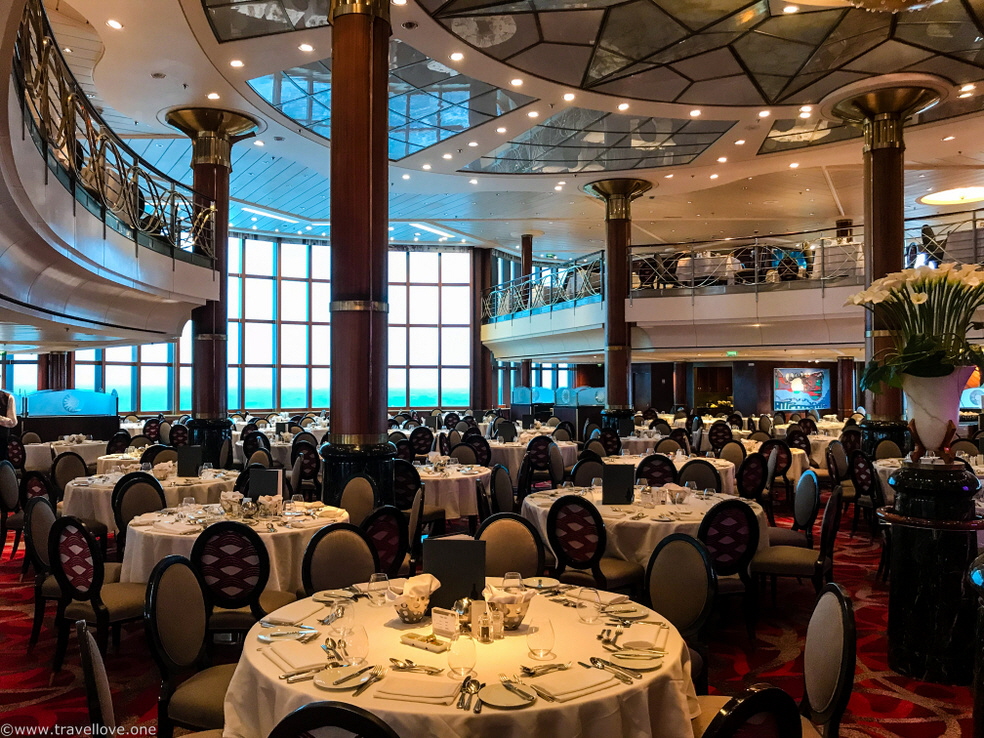 We actually found the food on board very good. It wasn't less tasty in the main restaurant than it was in BLU on our other trips. We only found the main restaurant to be much busier and due to the size of the room much louder than the more intimate BLU.

This was one of the reasons why every now and again we had dinner at the Ocean View Café, where it was usually quiet and where you could also eat outside. The other reason was that the food at Ocean View was very good, too. Steaks, chicken and fish individually prepared from the grill or Asian stir-fries with selected ingredients (in combination with little time for the gym), unfortunately left lasting impressions on our hips…

That day, however, we went to the gym to prepare for our evening plans. As this was our wedding anniversary, we had booked a table at Tuscan Grille.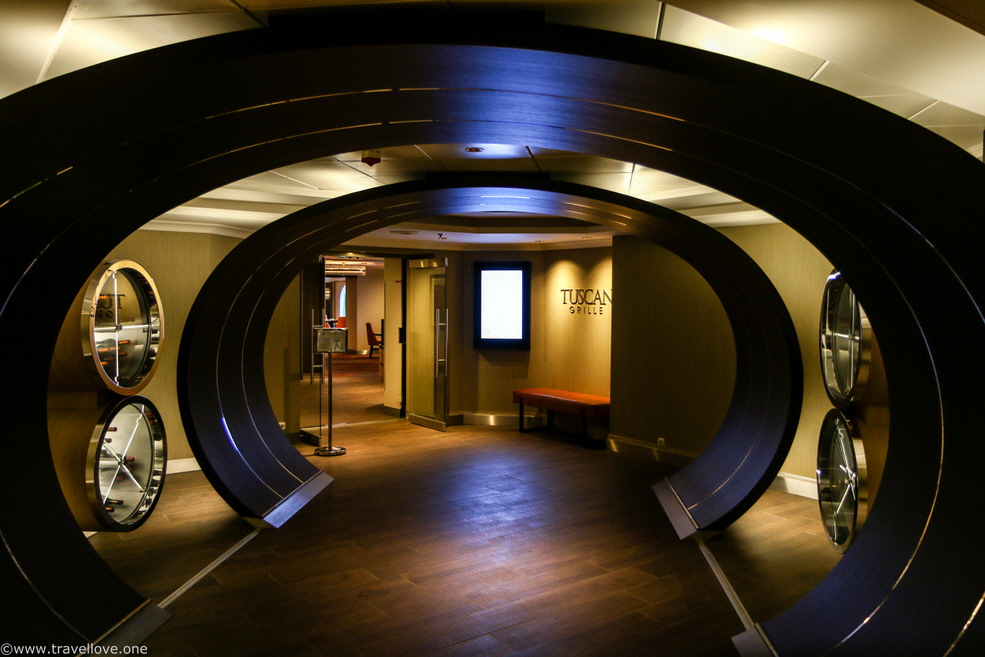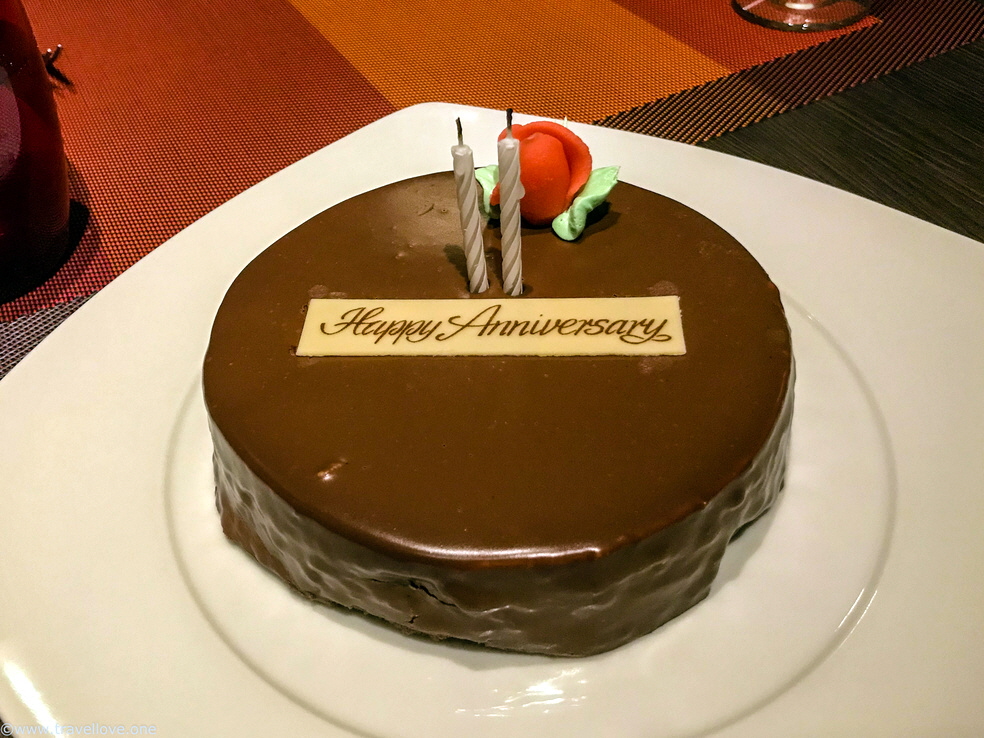 After a delicious meal we ended the evening with friends at the Rendezvous Lounge. I might not mention it every time, but on board we often met with our original Tokyo group and with Judy and Frank, with whom we always had great and sociable times. One of the reasons, why we find cruising so enjoyable.
www.travellove.one • www.thecruise.report • www.travelandcruise.net
© 2021 Die Rechte an Texten, Fotos und Videos liegen beim Autor der Webseite. Die Nutzung ist nur nach ausdrücklicher Freigabe erlaubt.