Part 10 - At Sea / Departure
Part 10 - At Sea

The next day at sea, which was also our last day, was again very easy going. It was nice being able to quietly sort all the experiences and to mentally put them in their place, to pack without any hassle and to let this beautiful holiday die away without haste.

Of course we also said good bye to the many helpful and friendly souls who had again pampered and cared for us in an exemplary manner and thereby also contributed to our cruise debutants thoroughly enjoying the service on their first cruise. Some of them were almost like old friends. Like Alex, for example, who had already looked after us so well on the Infinity during our South America cruise. Although she didnt' wait on us during this cruise, as she was assigned to the main dining room, we often had time for a friendly chat when we met at the Ocean View Cafe.

Besides the many beautiful and interesting experiences in foreign places, it is also the friendly crew and the warm service which, at end of a cruise, give us much joyful anticipation of the next trip but which, at the same time, make it hard to say good bye.



Departure

The next morning we woke up in rainy Southampton. We could make out the huge Harmony of the Seas at another terminal in the distance, ready to leave on her maiden voyage that day. We could easily imagine how thousands of excited guests were ready to start this imminent journey on this brand new mega ship.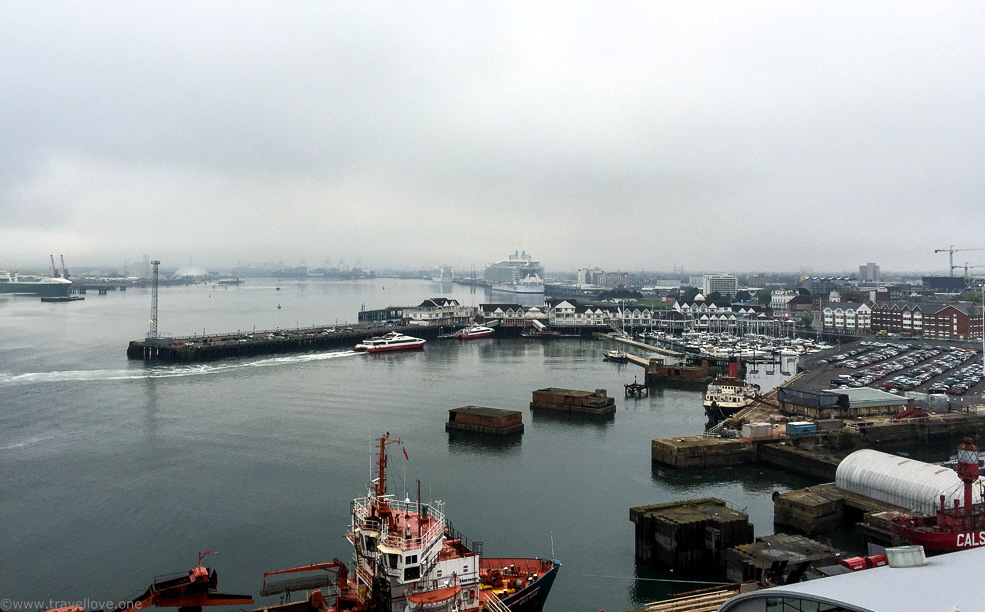 For us, however, it was time to disembark. As usual, we picked up our luggage at the terminal before looking for the "Smiths for Airports" sign. Just like at the beginning of our trip at Heathrow Airport, the driver arrived right on time and took us to the airport in a comfortable and spacious vehicle. And with the return flight and the drive home to Birgit's parents, another wonderful journey ended, which we are sure will stay with us for a very long time.

We hope that with this review we have been able to take you on this journey with us and to convey some of the enthusiasm we felt throughout.
www.travellove.one • www.thecruise.report • www.travelandcruise.net
© 2021 Die Rechte an Texten, Fotos und Videos liegen beim Autor der Webseite. Die Nutzung ist nur nach ausdrücklicher Freigabe erlaubt.