England, Ireland, Iceland on the Celebrity Eclipse - May 2016
Finally...

"Finally on vacation again. Finally cruising with family again. Finally, we are off to Iceland!"

After months of anticipation, these were our thoughts as we were sitting in the boarding area at Hamburg airport with Birgit's parents, Hildegard and Helmut, and their friends Ursula and Wolfgang, waiting for our flight to London. Six adventurous travelers who had long been looking forward to discovering Iceland, a country to which none of them had been before.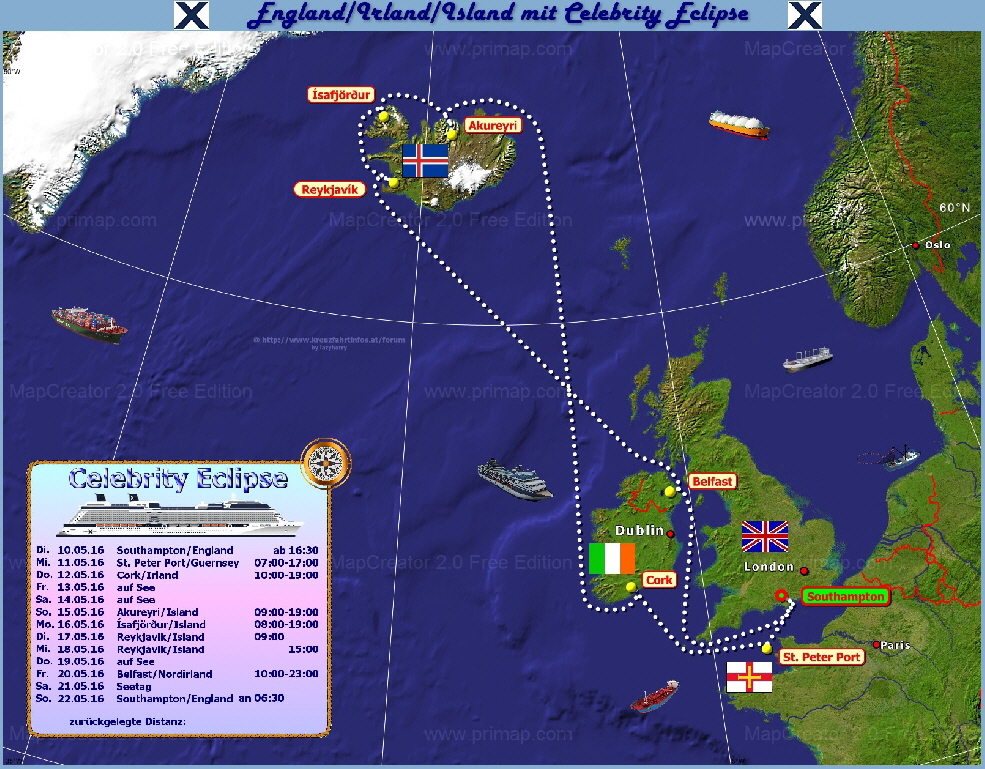 Routemap www.kreuzfahrtinfos.at
Part 1 - Getting there and embarkation

On a smooth British Airways flight we reached London. After swiftly gathering our suitcases from the luggage belt, all we had to do in the arrivals hall was look for a sign of Smithsforairports.com showing our name. The sign was soon found, and the friendly face behind it greeted us with a warm smile. That was quick! The driver took us to a very comfortable van in the nearby car park, and just a few minutes later we were on our way to Southampton.

The journey was pleasant, and time flew thanks to a nice chat with the driver. After a little over an hour we had reached our first destination - the Ibis Hotel Southampton Centre.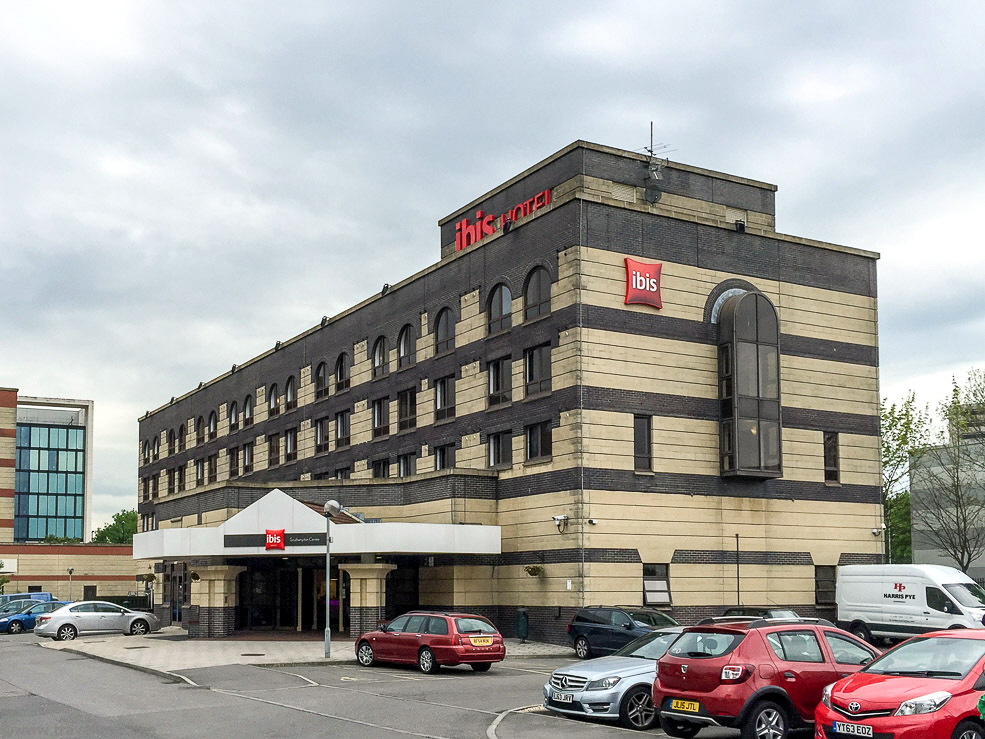 The hotel lobby was modern, bright and friendly. The rate of the rooms was excellent. As was to be expected from Ibis, the hotel was functional and modern and the rooms small but practical and clean.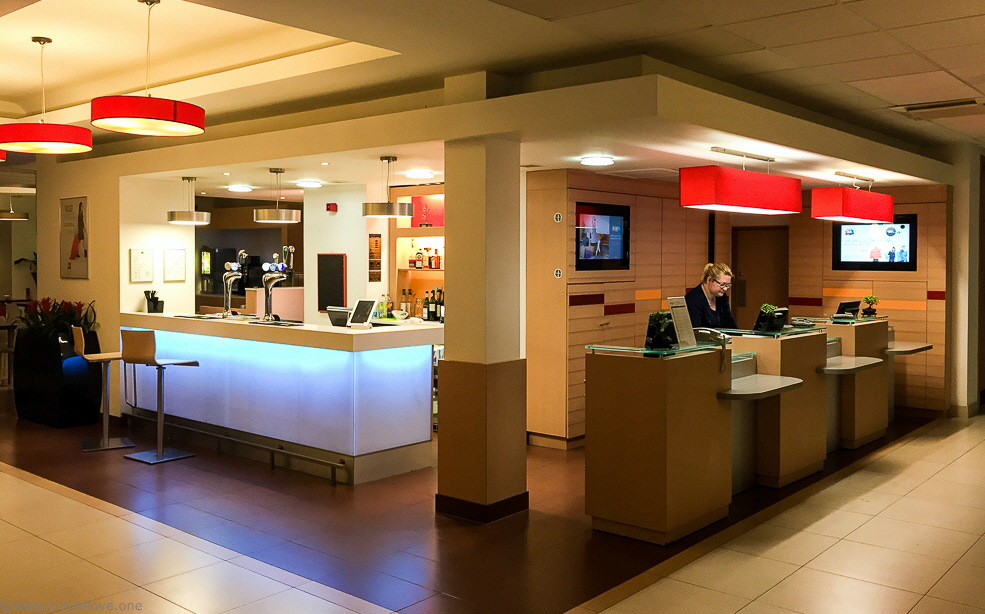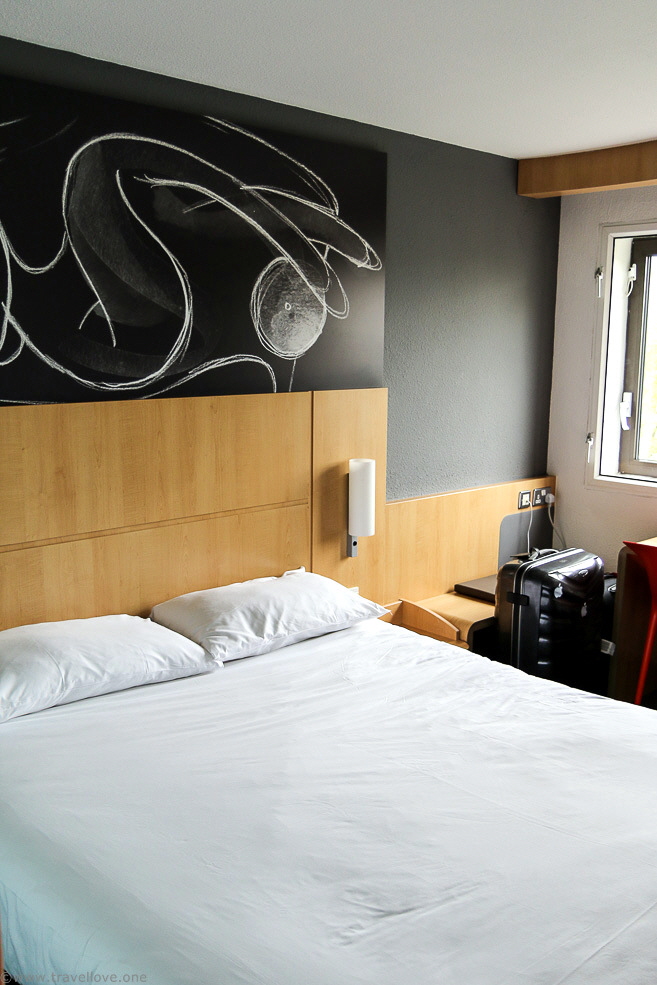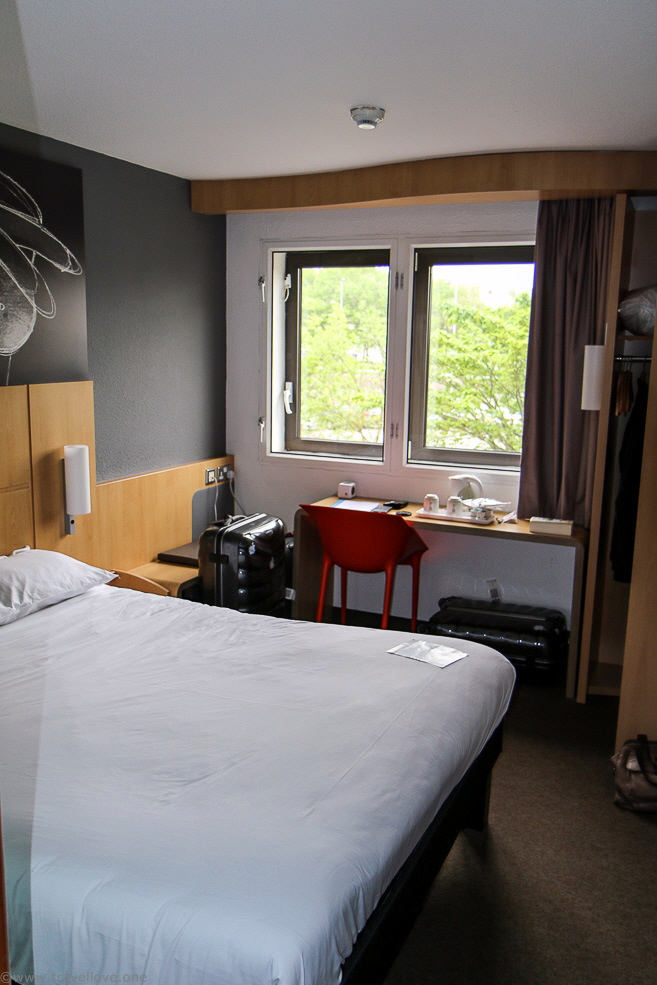 Unfortunately, they had lost our booking request for an accessible room for Hildegard and Helmut. The lady at reception was genuinely sorry, especially since all other rooms of this category were booked. She apologized and, to compensate for the mishap, booked free breakfast for all six of us. What a kind gesture!

The hotel was in close proximity to the West Quay Shopping Centre, a large mall with many shops and restaurants, where we stopped for a quick lunch at the John Lewis Cafeteria. Birgit and her parents then went for nap, while I decided to go for a walk around Southampton.

I passed some partially accessible remains of the old city walls, parks and beautiful old facades.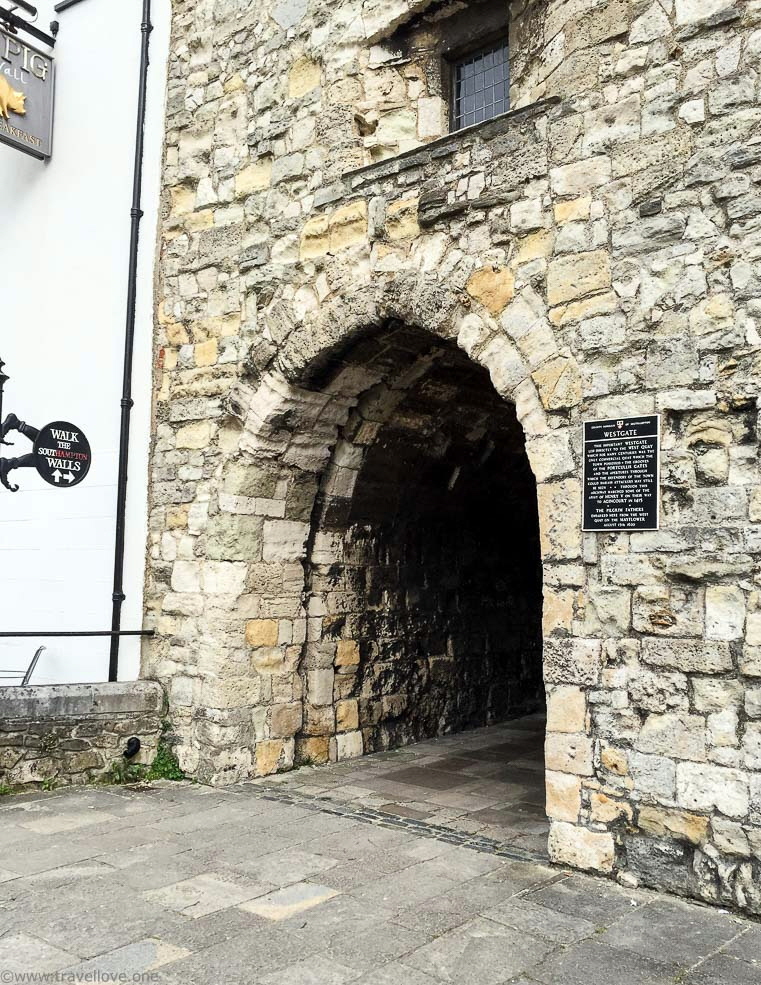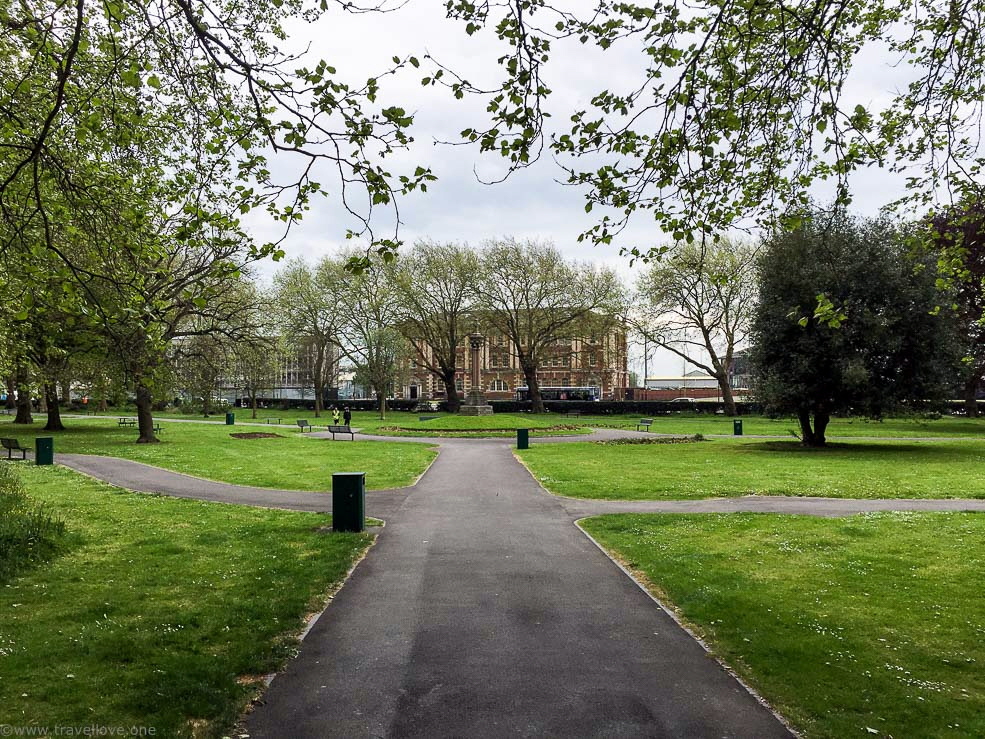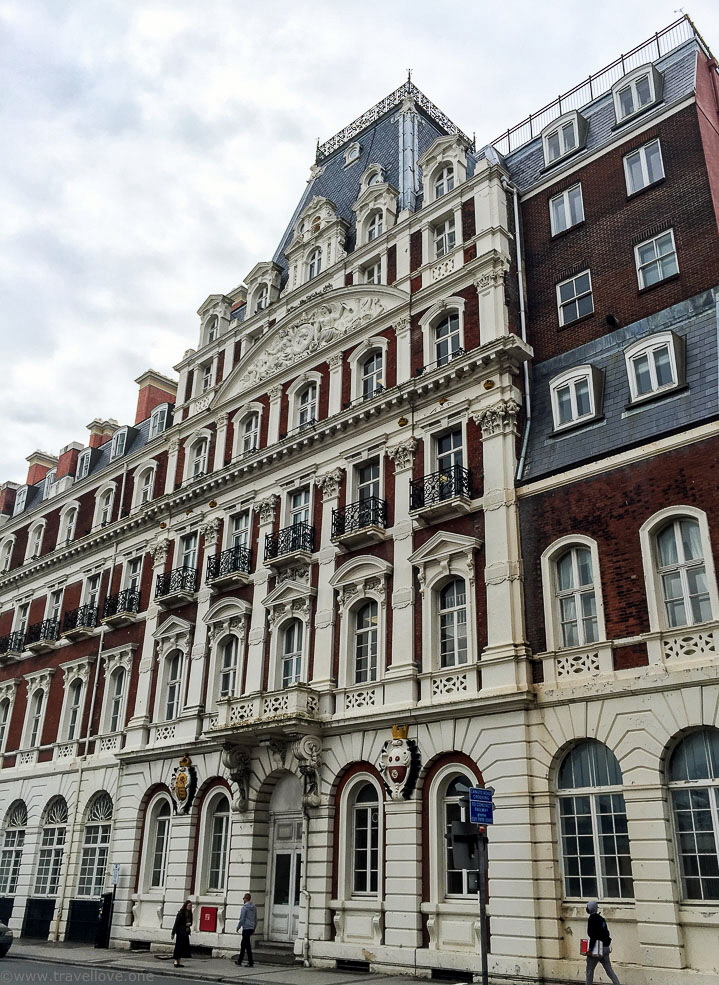 On the whole, however, I had to agree with our driver, who had already mentioned that Southampton didn't really have much to offer.

First and foremost it is arrival and departure point for many cruises of various cruise lines. On that day, too, there were quite a few vessels at the different Southampton terminals, e. g. the P&O Britannia, which I passed on my way back.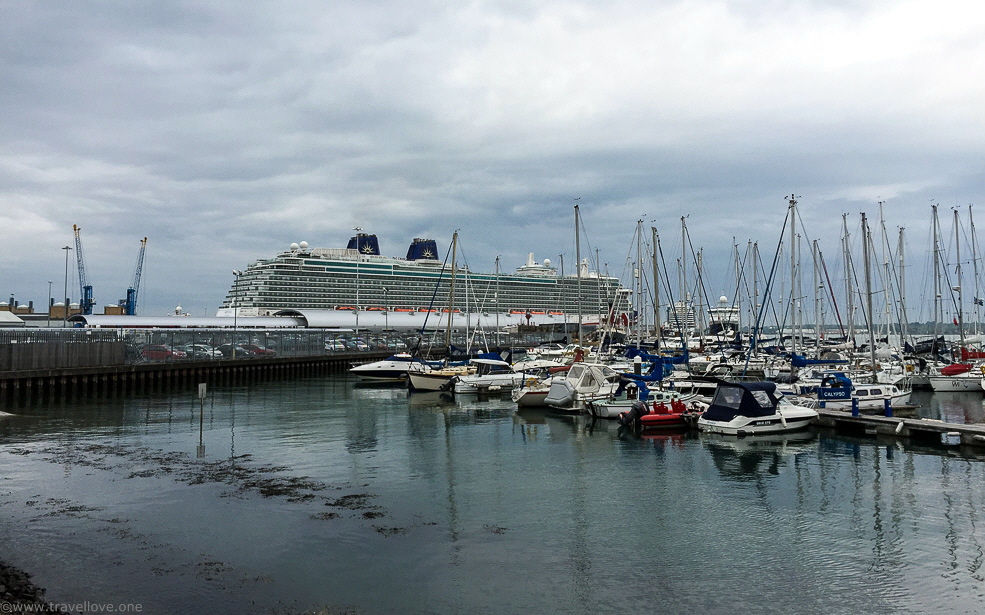 No 50 yards away from the hotel was a TGI Friday's. As it was easy to reach, we decided to have dinner there. Obviously, we were greeted with the bustle and noise typical for those restaurants, but the food was remarkably good and even our older passengers liked it a lot.

Then it was time to go to bed and look forward to the coming day. One more sleep, and we'd be off...


Embarkation

We started the next morning with a breakfast at the hotel. The buffet offered everything you could ask for for a quick breakfast.

From a telephone provided in the lobby for this purpose, we called two taxis. Due to the high passenger volume for various cruise ships that day the taxi company already gave us a waiting time of 45 minutes, which we spent in the lobby.

Taxis were driving up continuously, and the drivers called the names of their passengers. At some stage, it was our turn, too, and the first taxi was ready. Birgit and her parents left first. Shortly afterwards, the second taxi arrived, and the rest of us got in. The driver turned the ignition key and... nothing happened. The car didn't make a sound. After a little nervous back and forth, the driver started writing text messages. I asked him if he could please call the taxi office first to call us another taxi, which he did reluctantly. In the meantime, he tried to start the car again, but the display only showed the message "Theft protection active". I told him that in this case his idea of pushing or jump starting the car wouldn't help, as the car didn't seem to recognize the transponder in his key.

We were told we'd had to wait another 45 minutes for the new taxi, while Birgit and her parents were already waiting for us at the terminal. After half an hour, we found another driver who had just dropped off passengers at the hotel, and we could finally go to the terminal. By the way, the one way trip only cost GBP 7.00.

Check-in also took some time. Although the queue wasn't very long, it simply took some time to check in 6 people. The lady at the desk was extremely friendly and was happy to use her excellent knowledge of German with our travel companions and gave them many useful explanations. She meant well, but it slowed the process down a little.

Around 2.30 pm, after we were greeted with a glass of champagne on board, we had finally sat down on the terrace of the Ocean View Café, helped ourselves from the vast buffet and drank to our journey that was finally about to begin.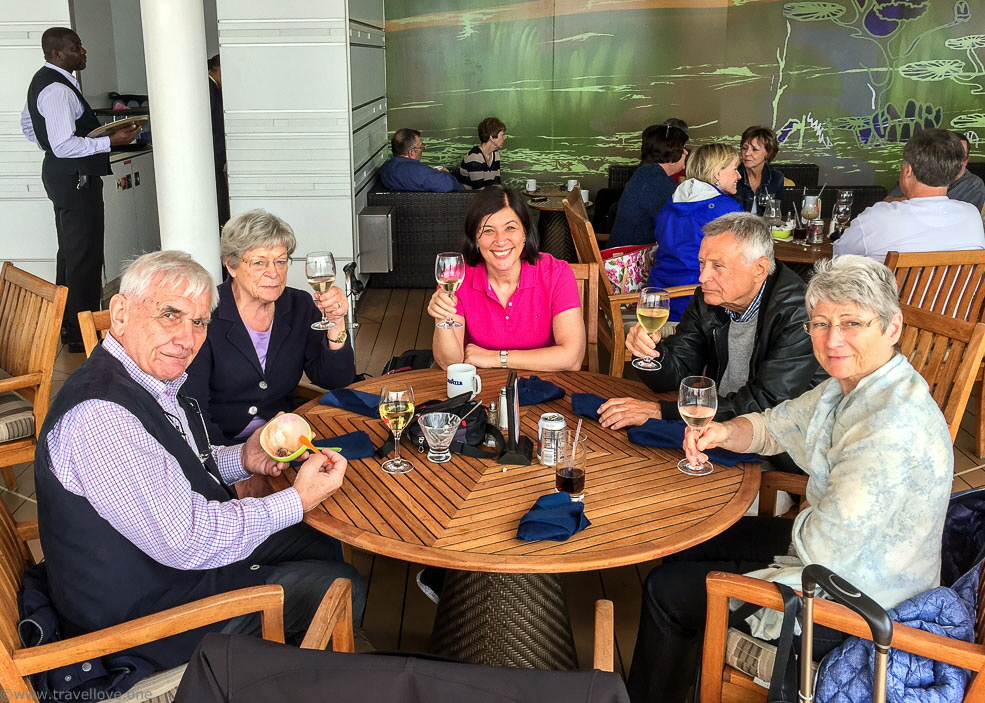 After our meal we went up the few stairs to the Sunset Bar, and over nice chats and some cocktails waited for the usual announcements that the staterooms were ready, which is normally not later than 3.00 pm.

Our plan was to show our travel companions their staterooms before we'd have to go to our muster station for the emergency drill. But no announcement was made. I asked a bar tender whether we might have missed it, but he didn't remember hearing it either. Only a lady at the bar told us that the announcement had been made very early, around 1.00 pm – well, we weren't even on board then.

It didn't matter. We changed our plan, took our time going to our muster station in the theatre, and attended the mandatory emergency drill, which was, as always, limited to the presentation of a film and the demonstration of how to don your life jacket.

And then we went to our abodes for the next days, at last. First we went to Ursula and Wolfgang's regular stateroom before heading for the large, accessible stateroom we had booked for Birgit's parents due to Hildegard's walker. The room was huge and their eyes were just as big.

But our stateroom (AQ 1518) wasn´t too bad either.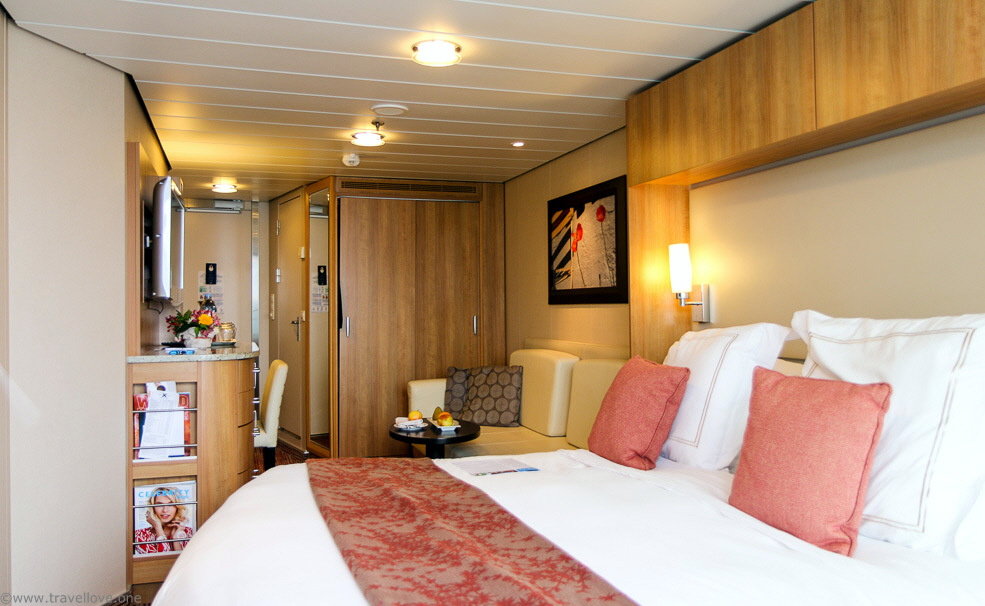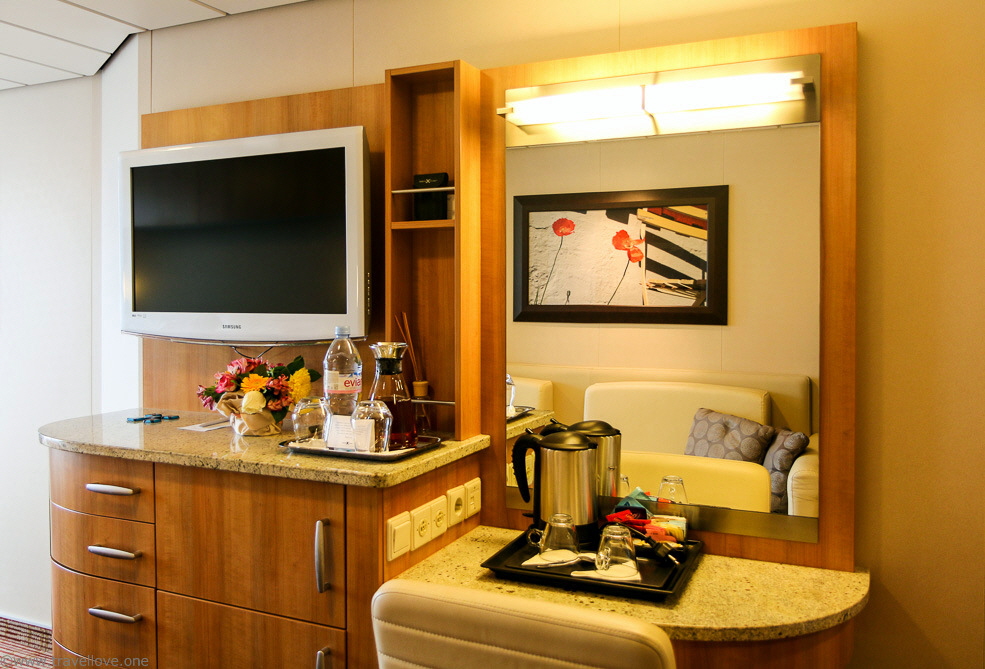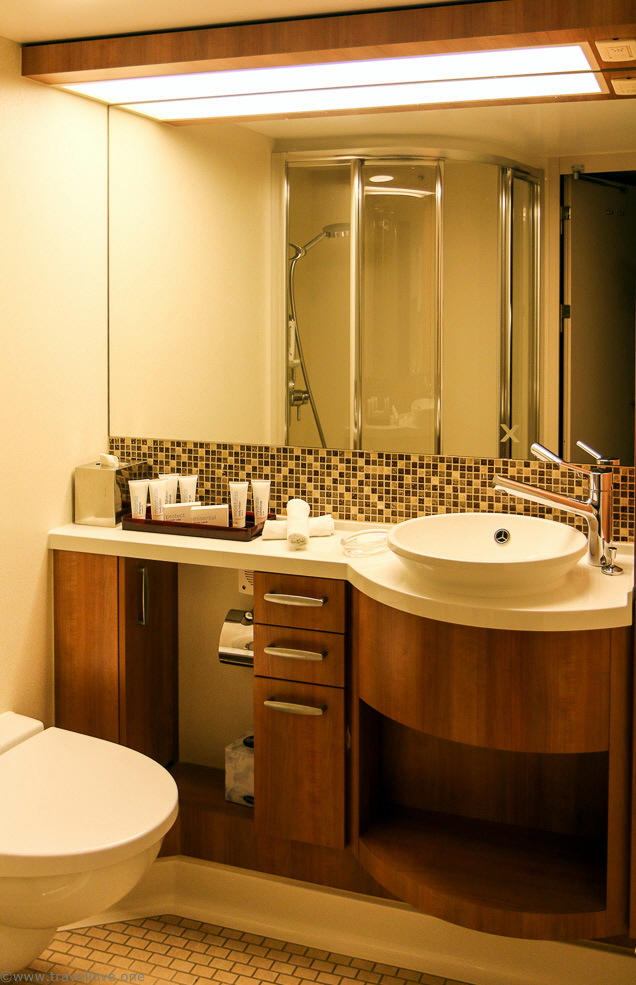 Our room was located below the gym. We could tell from the muffled rhythmic sounds of the treadmills in the days to come, but it didn't bother us at all. 1518 is just across a little passage which leads to the spiral staircase towards the spa. A nice shortcut to the Persian Garden and the gym.

Our stateroom attendant had just introduced himself, when we noticed a light vibration of the ship telling us that we were setting sail. We quickly grabbed the bottle of welcome champagne, picked up Birgit's parents and went to Ursula and Wolfgang's stateroom on the port side, from where we had the best view.

We waved Southampton good bye and slowly passed the Queen Mary 2 and the Queen Elizabeth. The Queen Victoria was also in port but behind us, unfortunately.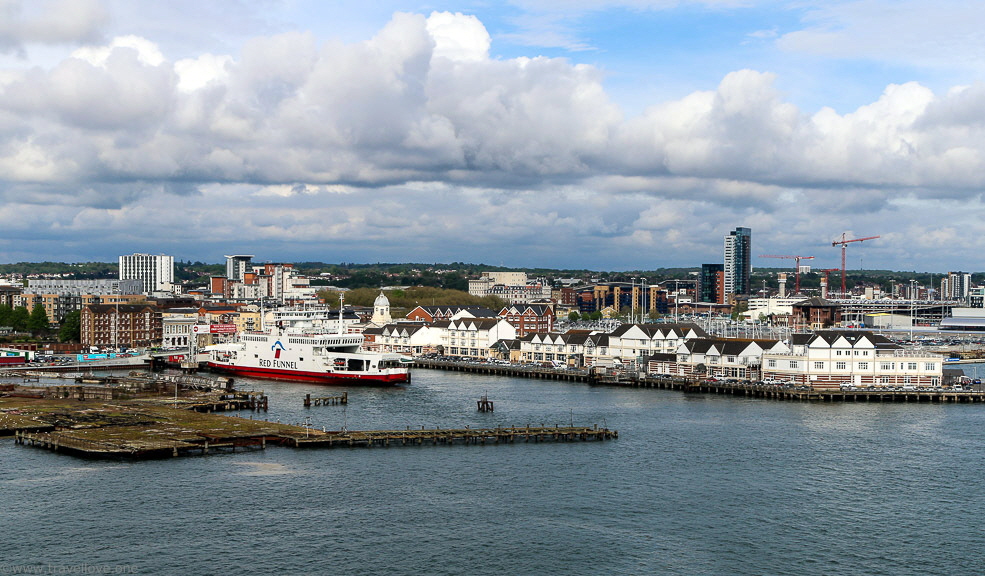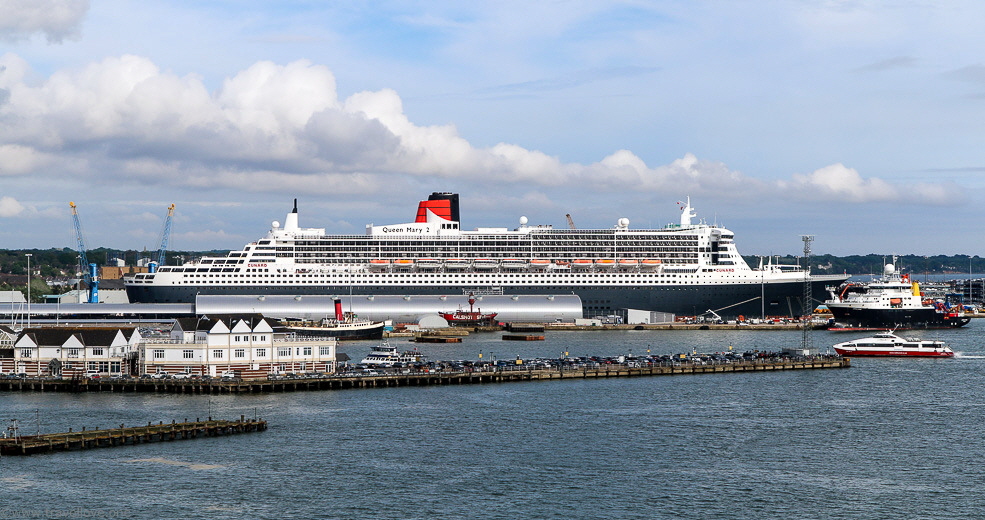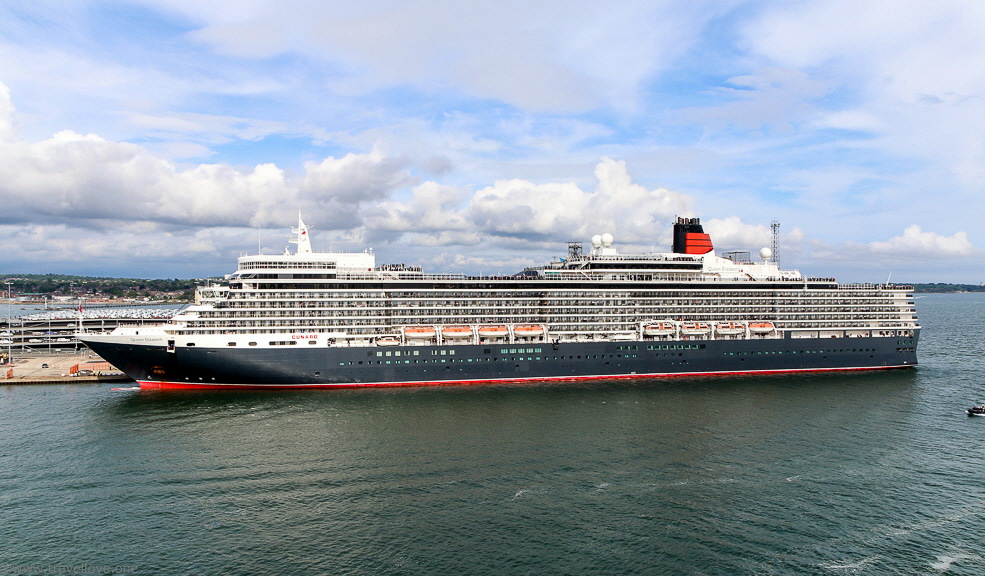 The captain of the Eclipse made his traditional farewells to Southampton and the two Queens by blowing the ship's horn, to which the two Queens replied immediately. Especially the bloodcurdling deep voice of the Queen Mary 2 gave this moment a unique feeling. I had goosebumps on my arms, and all of us had shining eyes by now. Months of preparation for this day were over, all the hustle and bustle of getting here was shaken off – now we were truly en route, we were setting sail! Cheers, Iceland, here we come!

We leisurely drove through the Southampton Waters past Netley Castle and rounded the Isle of Wight coming up starboard and in front of which banks of fog were building up in the incipient dawn.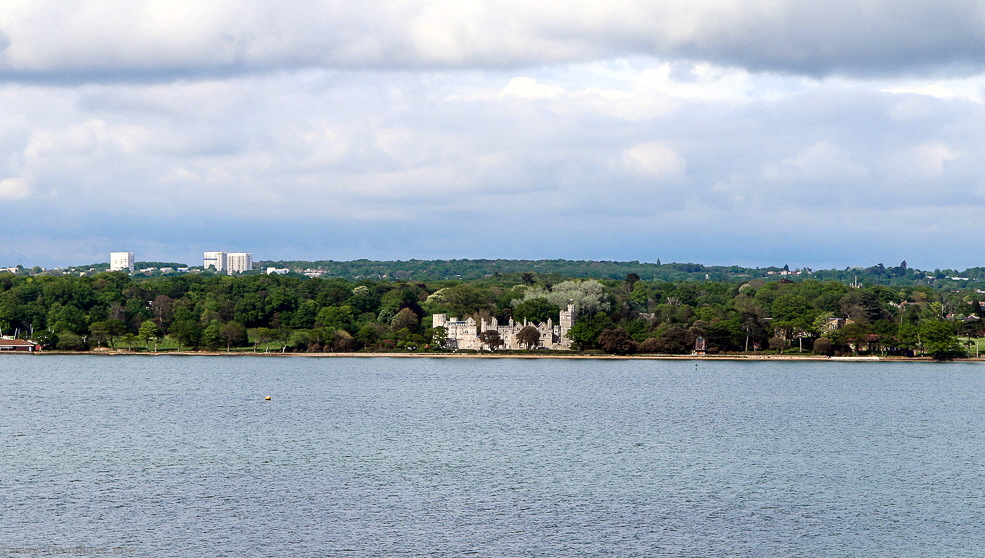 A few sailors off the island seemed as if they'd been wrapped in cotton wool by the increasing fog.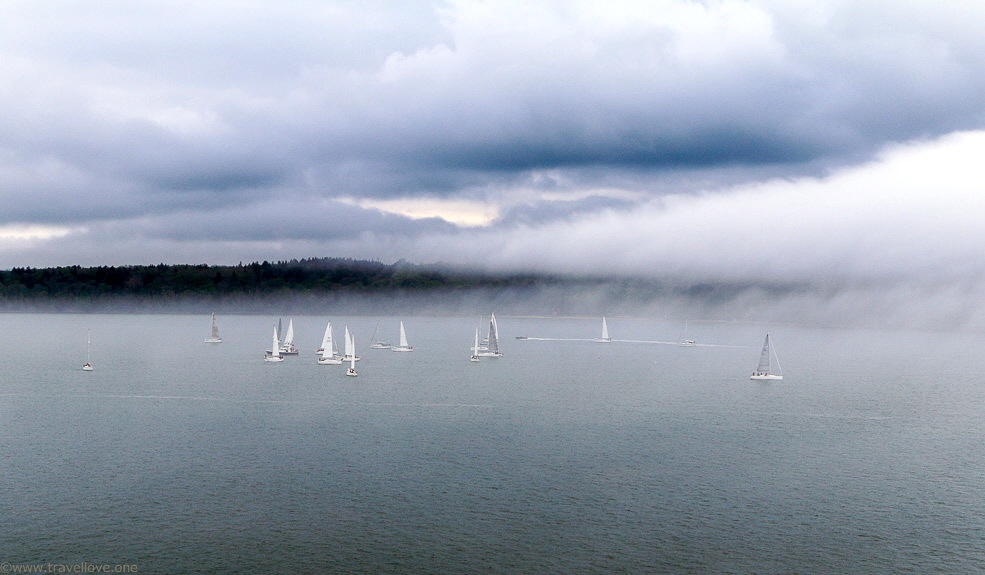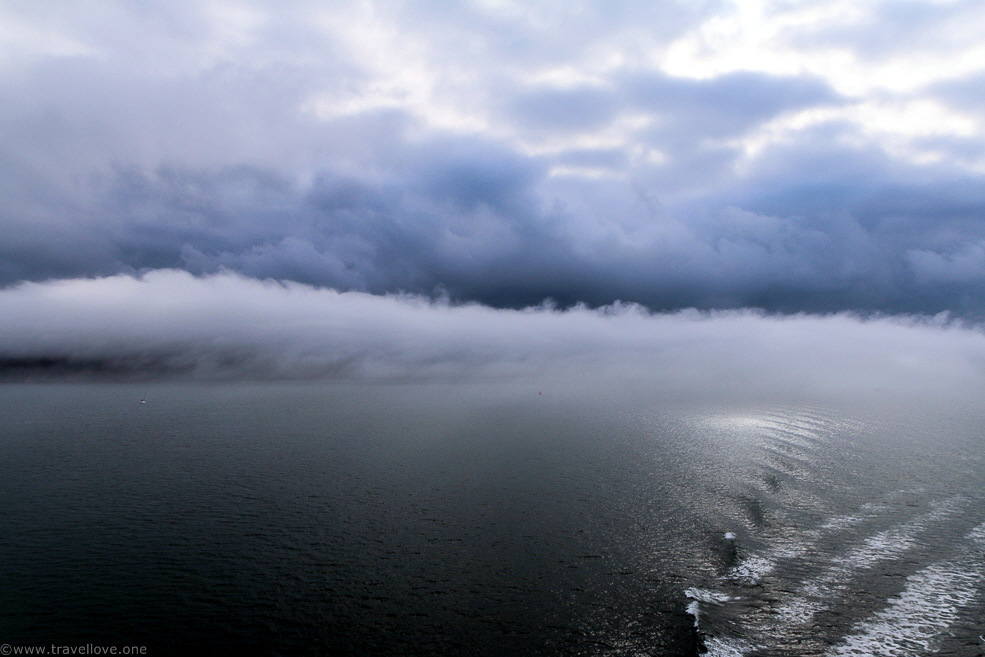 Another bank of fog had built up right in front of us and it looked like a low cloud resting on the water. Not much later we were swallowed by it. While unpacking our suitcases, which had been delivered to the doors of our staterooms in the meantime, we could hear the foghorn of the Eclipse periodically resonating outside.
At dinner, our waiters Joseph and Peta enchanted our new cruisers not only by their genuine friendliness but also with delicious meals which they served all of us.

We celebrated the end of the day at the Sky Observation Lounge. That's where we met Donovan, a waiter whom Birgit and I already knew from a previous cruise. Not only did he recognize us, too, but he even knew exactly where on that cruise we used to sit with our friends and which were our preferred drinks. Incredible!
www.travellove.one • www.thecruise.report • www.travelandcruise.net
© 2021 Die Rechte an Texten, Fotos und Videos liegen beim Autor der Webseite. Die Nutzung ist nur nach ausdrücklicher Freigabe erlaubt.