Part 2 - At Sea

After passing through the Strait of Georgia and the other straits during the night, the Canadian pilot left us in the morning.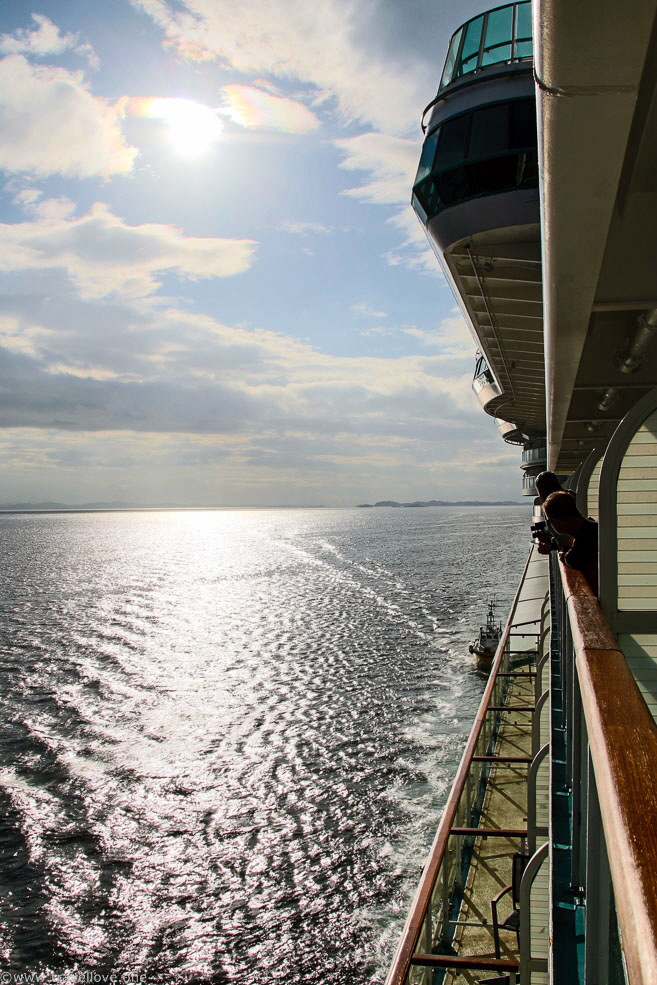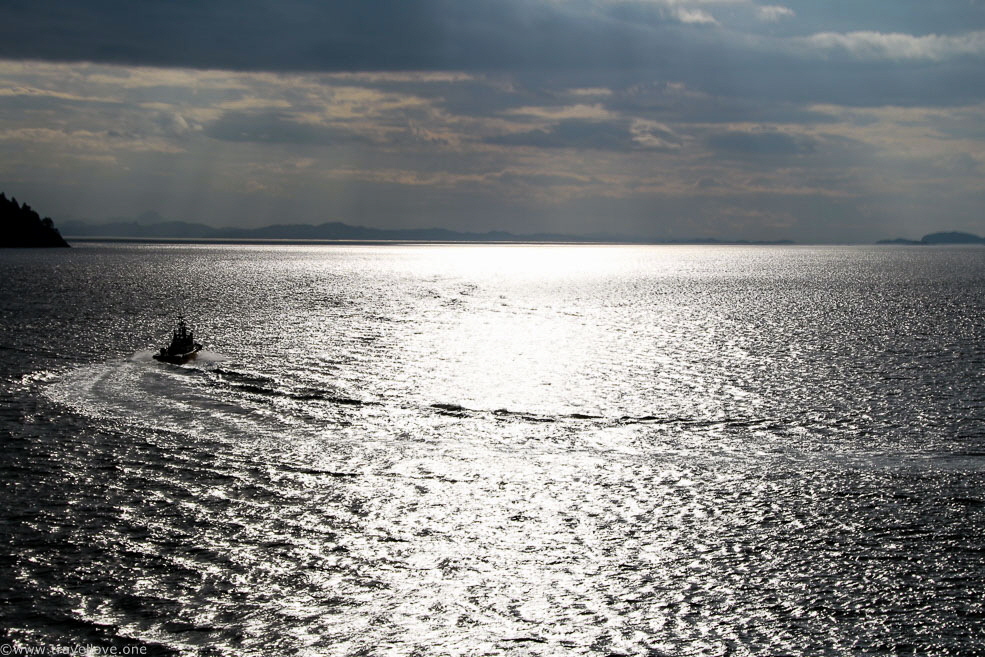 By the way, to start with the answer to a question I had been asking myself before the trip: I don't think it matters on which side of the ship you book your stateroom. The land of the Inside Passage is so far away that you don't see it better or worse from either side.

We spent the day with our typical ship routine including gym, breakfast and lunch at the Windjammer and a cozy dinner at the main dining room.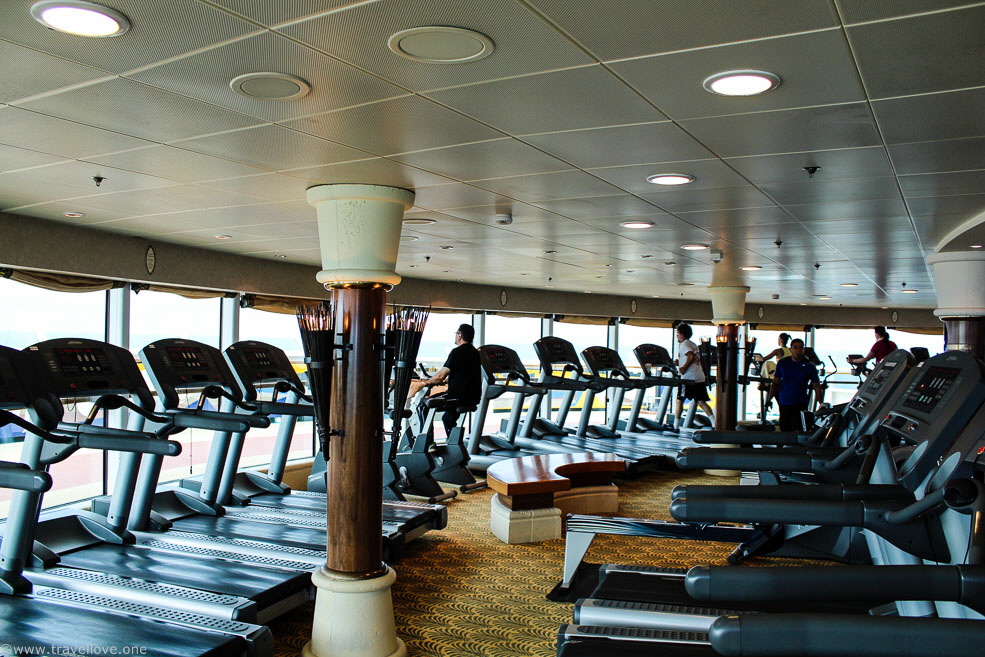 What we noticed on the Radiance was that it had been modernized, i. e. certain restaurants like Rita's Cantina, Izumi, Samba Grill etc. had been added, but the design of the Centrum was still the original one. On the sister ship Serenade, for example, the illuminated glass staircase in the Centrum and the little bar had to make room for a more modern design. Also, the piece of art suspended across several floors, which had been removed on other vessels in favor of aerobatic shows, was still in place.
The previous evening, the dinner at MyTime dining was unusually hectic and loud. We were, therefore, pleased to see that this evening it had improved.

Later in the evening, we went to a show with an entertainer performing American evergreens by Frank Sinatra, who knew how to inspire his audience. I'd say he was an old school entertainer, and we enjoyed the show. But afterwards we felt the jet lag and followed the call of our bed.
www.travellove.one • www.thecruise.report • www.travelandcruise.net
© 2021 Die Rechte an Texten, Fotos und Videos liegen beim Autor der Webseite. Die Nutzung ist nur nach ausdrücklicher Freigabe erlaubt.