Part 3 - Ketchikan

We approached Ketchikan at dawn. It truly lived up to its name as one of the rainiest cities and welcomed us with morning fog and drizzle.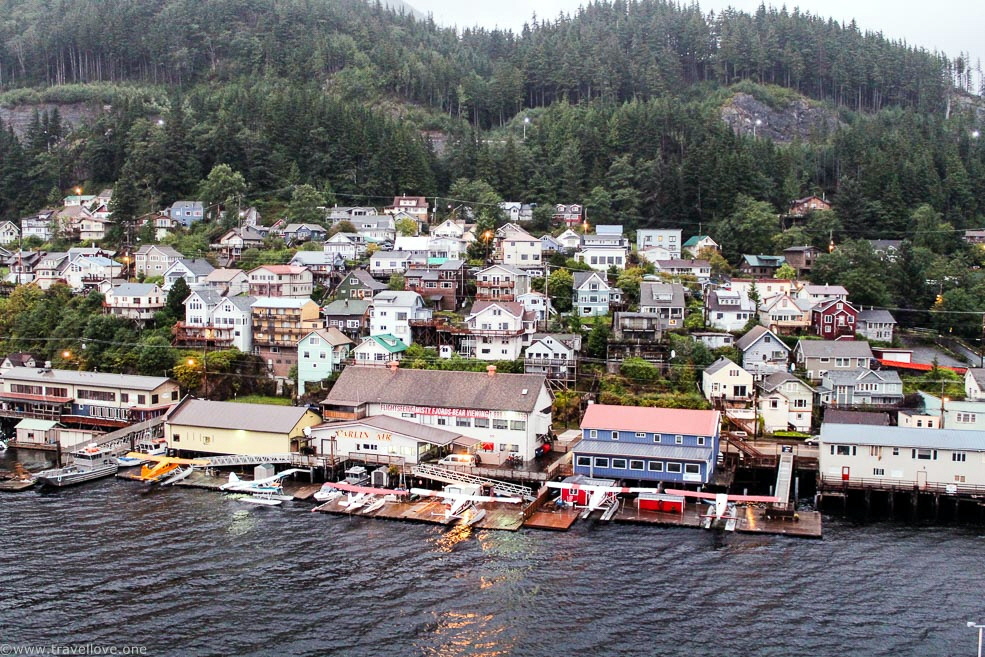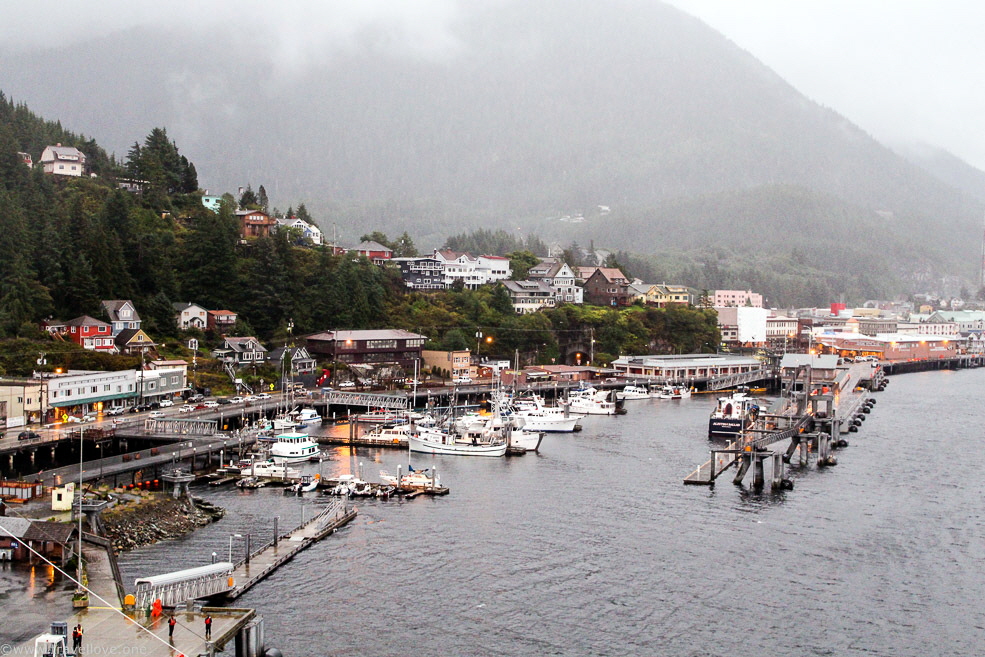 Already looking from the deck I was fascinated that here, too, floatplanes seemed to be omnipresent. Even at this early hour they took off and landed in between the incoming cruise ships.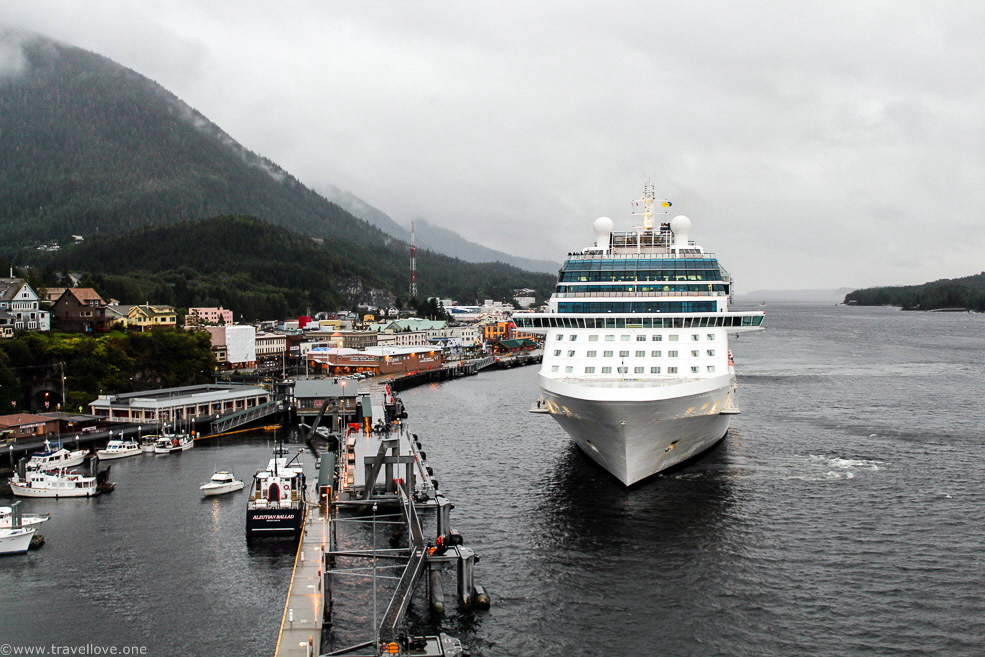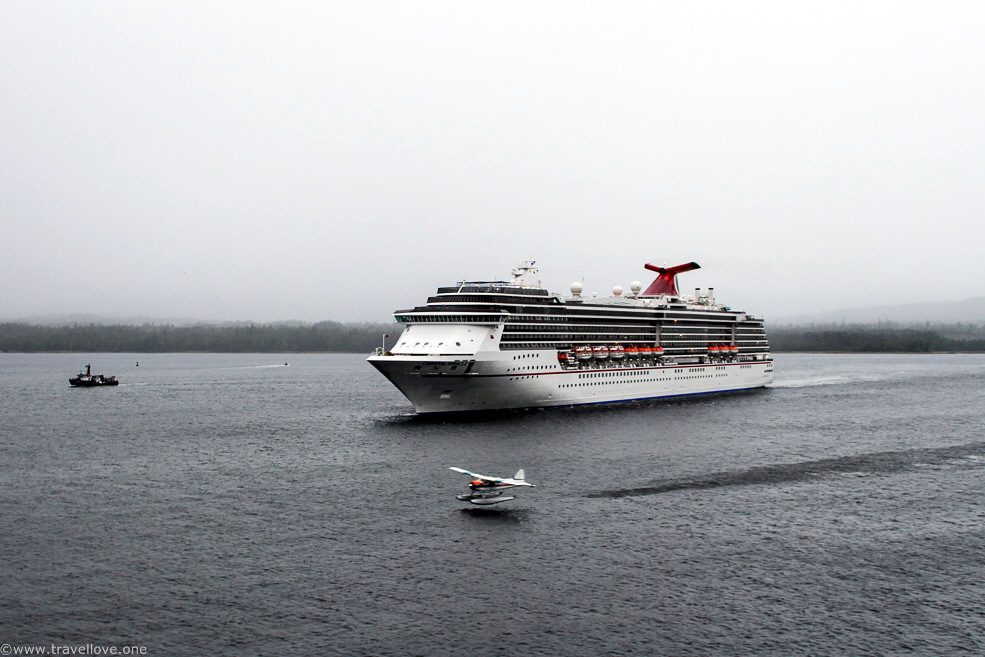 We hadn't booked or planned anything special for today. Therefore, we set out for a leisurely breakfast at the Windjammer on our way out to explore the little town.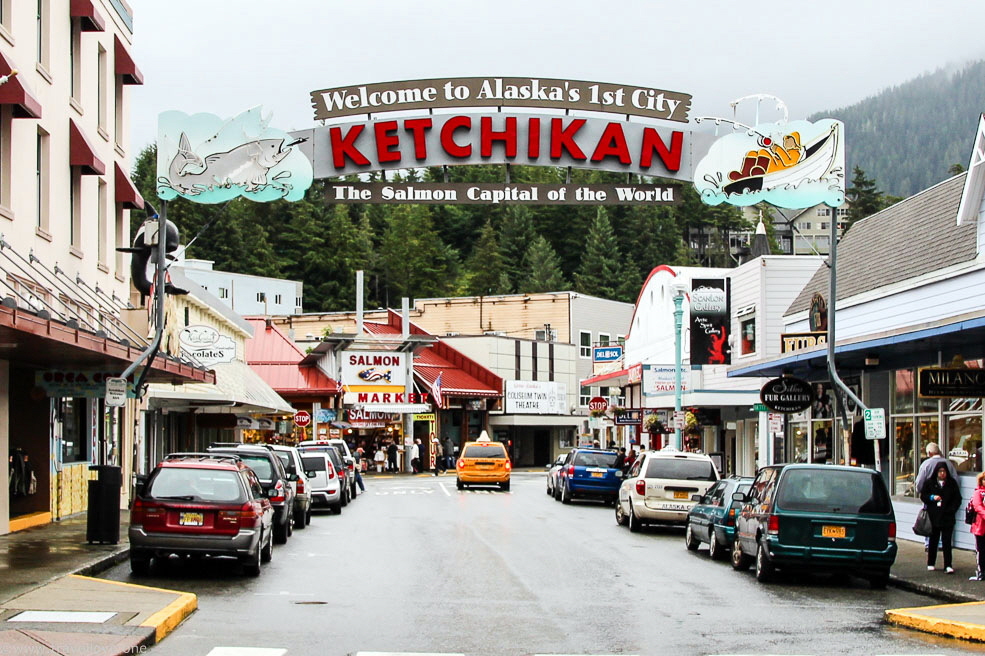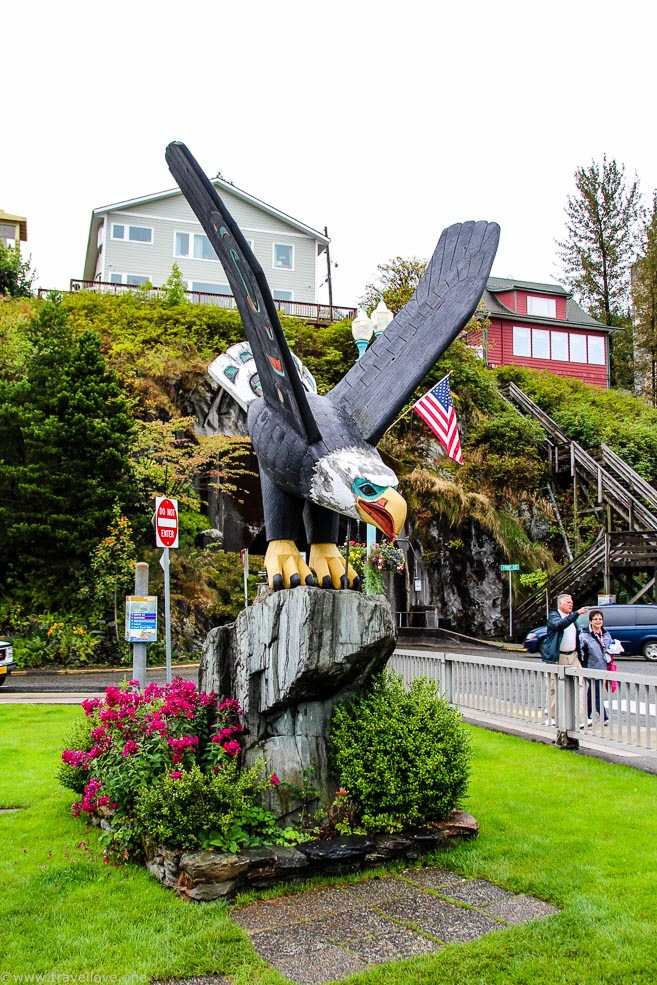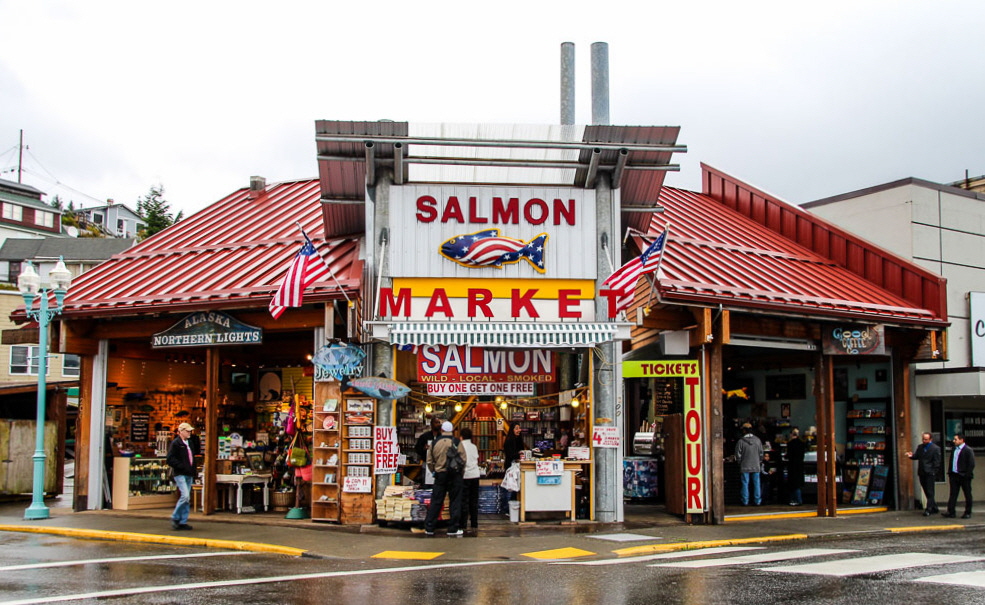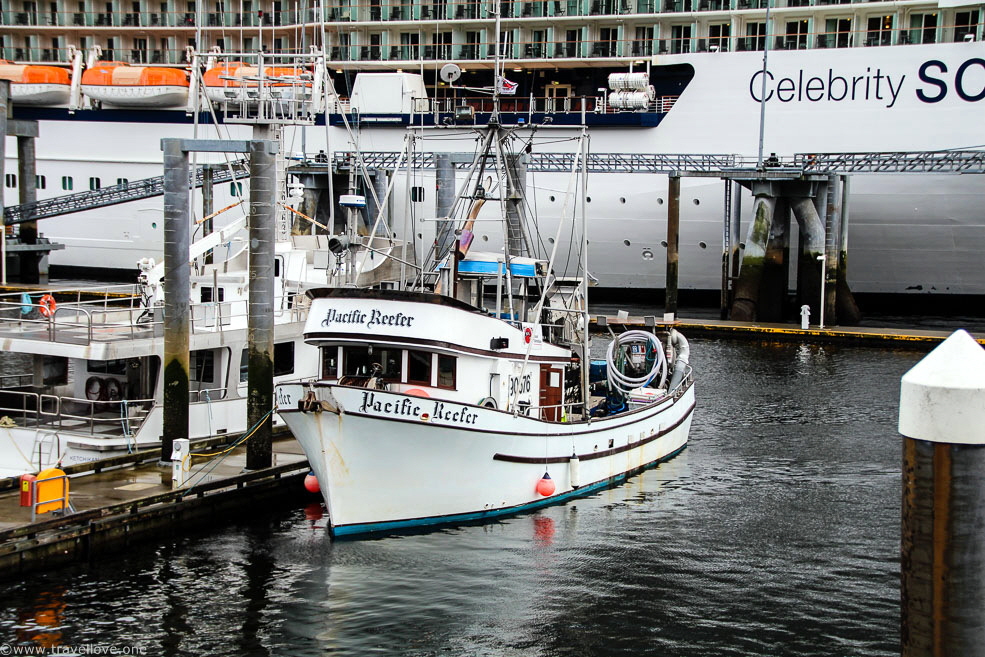 We soon reached Creek Street, a historic district built on stilts across the Ketchikan Creek. Today, the old buildings host gift shops and restaurants.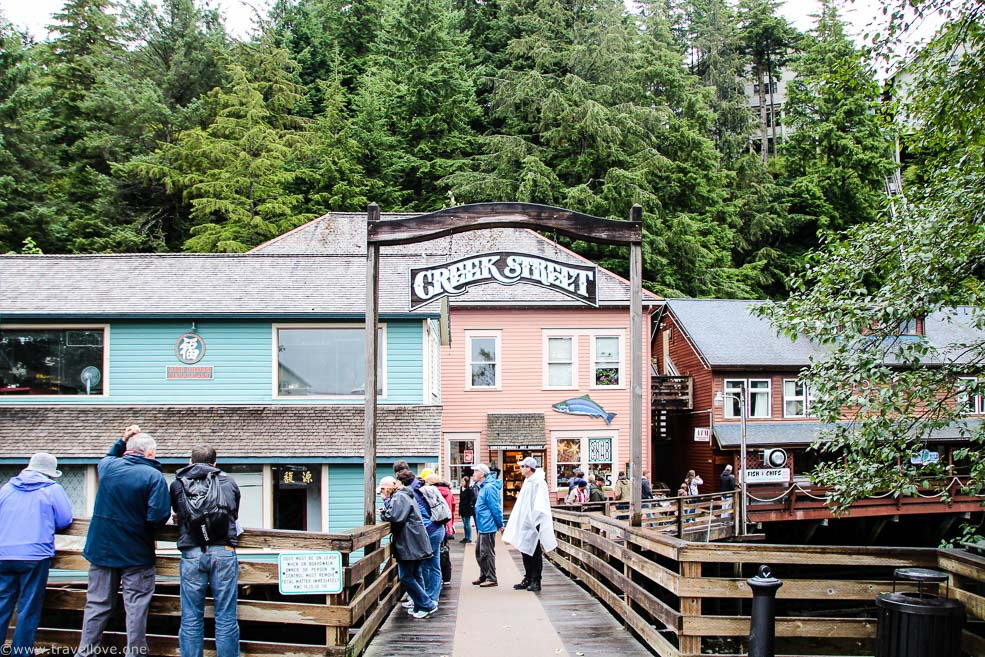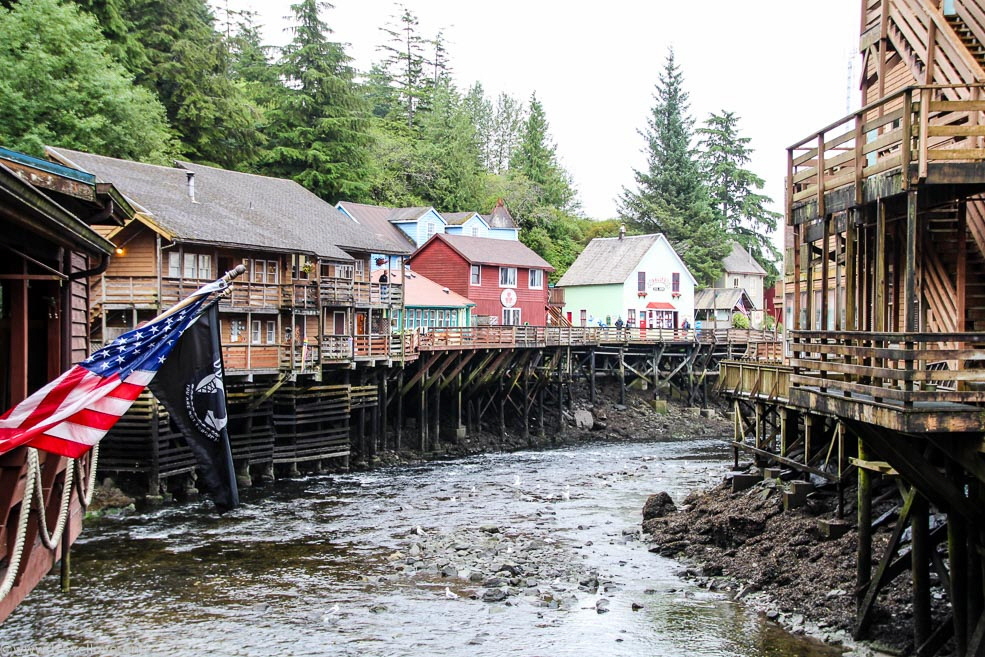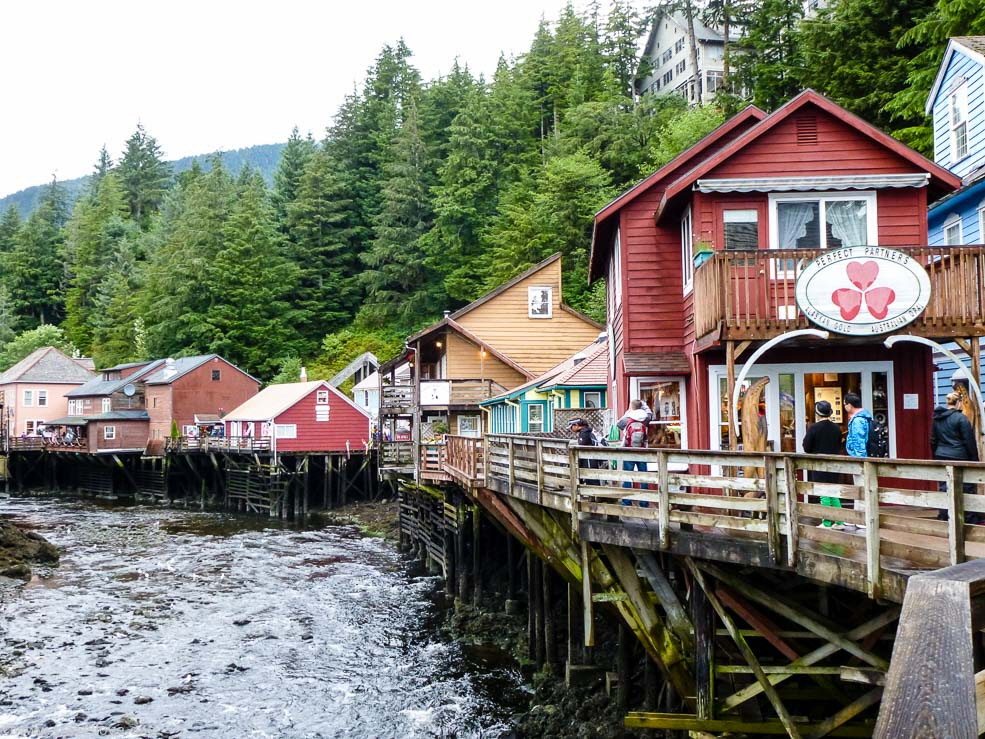 One close look at the water of the creek demonstrated what it means to be here during the Salmon Run, i. e. during the salmon spawning season. In thousands the fish went upstream.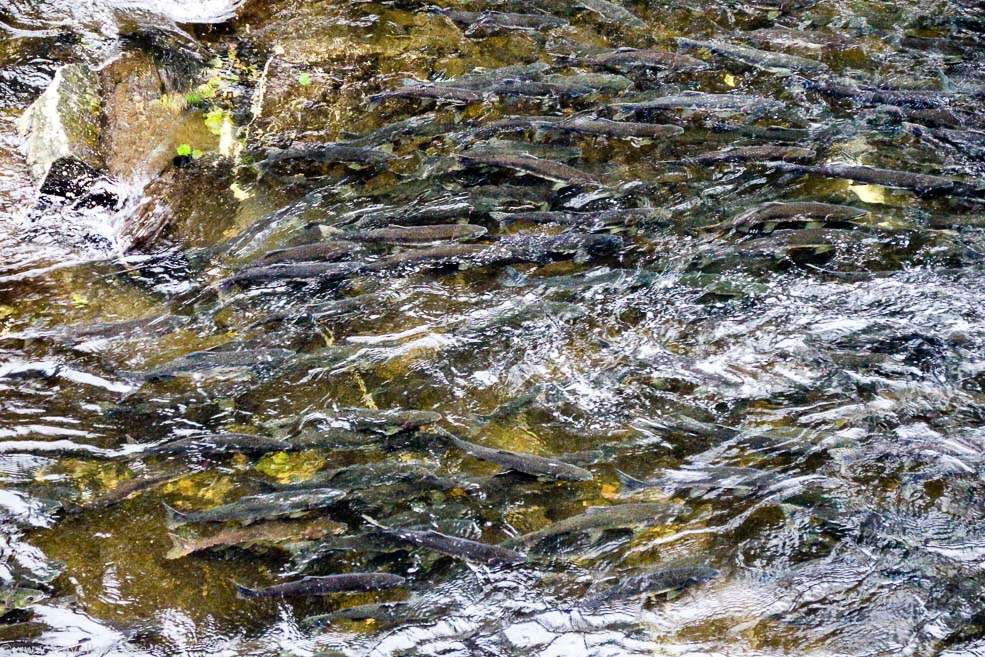 Dolly's House is located at the end of Creek Street. During the Gold Rush, this was a very successful brothel. Today it's a museum and displays the original decor inside. On guided tours you'll learn about the ladies' lives at the time and those of their "suitors".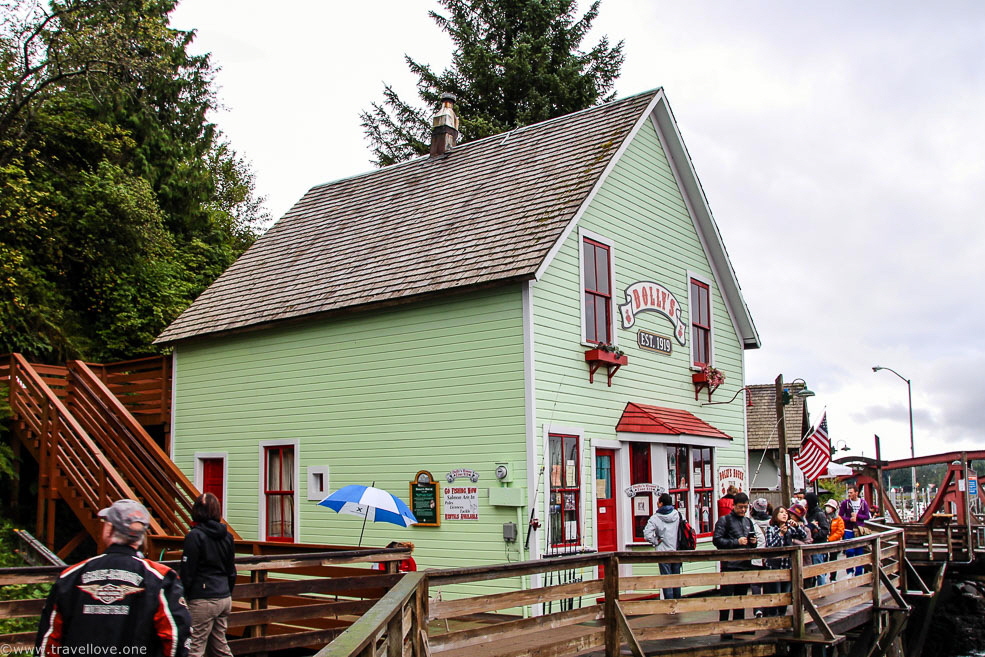 From Creek Street we continued to the Totem Heritage Center. On our way there, salmon in the rivers and streams was our constant companion, odor included.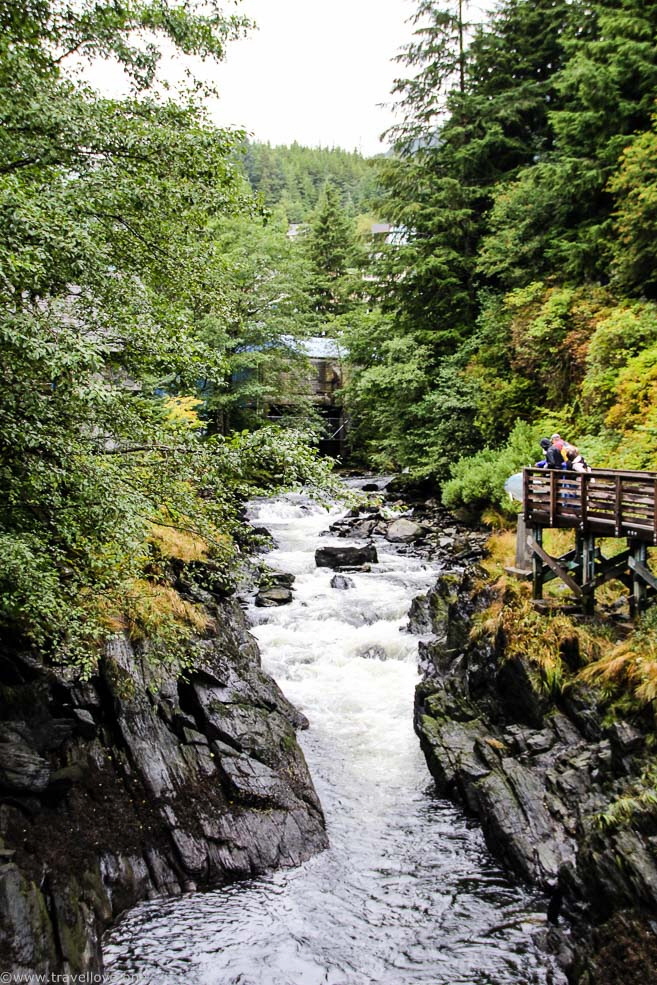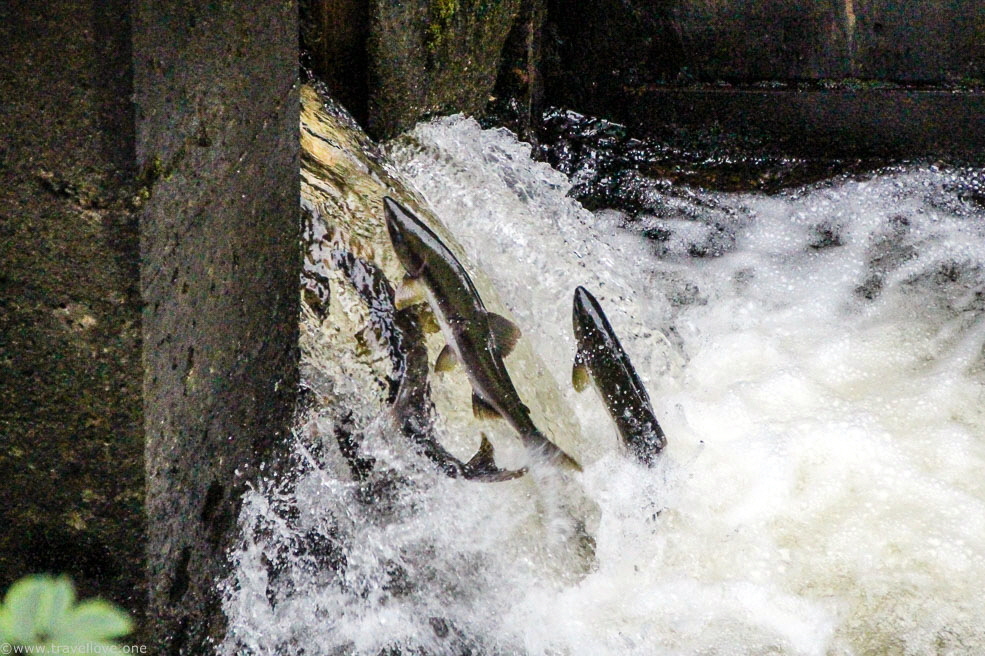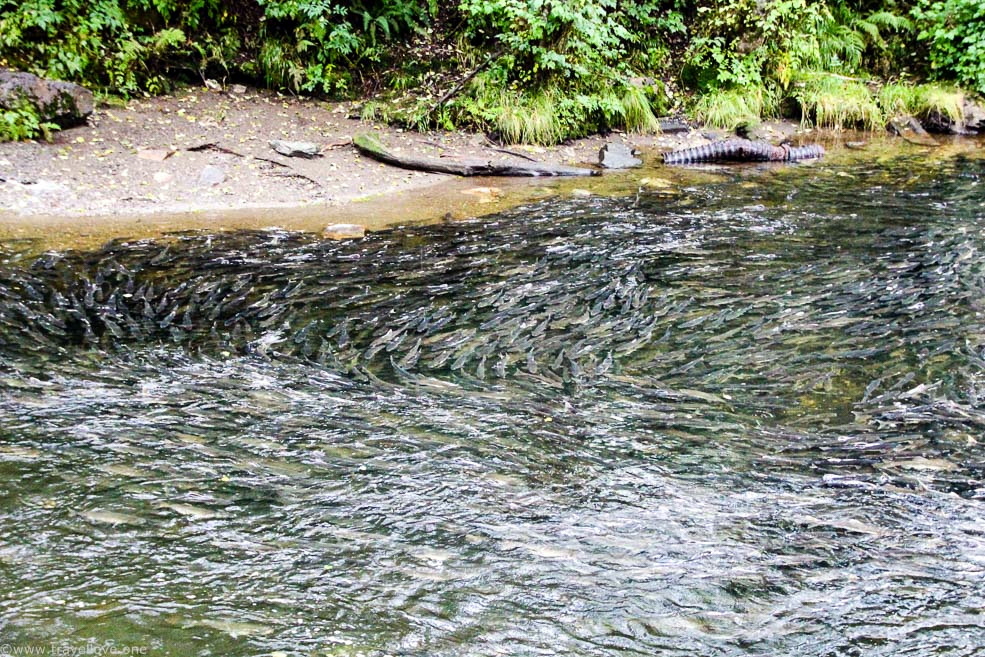 The Heritage Center displays a large collection of totem poles which played a major role in the history of the native Indians. Besides explanations of the poles you also find many pictures and photos telling the tales of those times.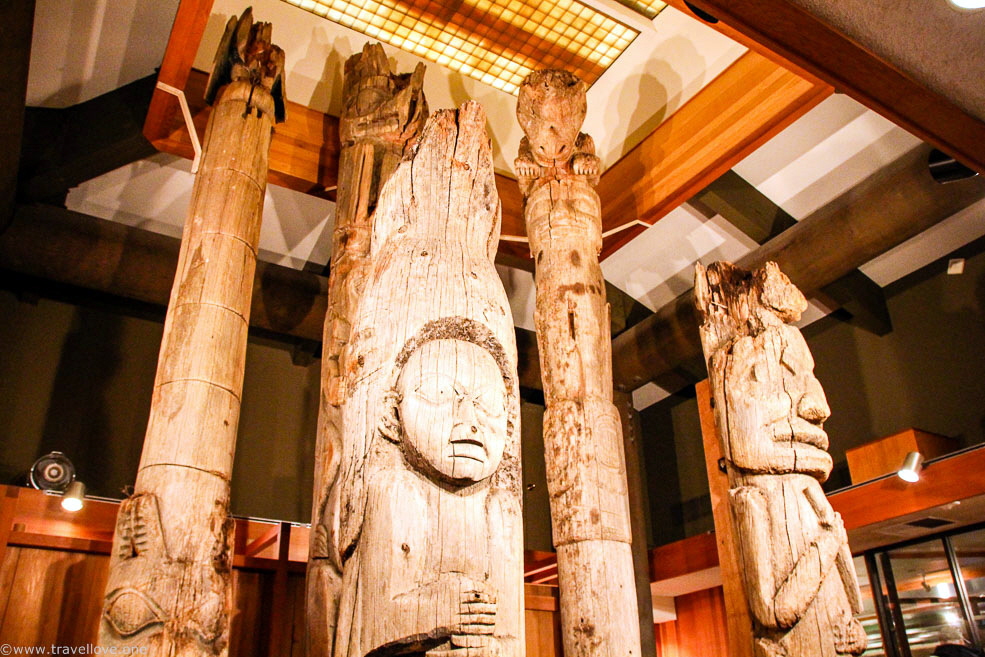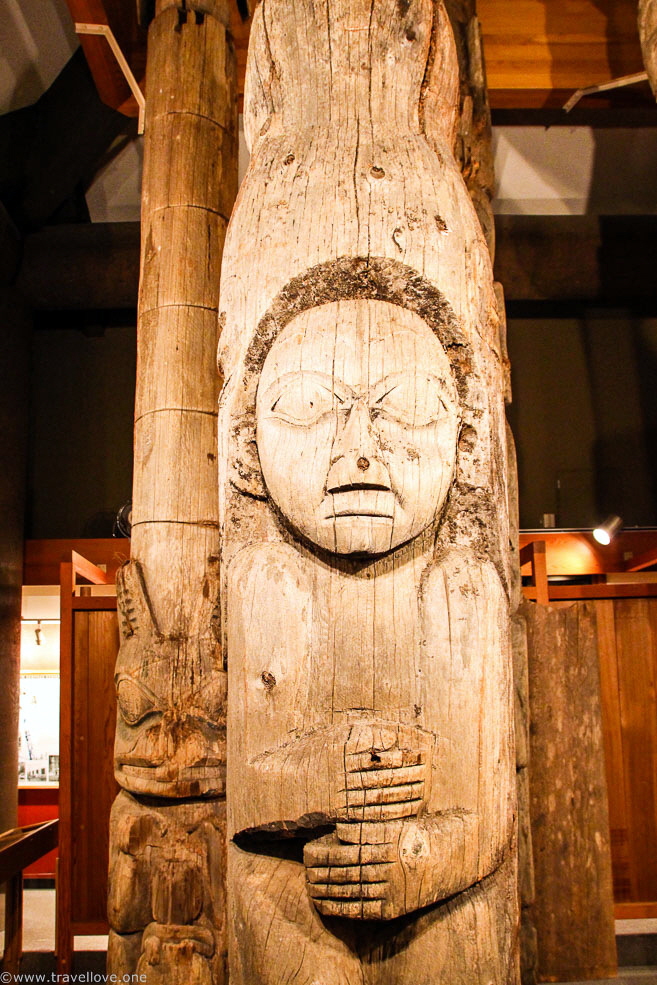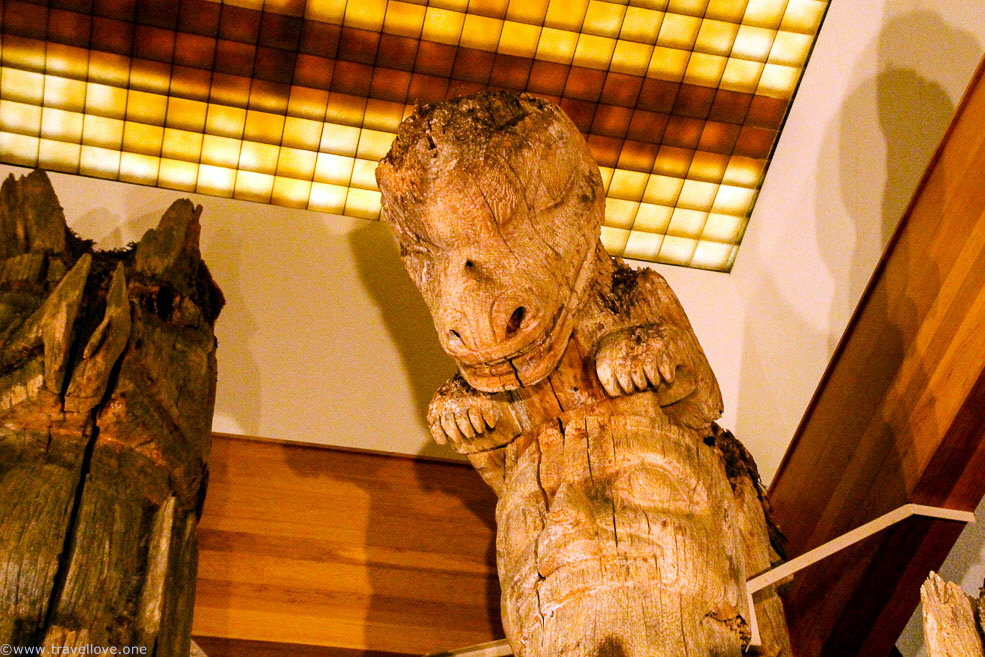 From the Heritage Center we carried on past a fishing port back to the center of town.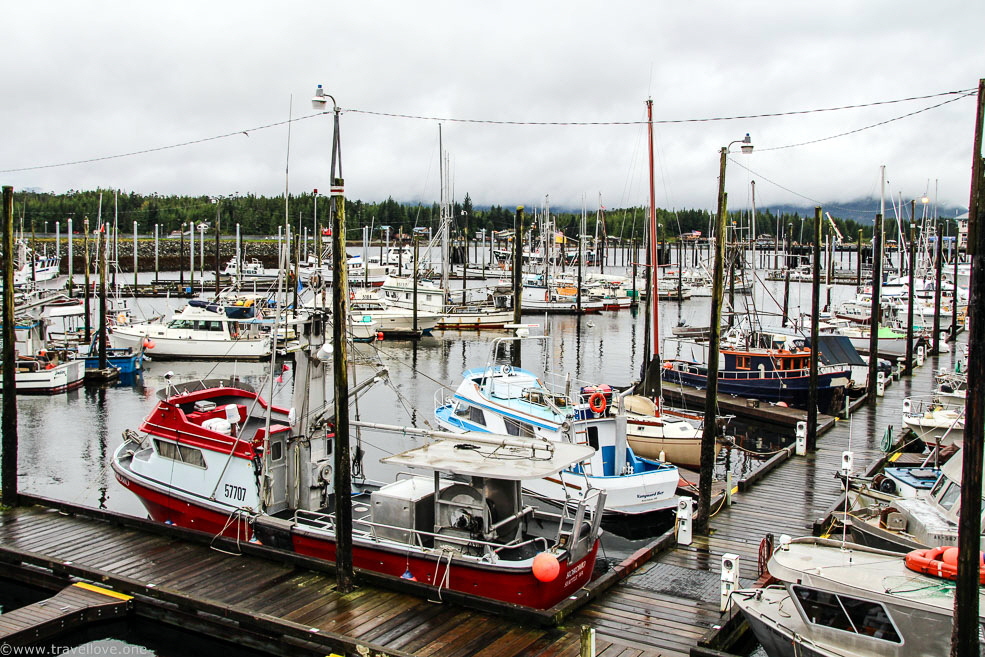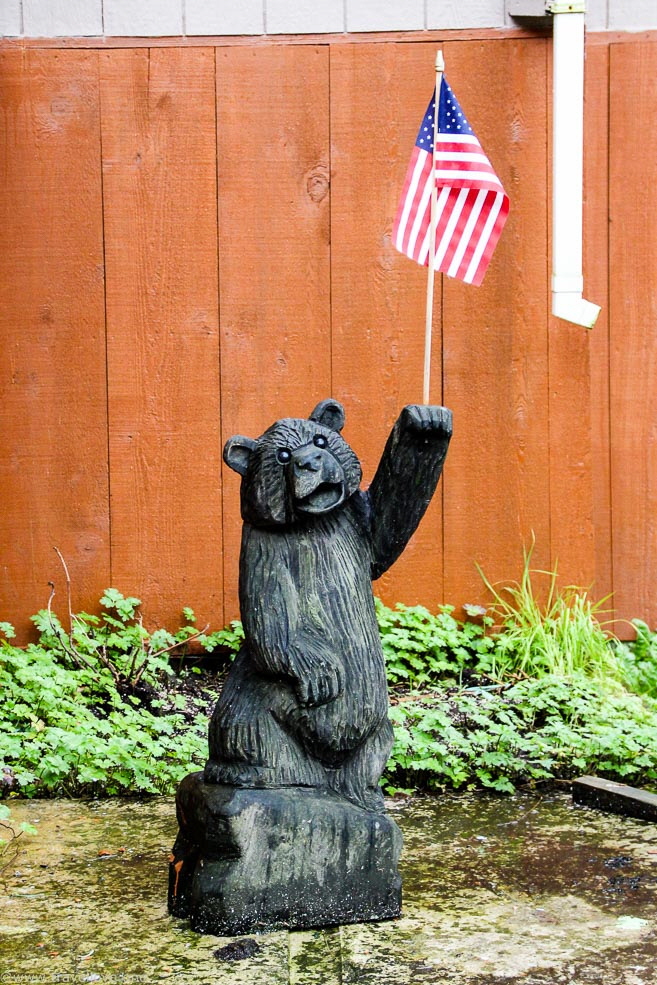 Meanwhile it was noon, and we had basically seen everything there was to see. Since you are not to go hungry on a cruise, we decided to return to the ship for a snack.

On our way back, we could watch floatplanes take off and land one after the other. I always wanted to do something like that, however, I simply found the prices of the floatplane excursions offered by the cruise line too high. But listening to the constant roar of the engines was really rubbing it in. So we finally stopped at one of the many booths next to the pier and asked for the price of a floatplane tour. They offered us an excursion to the Misty Fjords at $ 200.00, which would have cost $ 357.00 on board. Unfortunately it only left 1.5 hours later, which would have meant cutting it too tight for our all-aboard time, which I found a little risky.

But I didn't want to give up just yet, so we went to another counter. The man there quickly contacted a few operators and basically offered us a direct pickup for a 3-hour bear watching flight. The price was hefty, but I had already visualized myself face to face with Master Bruin. No sooner said than done - 10 minutes later we were picked up by a van and taken to the floatplane pier outside town.

To my delight I noticed that we'd be flying in a De Havilland Beaver, THE legend among bush planes. An oldie, but a flying fortress, so to speak – reliable and indestructible. In addition, I was the lucky one to the get copilot's seat. Not ideal for taking photos, but what a feeling!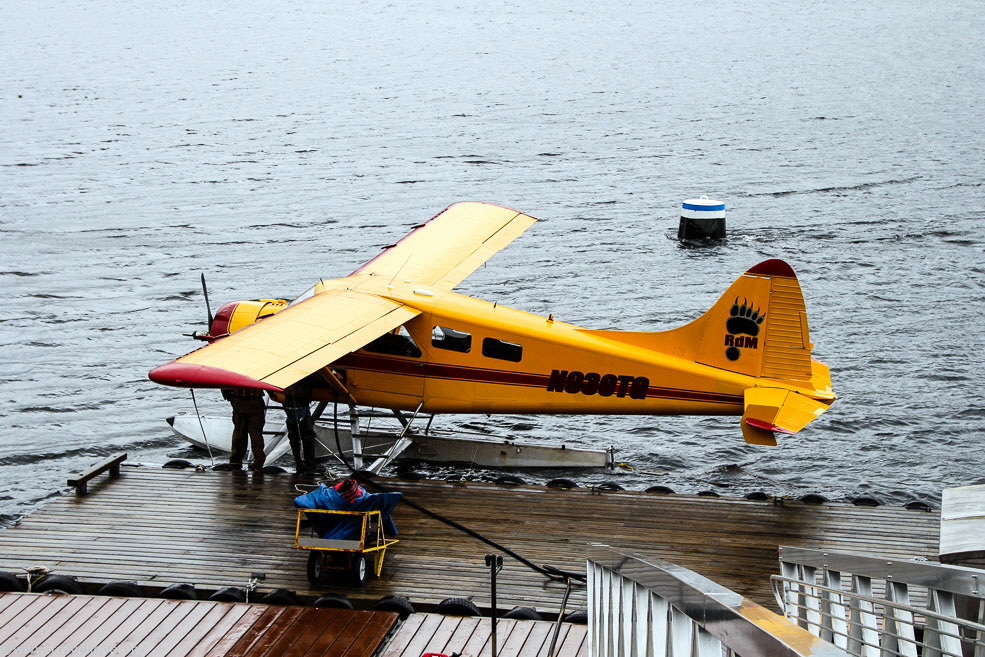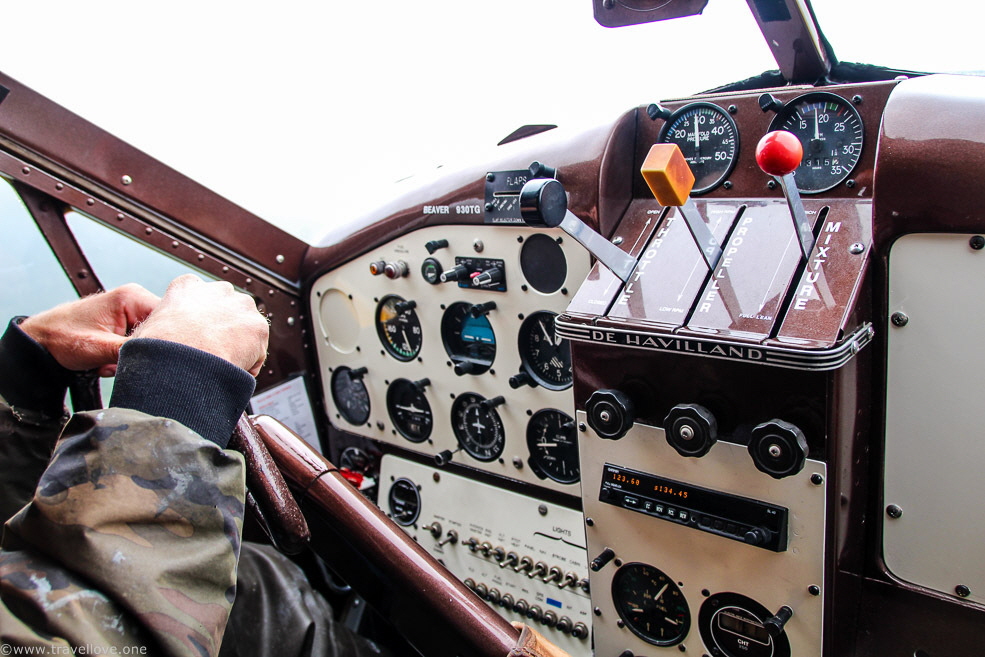 The take-off of our Beaver was unexpectedly gentle. I had imagined it to be rougher on the water. Once in the air, we flew past forested mountain slopes and many bays along the coast.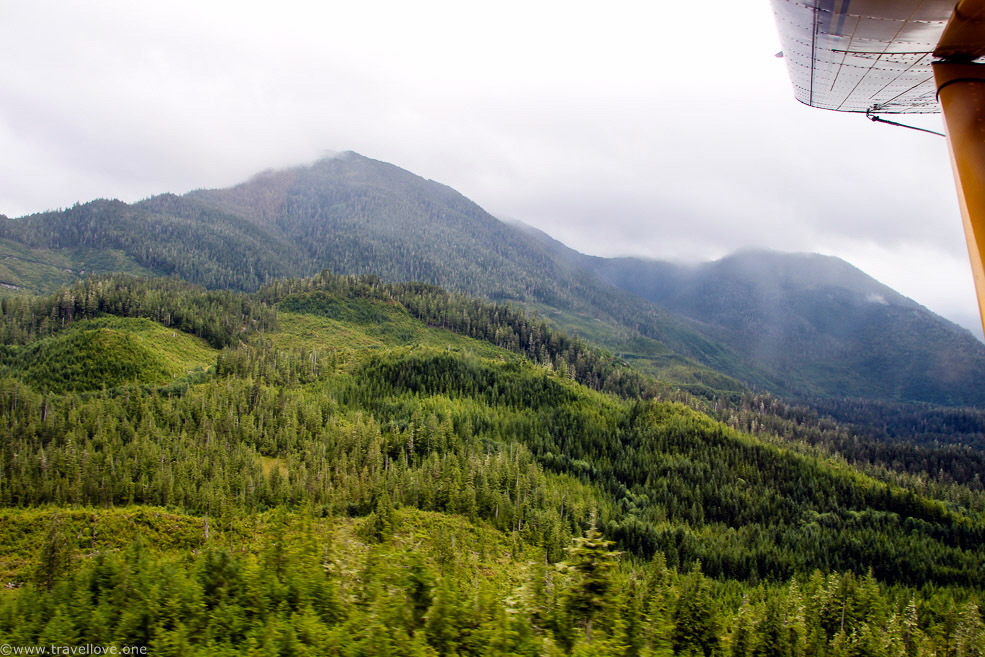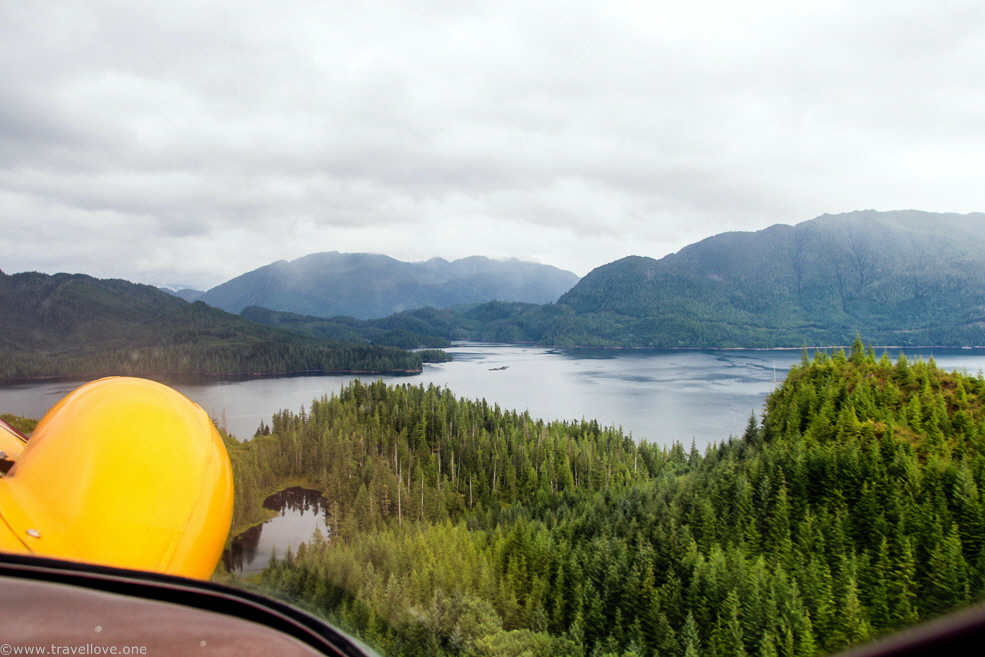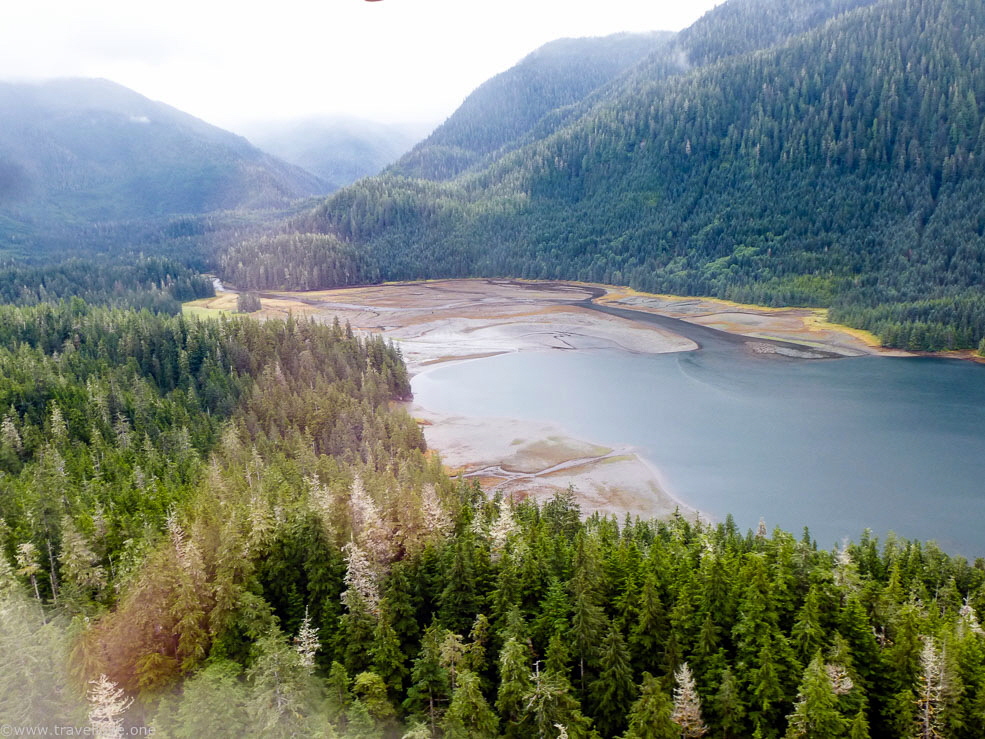 The further we flew away from Ketchikan, the better the weather. Our pilot explained that this was completely normal. He said he'd love to go back in time to the founding years so he could tell the founding fathers "No, not here! Go another 40 miles to build the city!"

After some 25 minutes in the air, we landed in a bay. We were allowed to step out on the pontoons and the pilot, sitting on the floating body, paddled us close to the shore.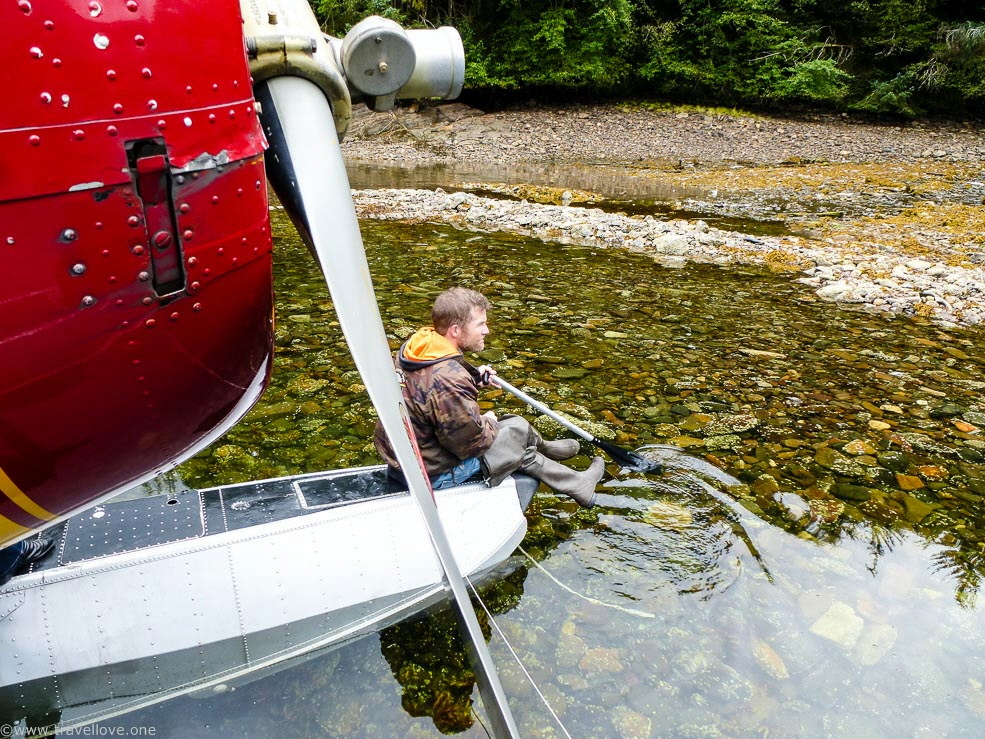 And there he was – our first bear in the wild.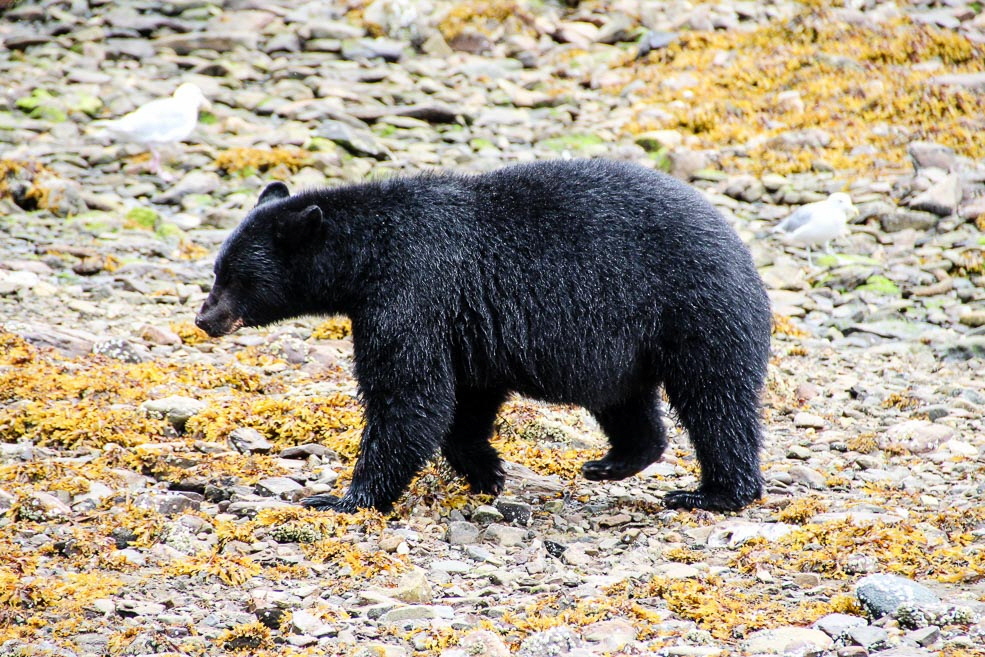 Unfazed by our presence, he relished his salmon.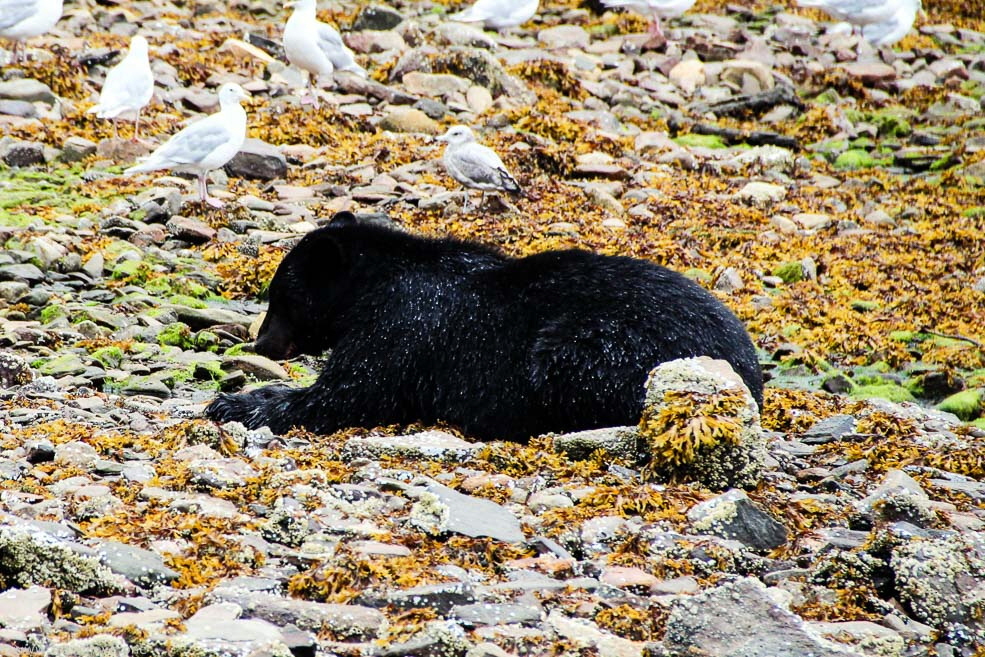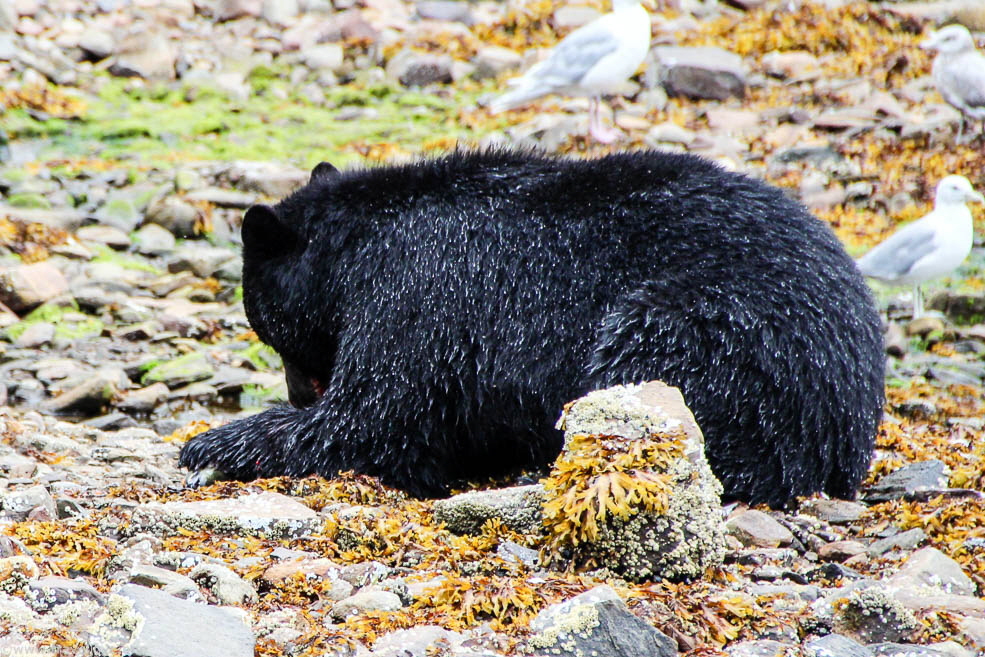 After we had watched him for a while, he ambled further up the pebble beach and made perfectly clear what he thought of us.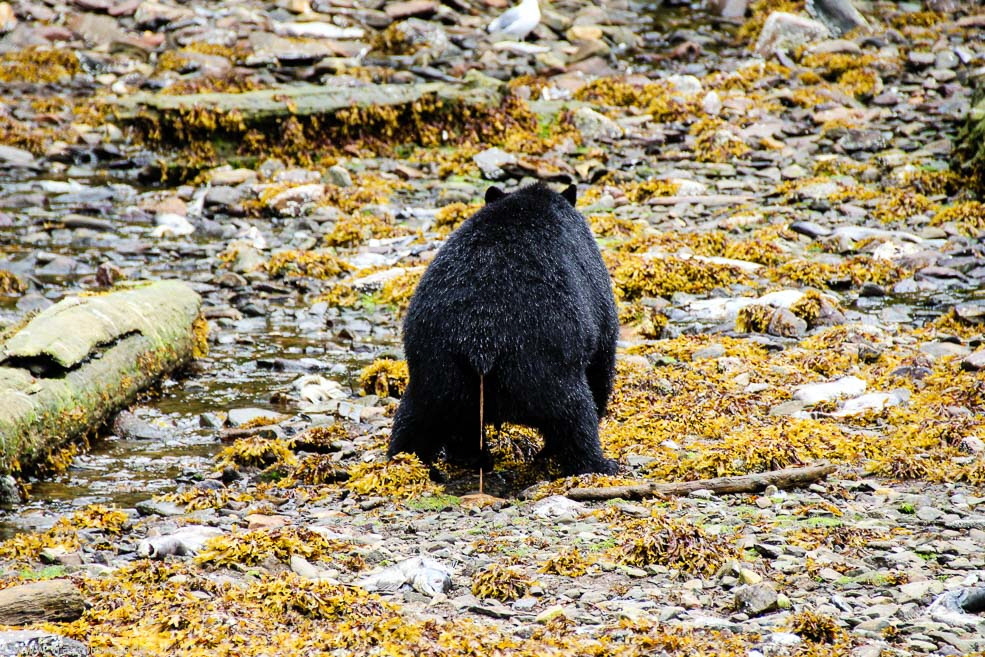 After this bear had toddled off into the woods, the pilot turned the engine on again and we floated around a headland on the water. That's where we found more of these splendid animals feasting on an all-you-can-eat salmon buffet.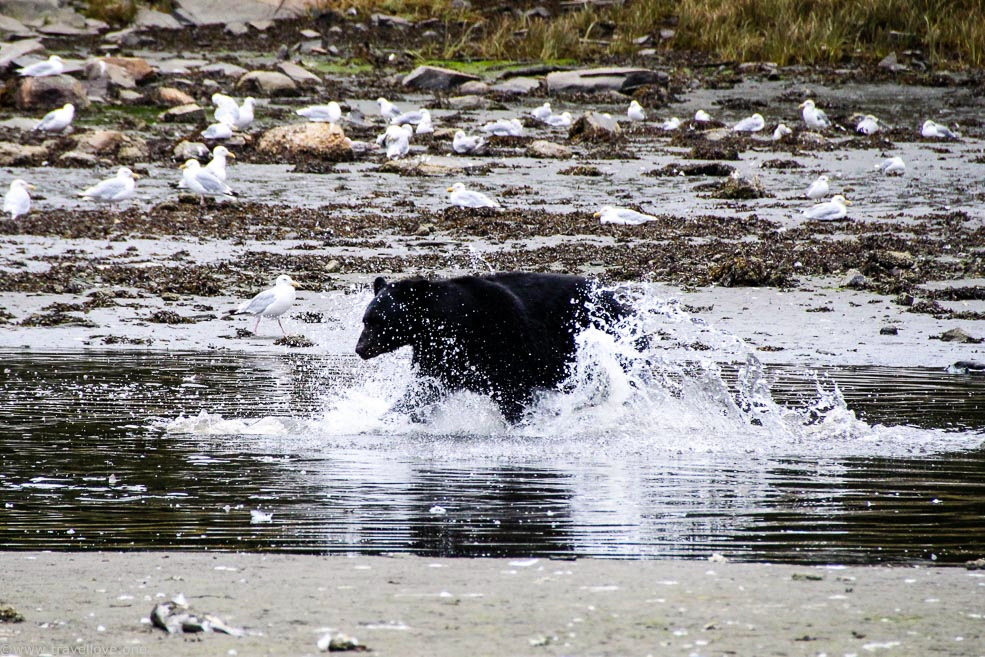 Mmmhhhh, that fish looks mighty good…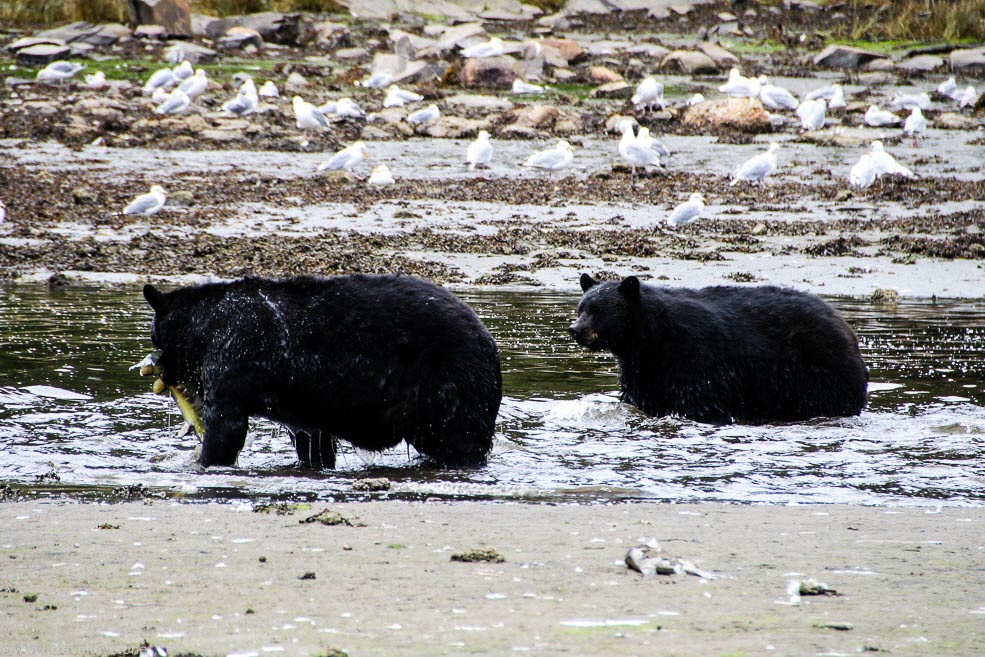 Back off pal, or you'll be in trouble!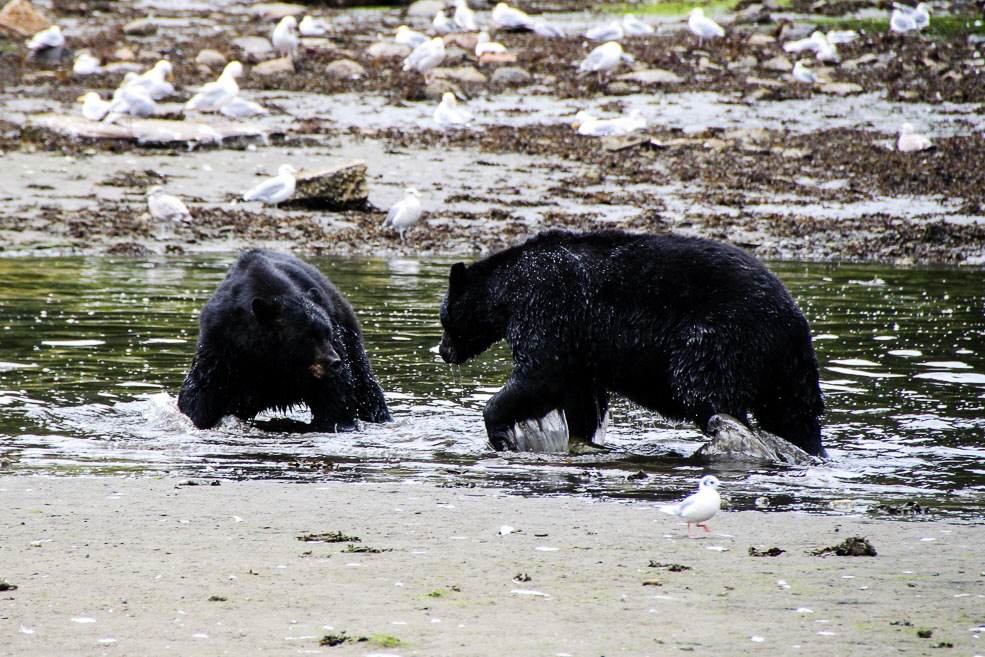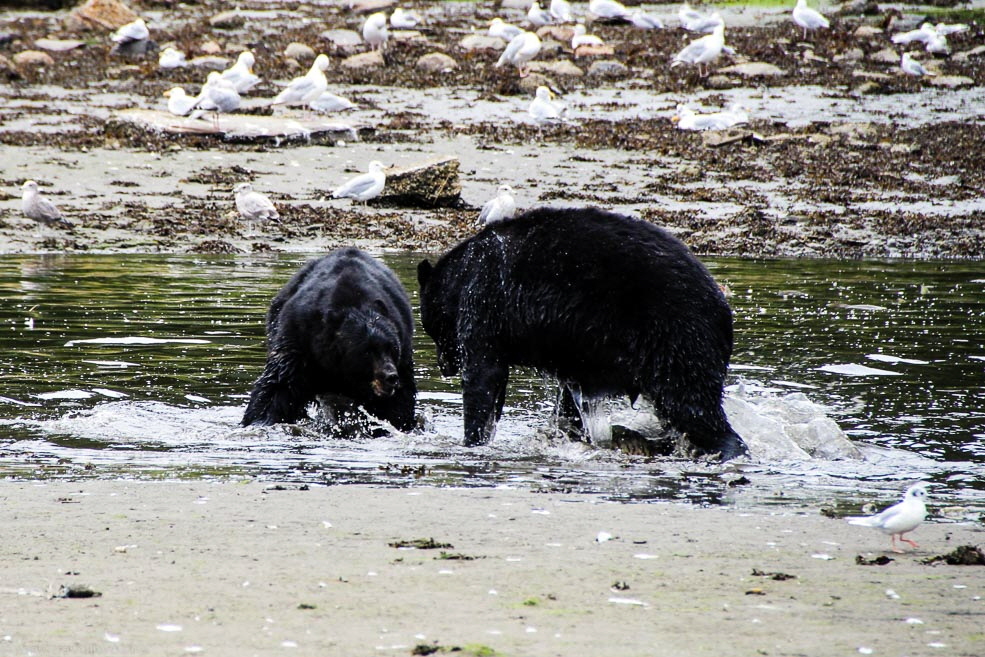 OK, let´s be friends again...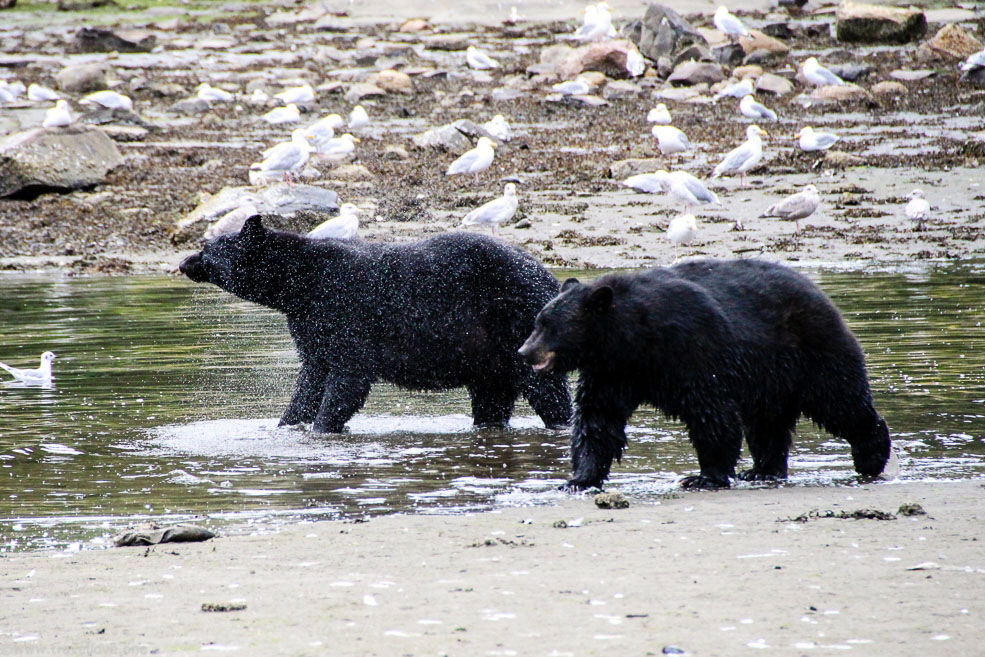 Oh man, now I think I´ll have to go catch one myself...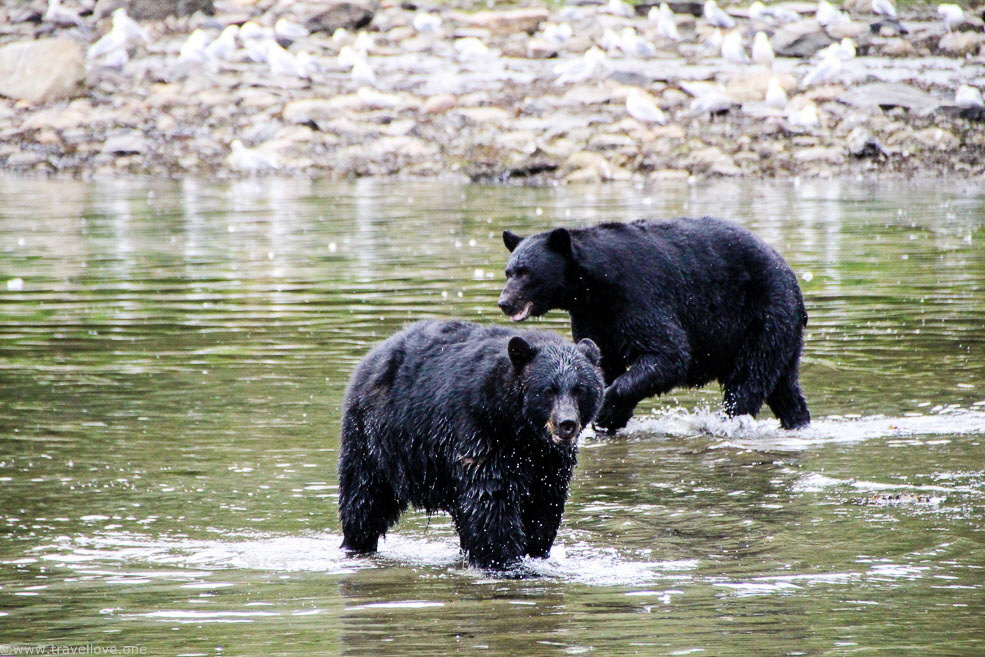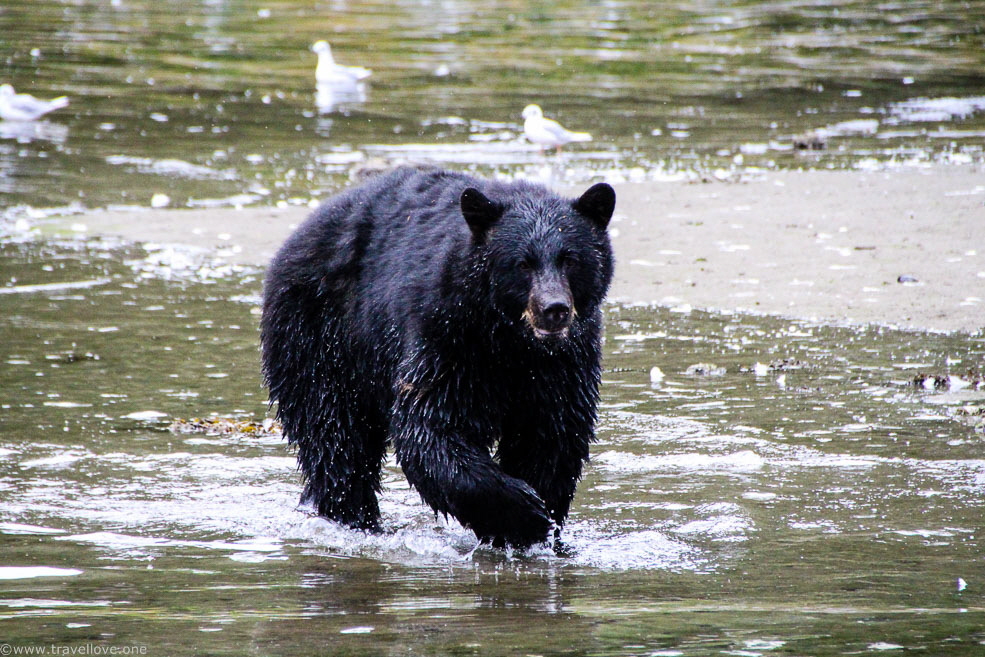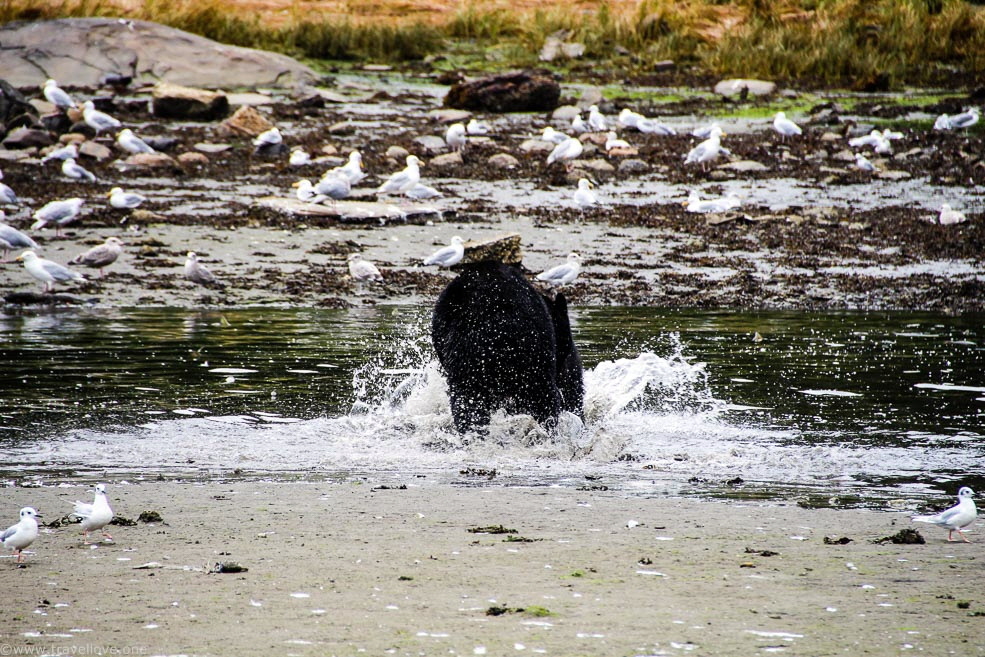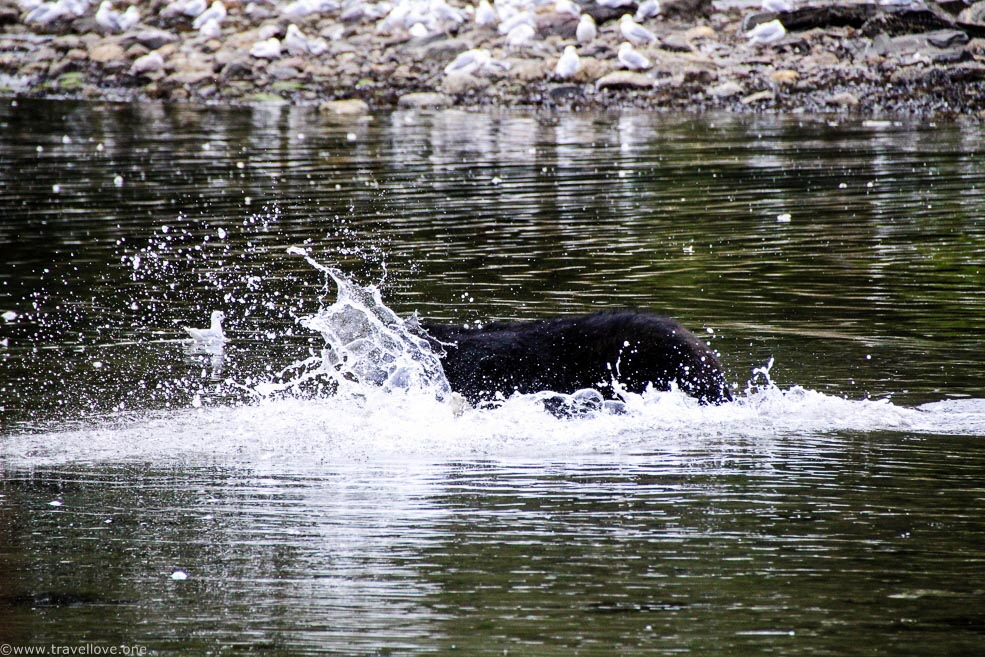 And I am not gonna share it either...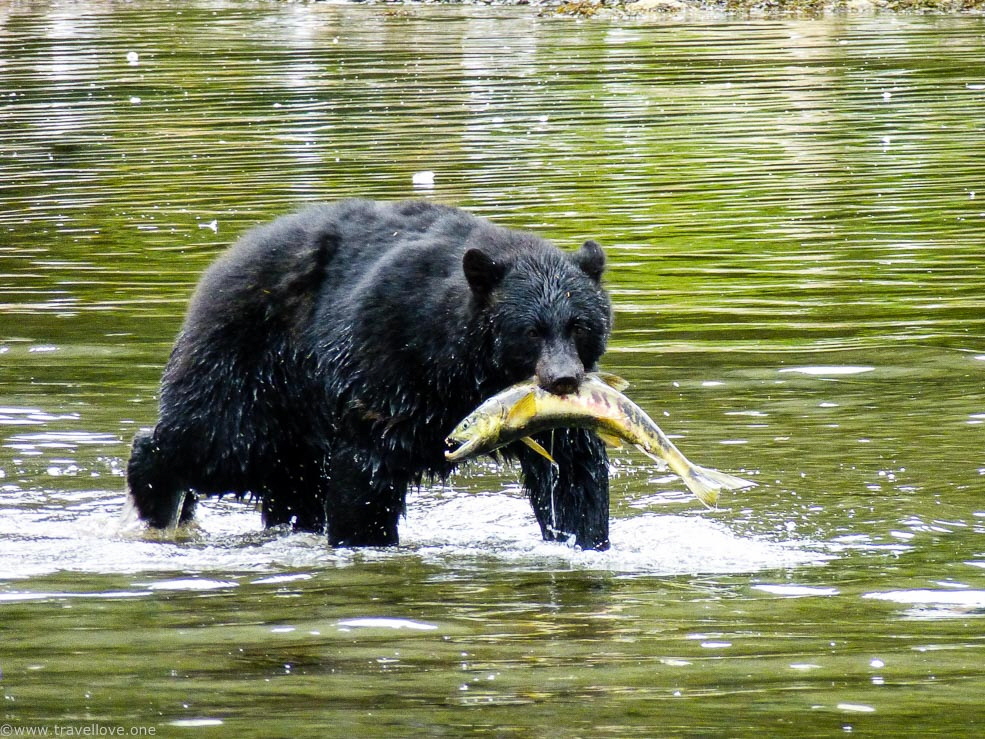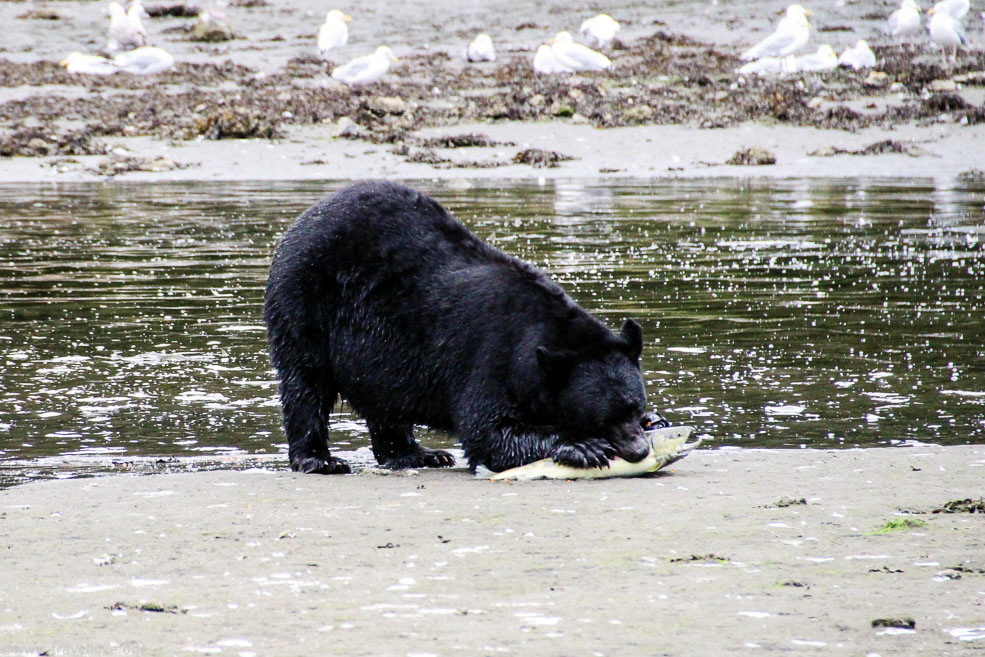 In case you are wondering how far away we were, this was our lookout. The bears came a lot closer, depending on where they were fishing for salmon.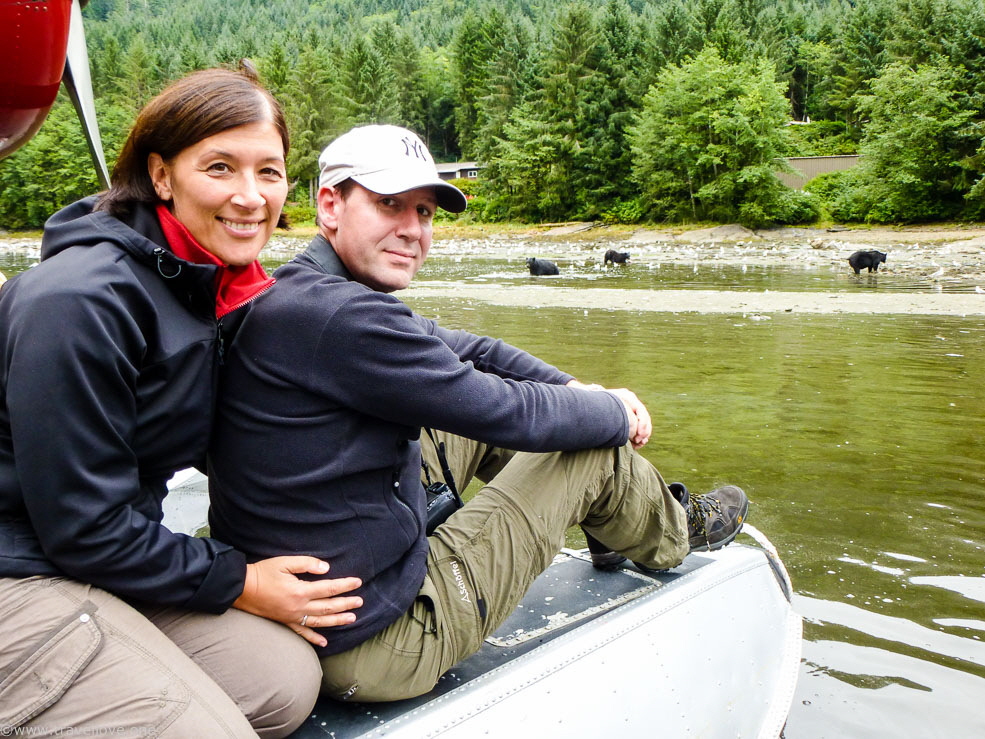 Just a few more photos, since I can't make up my mind...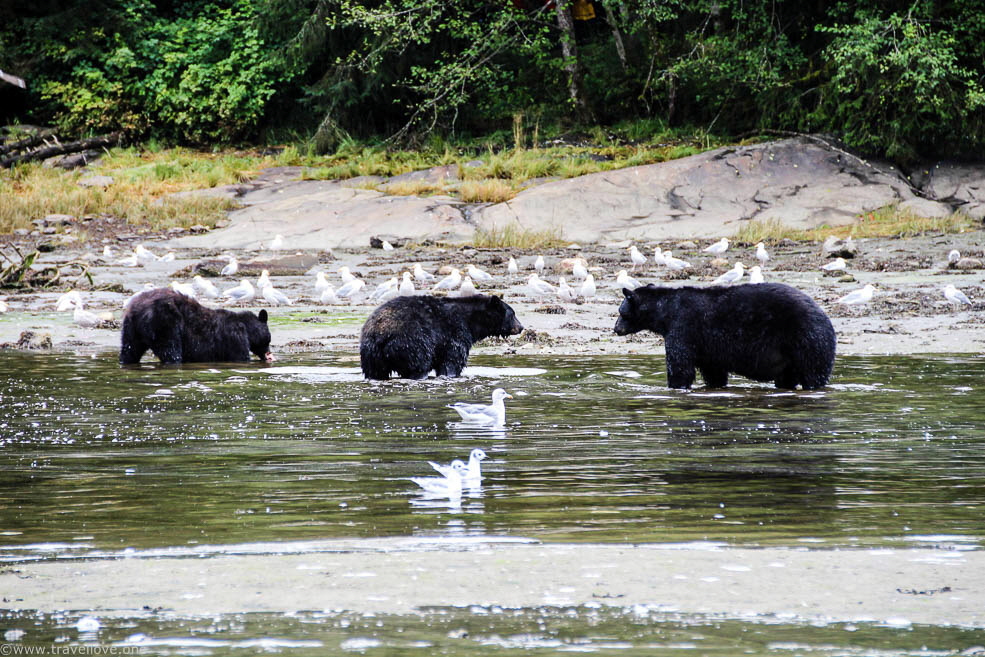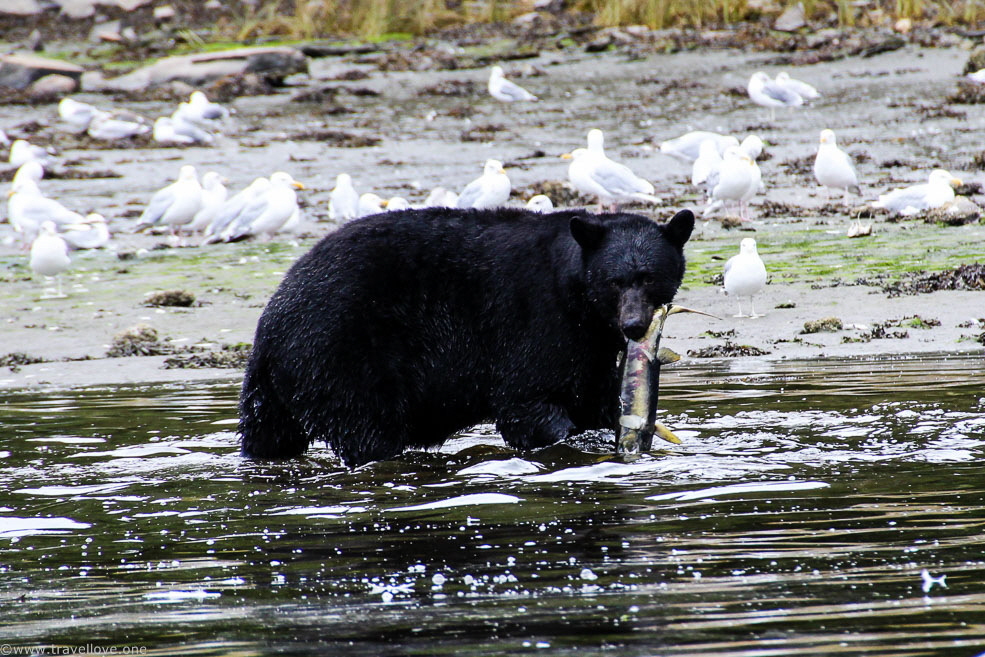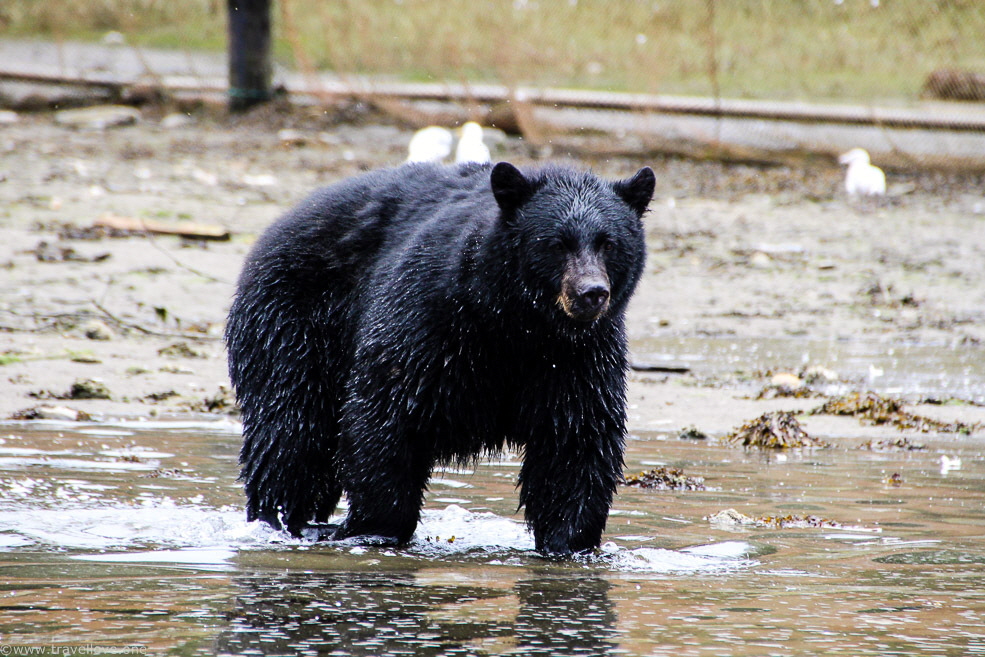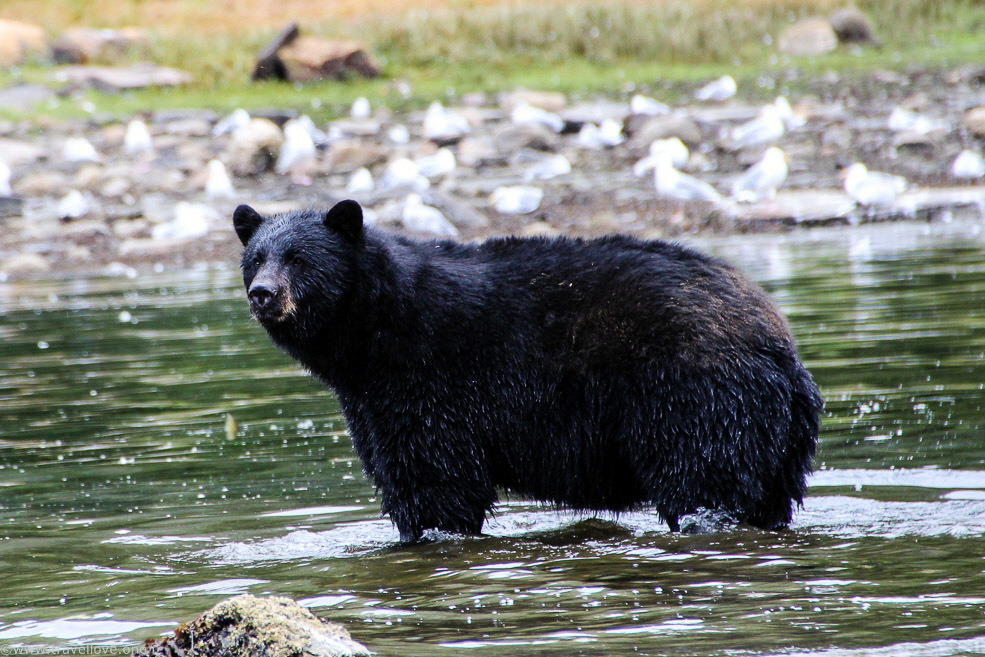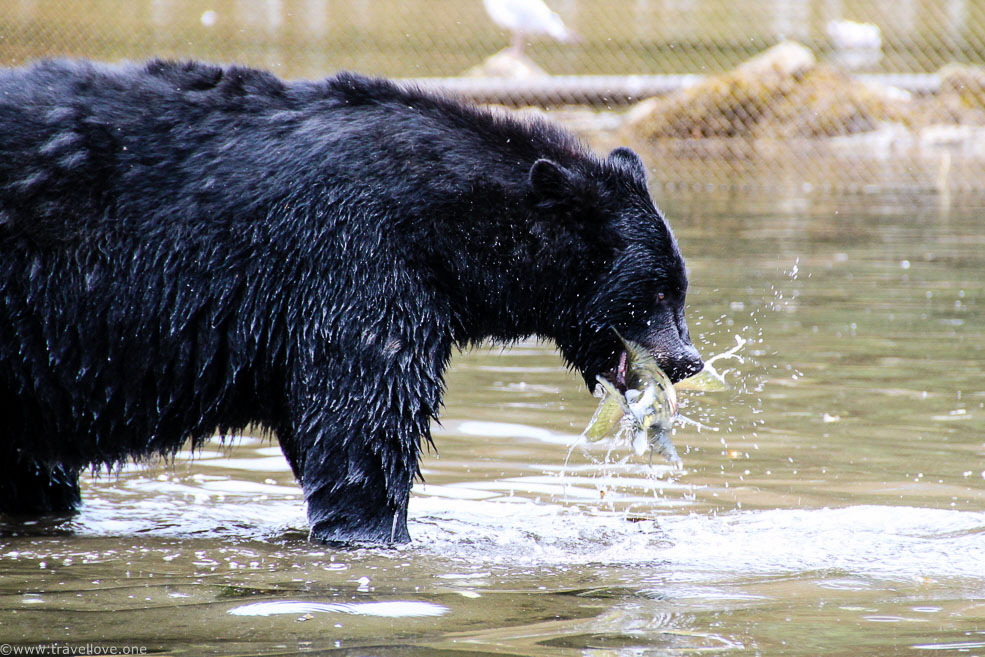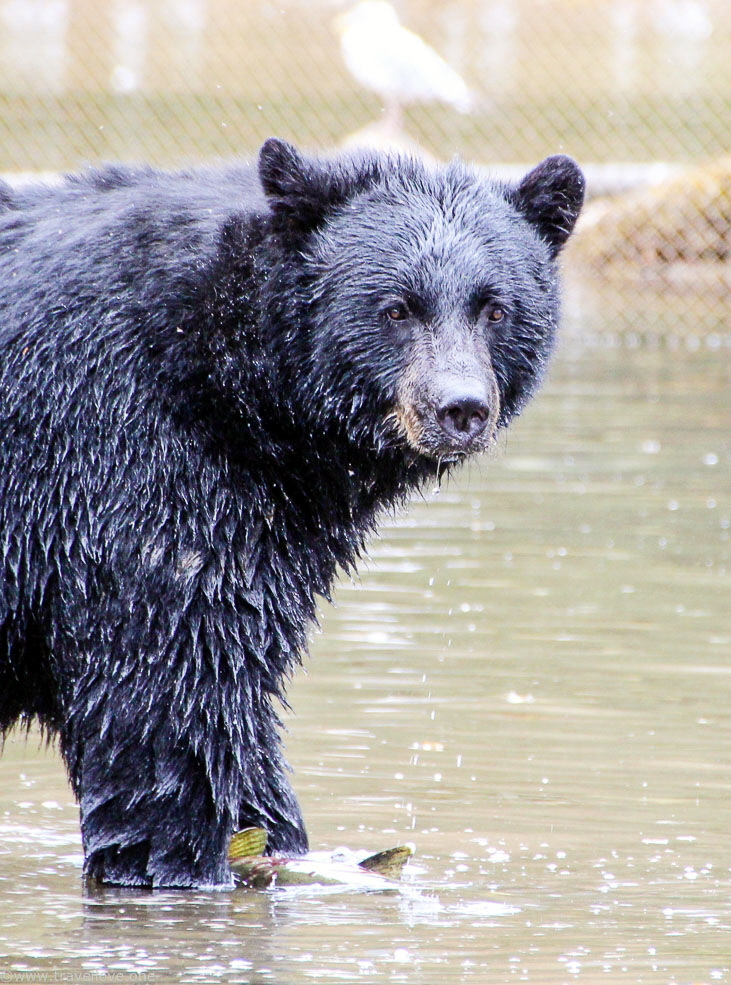 Meanwhile, a boat with more bear watchers had arrived. But after 2 hours of pure amazement, it was time for us to fly back anyway.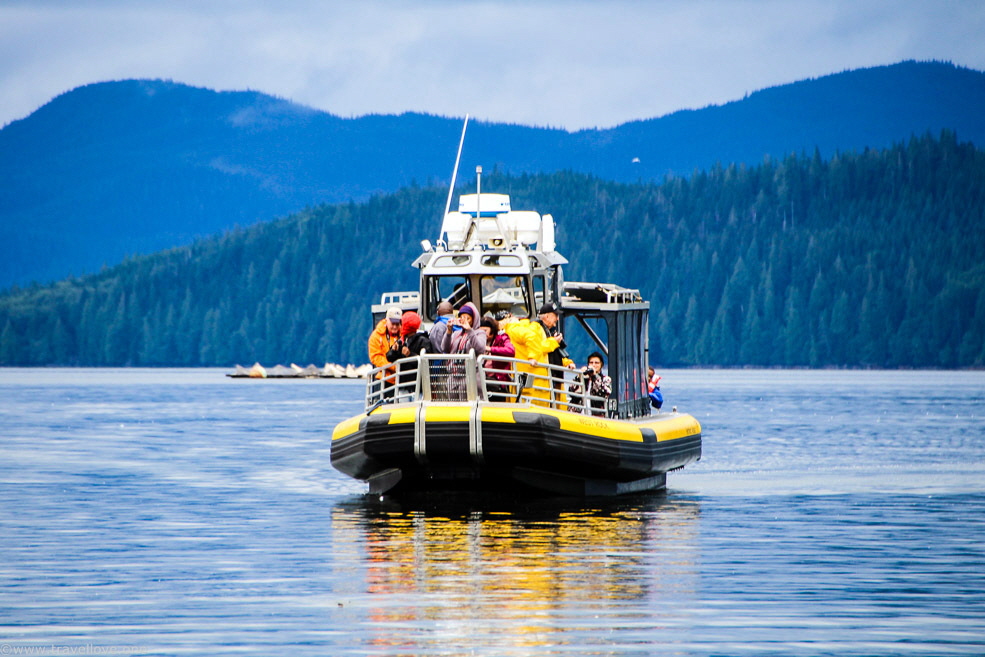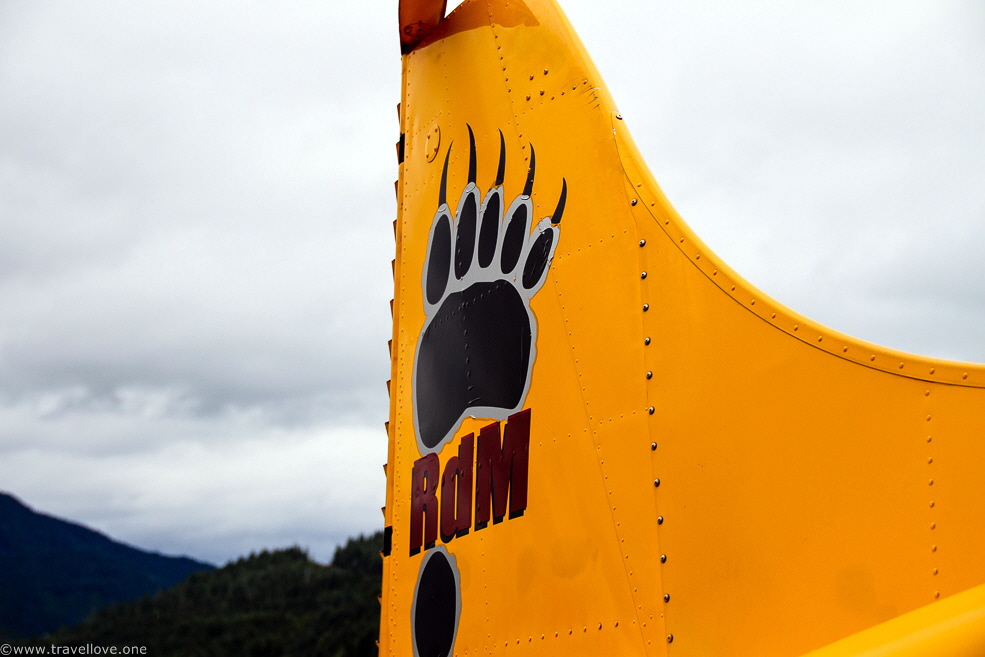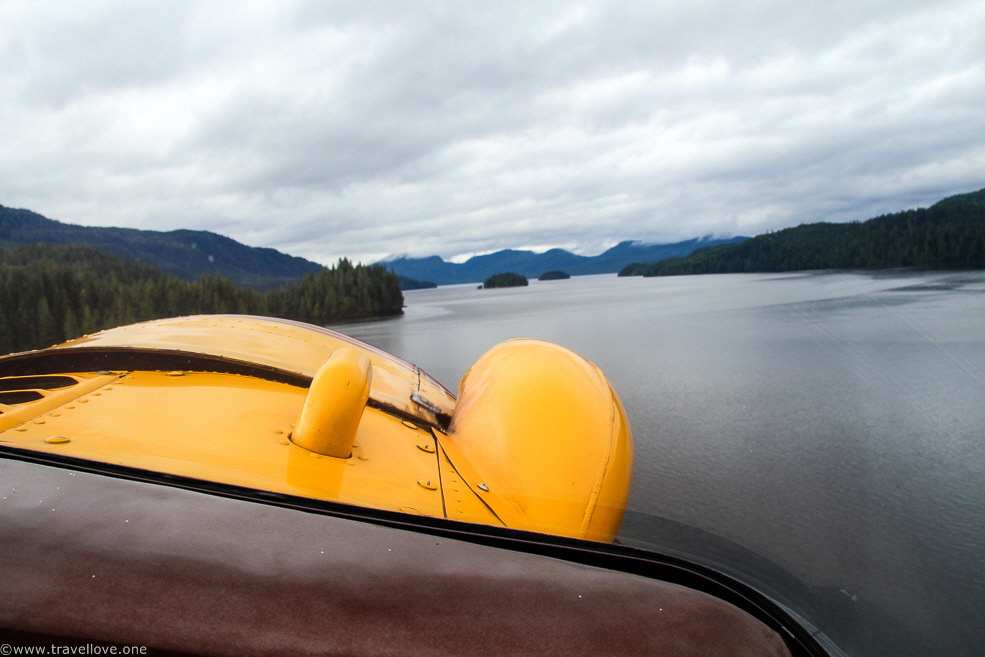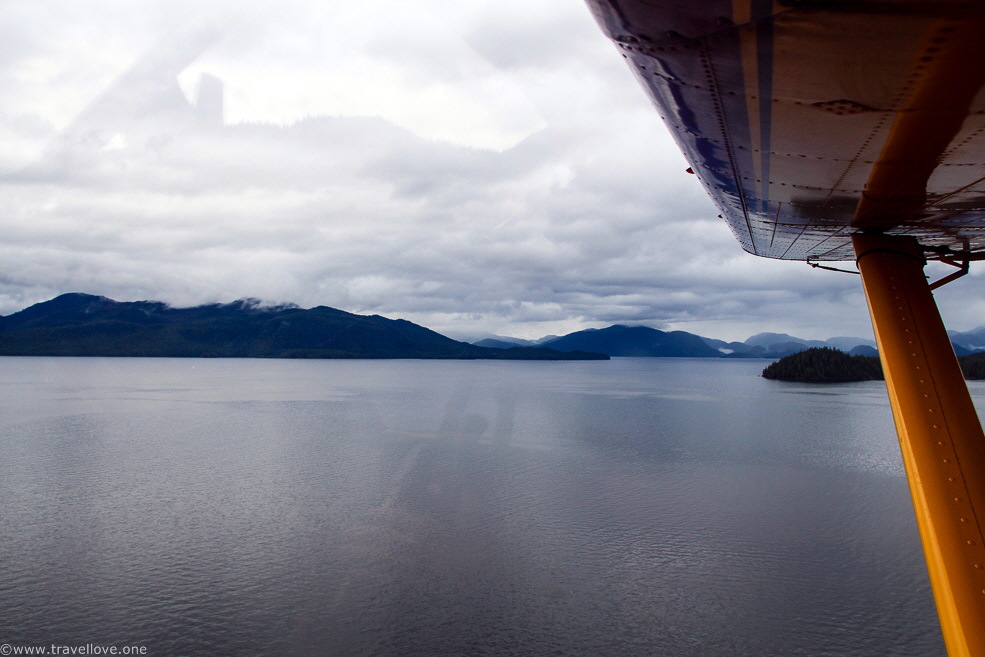 After landing, we were taken back to the ship – still thinking of this great experience. Awesome! Maybe the highlight of the trip? That's what we thought - at least until then...
www.travellove.one • www.thecruise.report • www.travelandcruise.net
© 2021 Die Rechte an Texten, Fotos und Videos liegen beim Autor der Webseite. Die Nutzung ist nur nach ausdrücklicher Freigabe erlaubt.