Part 14 - Denali-Anchorage
Part 14 - Denali-Anchorage

Before we left for Anchorage, we stopped for a coffee at the "Black Bear Coffee House".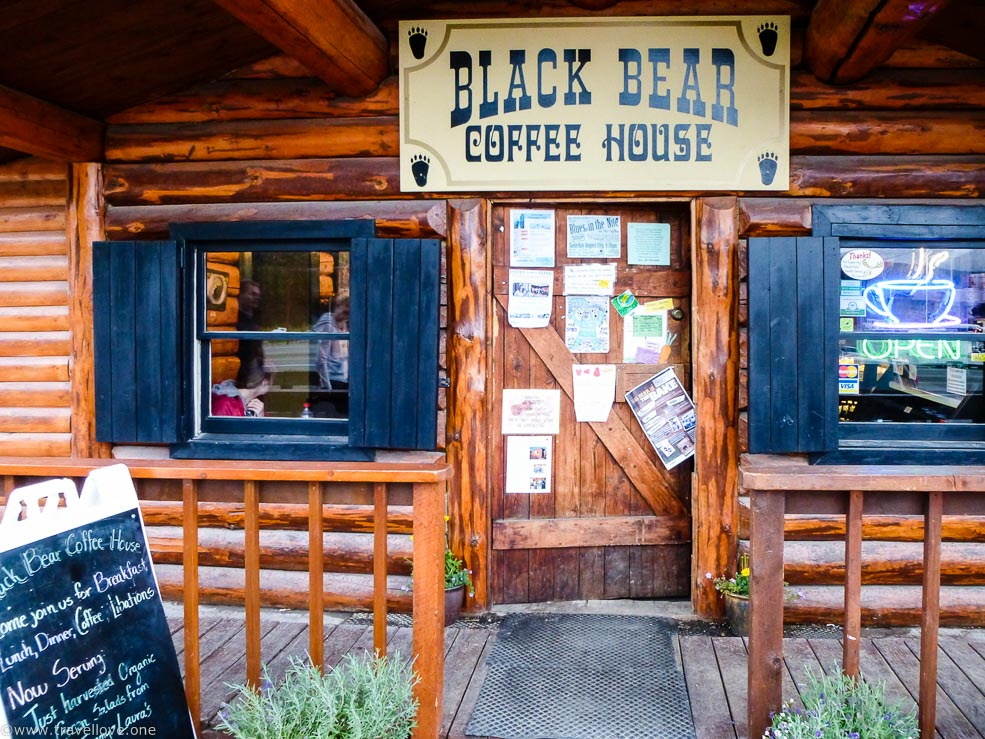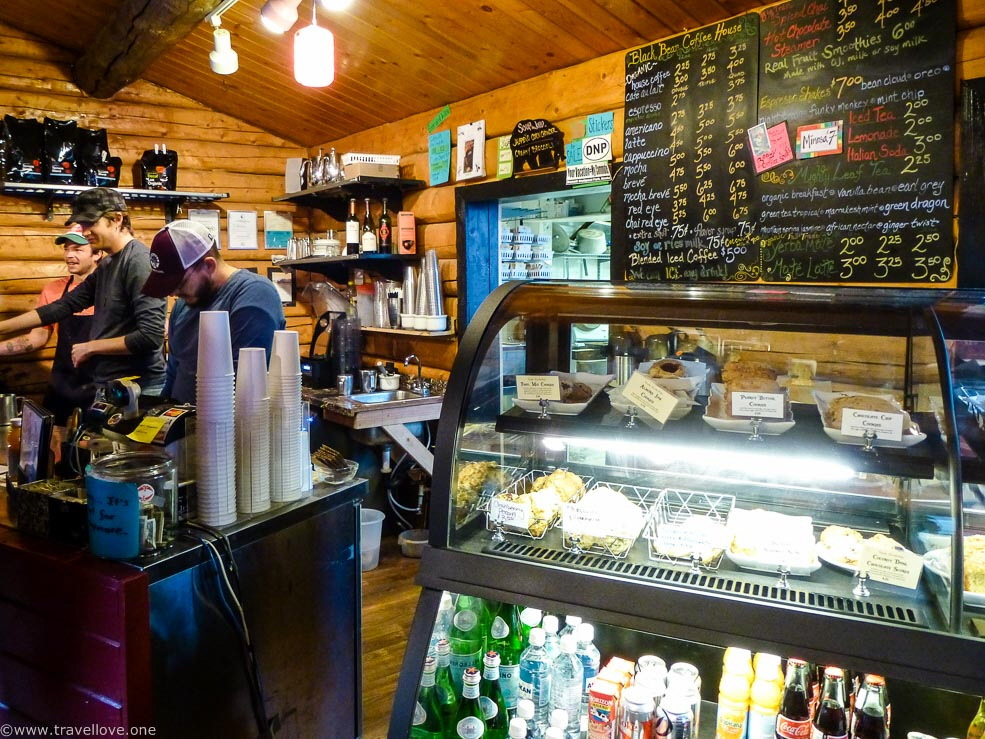 The weather had turned rainy again and gave the landscape an almost dramatic air.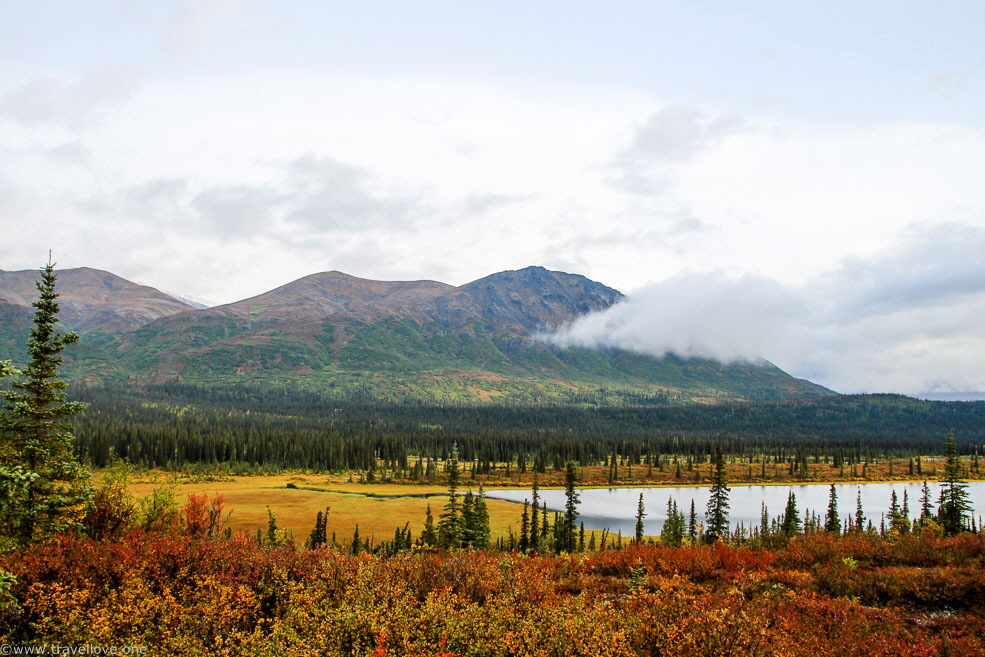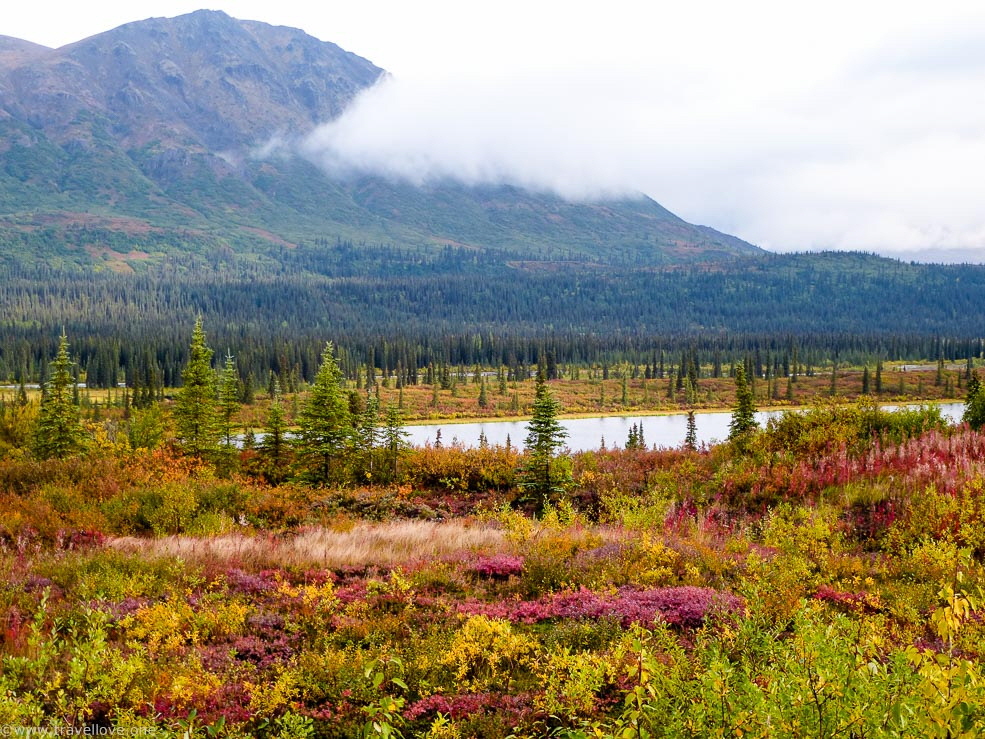 We had hooked up our Iphone and listened to music which almost seemed like a soundtrack to the scenery passing by.
A few hours later we reached our home in Anchorage, the "Frontier Garden Bed & Breakfast".
The house was located in a residential area in the south of Anchorage, surrounded by an enormous garden.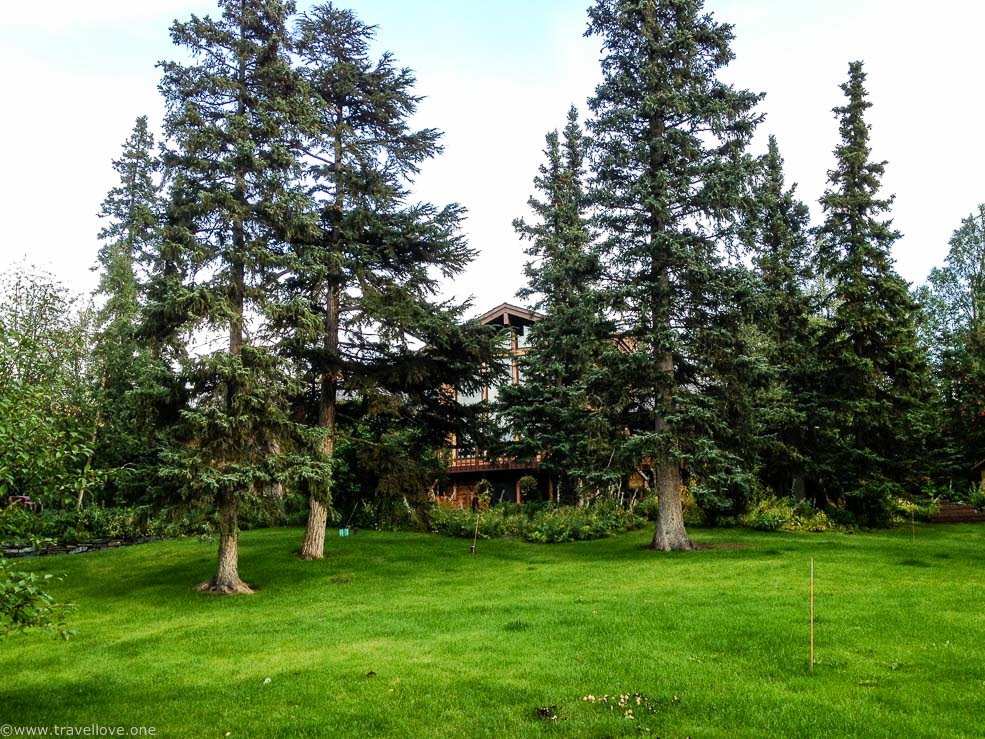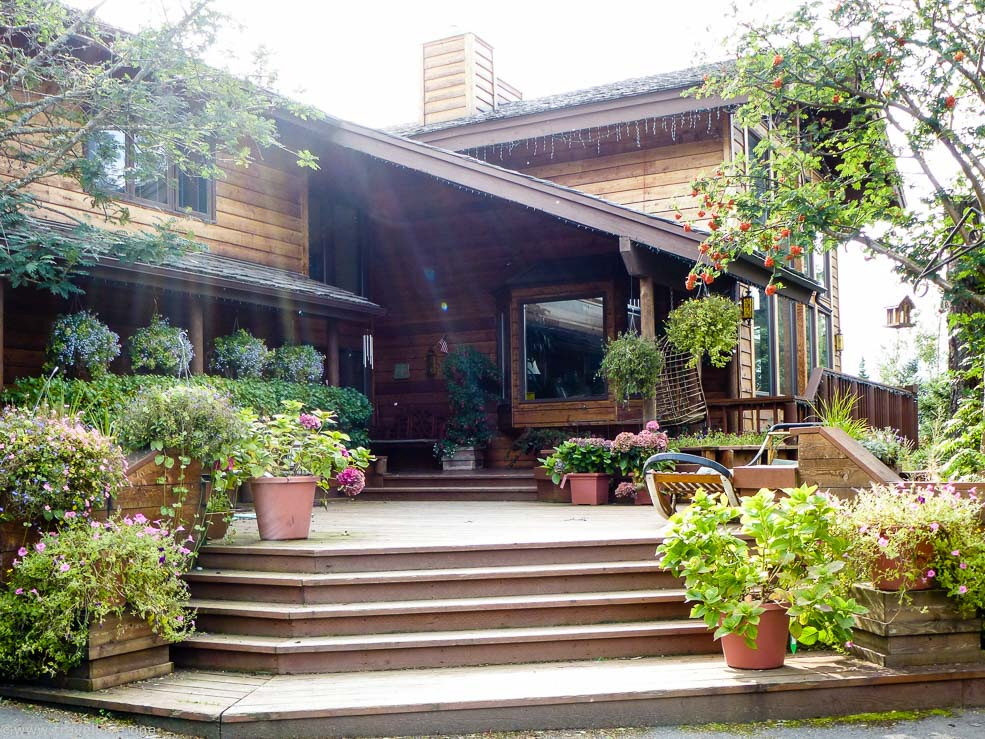 As soon as we got out of the car, we were happily greeted by the two house dogs Cisco and Capone. The lady of the house gave us our room key and showed us the way to the Ivory Suite we had booked. The suite was huge and had a large bathroom with whirlpool and sauna.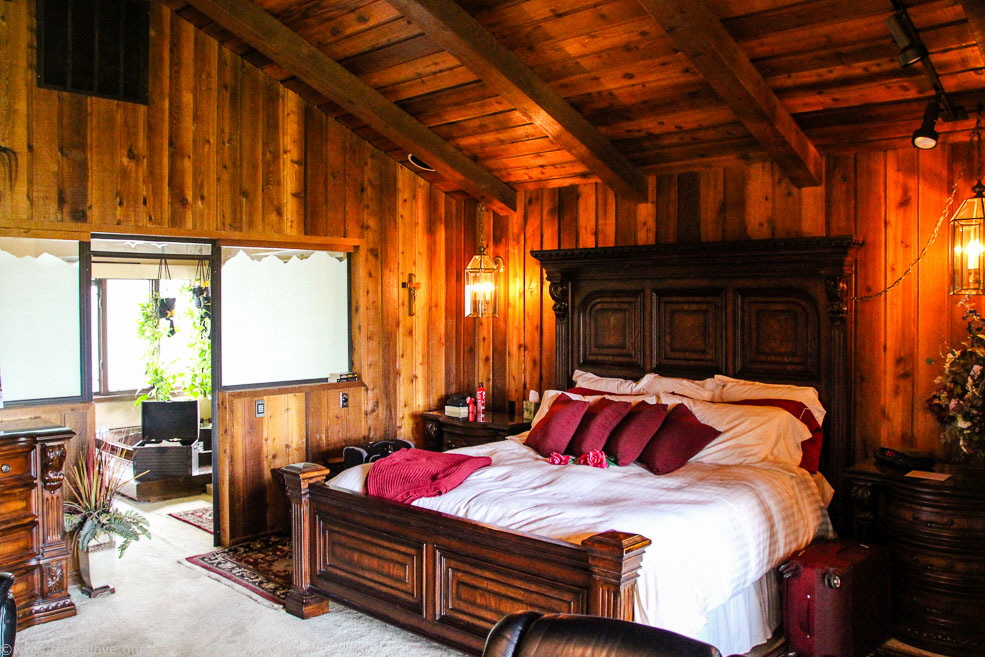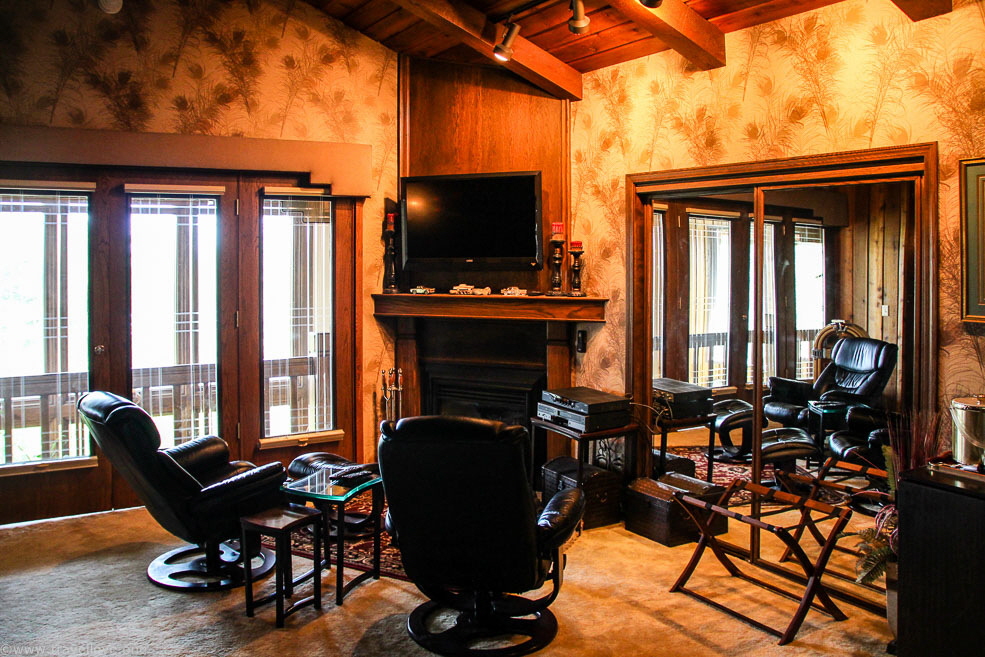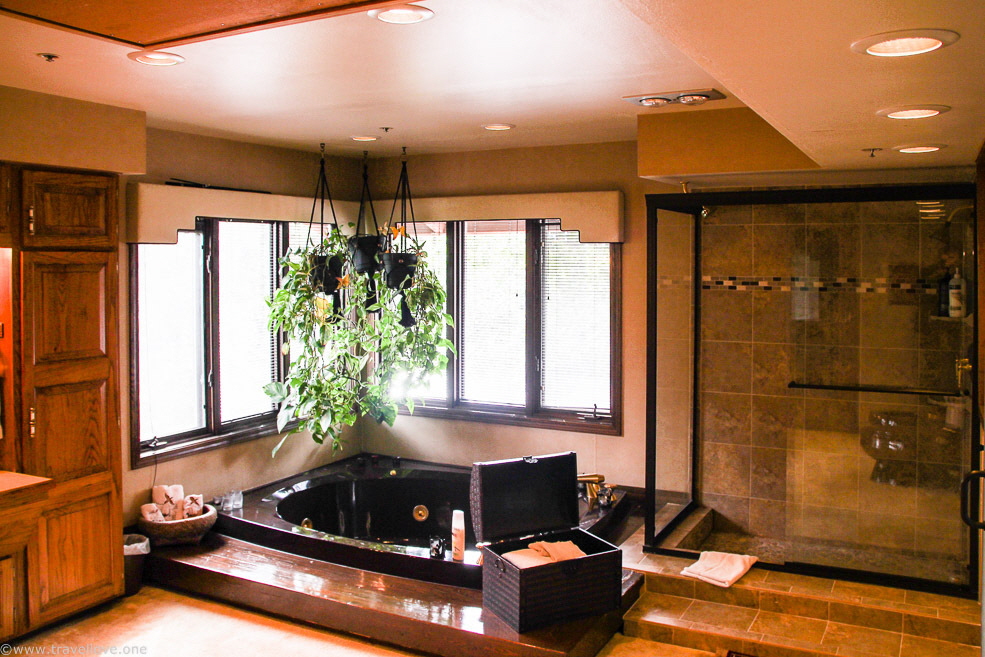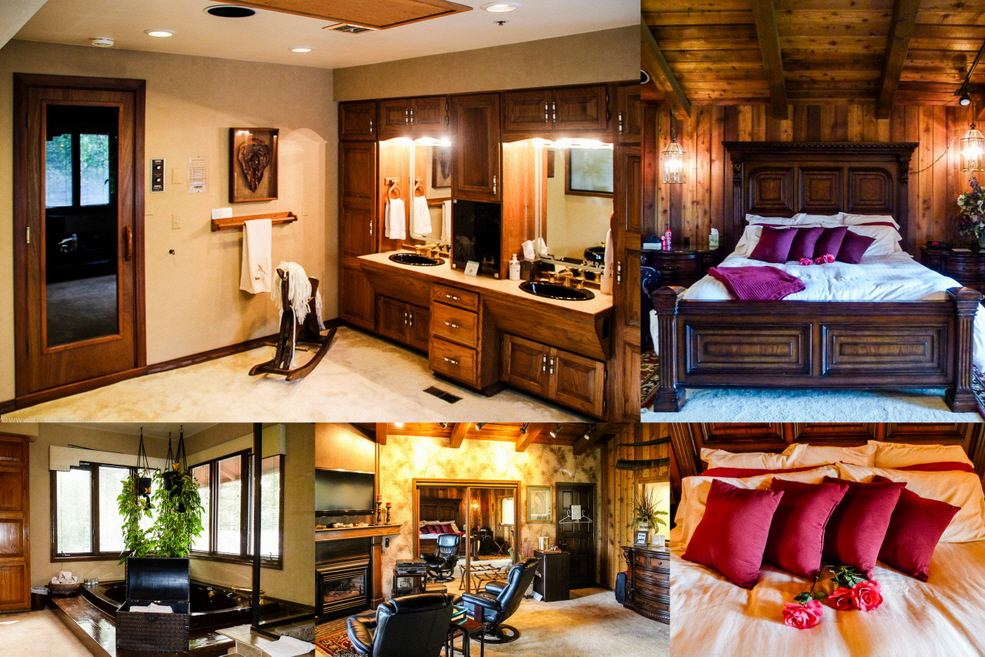 As you can see, it was decorated in a rustic but loving style. After all those days on the road and the overwhelming experiences we had had, we used that afternoon simply to enjoy the suite's wellness offer and to relax. In the evening, we followed our landlady's advice for dinner and went to the Southside Bistro in the south of Anchorage. The food was delicious and the service excellent.
www.travellove.one • www.thecruise.report • www.travelandcruise.net
© 2021 Die Rechte an Texten, Fotos und Videos liegen beim Autor der Webseite. Die Nutzung ist nur nach ausdrücklicher Freigabe erlaubt.