Part 14 - At Sea

And so the hateful last day of a cruise had arrived. As a reminder (as if we needed one) we had found the luggage tags on our beds the night before. We often wondered whether we could simply return them....

But the fact that the last day was a day at sea made things quite relaxed. Time enough to pack without having to rush it after an excursion. Time enough to just absorb a little more ship feeling that had to last until the next trip.

We took a last look at the photo gallery – maybe there was a photo worth the high price. Others participated in the art auction, yet others enjoyed a drink with friends in the Cellar Masters.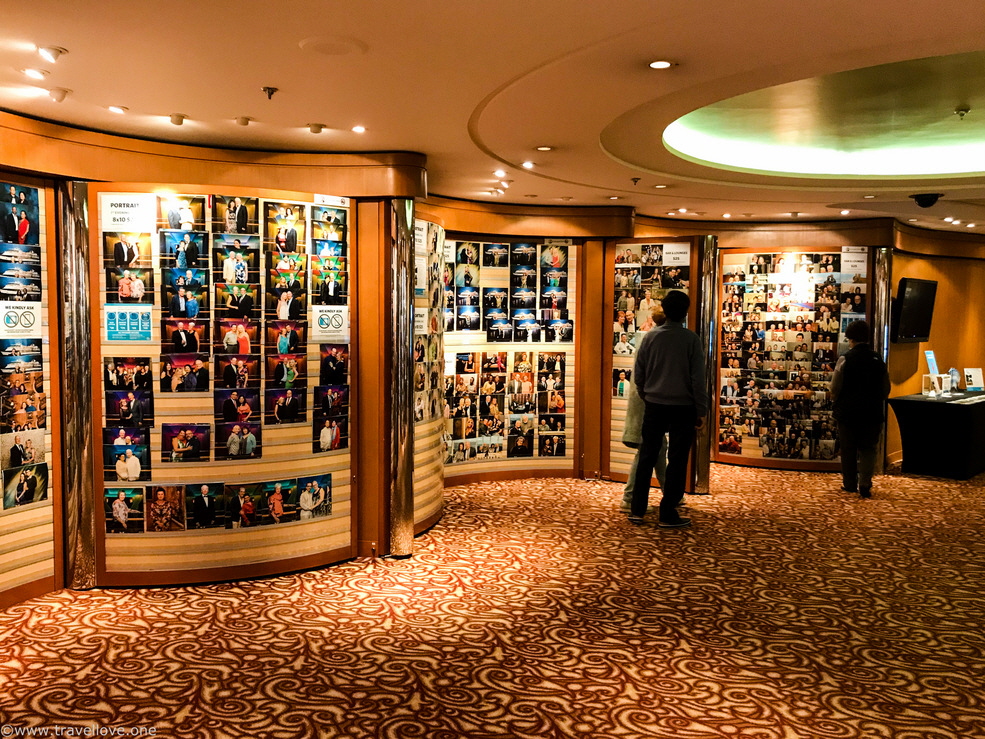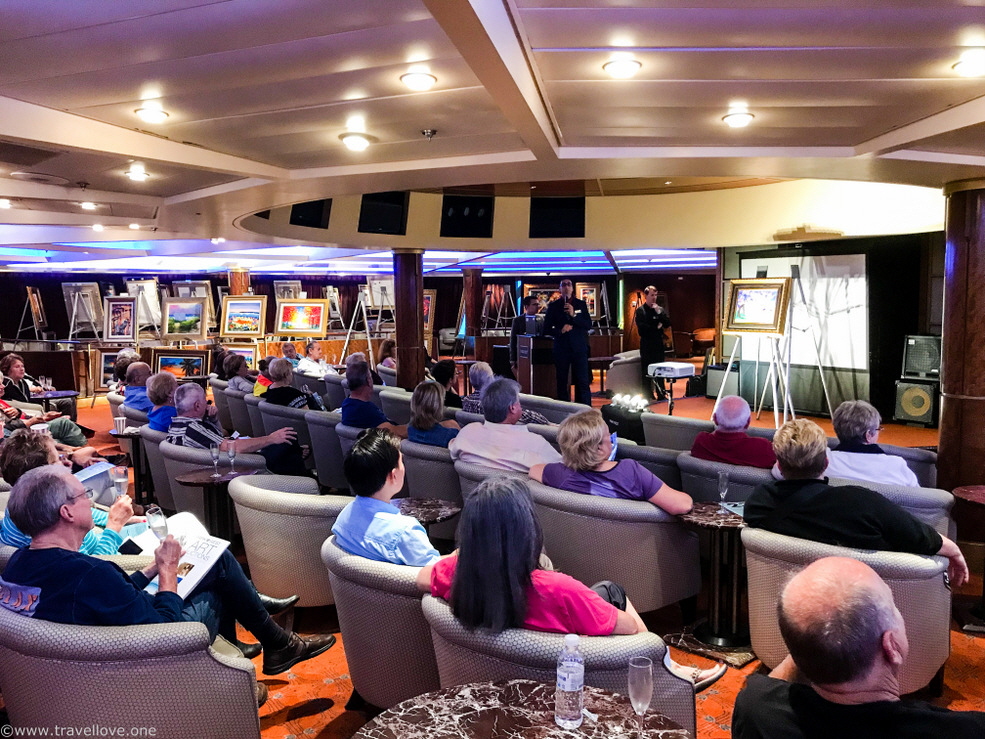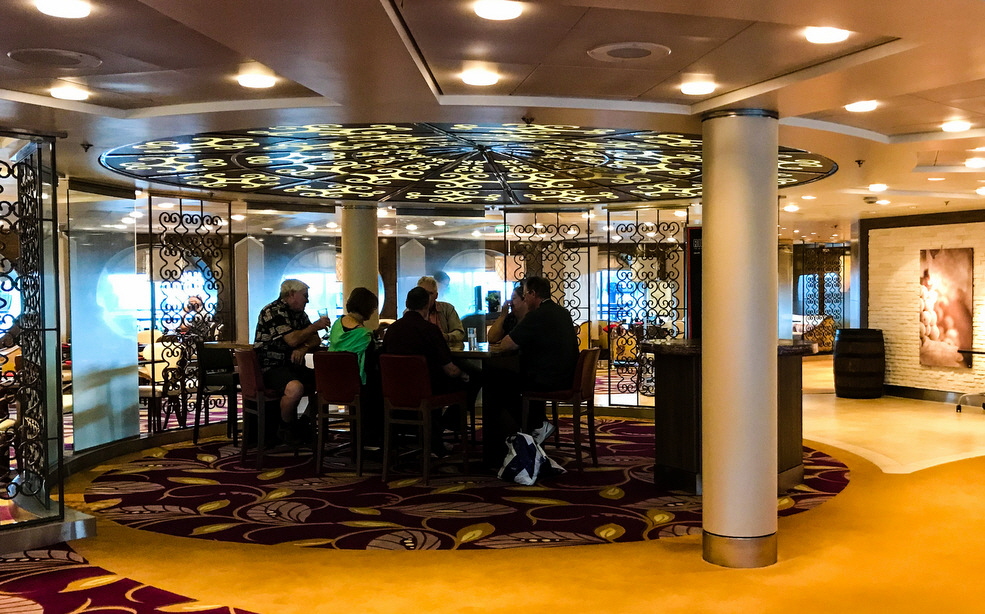 The Millennium steadily navigated through 15 - 20 ft. swells towards her final port. The waves and the strong winds made the ship roll a bit. We liked it, it was ship feeling after all...
But the last day wasn't to go by without surprises. Around 11.00 am, Captain Nikolas addressed the passengers via the PA system. The Millenium had received word from Shanghai Port Authority that due to the weather conditions, pilot operations had been suspended until further notice.

We were supposed to take a pilot on board around midnight at the mouth of the Shanghai River (Yangtze) to dock in Baoshan the next morning. This was now challenged.

At that stage, it didn't bother us. We stayed on for a few days in Shanghai and, therefore, didn't have to worry whether we'd catch our plane.

Besides, it left enough time to indulge in the delicious offers of the Ocean View Café...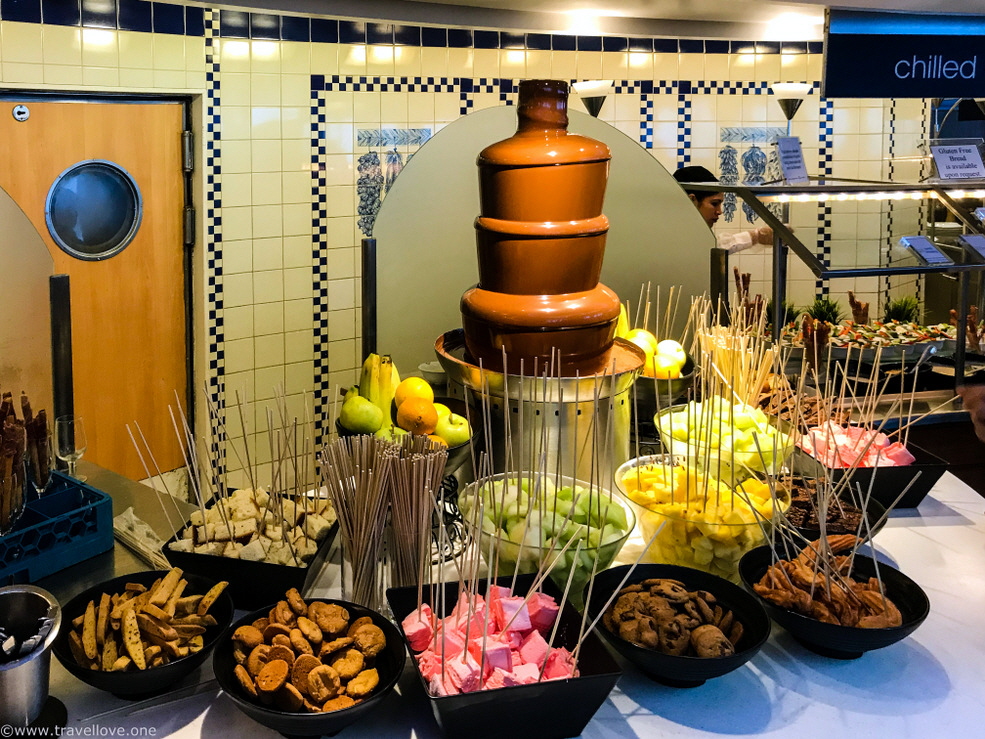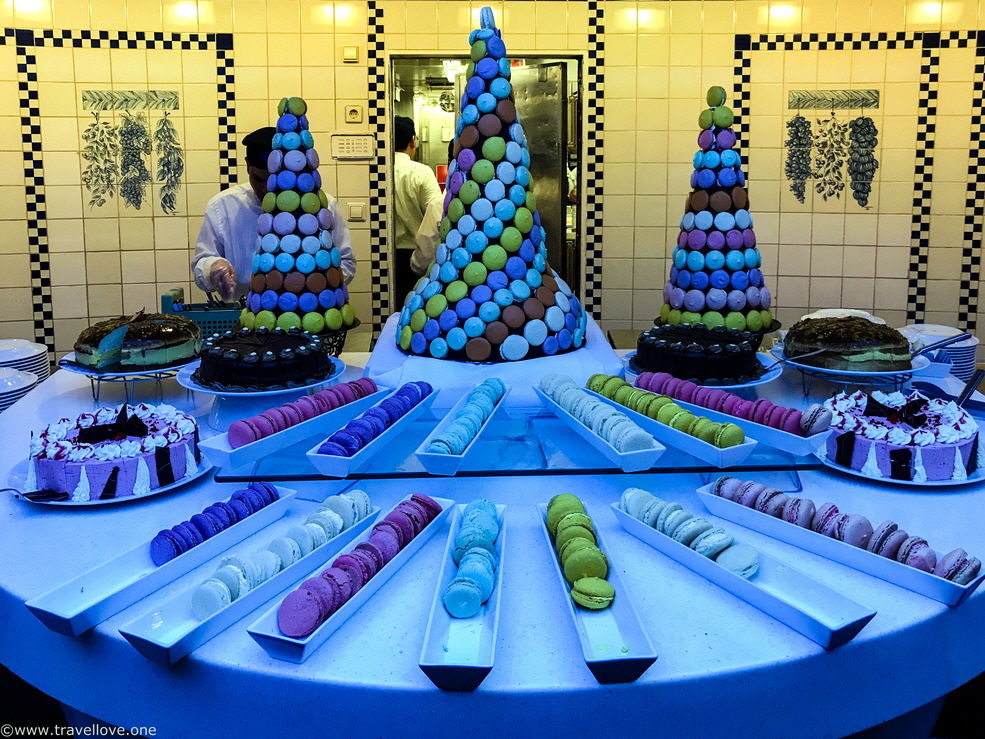 A little later, the captain made another announcement and told us that he intended to go to Shanghai without a pilot. He and the bridge crew knew the port well so that this was possible without a problem. For this purpose, they had already sent the necessary letter of guarantee to Shanghai. Now they just had to wait for authorization...

People on the ship were relaxed. The weather was obviously too rough to use the outdoor pool. But some guests didn't want to miss out on the opportunity to realax in the warm Millennium Solarium on their last day – and rightly so!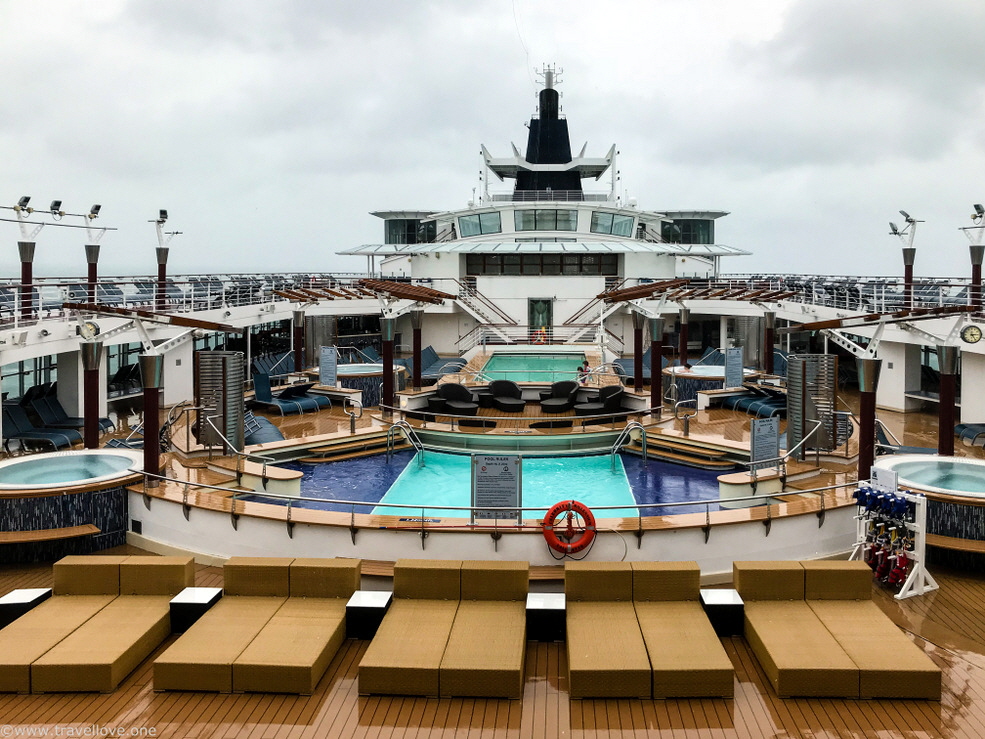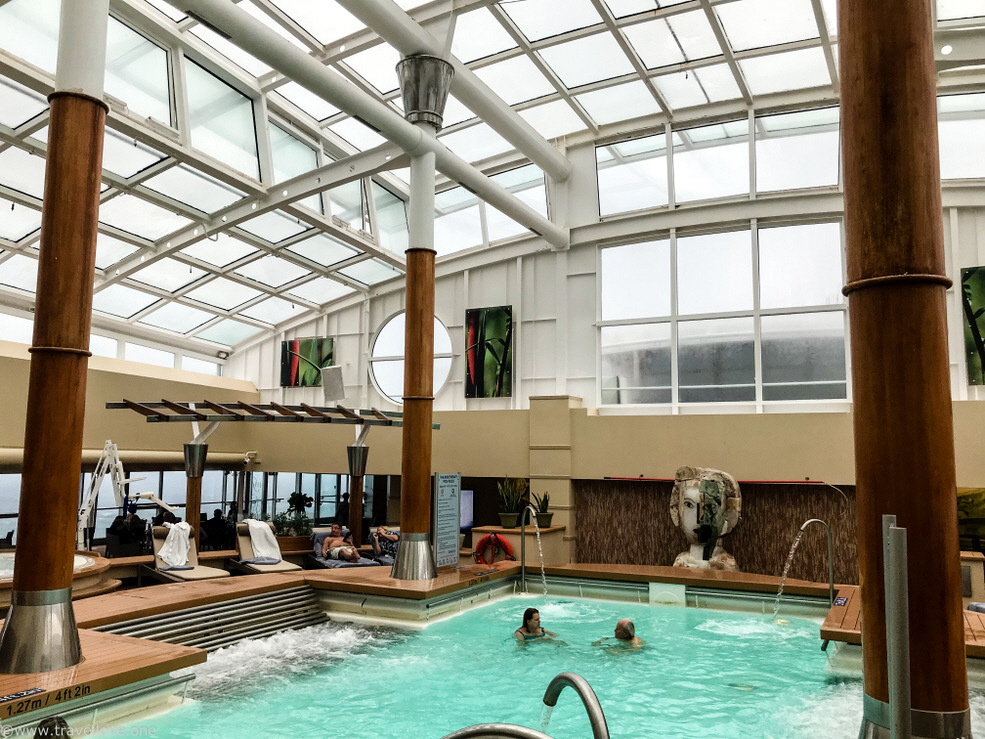 In the afternoon, Captain Nikolas had an update for us. All pilot operations were still suspended. However, we had received permission to go in without a pilot. But instead of 7.00 am we would arrive with approximately 2 hours delay. You could tell that for some guests this released a little of their tension.

After dinner, the time had come to say goodbye to dear travel friends. A last drink at the Rendez Vous Lounge and warm hugs heralded one of the most difficult moments of a cruise.
www.travellove.one • www.thecruise.report • www.travelandcruise.net
© 2021 Die Rechte an Texten, Fotos und Videos liegen beim Autor der Webseite. Die Nutzung ist nur nach ausdrücklicher Freigabe erlaubt.