Florida and Bahamas on the Majesty of the Seas, December 2014 - Part 6
Key West

The next day, we reached Key West with a little delay. Normally, we should have arrived at 11.00 am. But apparently there had been a storm during the night, which threw us back an hour. Well, the old lady is no speed train any more... We had slept well and were surprised by the news.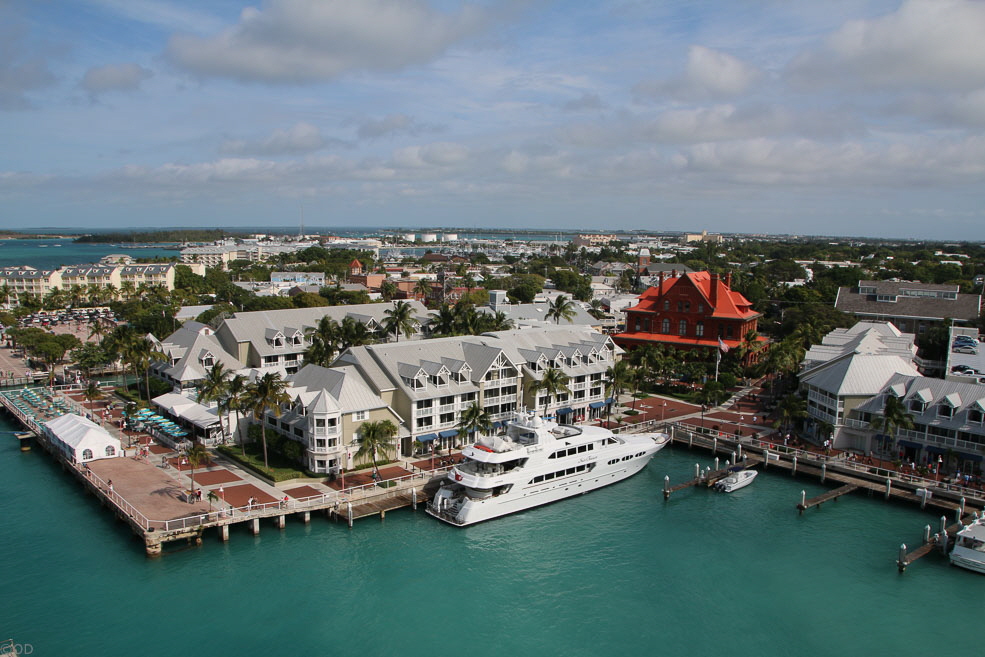 The delayed arrival was only problematic with regards to immigration. We were returning to the US and, therefore, had to undergo the respective control. The night before, passengers were told the times at which – depending on their stateroom numbers – they were to present themselves at the theater for the immigration officers to check the passports.

Obviously, those times had now become null and void. Therefore, the guests were asked by PA announcement to not queue yet – but unfortunately nobody adhered to the request. In view of the ever growing line we soon had enough of it, and so (luckily) we also joined the queue. We also had another advantage. The night before we had already bought tickets on board for the "Conch Tour Train", as Birgit hadn't done this tour of Key West before. With those tickets we counted among those who had booked tours with the ship and were processed in a "priority line". But still, it was almost 2.00 pm until we finally got off the ship.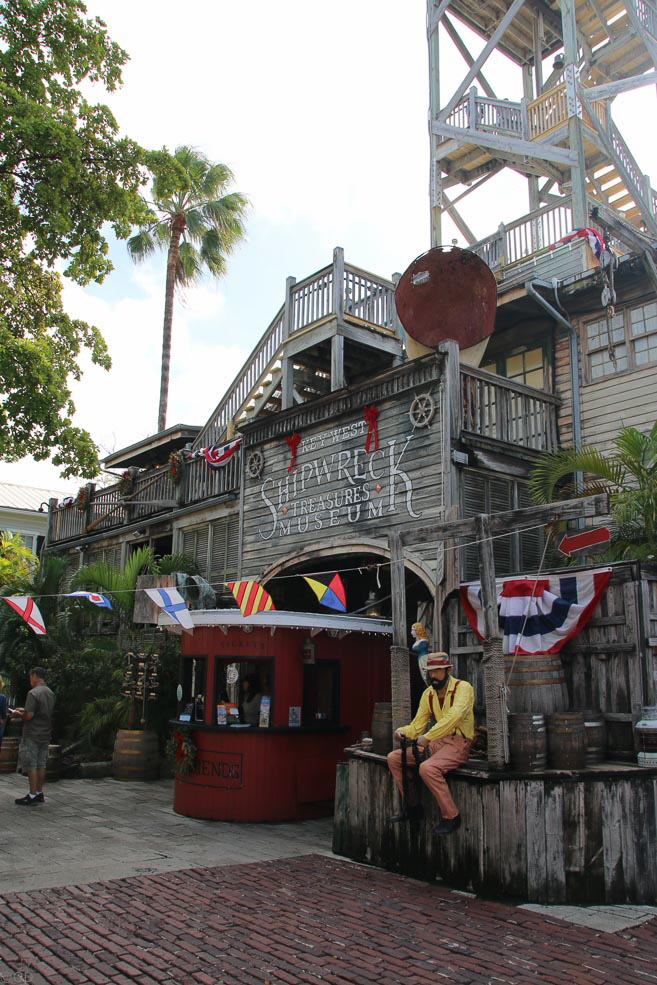 We started the tour with the "Conch Tour Train"straight away and passed many of the houses that are so typical for Key West.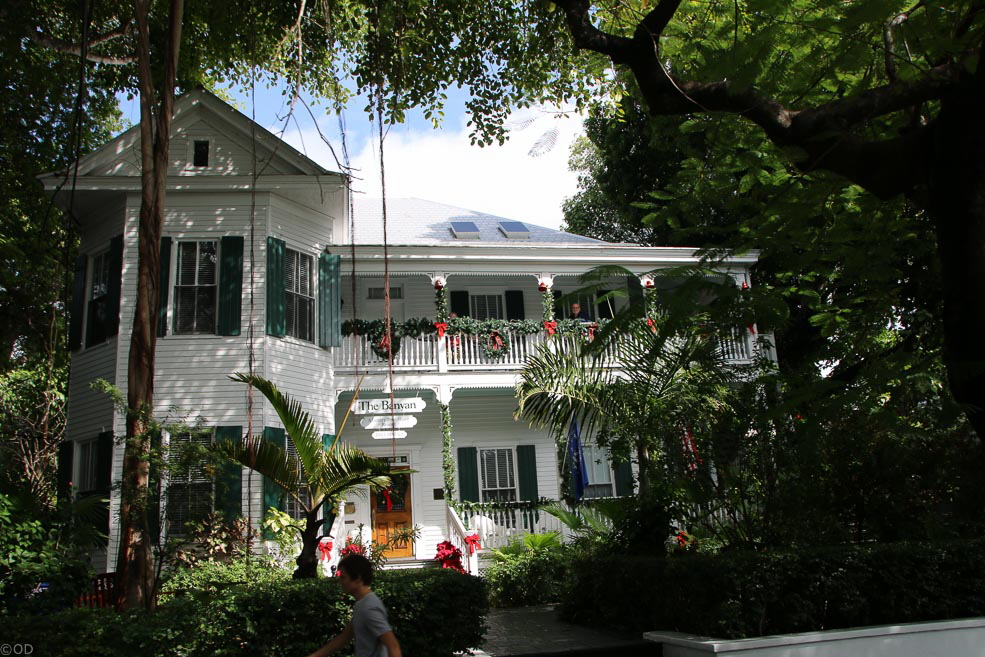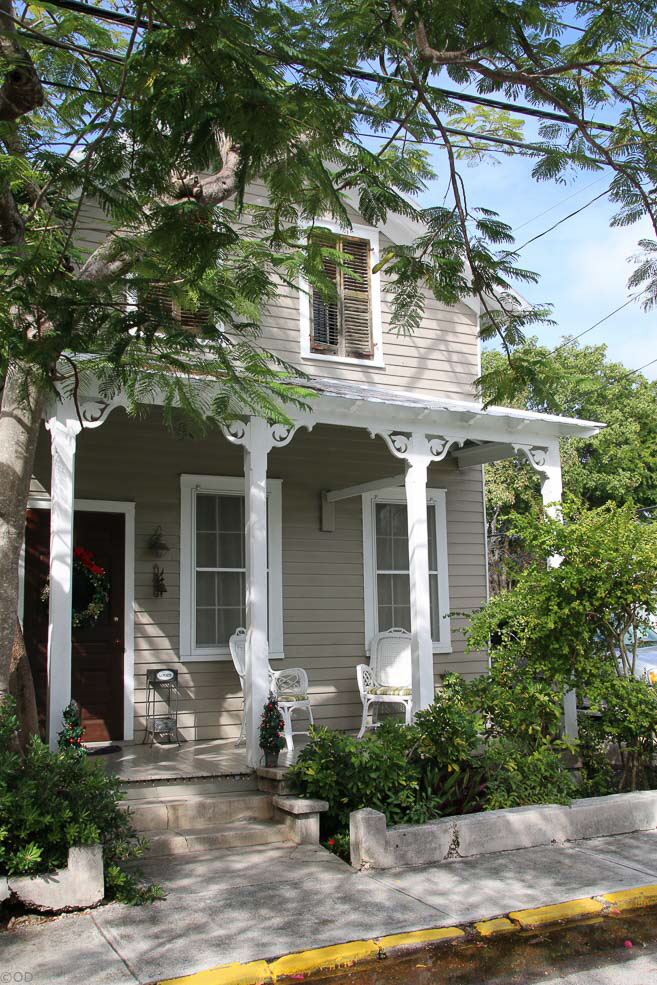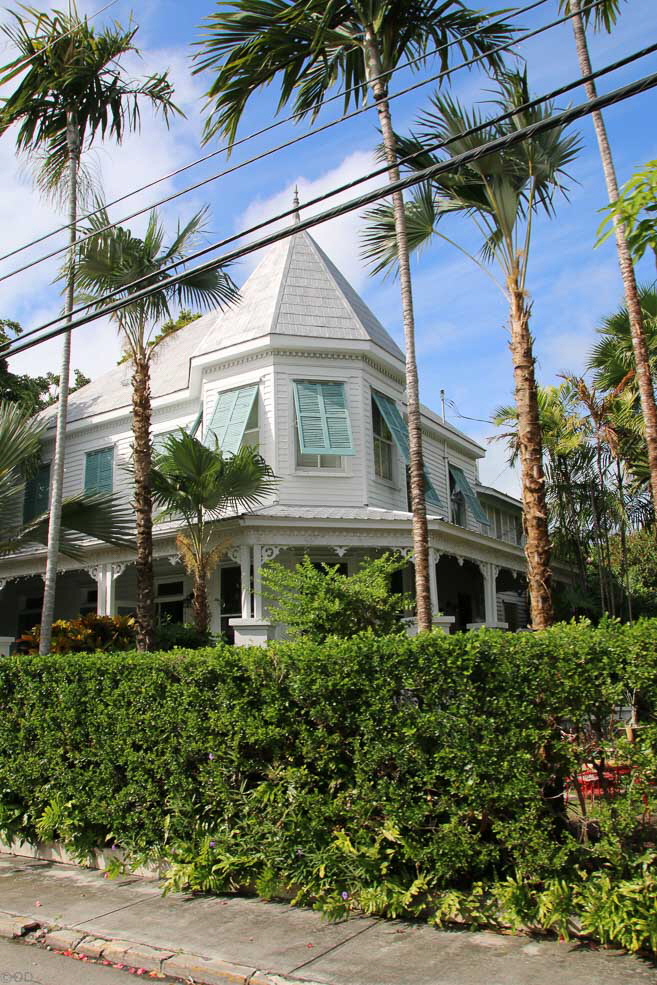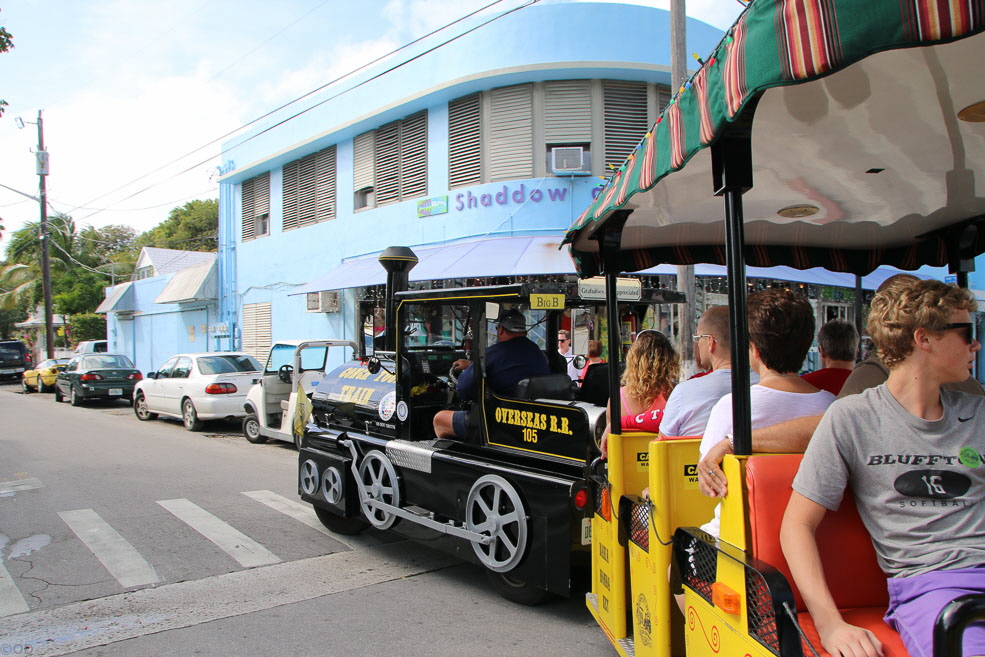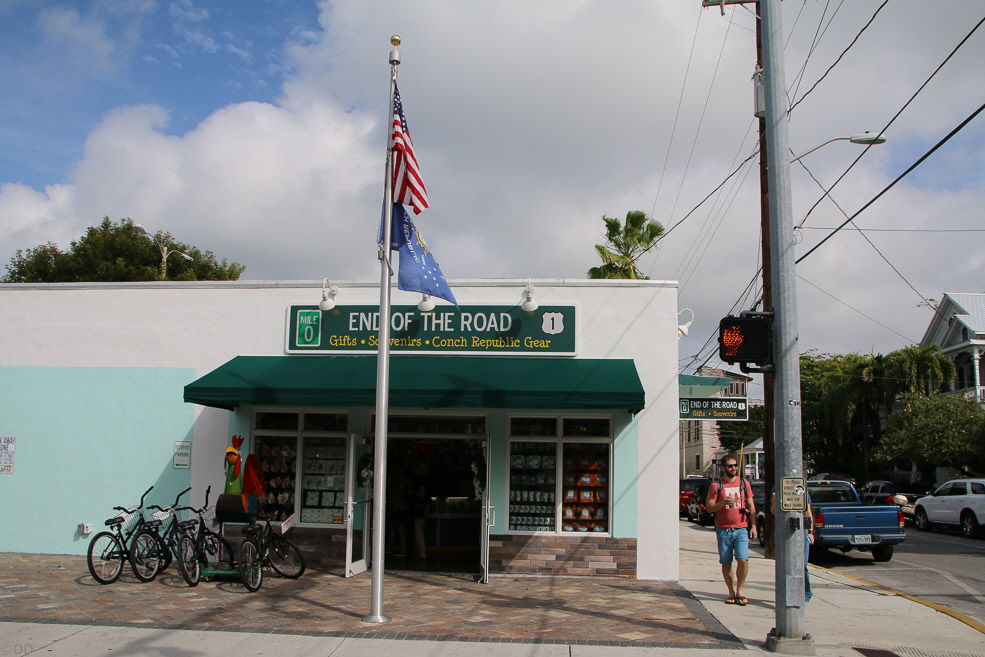 At the end of part one of the tour, where the train stops for a break at the "train" station, we met our dinner neighbors. We didn't want to go on the second part of the tour, as we wanted to go to the Southernmost Bar. So we gave them our stickers, they took our seats, and we walked along Duval Street towards the Southernmost Hotel and its bar.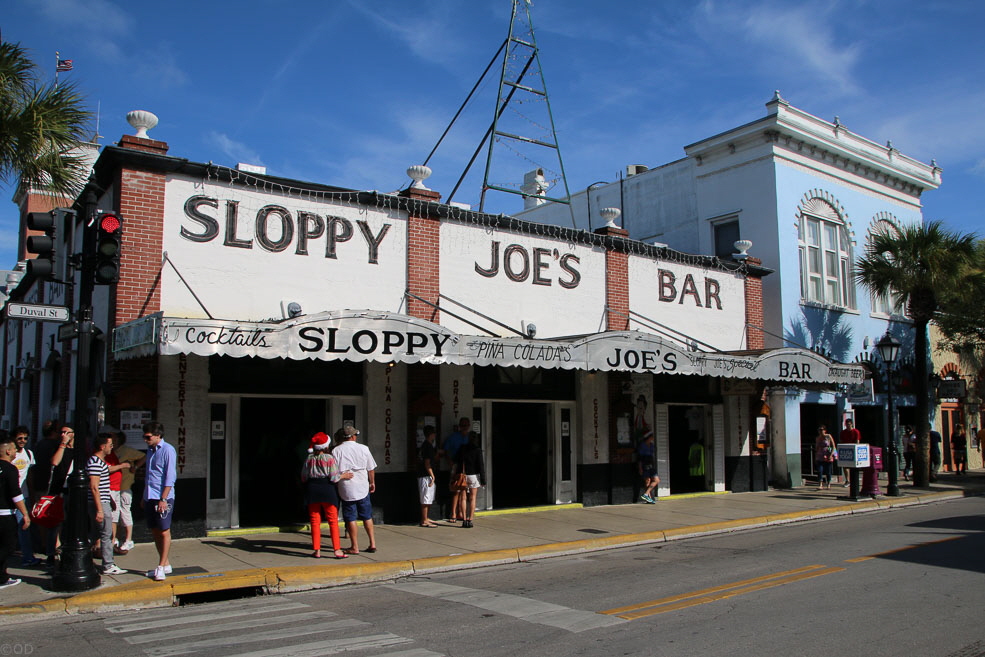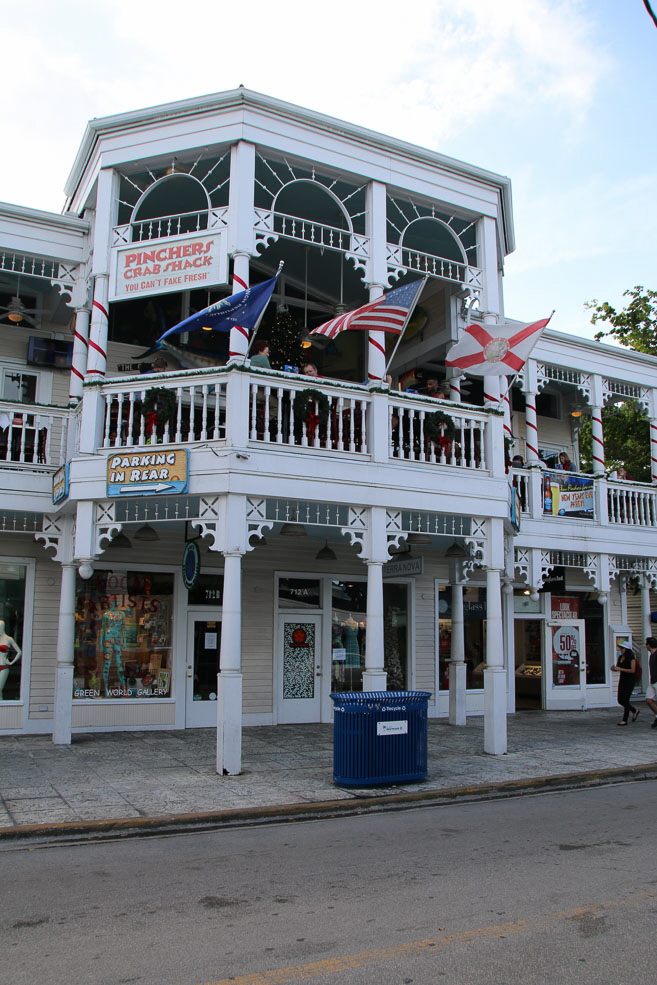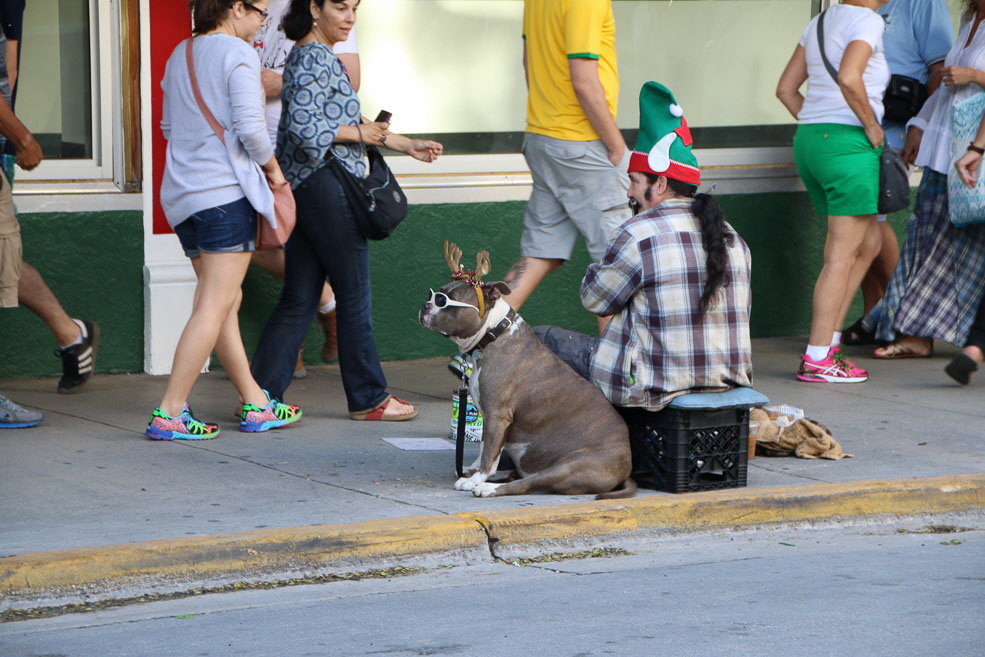 The hotel and the bar are located at the end of Duval Street. We had already been there on Christmas Day last year. So it was like a little ritual for us to come back for a Christmas drink this year.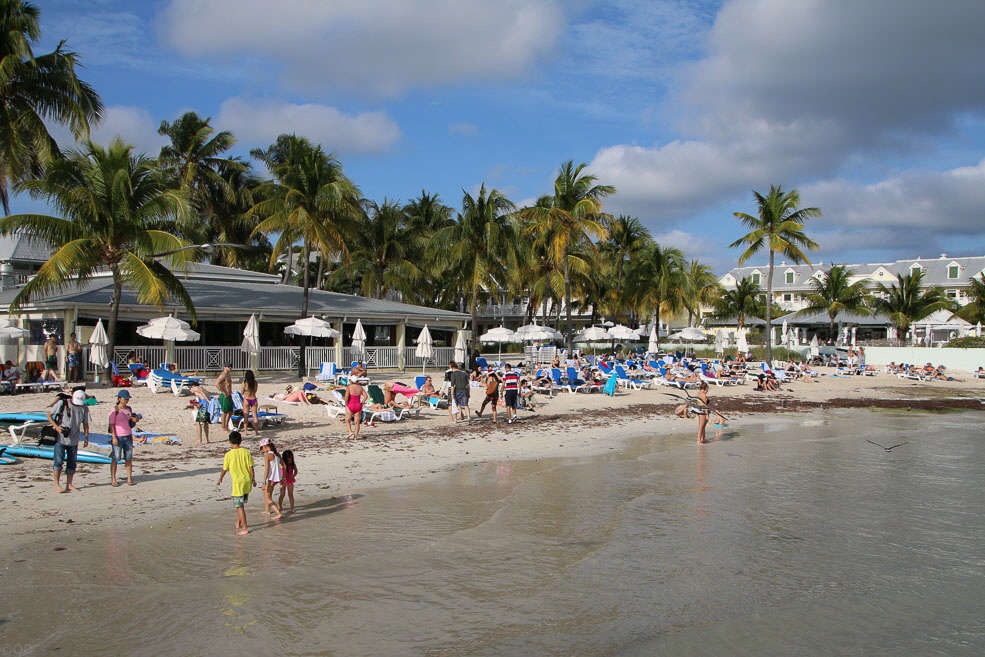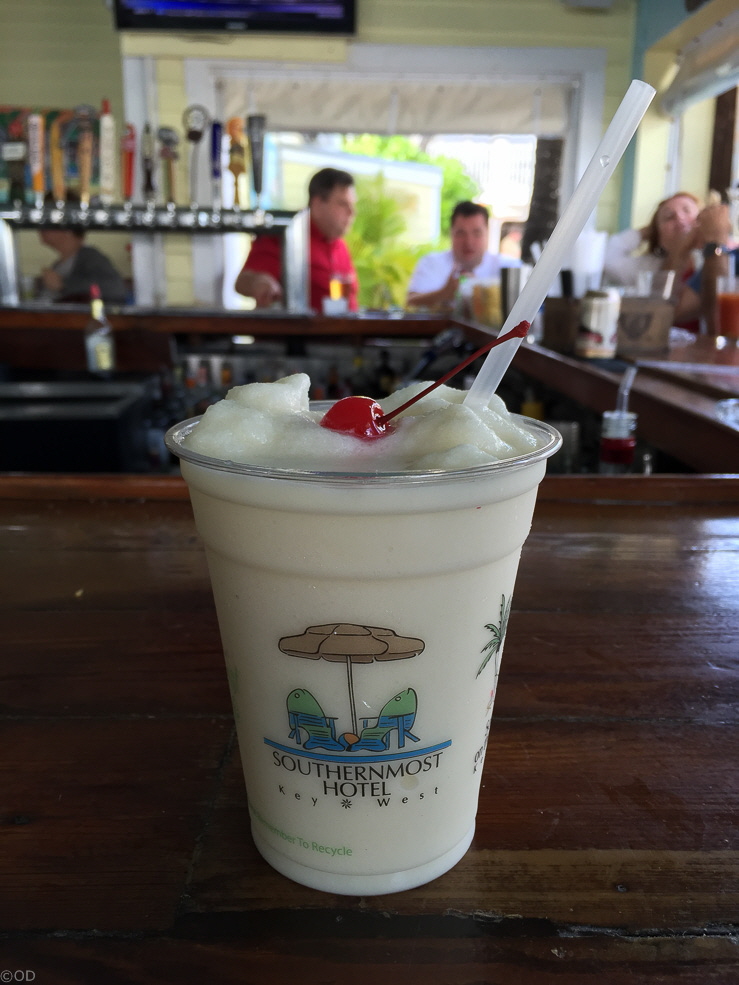 Santa and his teddy bear already had one too many…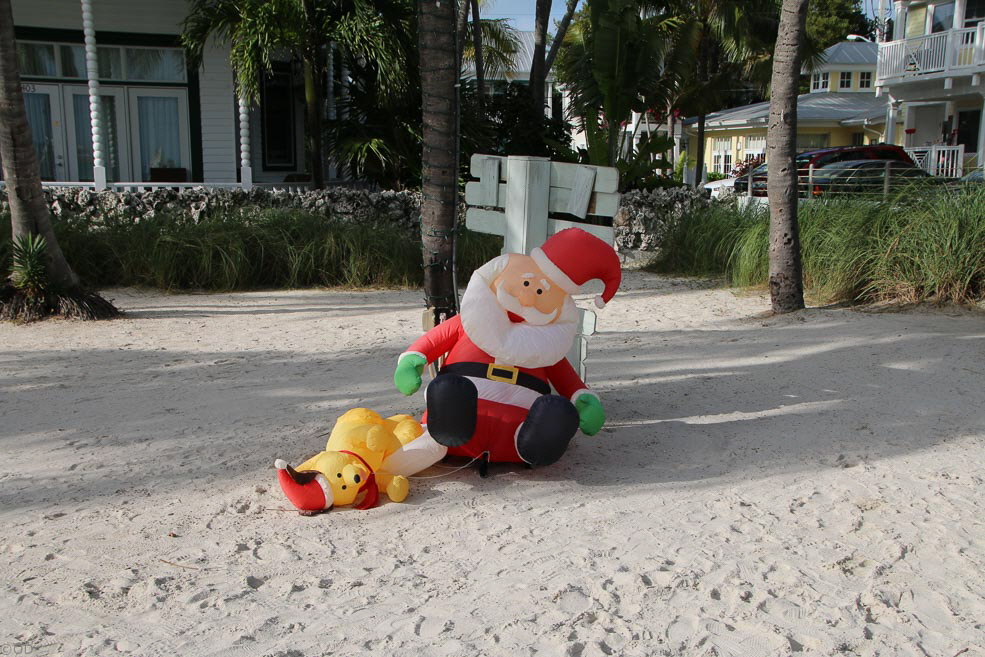 At some point it was time to head back. We enjoyed the afternoon sun to sit at Mallory Square and watch it fill up for the evening's sunset party, while Birgit was trying some conch fritters.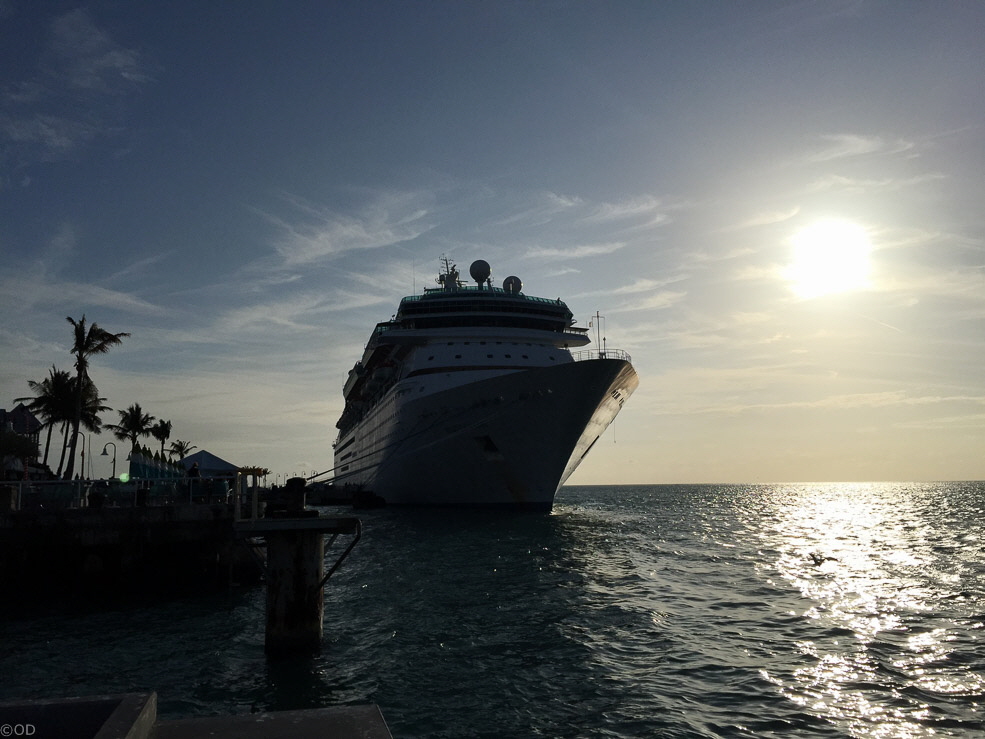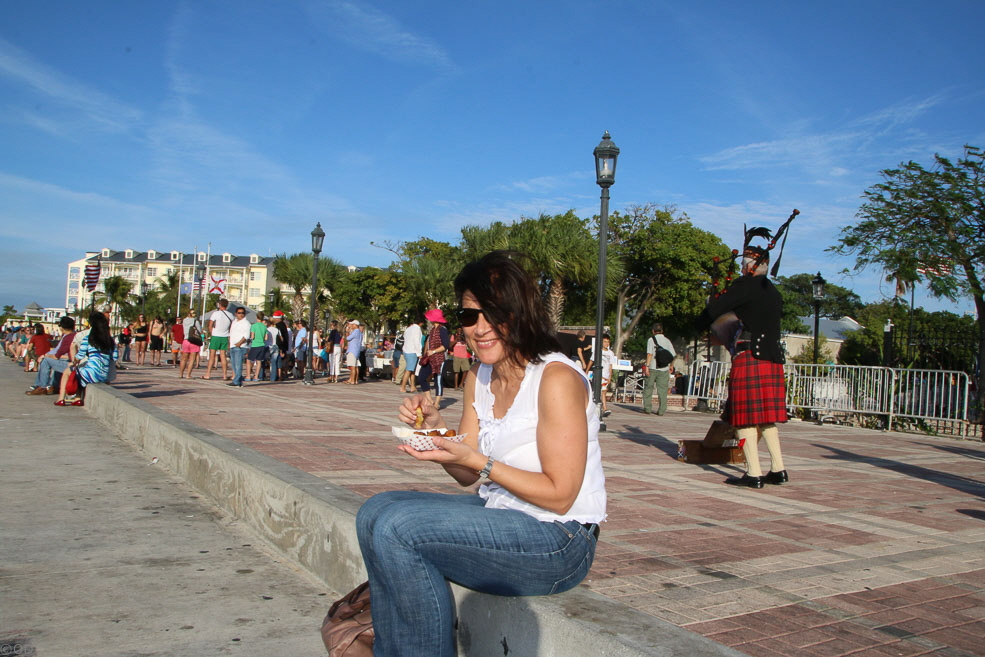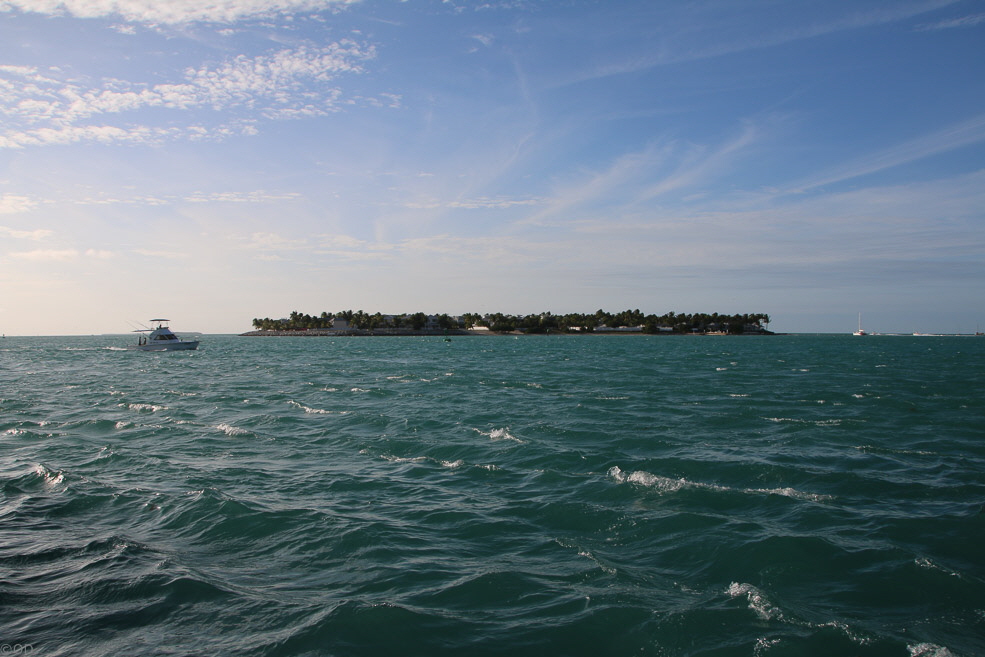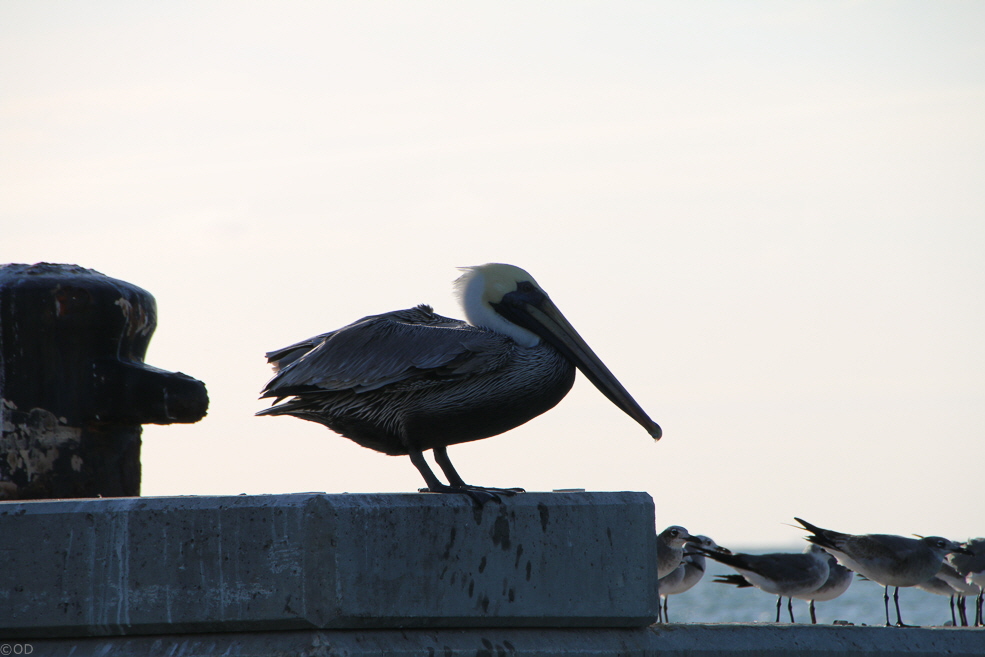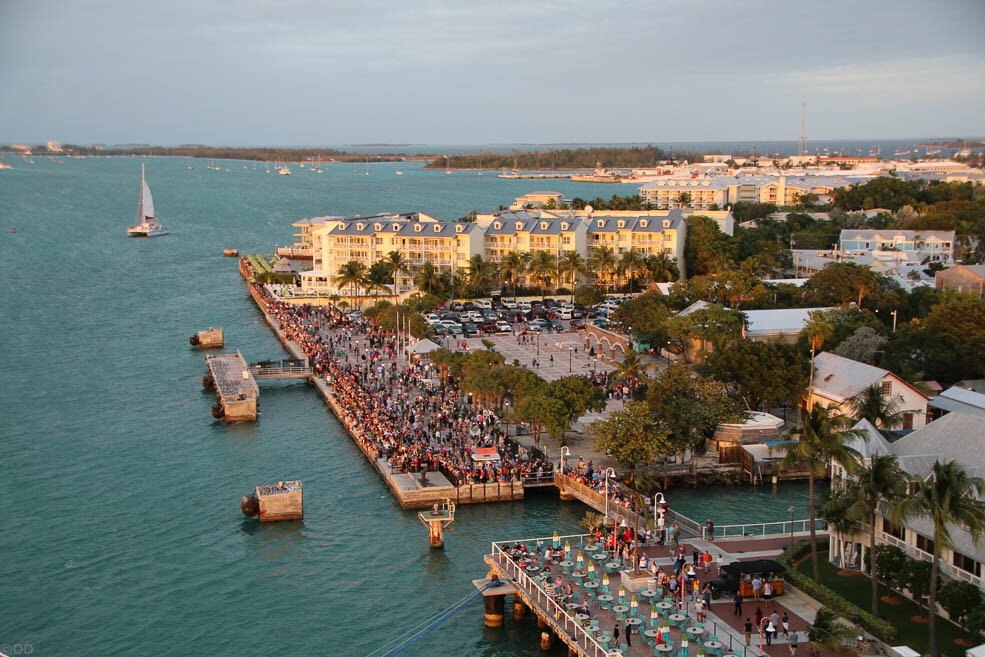 The last night of our cruise ended with a beautiful sunset.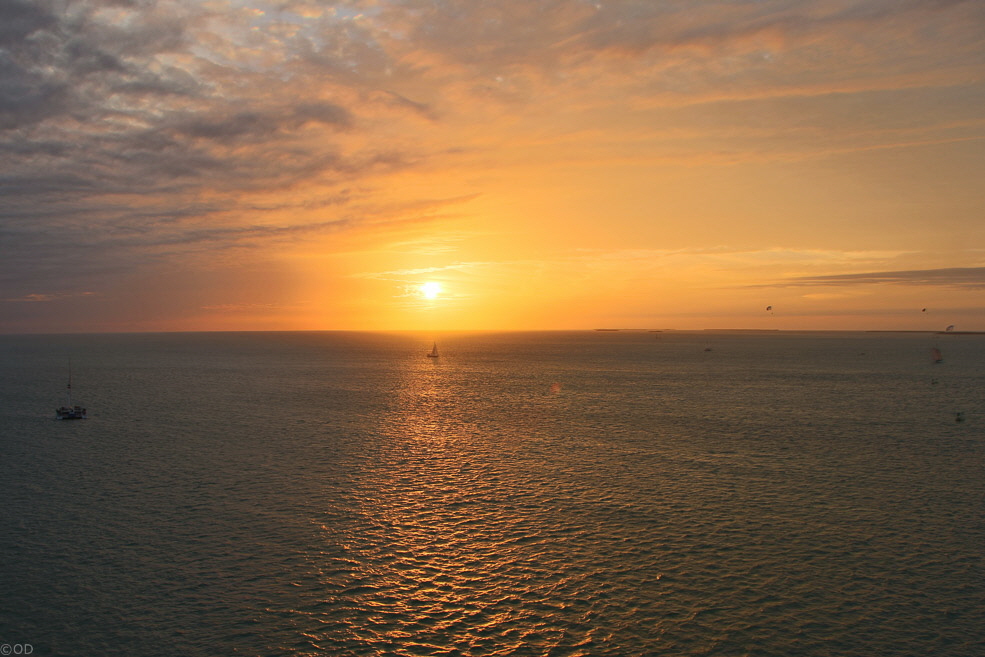 www.travellove.one • www.thecruise.report • www.travelandcruise.net
© 2021 Die Rechte an Texten, Fotos und Videos liegen beim Autor der Webseite. Die Nutzung ist nur nach ausdrücklicher Freigabe erlaubt.