Florida and Bahamas on the Majesty of the Seas, December 2014 - Part 5
Nassau, Bahamas

Our next port of call was Nassau. We didn't have high expectations of Nassau and just wanted to go ashore and stroll through the streets. We weren't interested in a visit to Atlantis or similar activities – so just a day without plans…

I didn't even have the drive to take my camera, so these photos were all taken with my Iphone.

With us in port that day were the Enchantment, the Carnival Paradise as well as the Norwegian Sky.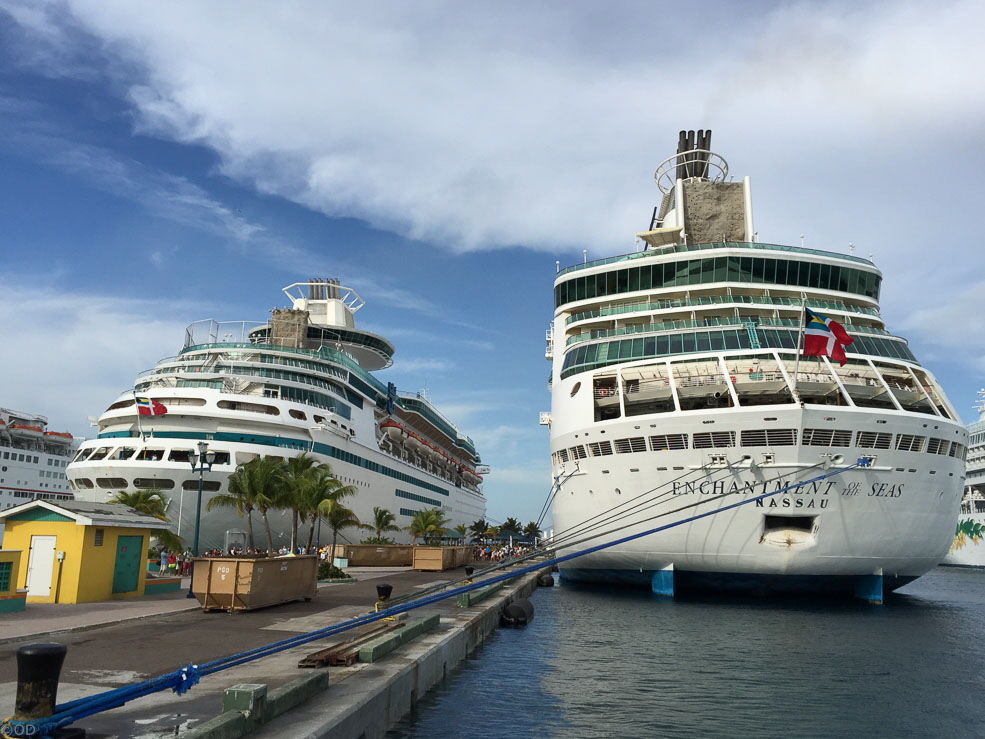 At the port exit we were greeted by Caribbean Christmas sounds… it sounded a bit odd. Jingle Bells with a difference…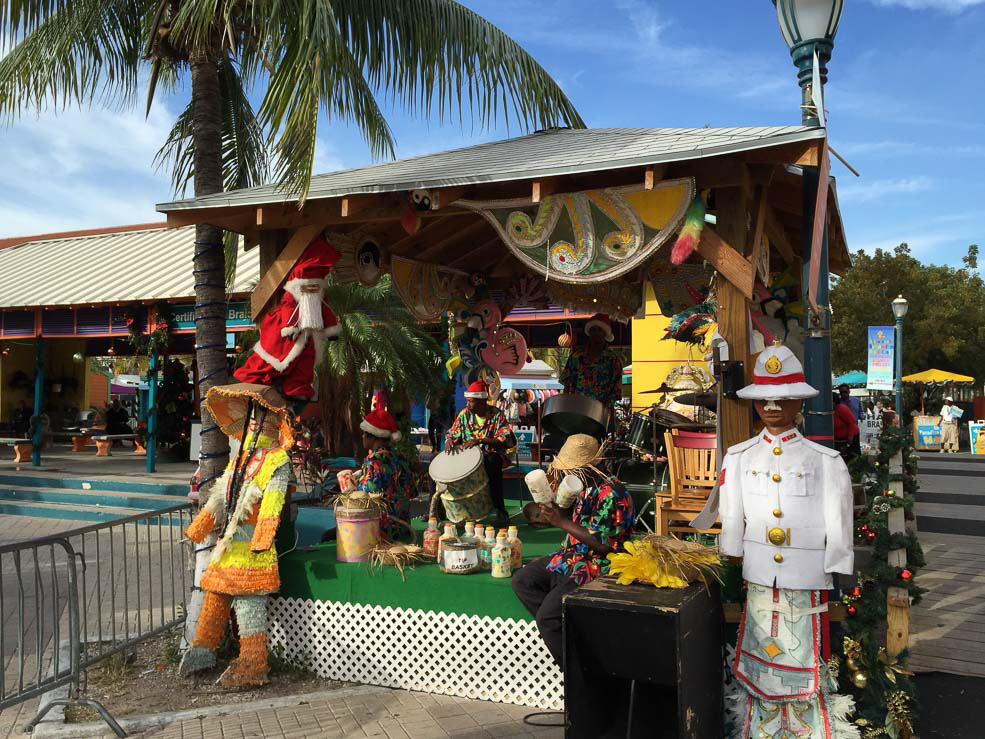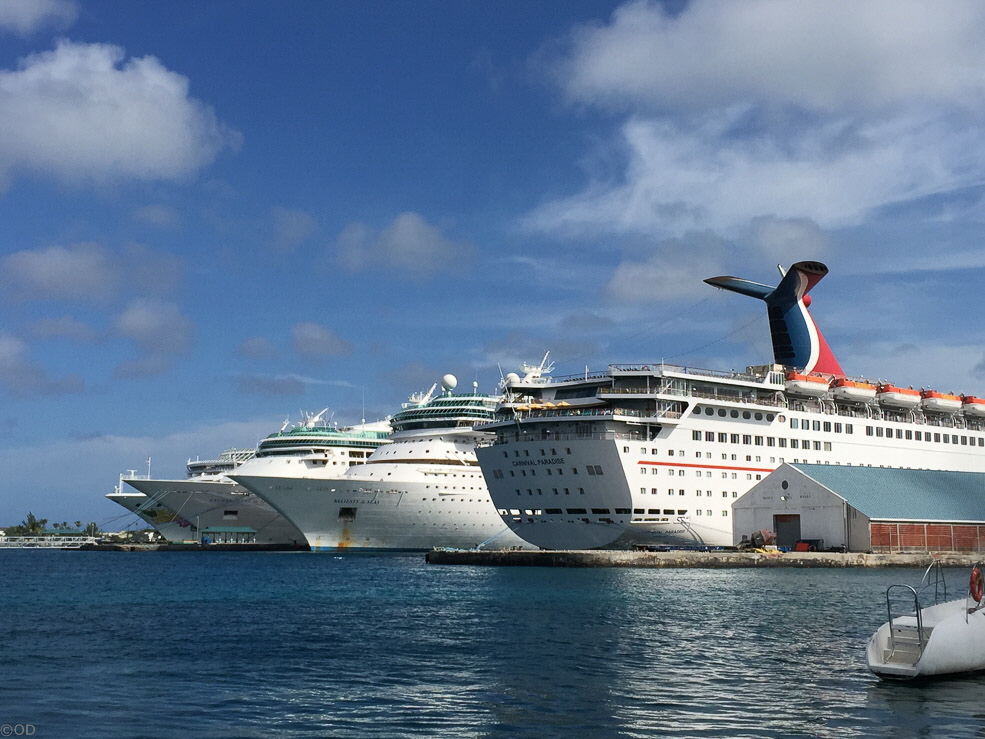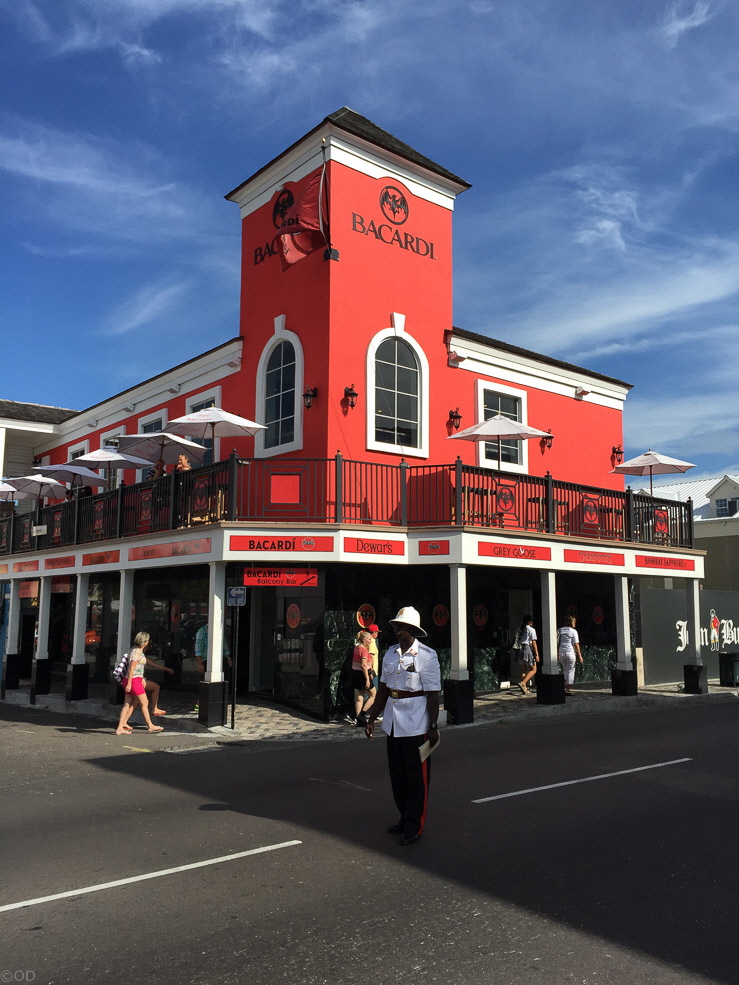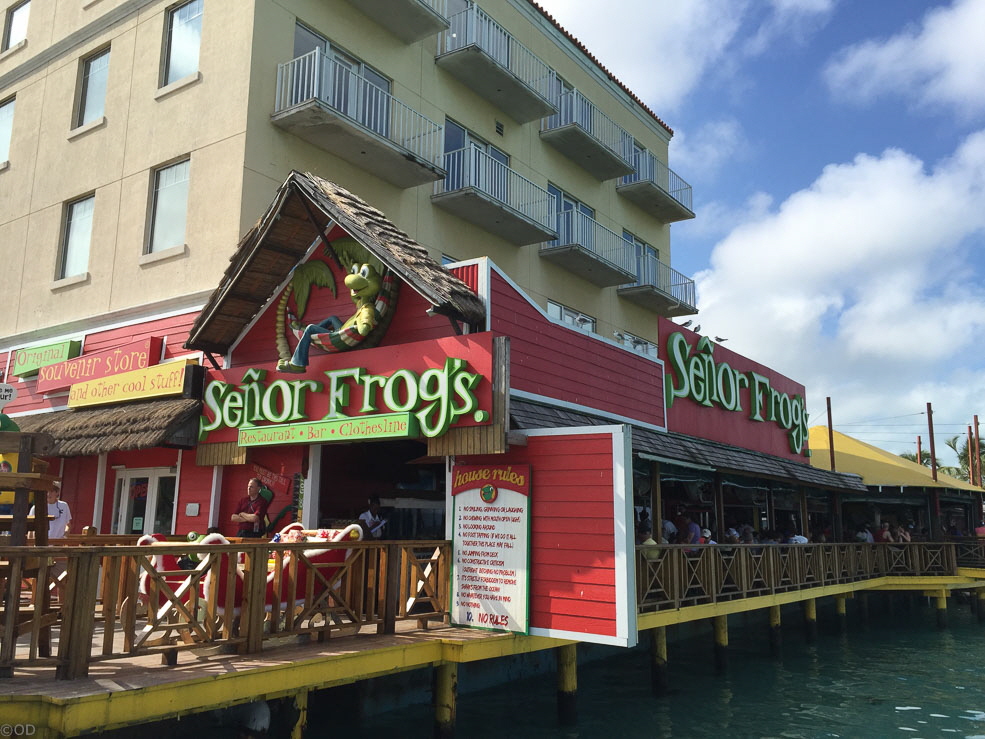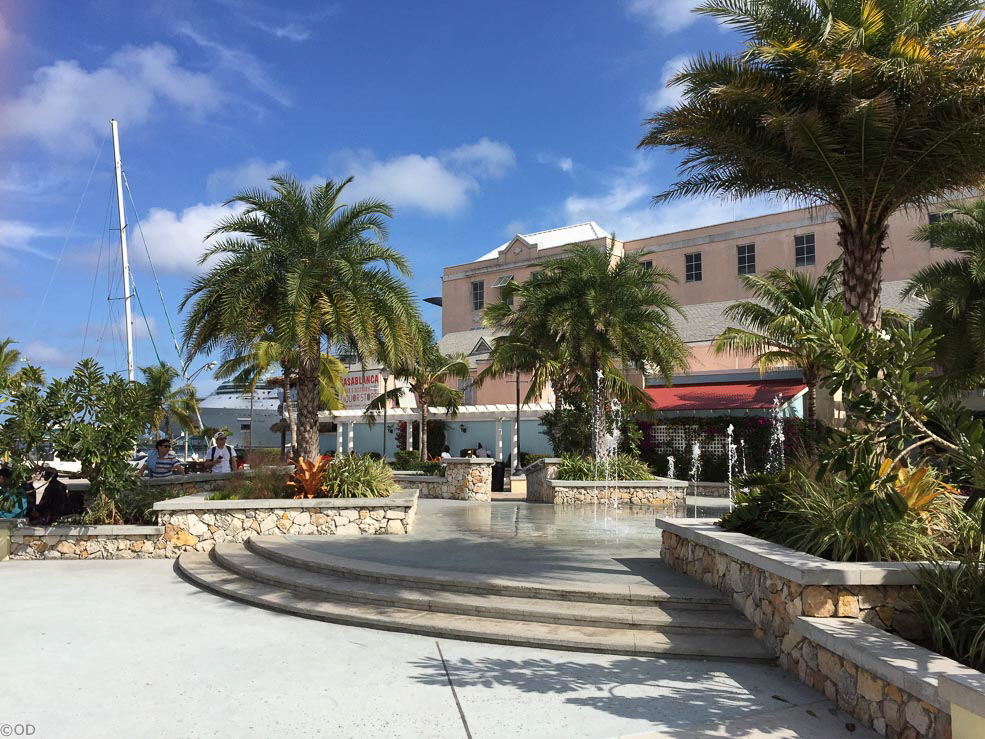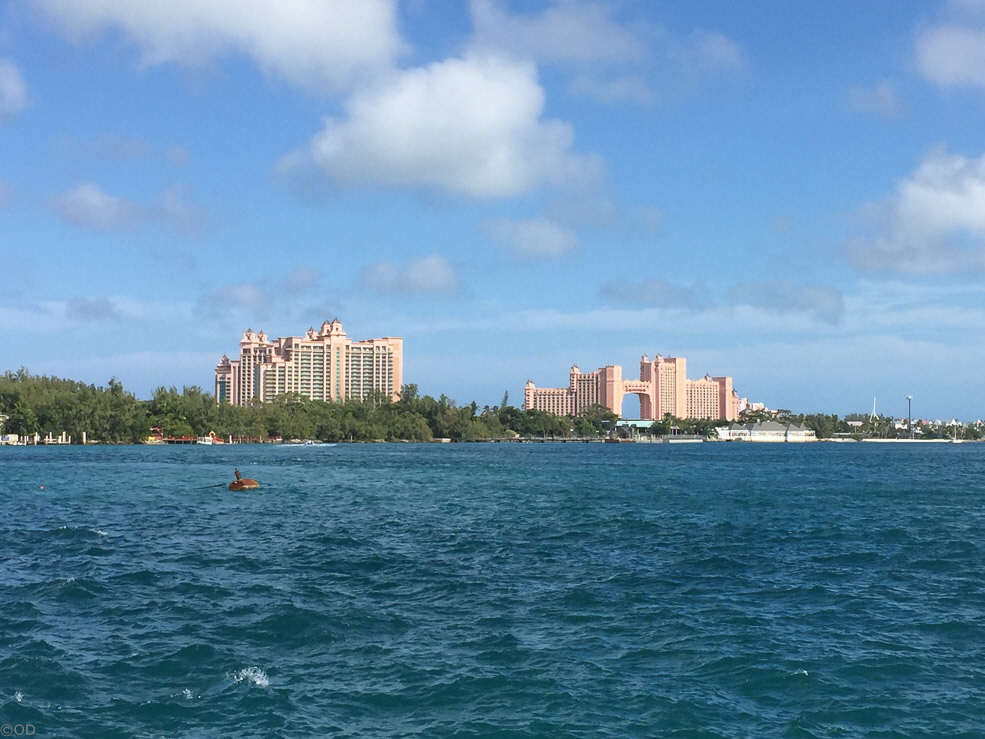 Another band was performing behind the Straw Market and rocked even the little ones …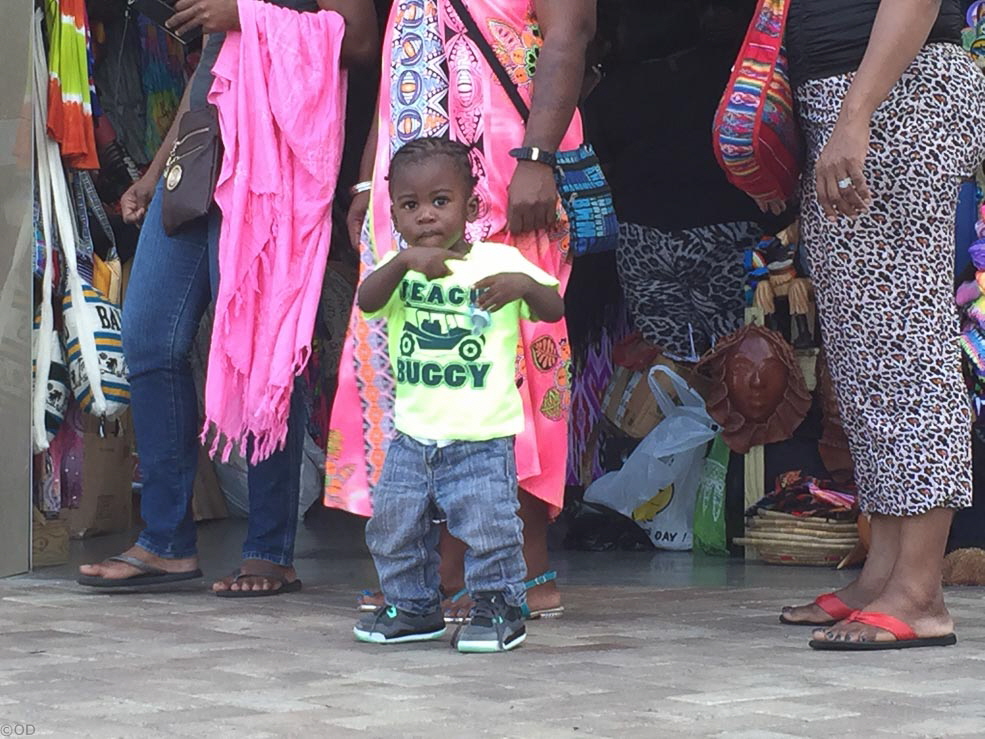 We soon had enough of the countless Duty Free and jewelry shops and returned to the ship. Birgit found herself a place in the sun and I went on a photo tour.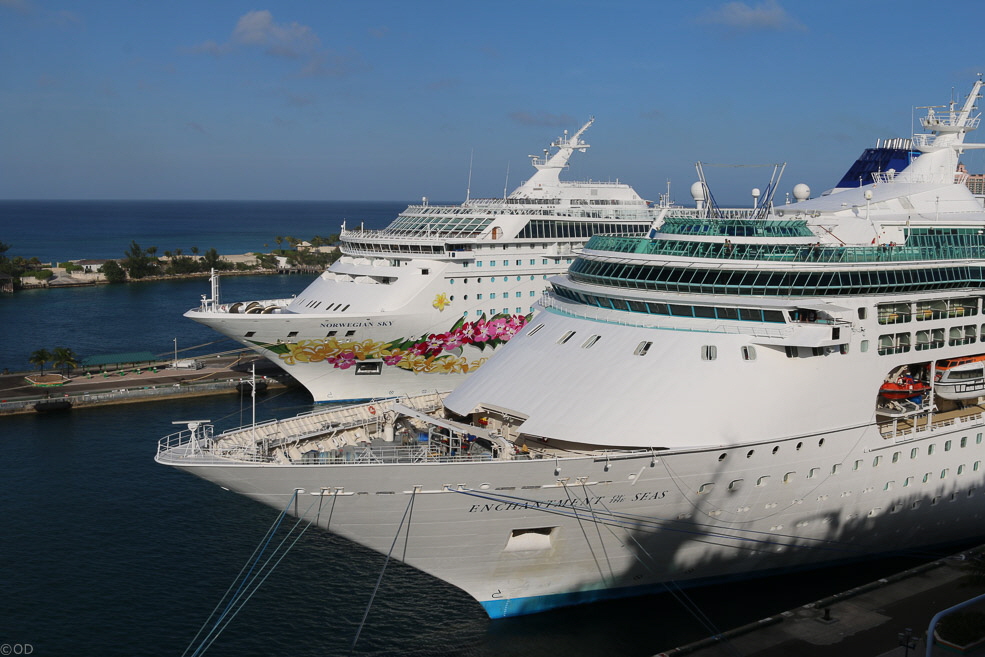 We should have left already. The pilot already stood on the bridge. But the largely female team on the bridge around Captain Karin alternately looked at their watches and the pier. Multiple announcements were made for two passengers to report as a matter of urgency. After more than half an hour we could see our Captain making a cut-off gesture and sounding the horn to say goodbye to the Enchantment.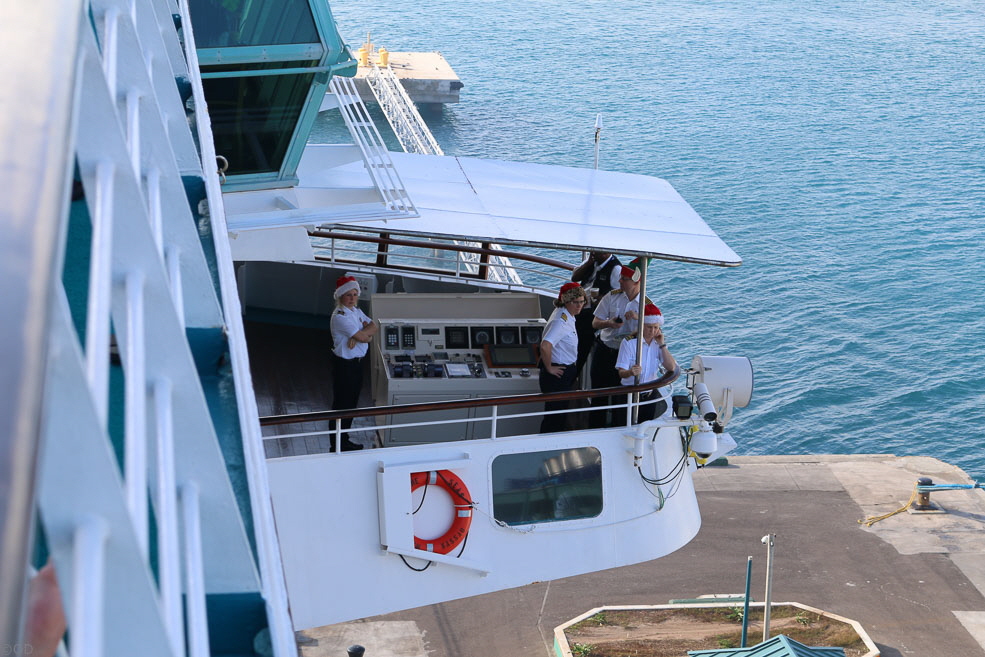 And so we set sail for Key West, leaving Nassau and the delayed passengers behind.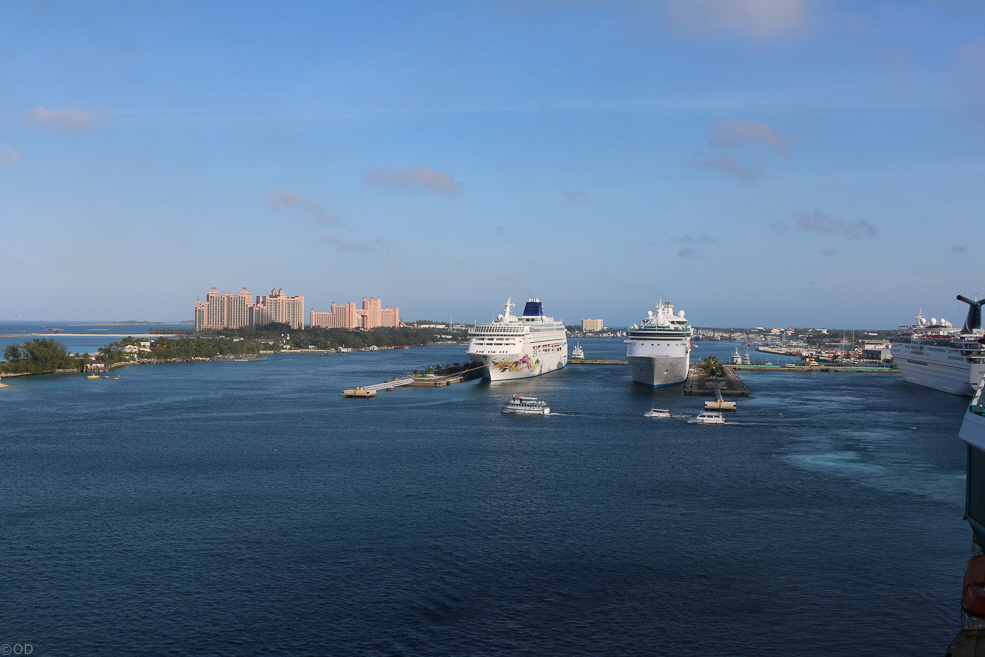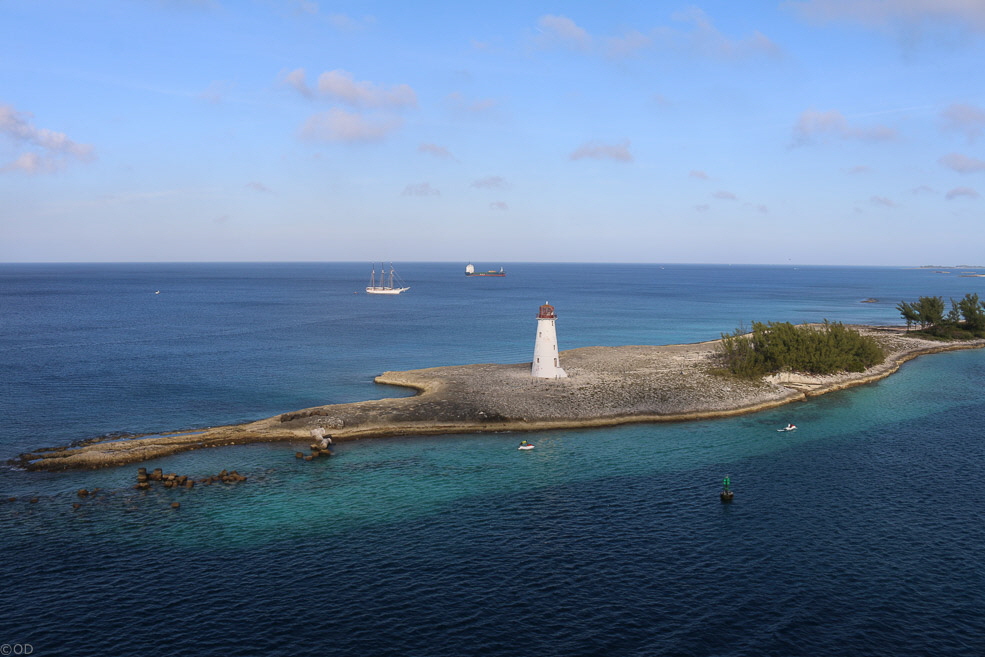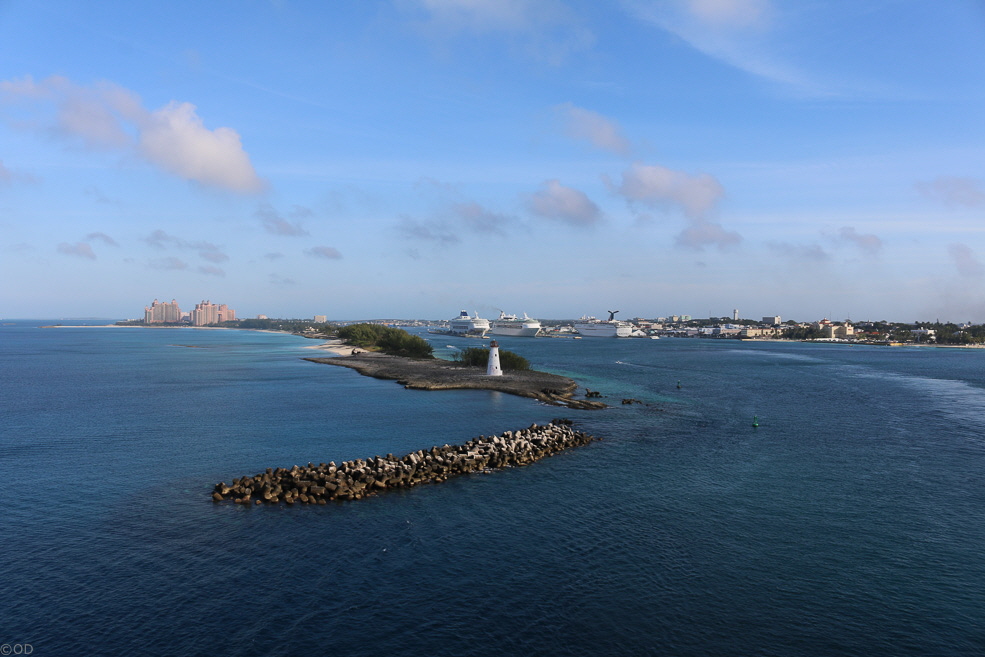 I used the rest of the afternoon to take photos of the ship…
Despite her age, the old Majesty is still in good condition and makes a neat impression. However, the layout and design is rather the style of the old days, of course.

I don't want this to come across too negatively. But especially after our last cruise in the "Modern Luxury" of the Celebrity Silhouette, we encountered two completely different styles. I definitely prefer the modern, but I still felt comfortable on the Majesty. Only the Spectrum Lounge and Boleros, the two main meeting points, were too antiquated for our personal taste, which is why we never went there.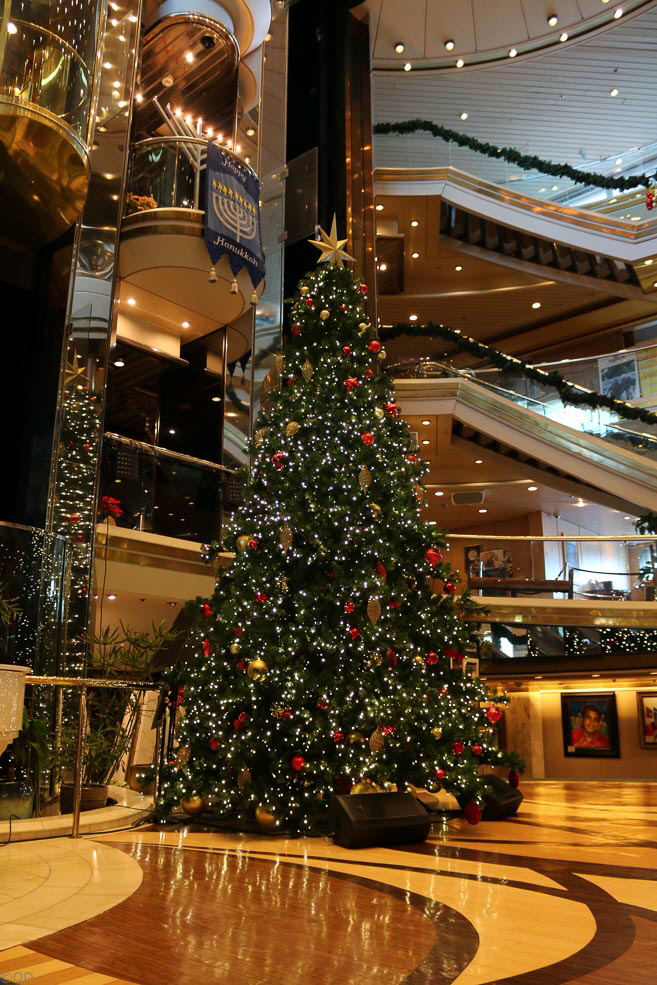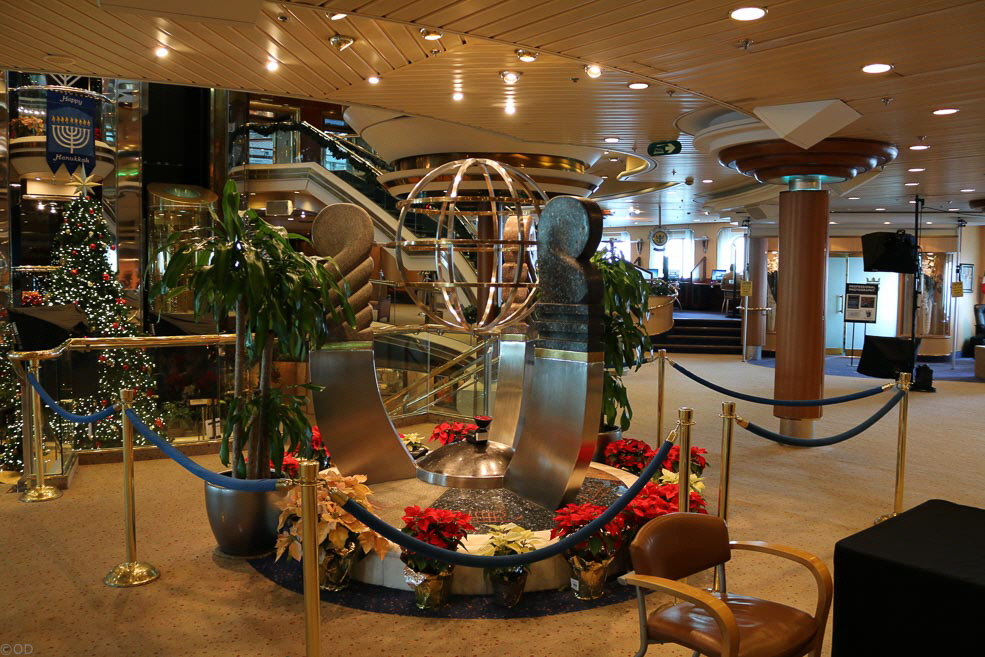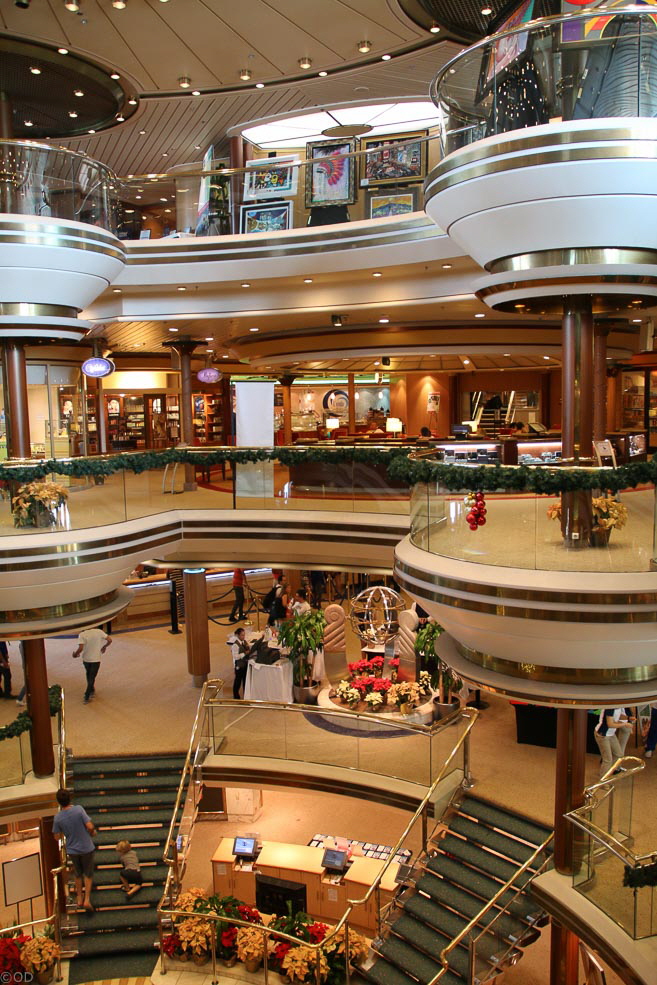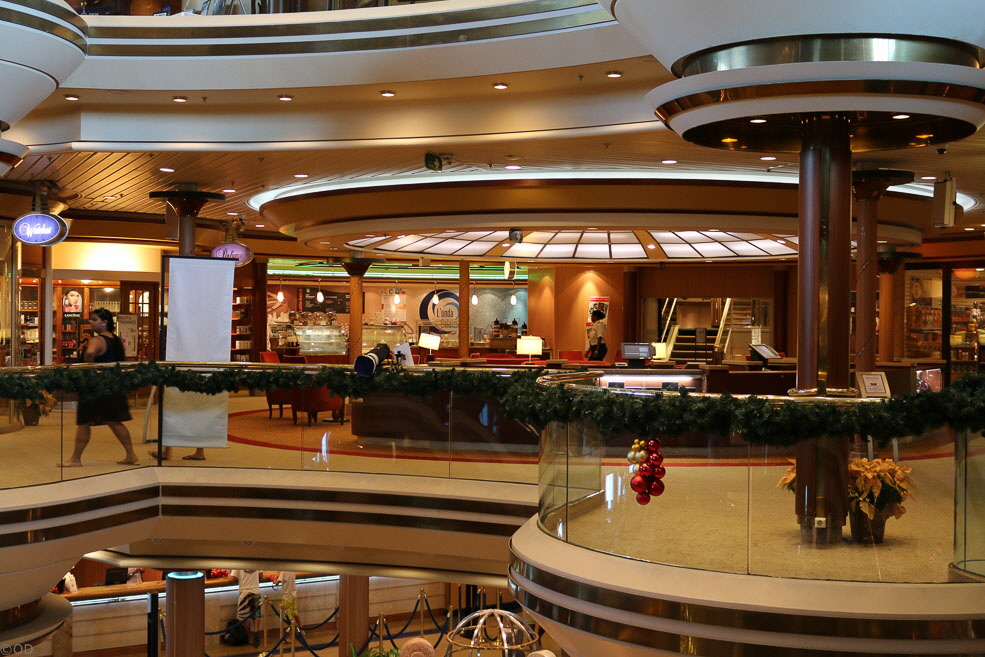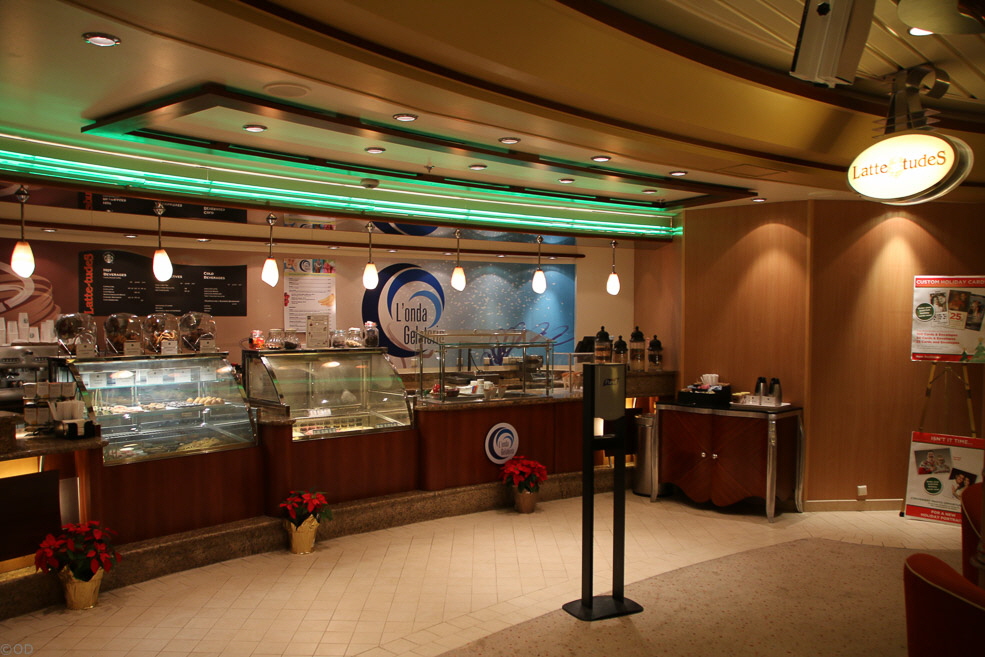 Theater (Chorus Line Lounge):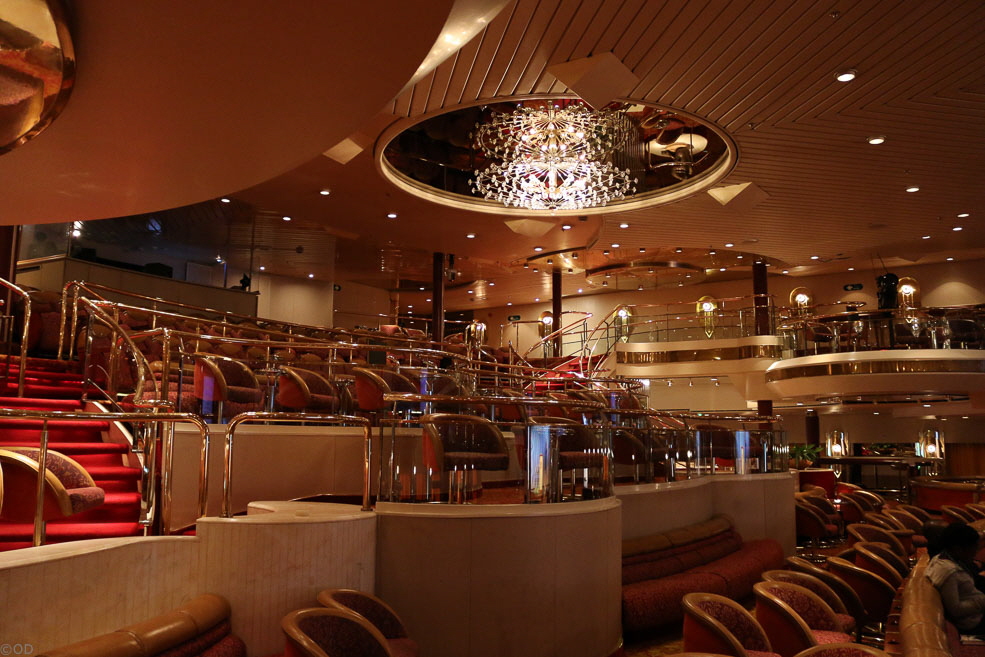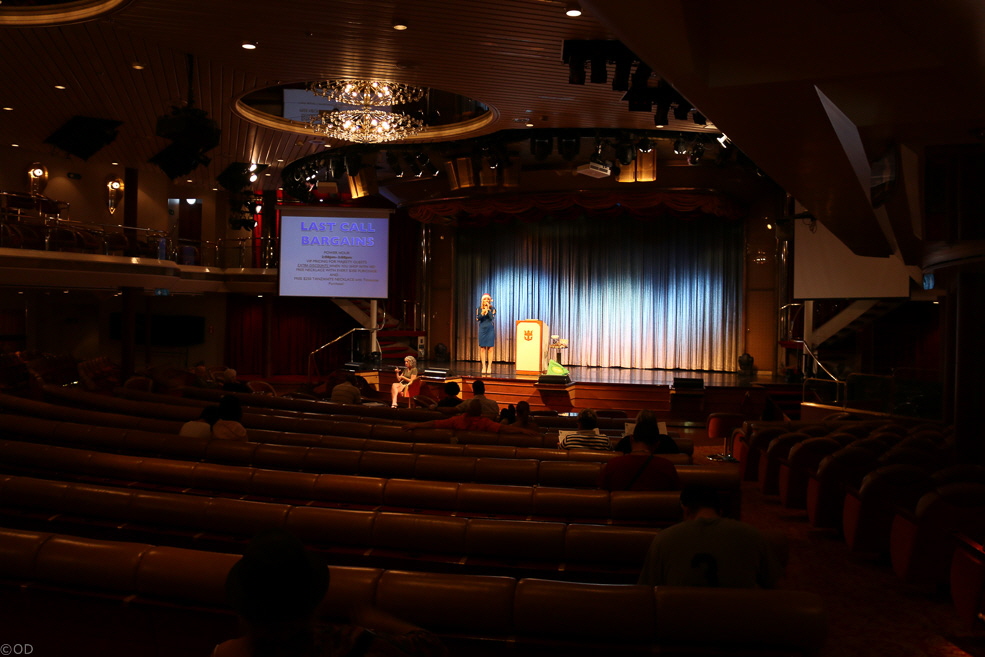 Schooner Bar:
Spectrum Lounge and Boleros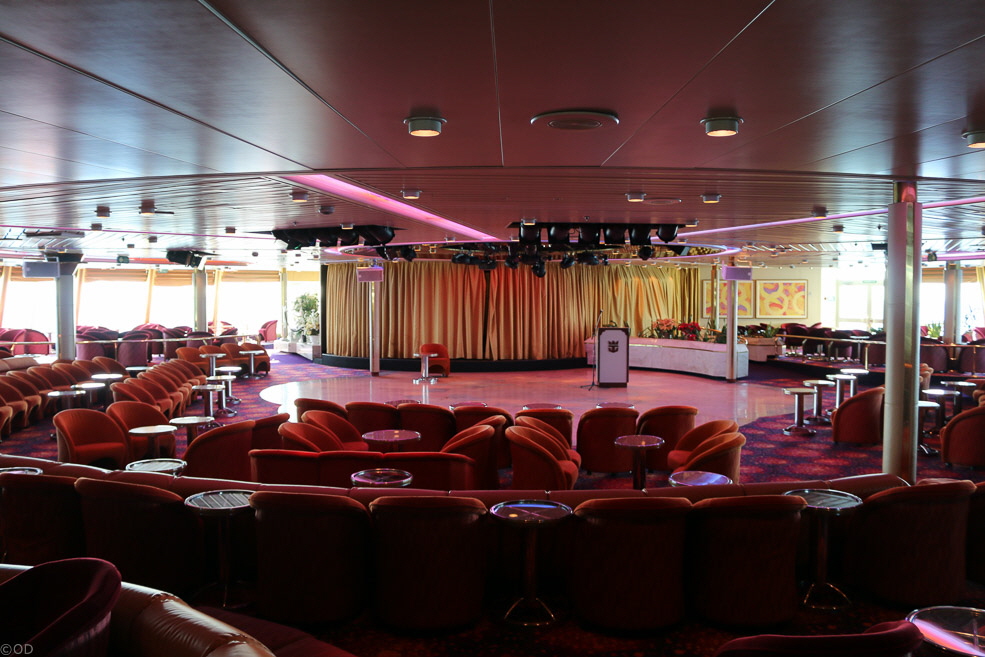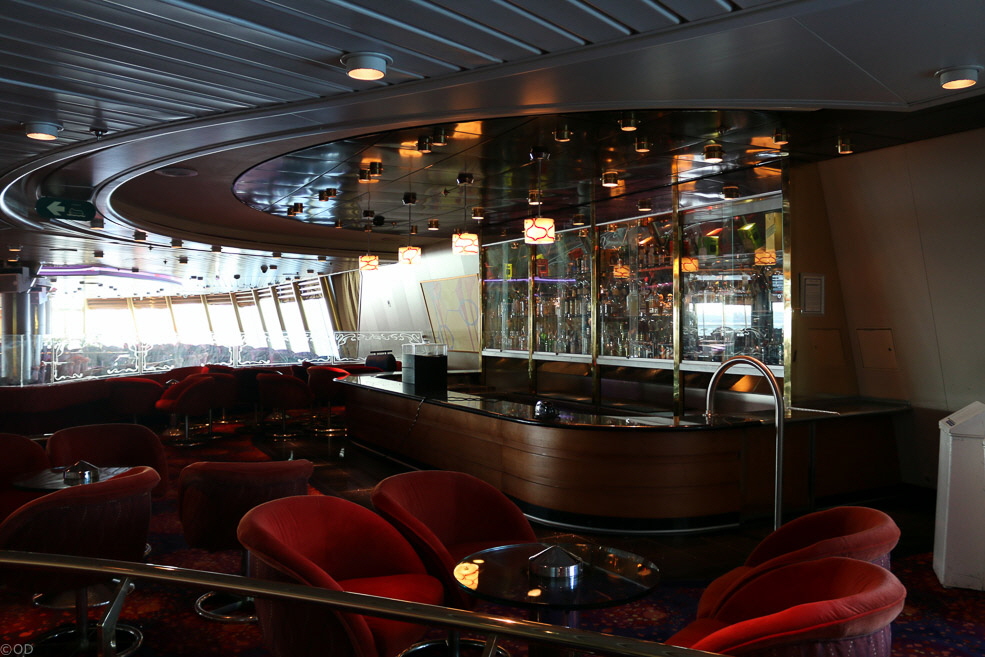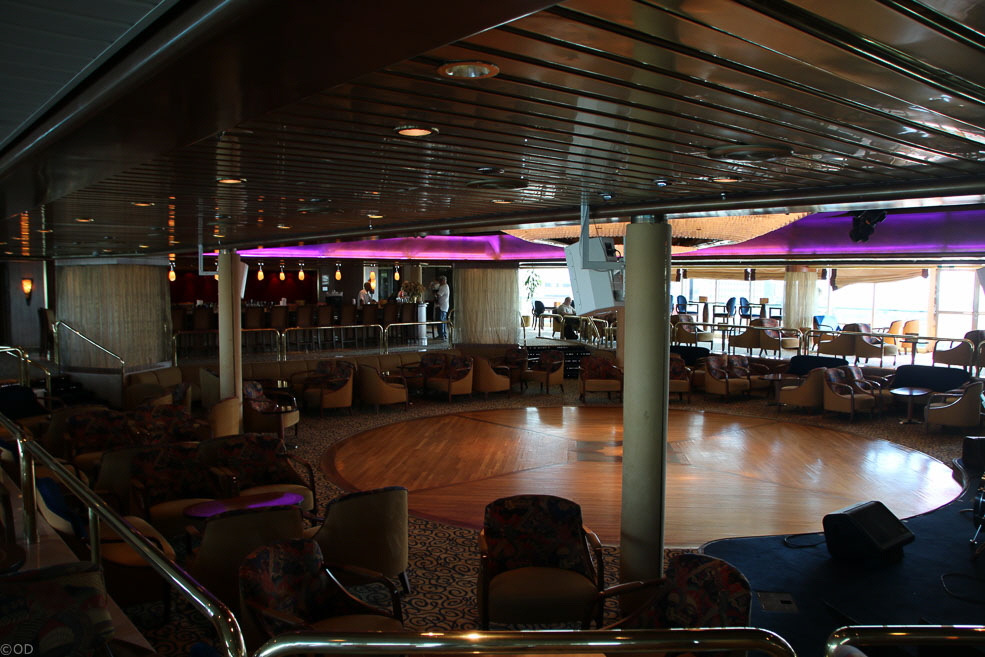 The tour wouldn't be complete without the ship's icon – the Viking Crown Lounge. It was on the Sovereign Class that this bar around the smokestack was introduced at the end of the 90ies and considered a spectacular achievement.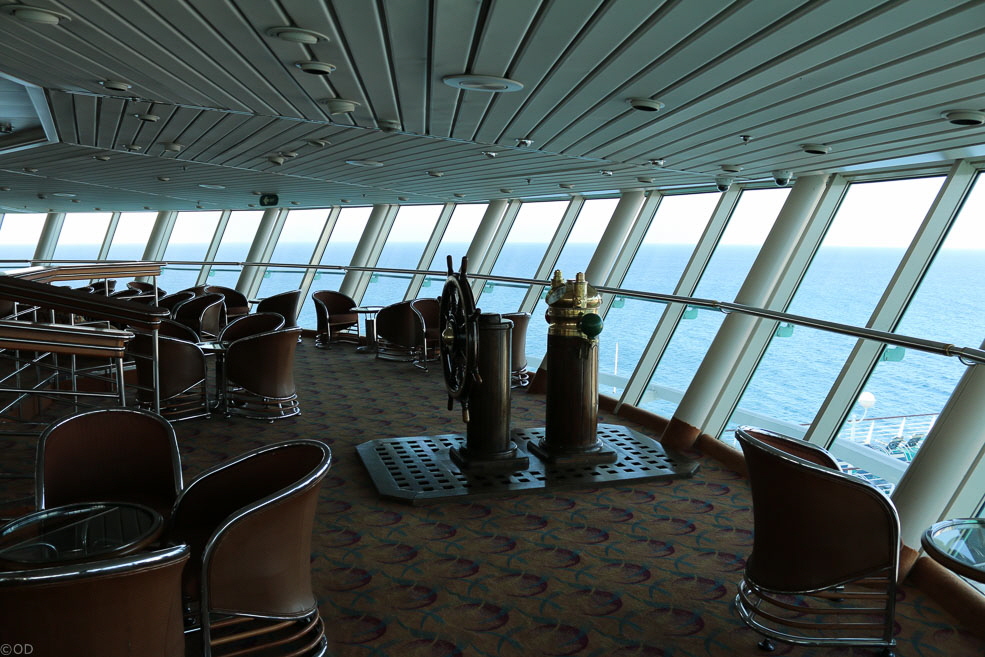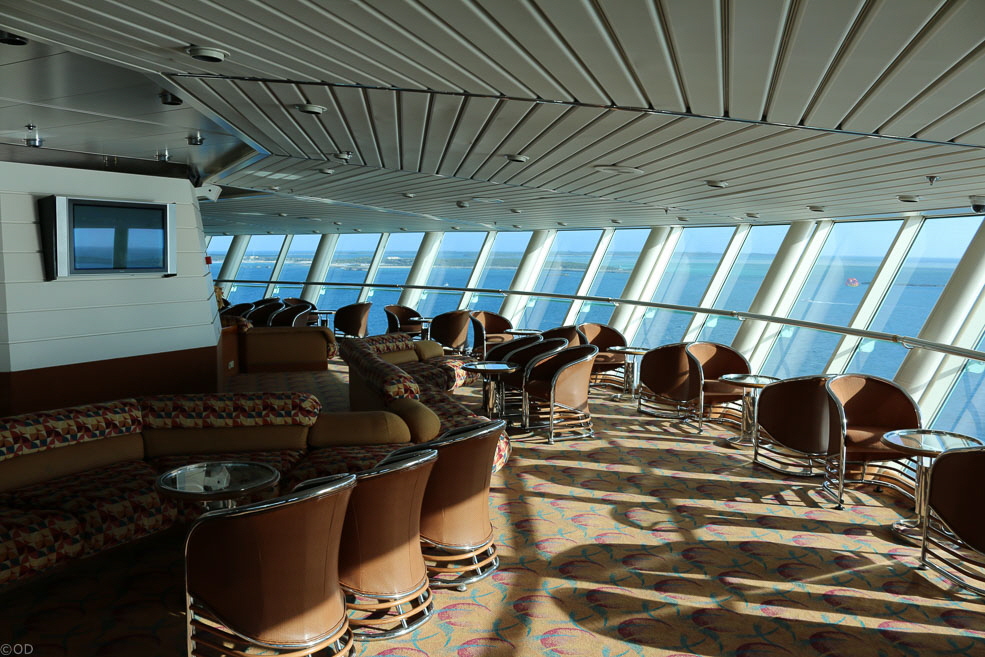 Moving on to the restaurants…

The Windjammer is located at the front (unusual for me) and "split in two". At first you enter this main area where you'll also find Sorrento's Pizza and, on the upper passages, Johnny Rocket's and Compass Deli.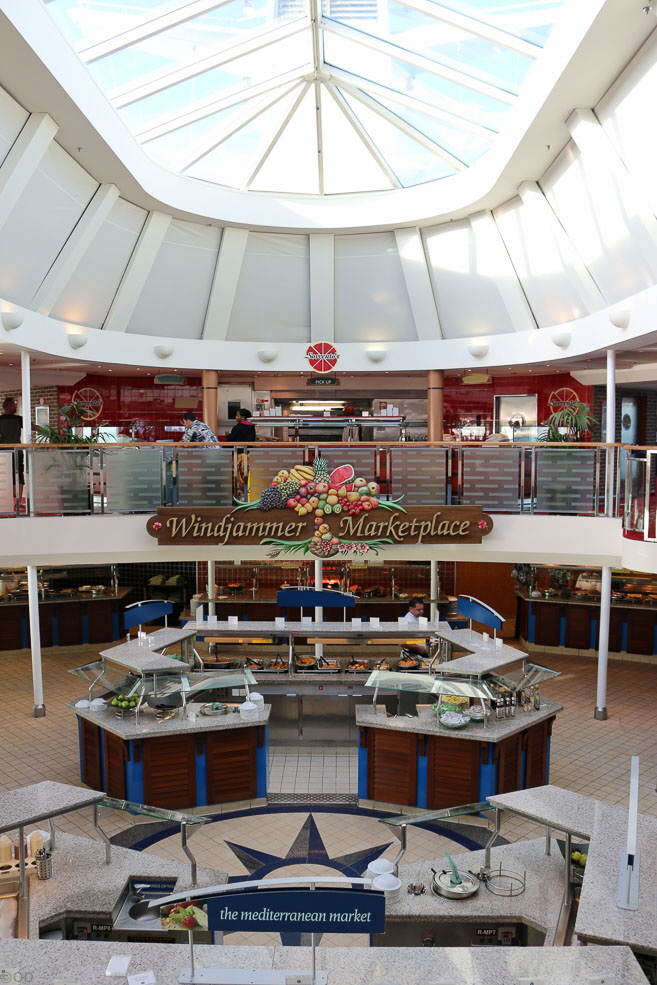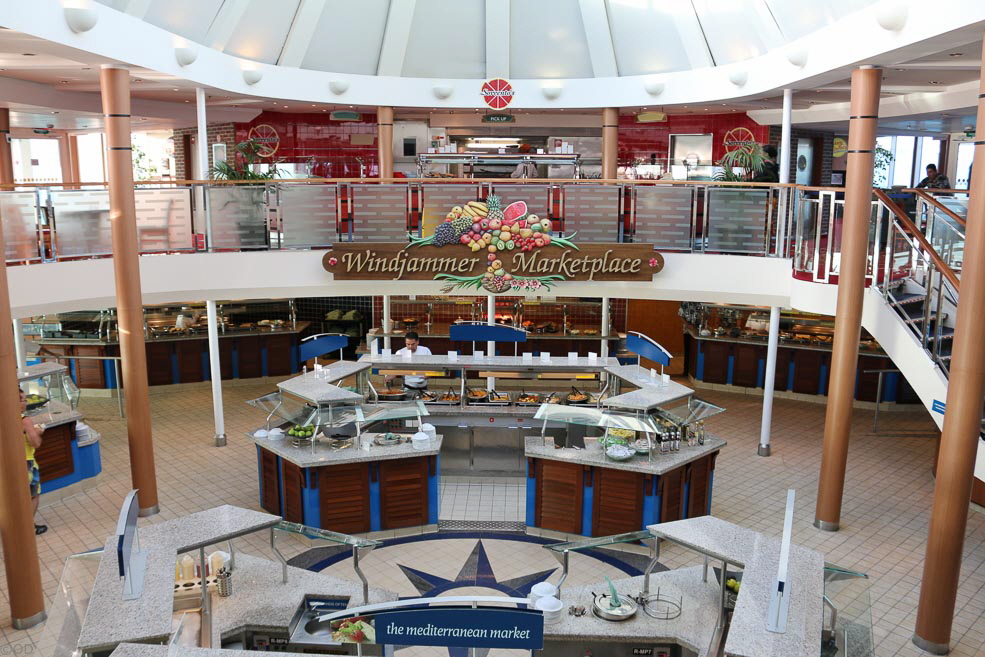 If you walk through the passages to the end, you'll reach a second area of the Windjammer with another buffet.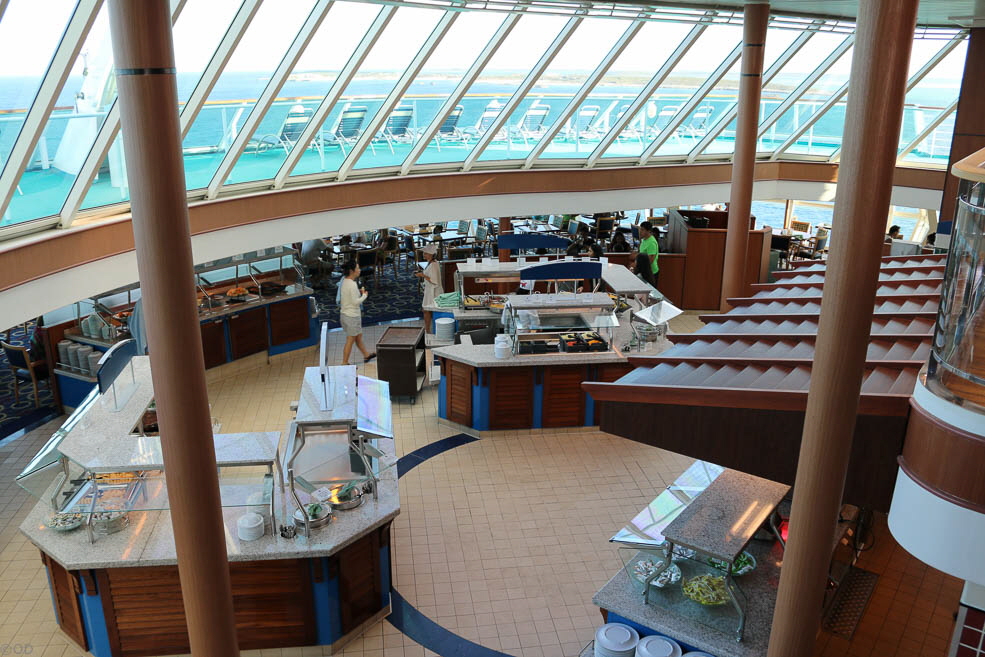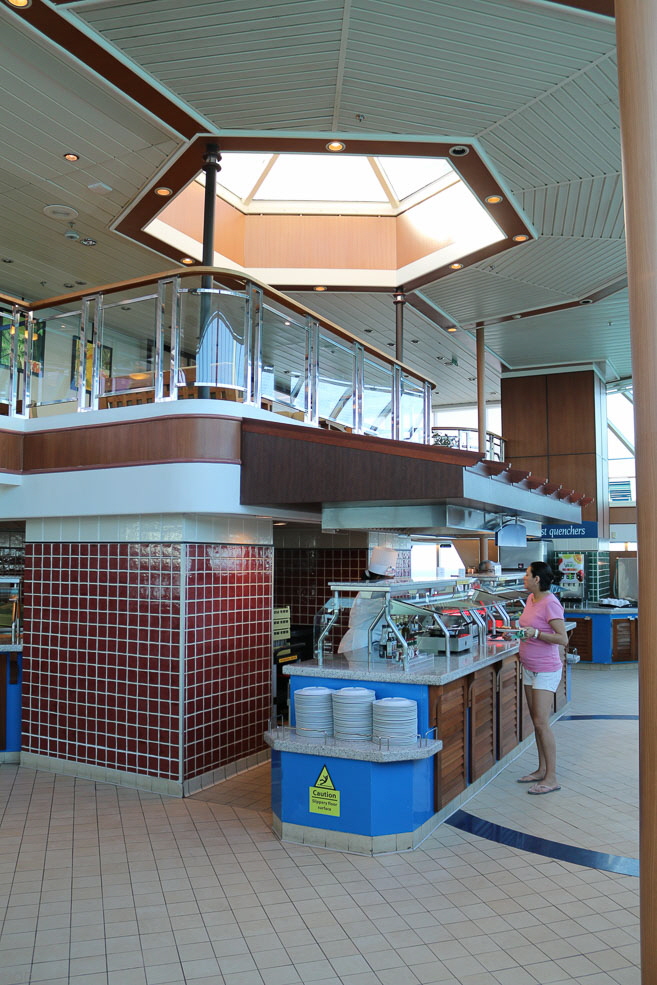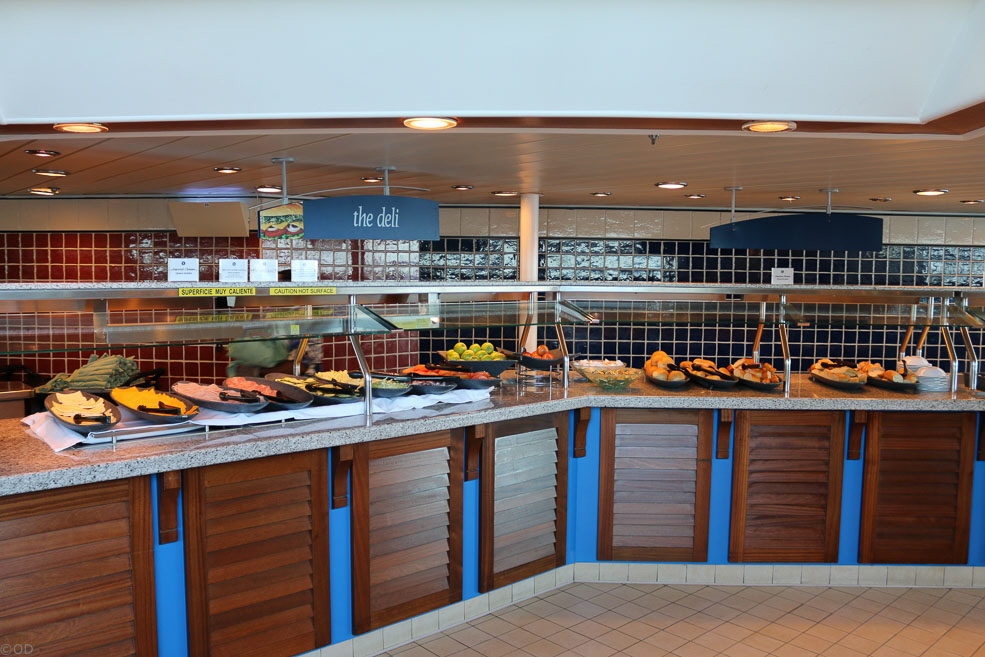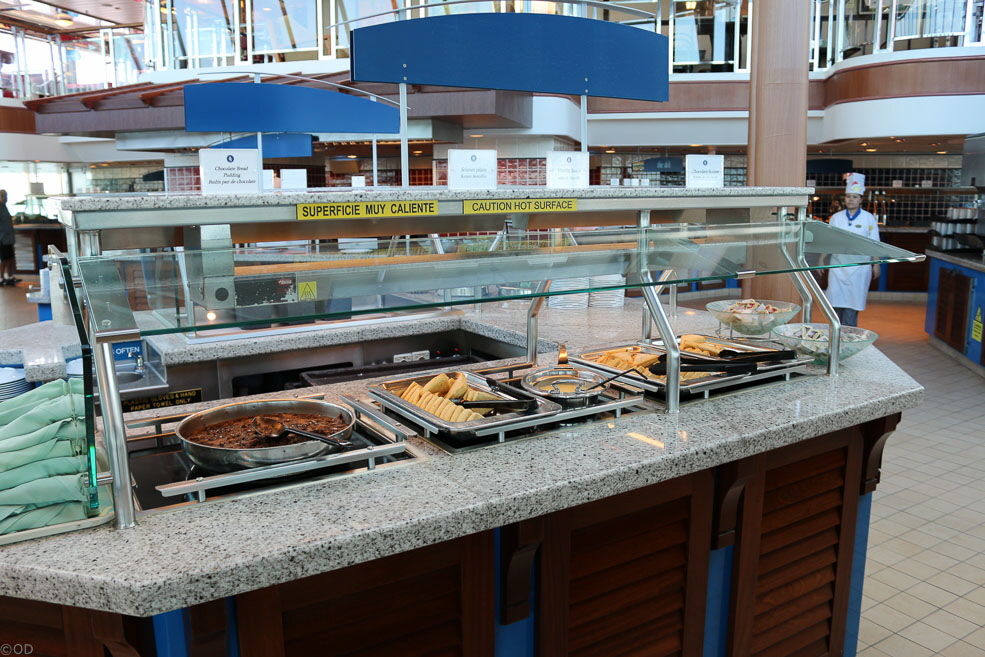 Surely, this is whining at a high level, but we found the selection here far less extensive than what we have experienced on other RCCL and Celebrity ships. It wasn't comparable in taste, either. No, we didn't starve and it wasn't really bad – but in comparison distinctly different.

The main restaurant is located on two completely different levels, i. e. not in one high room with different levels, but in separate rooms on separate decks. Therefore, I should probably rather speak of the main dining rooms.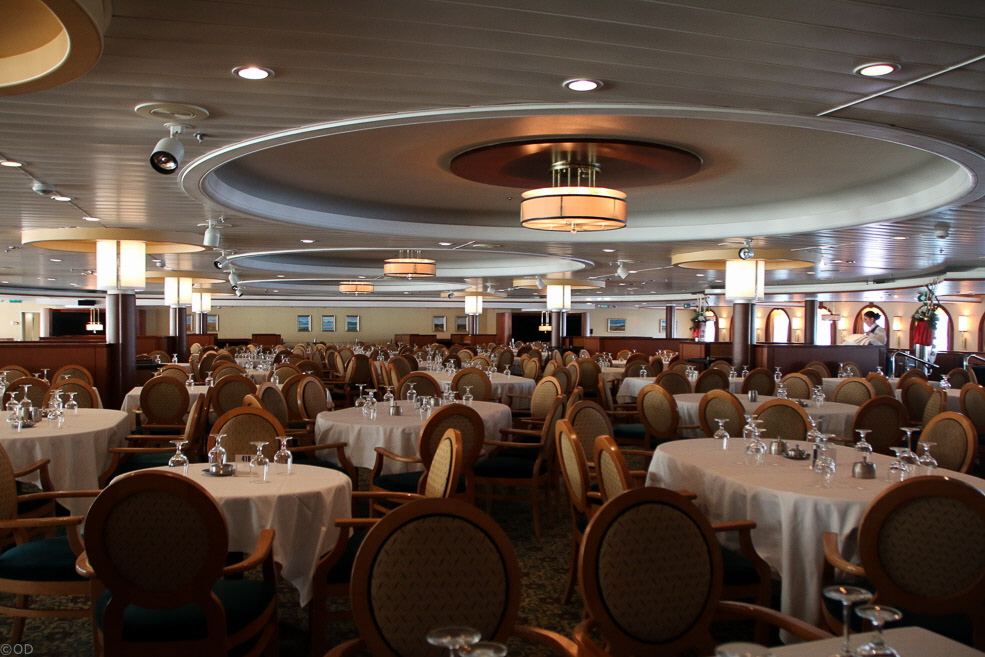 Again, the food was ok – but not more than that. We noticed it, but it didn't keep us from enjoying it. The service was good. What sometimes seemed like a rehearsed routine with the main waiter was made up for by the assistant waiter and his timid friendliness. A funny detail was that the assistant waiter's name was Jesus and his birthday was on Christmas Eve. We noticed this from a joke that was made at the next table. When I discreetly gave him a tip on his birthday, he was actually very moved.

Every evening, a couple from New York (originally from Nassau and Jamaica) set at the table next to us. We always got into nice conversations and often shook our heads at some of the other guests and their choice of outfits in the main dining rooms.

We have never experienced such a dress code, or rather the lack of it, on any of our cruises. Even on Christmas Day (formal night), guests with base caps and shorts were admitted. Not some rare exceptions, but many. A whole group entered in hoodies – the hood pulled over their base caps on their heads. It felt like a gang meeting. It had nothing to do with formal night or Christmas. Even at a regular night this kind of outfit wouldn't have been appropriate. Please don't get me wrong, I don't want to play fashion police here, and we also took it with humor. But if for Christmas in a ship's main dining room I feel like at a Burger King on a bad day, I don't find it a worthwhile experience. Luckily, we know that it can also be different.

After dinner on Christmas Eve they had a parade of the crew's flags in the Centrum, i. e. each nation was presented and they played typical music for each nation.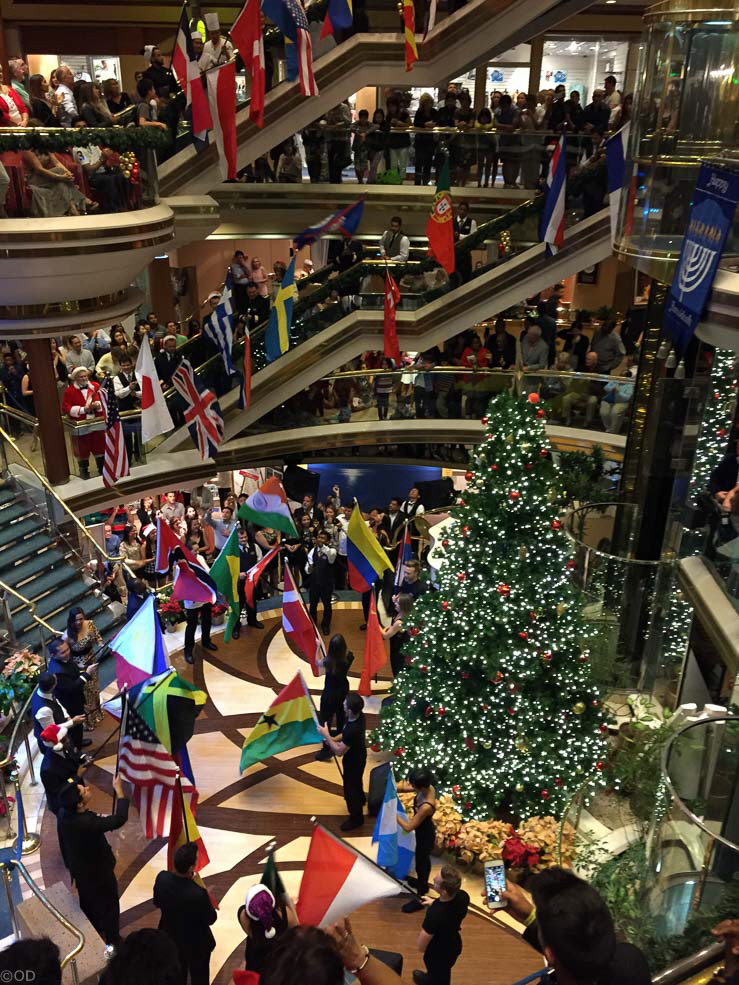 Later that evening in the Centrum, Captain Karin read a Christmas good-night story to the children.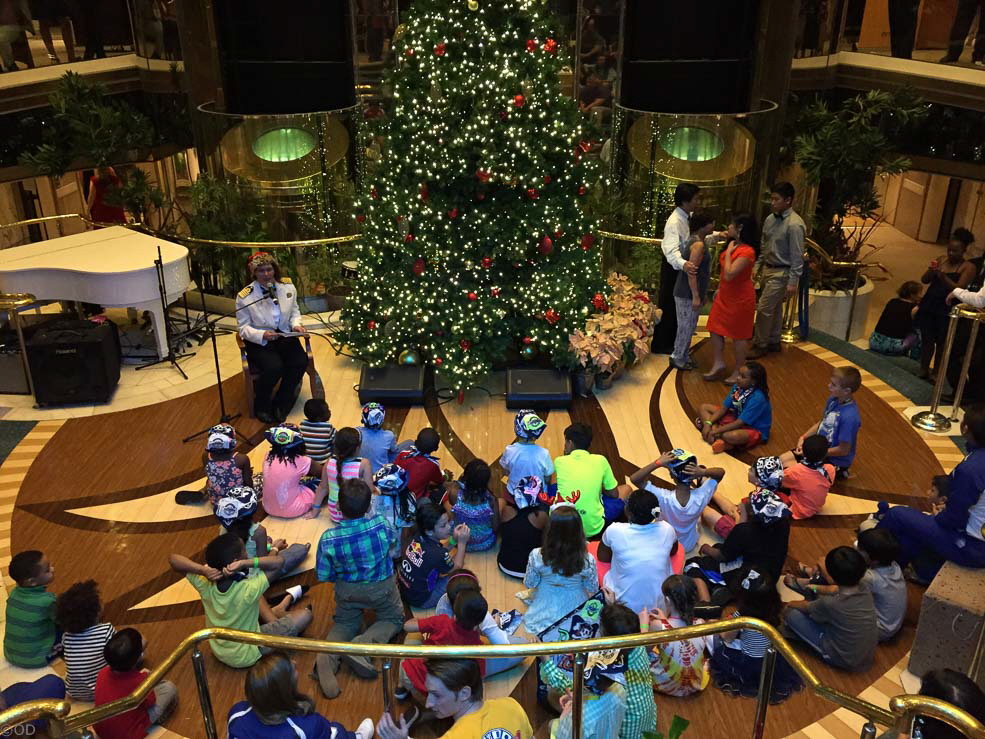 The story also worked for us, and we went to bed quite early.
www.travellove.one • www.thecruise.report • www.travelandcruise.net
© 2021 Die Rechte an Texten, Fotos und Videos liegen beim Autor der Webseite. Die Nutzung ist nur nach ausdrücklicher Freigabe erlaubt.