Florida and Bahamas on the Majesty of the Seas, December 2014 - Part 9
Happy New Year

The next day already marked the end of the year. Until the evening we lingered around by the pool and the beach. Then we met up with Doug and Luis again and drove to Fleming's Steakhouse in Coral Gables, quite an elegant restaurant, where the daughter of Doug's cousin worked that night. So we spent New Year's Eve with Doug and Luis and the family of Doug's cousin.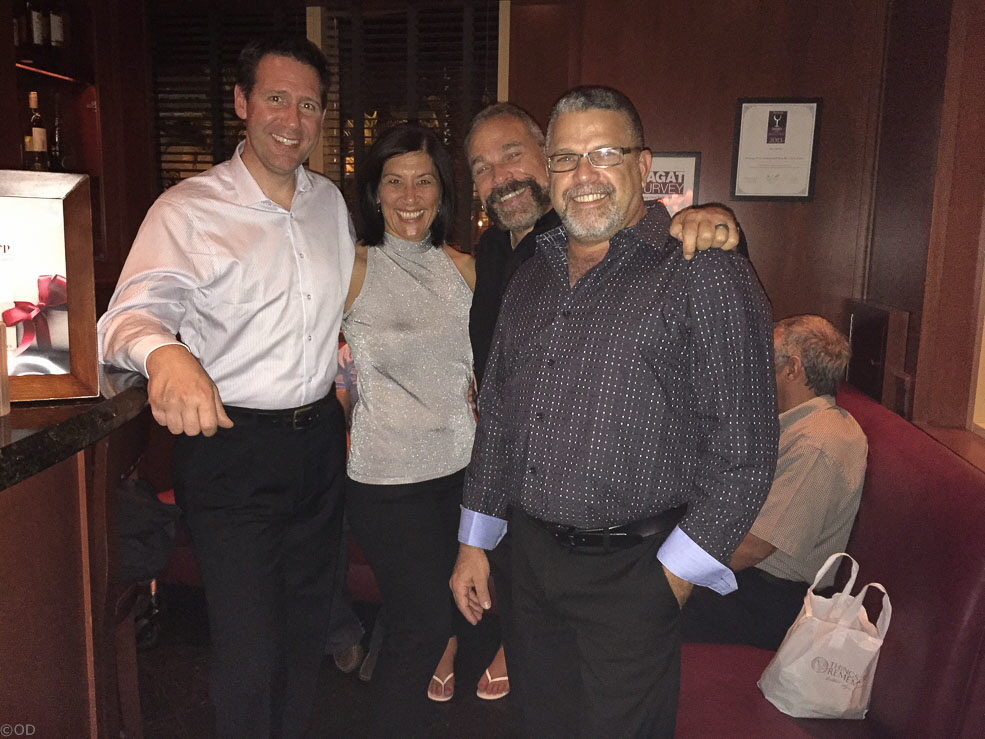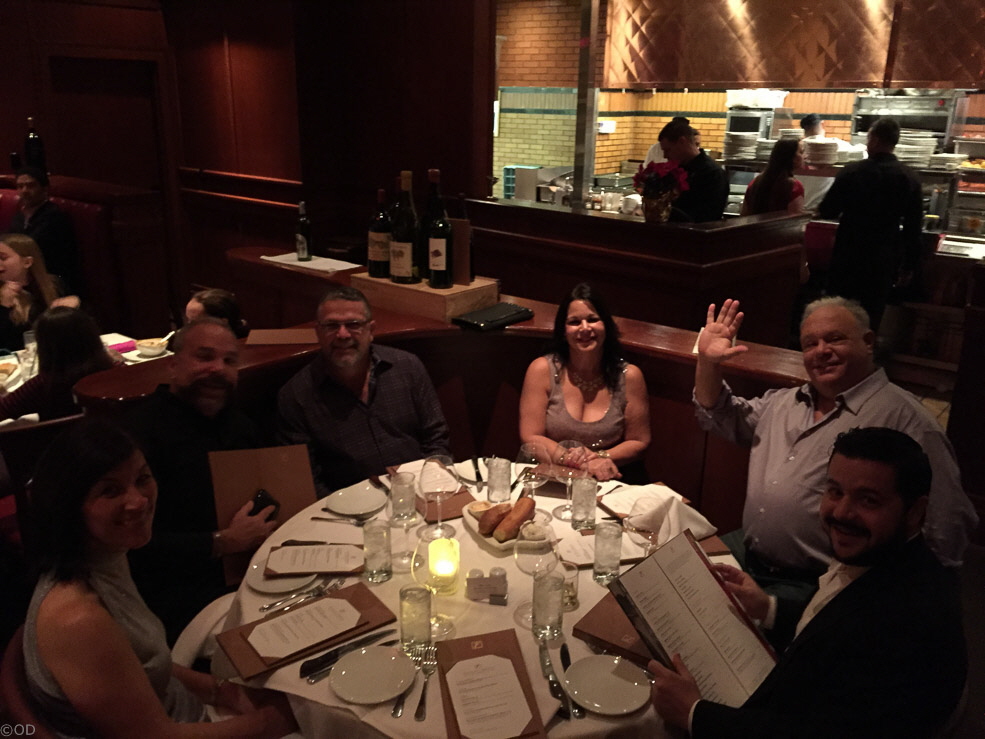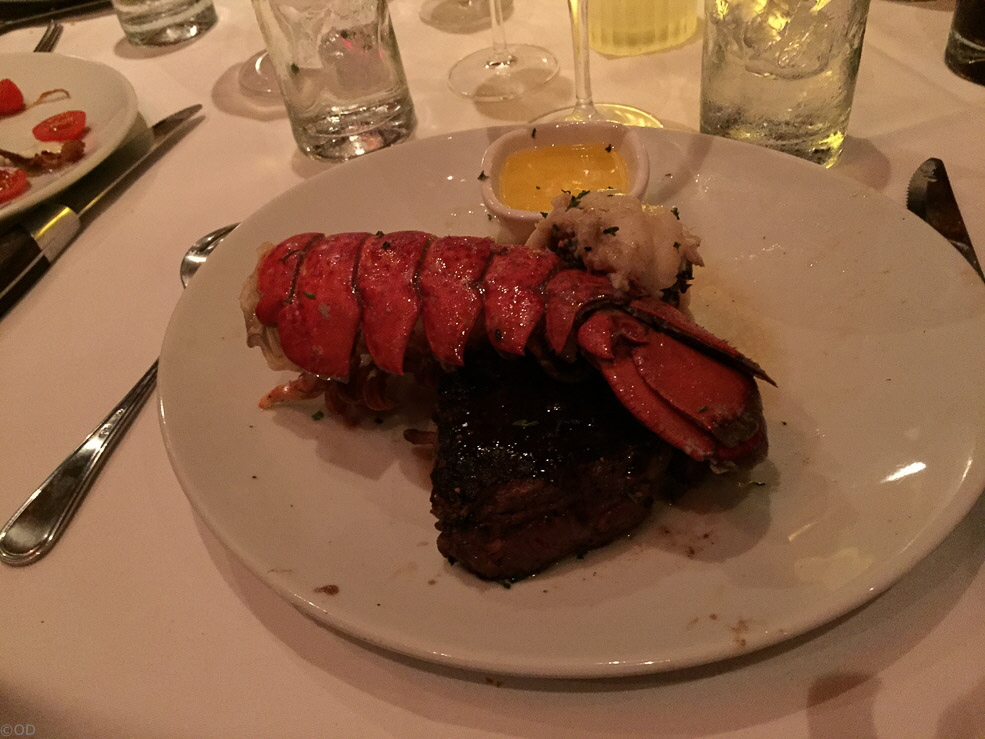 It was a beautiful evening, and we were grateful for the warm and friendly welcome the family extended to us.



New Year´s Day

On New Year's Day we went to Aventura Mall, which is just 5 minutes away from us. Some must have got carried away with their purchases – look at the bags of this family...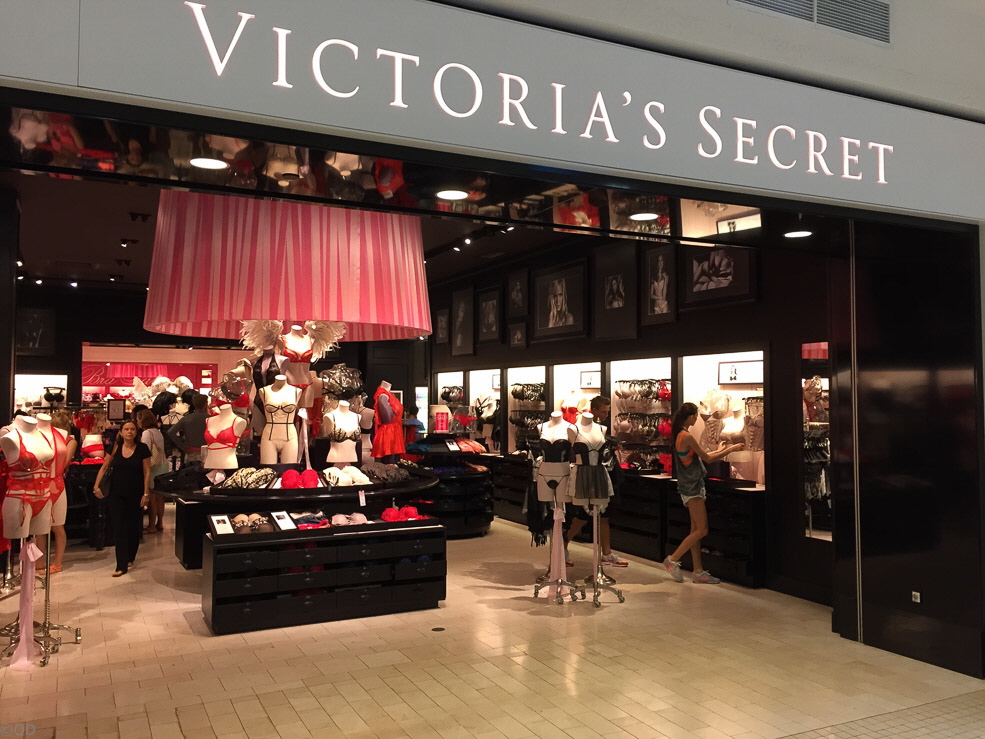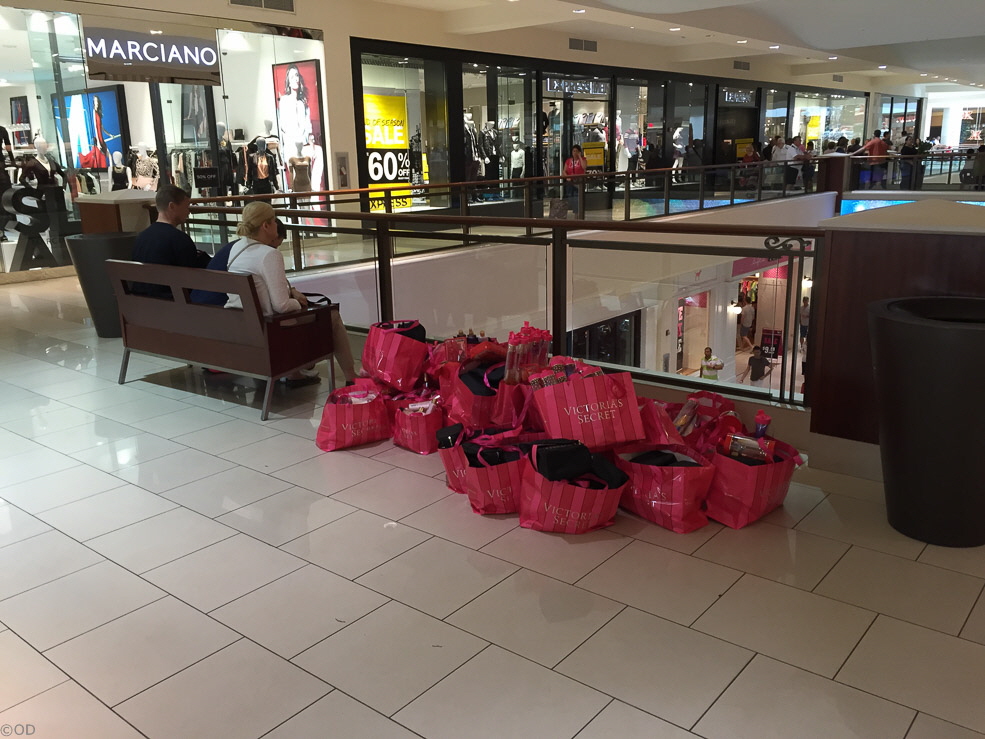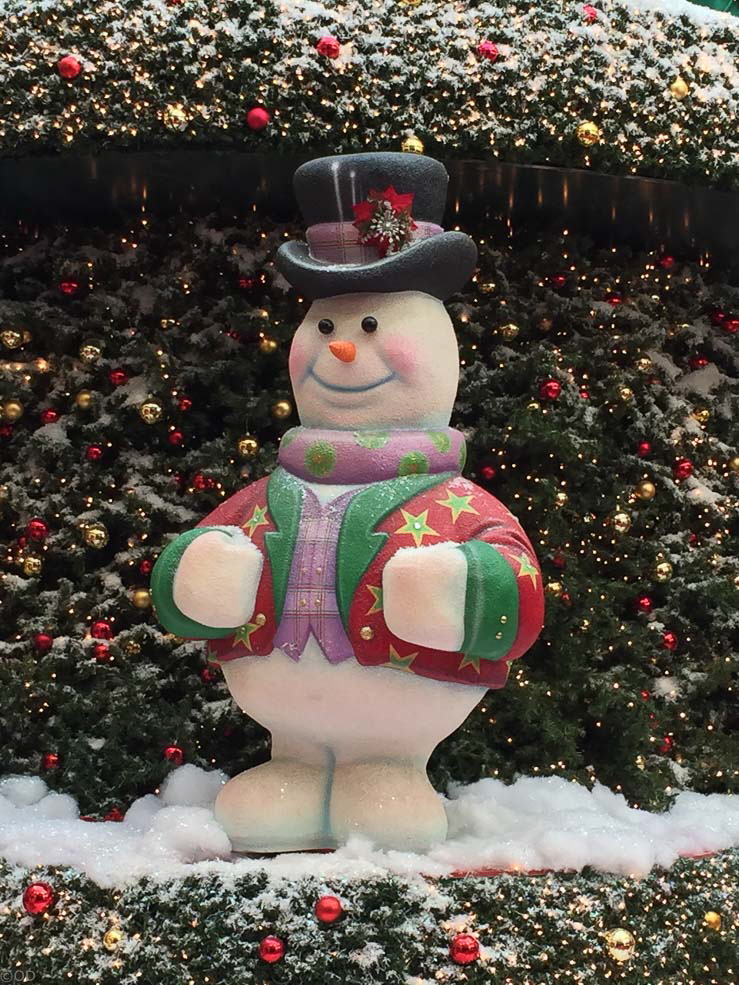 The first day of the year also marked our last day in the sign of the sun and the joys of the beach. These are really easy at the Thunderbird. Obviously, it is long past its glory days and each year that it's not torn down in favor of yet a new condo tower, is borrowed time. But with regards to pool and beach it is in no way inferior to the big and posh hotels. On the contrary – the beach here is particularly beautiful, quite wide and quiet. Except for the construction noise from the Porsche Tower, which is being built right next door. This will be a 50-story building which the residents can access by car, and a robotic system will move them and their cars to their respective apartments.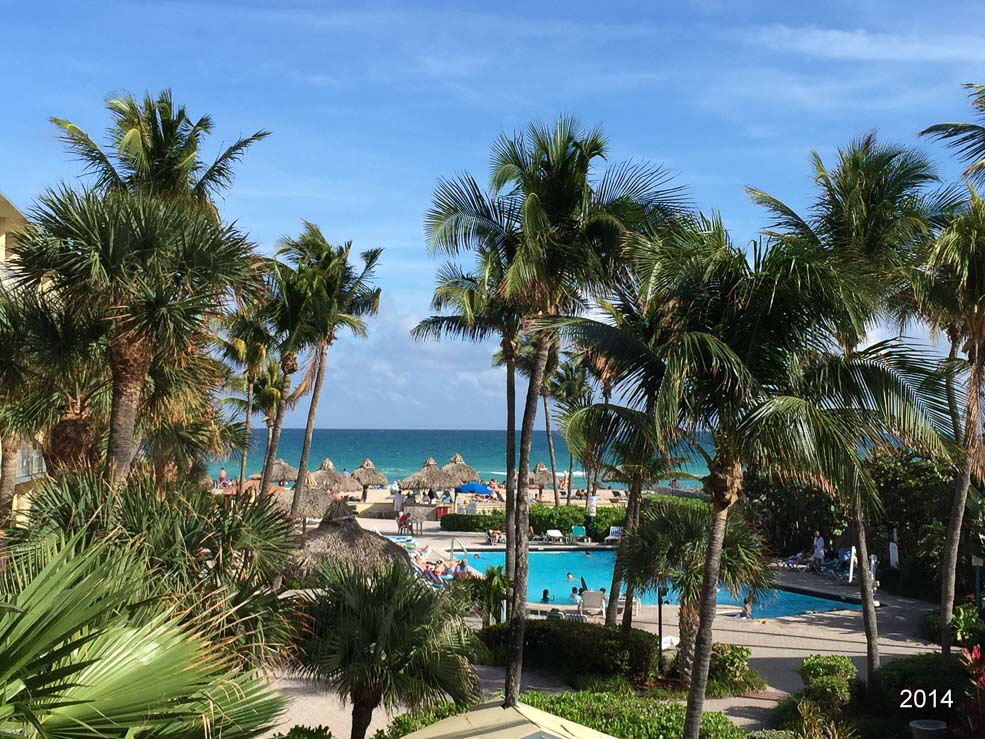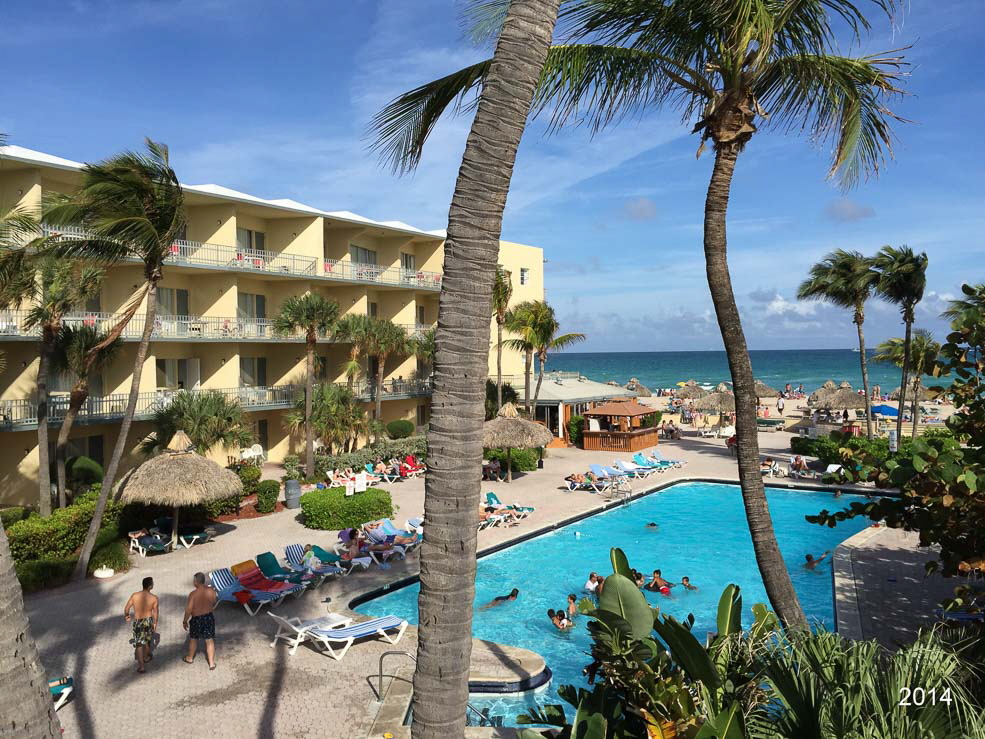 In the evening, we came to understand, again, the meaning of the ever-increasing traffic. Our plan was to have a last dinner outside, which back home we wouldn't have in a long time. So we wanted to go to Nexxt Cafe on Lincoln Road Mall. In the past I would have said this would be a good 30-minute drive. Already on Collins Avenue, between our hotel at 184th St. and the end of Sunny Isles on 163rd St. all there was was stop and go. 8 miles towards the Bal Harbour Bridge took us 45 minutes and we were still standing.

Unfortunately, this has become the norm between November and March. Doug and Luis, who live in one of the residential towers in Aventura, sometimes aren't even able to exit the private grounds of their complex, as in the evenings there is a traffic backlog all the way from Biscayne Blvd. That's why they aren't the only ones wanting to leave the Miami area, Miami Beach etc. to move further north.

We also abandoned our plan to go to South Beach, turned around and went to P. F. Chang's closer by. Luckily we got a table on the veranda outside – and were reconciled.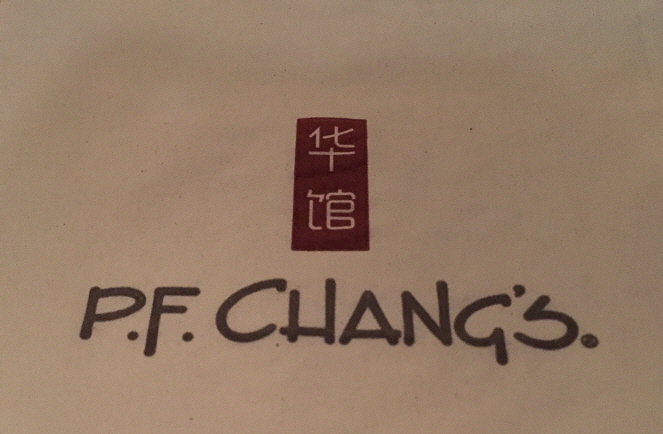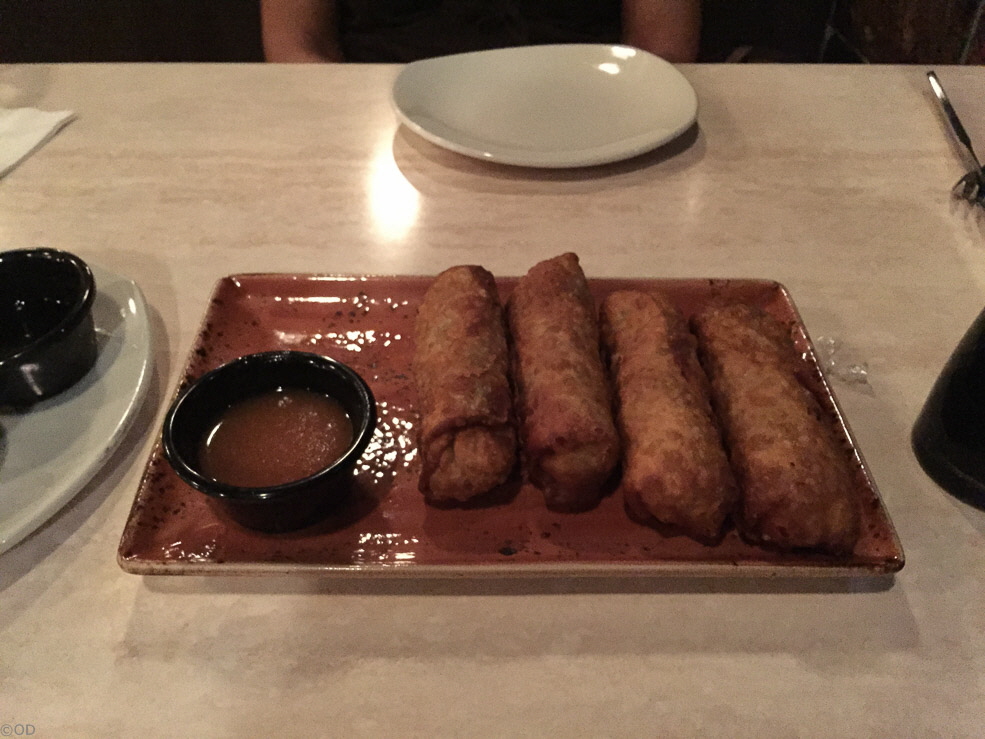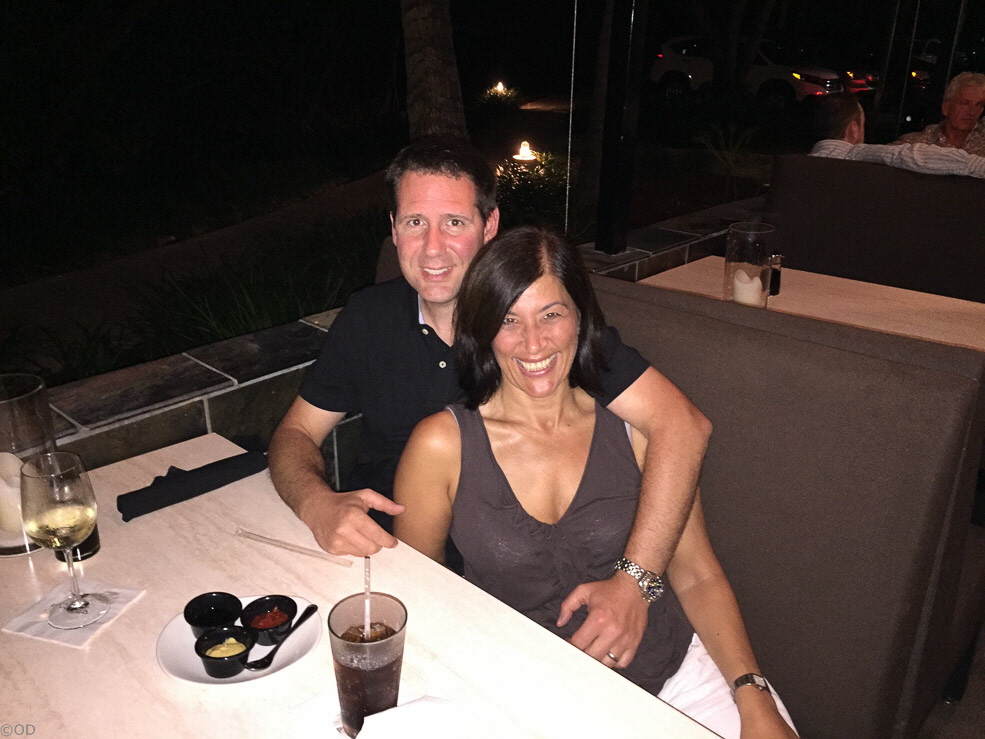 The following day, unfortunately, meant "going home"… But our flight only left after 2.00 pm, so we could enjoy a last farewell brunch with Doug and Luis at the Sandbar Grille in Fort Lauderdale.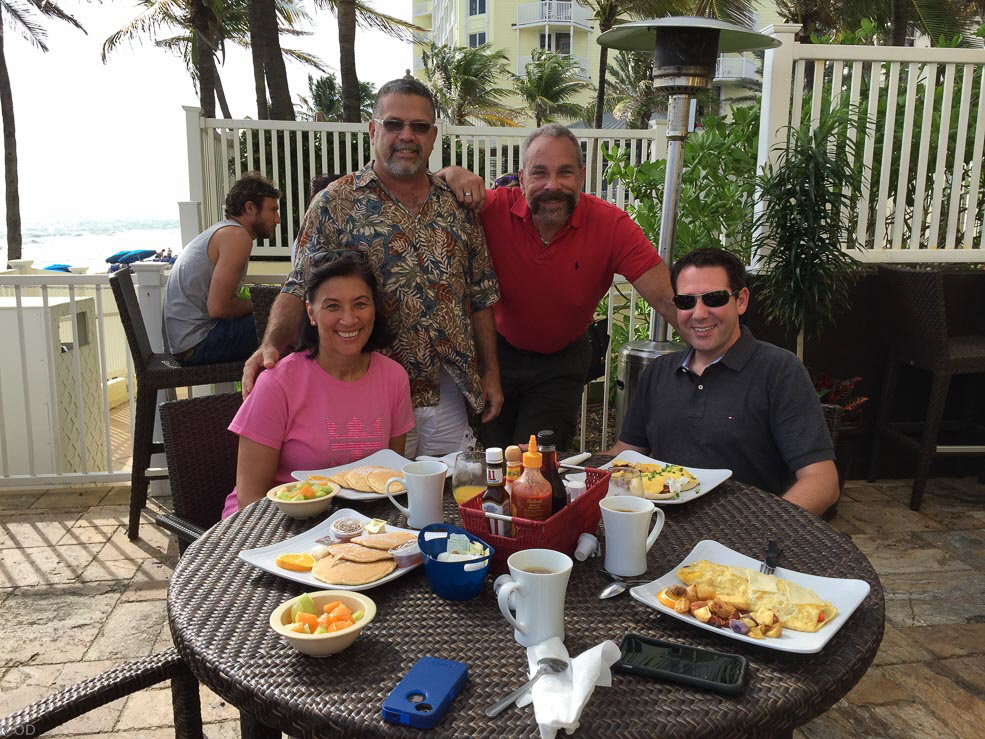 We thanked both of them from the bottom of our hearts for opening their home to us and for spending such good times together. And all of us almost got a little wistful. Luis thought of which cruises we could do together. But these two globetrotters are just as booked as we are. But when we said goodbye, we were sure that we would meet again.

On our flight back we had another stopover in Charlotte, where we spent the time between flights at the Food Court. They had a Cinnabon restaurant, which I am never able to resist. I bought a "Center of the Roll Caramel Pecanbon", the filet mignon among the cinnabons, so to speak...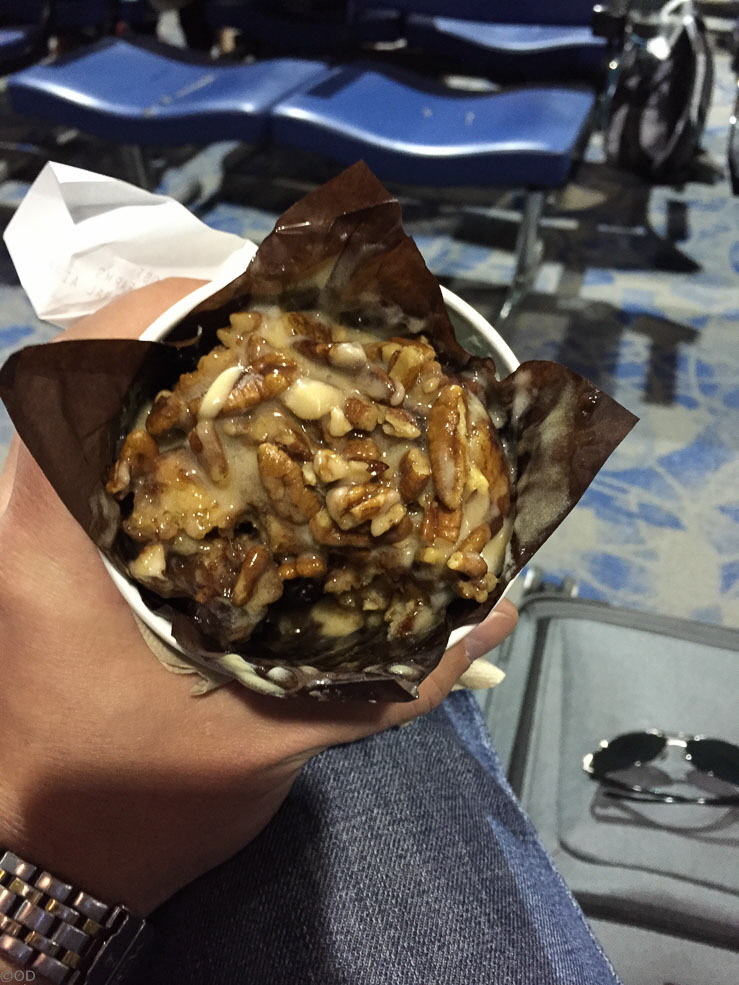 Once back in Frankfurt, we took the hotel shuttle, for which we didn't even have to wait 5 minutes. With the service of a very friendly driver, our beautiful vacation came to an end.
www.travellove.one • www.thecruise.report • www.travelandcruise.net
© 2021 Die Rechte an Texten, Fotos und Videos liegen beim Autor der Webseite. Die Nutzung ist nur nach ausdrücklicher Freigabe erlaubt.