Florida and Bahamas on the Majesty of the Seas, December 2014 - Part 1
In December 2014, for the second time already, we escaped the Christmas rush and spent "the time between the years" in Sunny Isles, Florida. This trip included two highlights. First, we went on a mini cruise on the "Majesty of the Seas", which has a special place in my heart and brings up many memories of my youth. Second, we were lucky to spend good times with Doug and Luis, whom we had met only 2 months before on our "Holy Land Cruise". Both live in Aventura, which is practically around the corner from Sunny Isles. We already clicked immediately when we first met in October, and nothing had changed when we met again in December.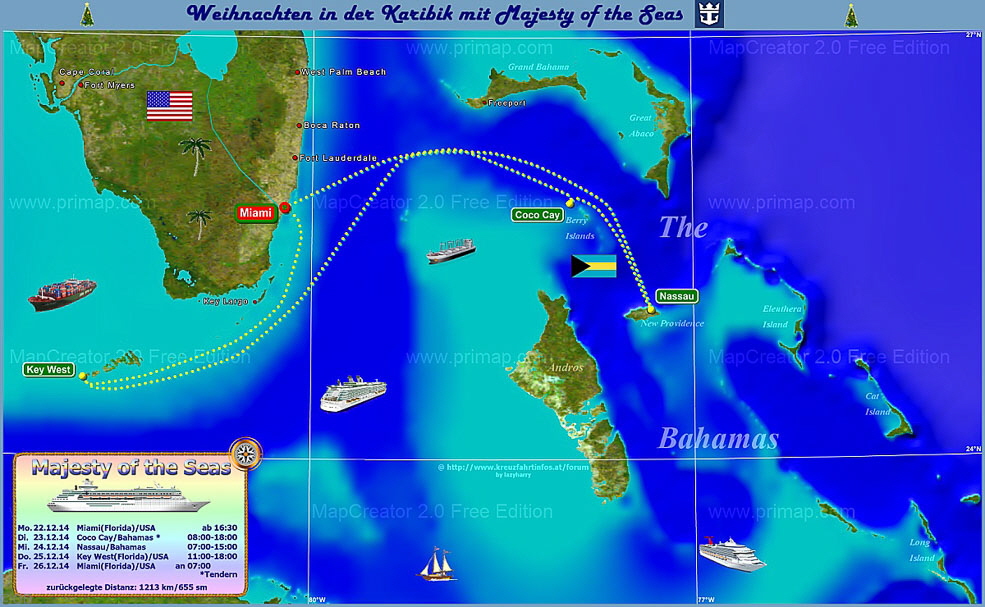 Arrival
This time, our vacation already started a day before our flight. We left for Frankfurt on Friday evening and went for a dinner at the pizzeria near Birgit's old apartment (until 3 years ago, Birgit lived and worked in Frankfurt and had a second home there). Afterwards we drove to the airport, where we had booked a Sleep and Fly at the NH hotel. This was only EUR 10.00 more than just the parking at the airport. No getting up at an ungodly hour and a breakfast buffet for only EUR 10.00 more – not a bad deal.
The hotel was really pleasant, the service friendly and the room spacious and clean. We'd definitely book it again.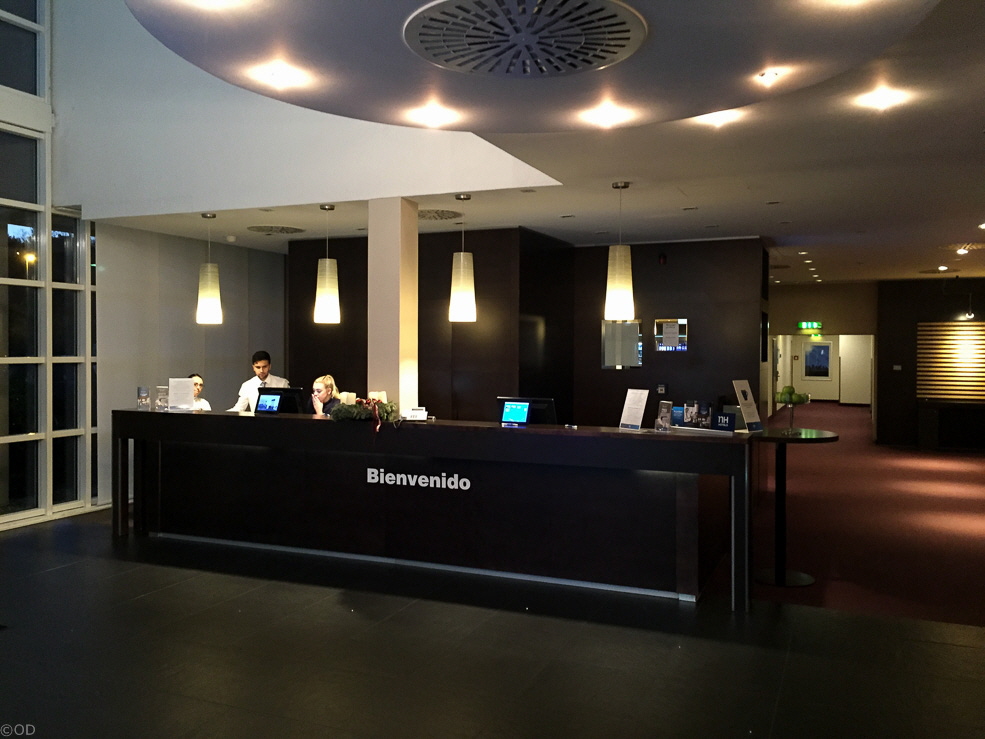 After a quiet night – despite the proximity to the airport – we enjoyed the breakfast buffet. It was copious, well presented, and the coffee from the machine was excellent.
The children's breakfast buffet was cute, too.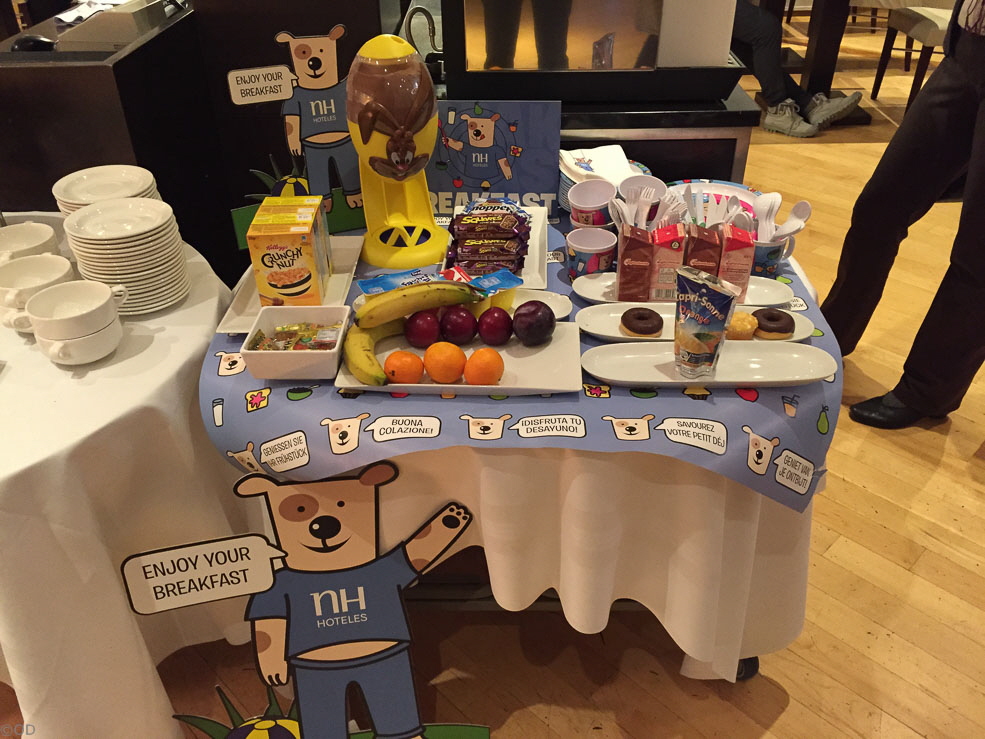 After breakfast, the hotel shuttle took us to Terminal 2, where we checked in for our US Airways flight to Fort Lauderdale. The flight with a stopover in Charlotte was pleasant, and, thanks to in-seat entertainment with a vast variety of new films, went by quickly. I noticed, once again, US Air's sufficient seat spacing on the long-haul flight.

Upon arrival in FLL, we took the shuttle to the car rental terminal and picked up our car. It didn't even take 5 minutes until we could proceed to the SUV choice line and decided on a Jeep Liberty.

It only took another 15 minutes to get to our hotel in Hollywood Beach. We had booked the hotel via hotwire.com and our "lucky hotel" was the Crown Plaza, which we had got at a good rate.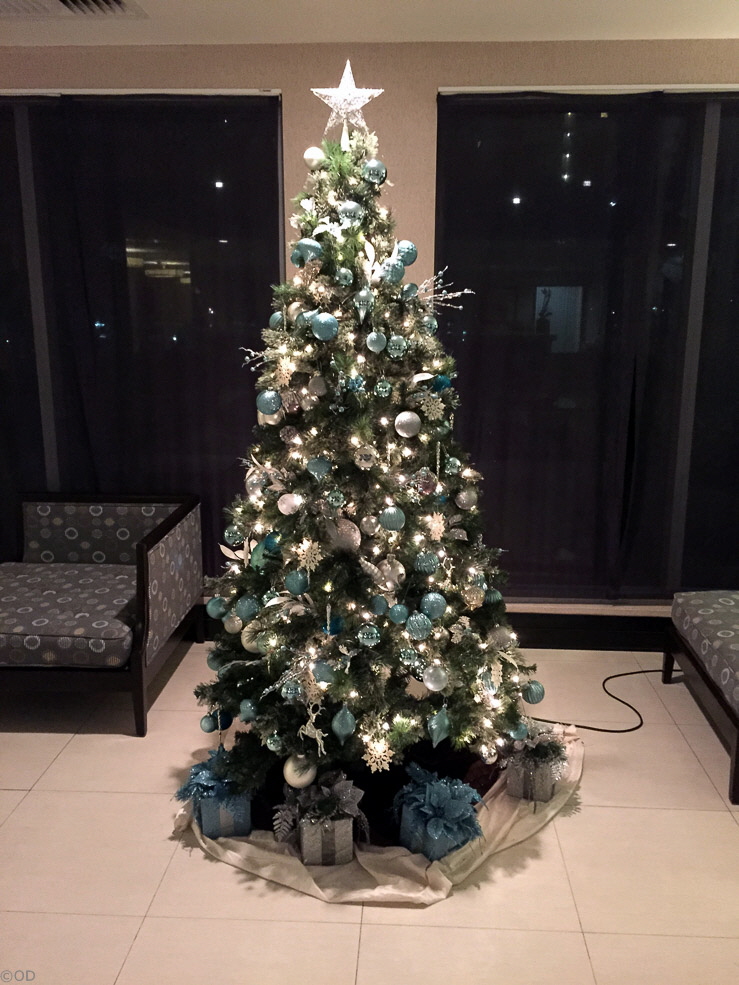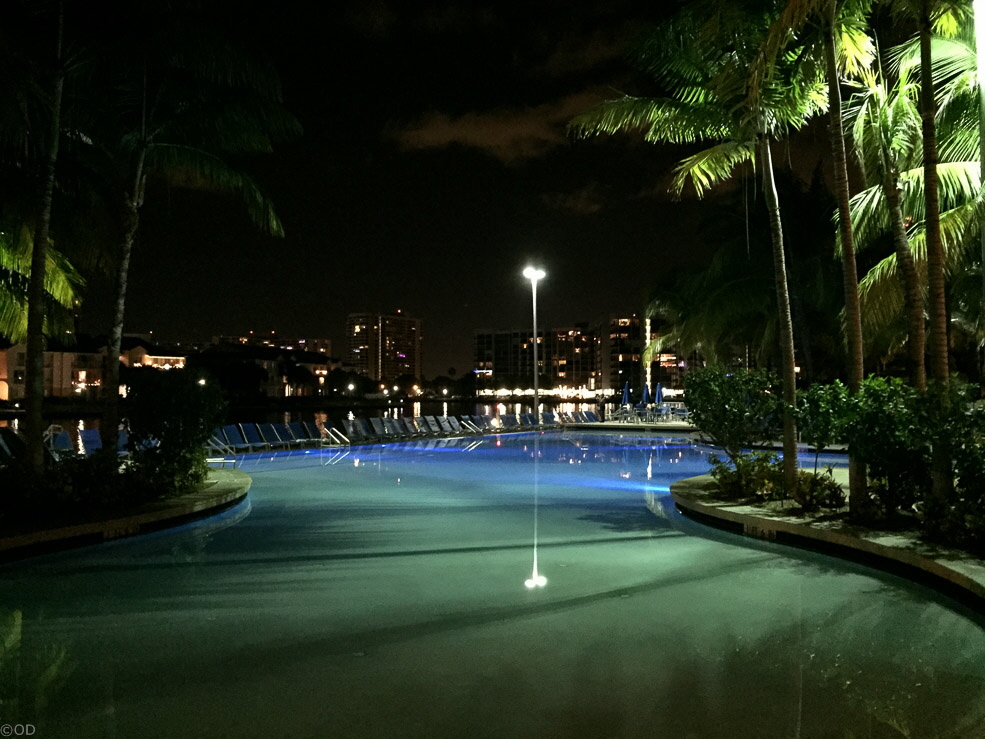 Once there, we soon hit the bed of our spacious room.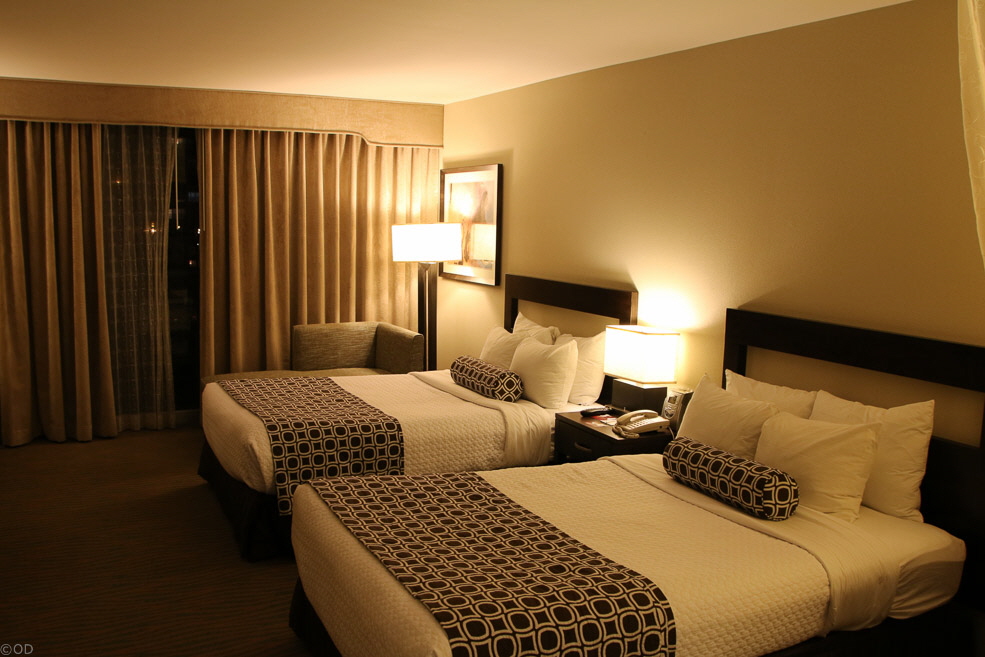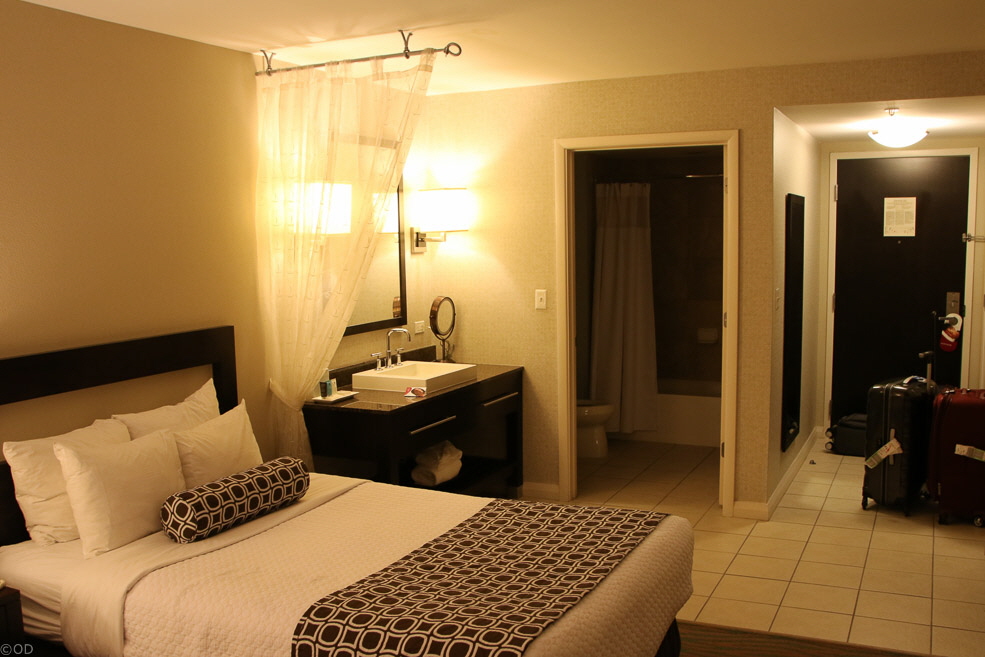 www.travellove.one • www.thecruise.report • www.travelandcruise.net
© 2021 Die Rechte an Texten, Fotos und Videos liegen beim Autor der Webseite. Die Nutzung ist nur nach ausdrücklicher Freigabe erlaubt.