Part 8 - At Sea - Disembarkation
At Sea

Without the time constraints of a port visit, we decided to use this sea day for a breakfast at the main dining room. Besides the various à la carte offerings, there was also a reduced version of a buffet, but it left nothing to be desired. I took the opportunity to have my beloved Eggs Benedict – yummy!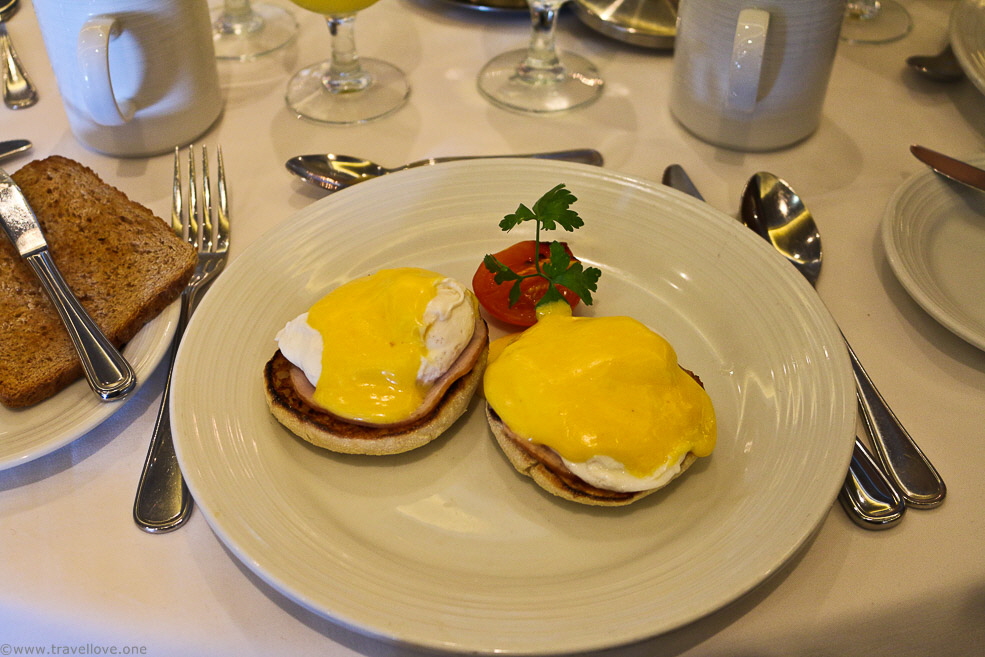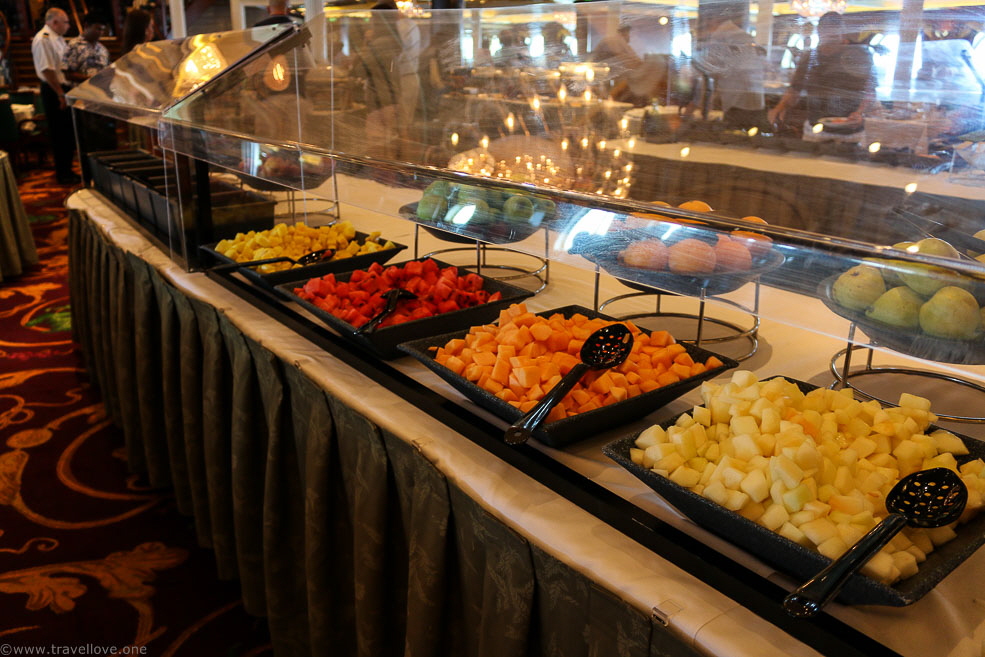 From the 12 bottles of the wine package we had pre-booked, we still had 3 bottles left. We decided to have a bottle of champange from this package with our breakfast but slightly confused the waiter with this request. Apparently, this wasn't part of the concept, which seemed to be the reason why he didn't have access to the wine cellar in the morning. However, he sent an assistant waiter to find a bottle at one of the bars and even managed to give the champagne glasses a quick chill on ice before they arrived at our table. Even with this rather unusual request we enjoyed the usual swift, friendly and very flexible service – kudos to the staff!

A day at sea is usually my preferred time to go on a photo tour of the ship. The photos below show you the result and give you an impression of the beautiful Liberty of the Seas.

The aft atrium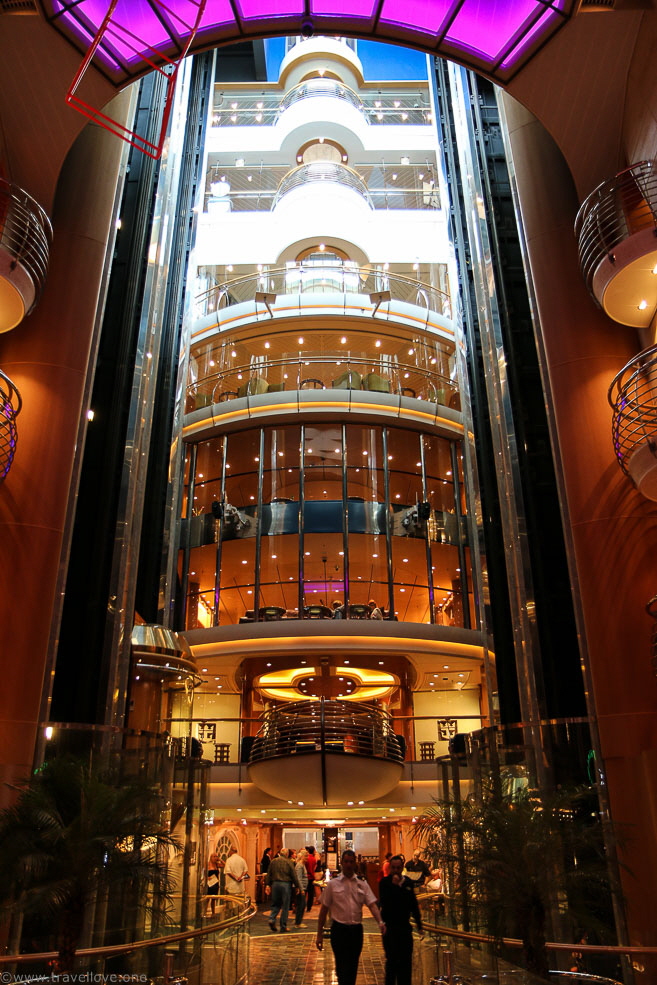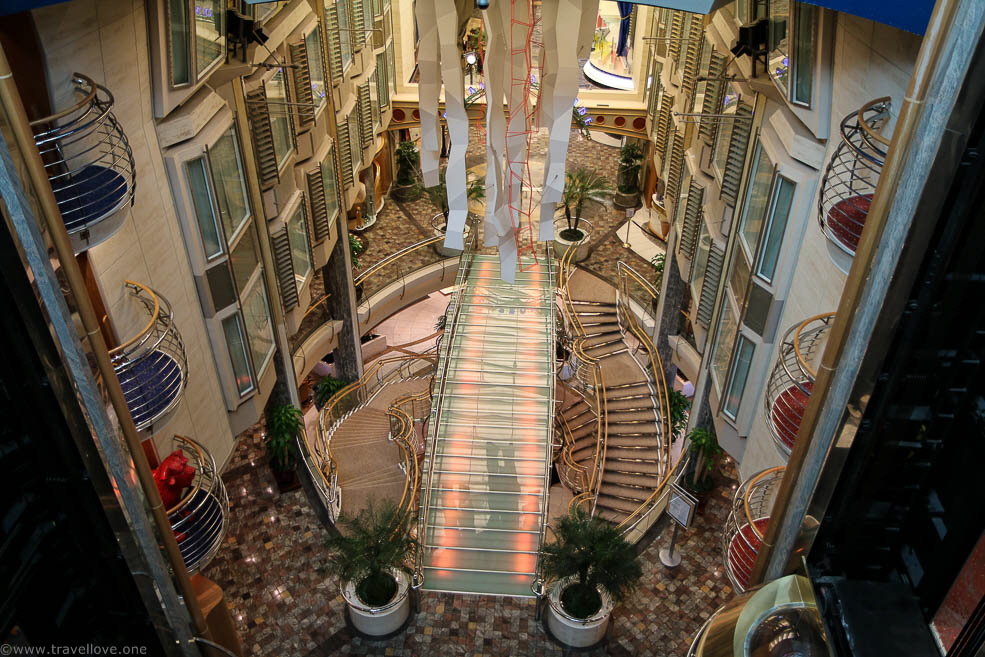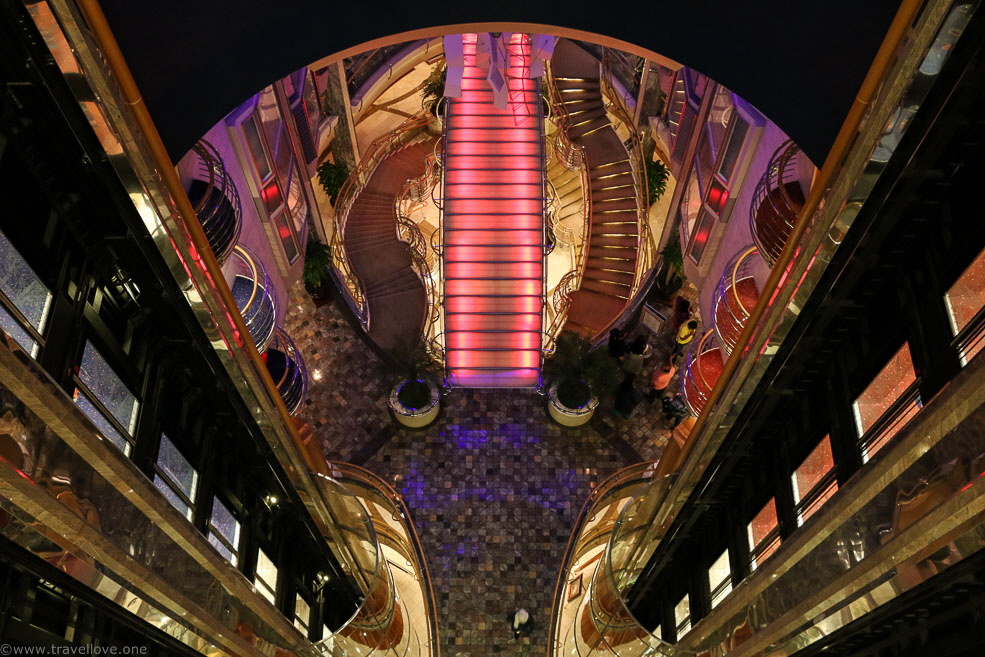 The Royal Promenade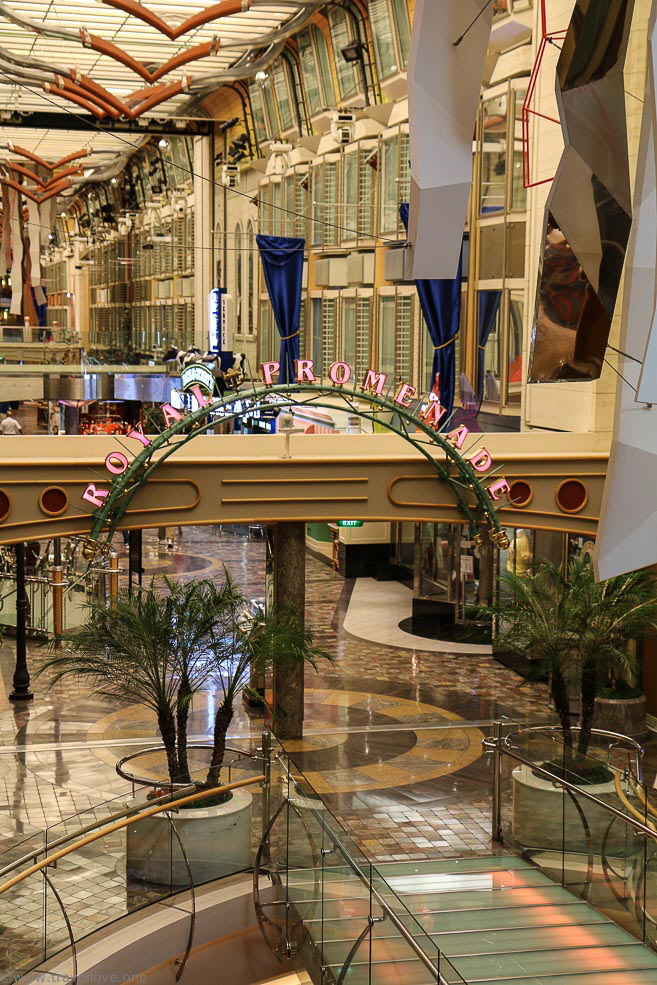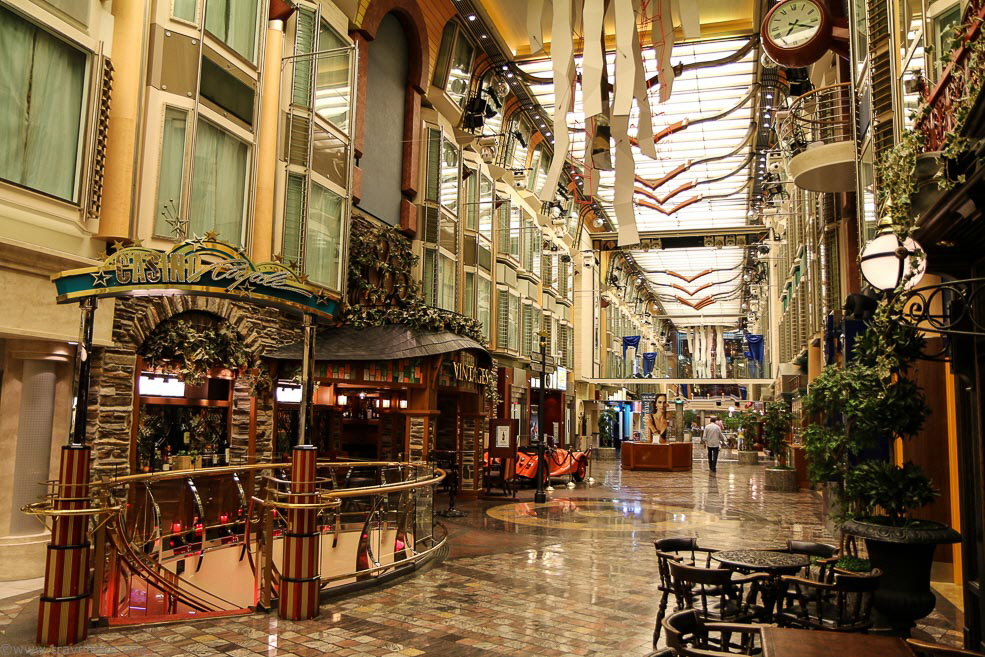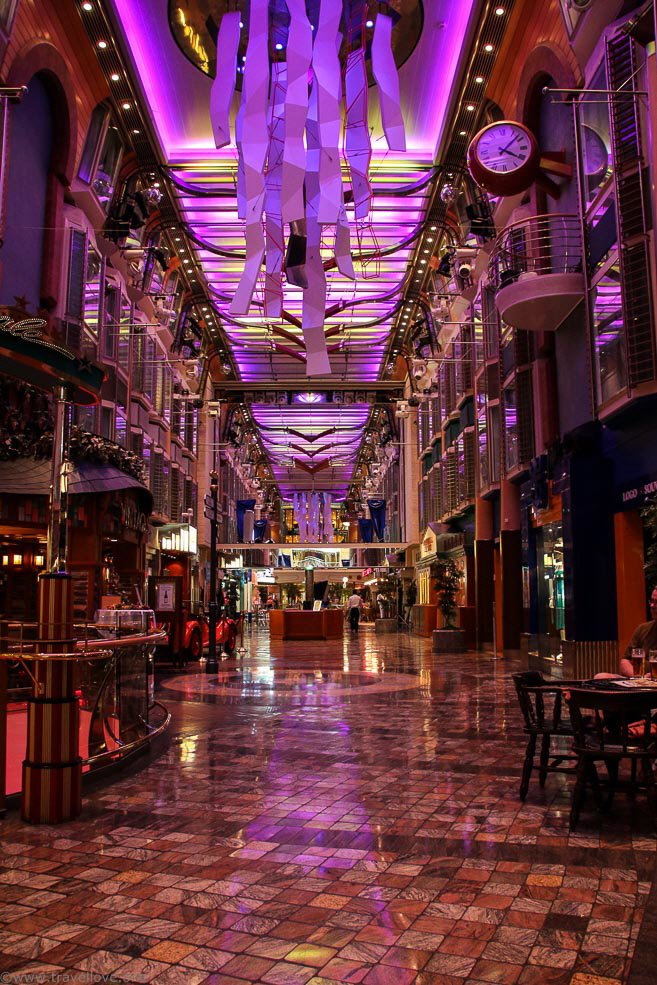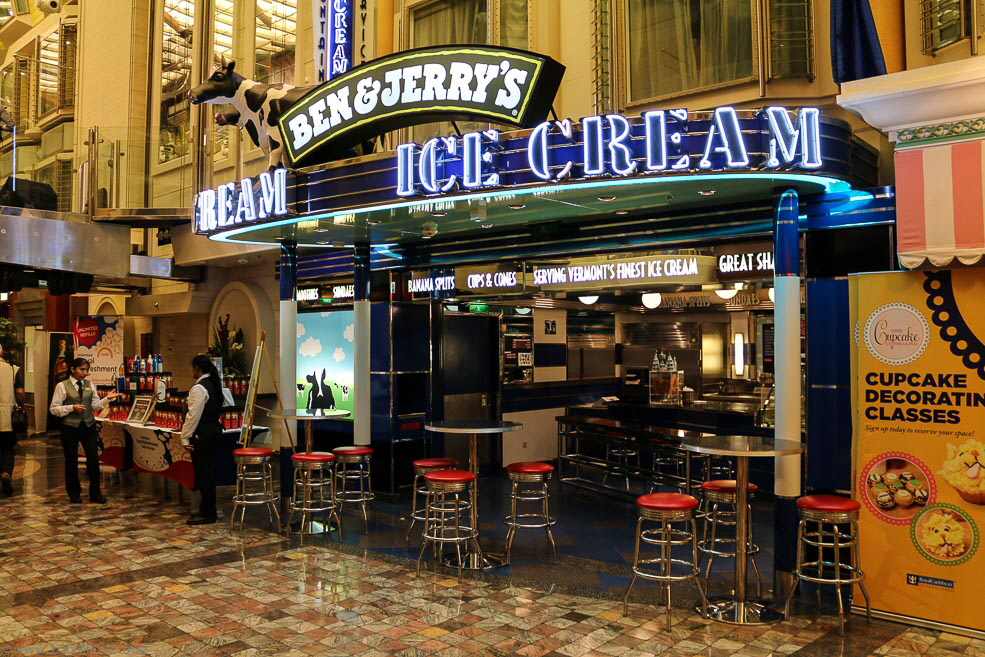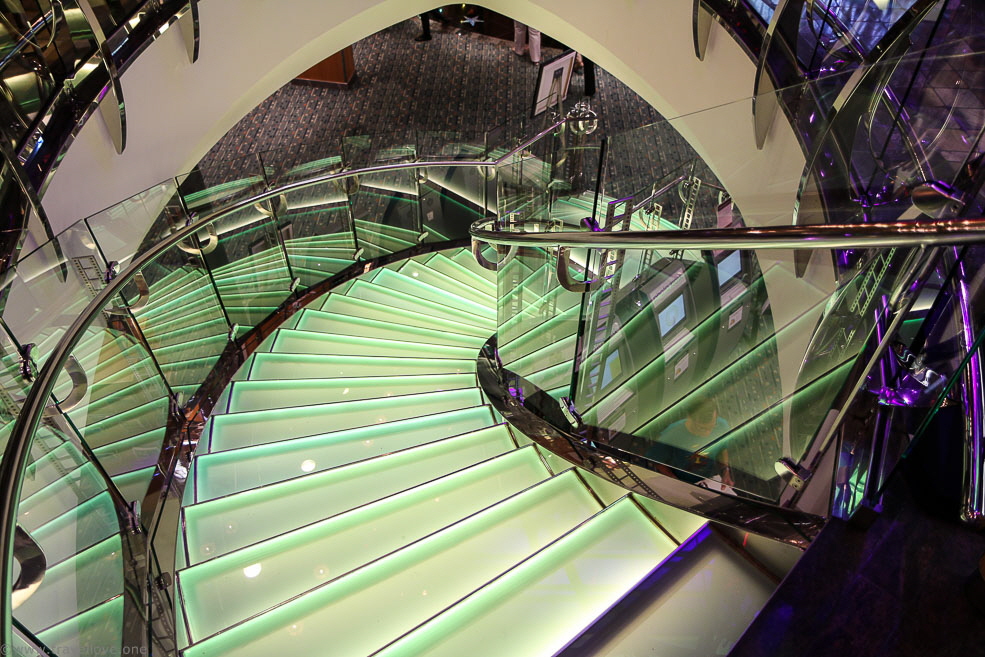 The forward atrium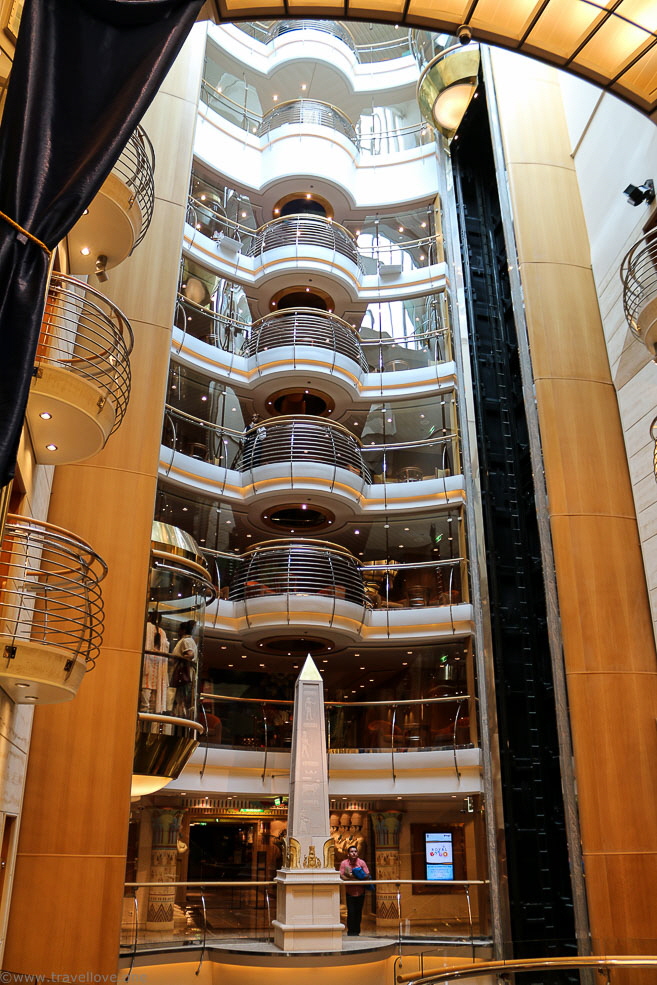 Viking Crown Lounge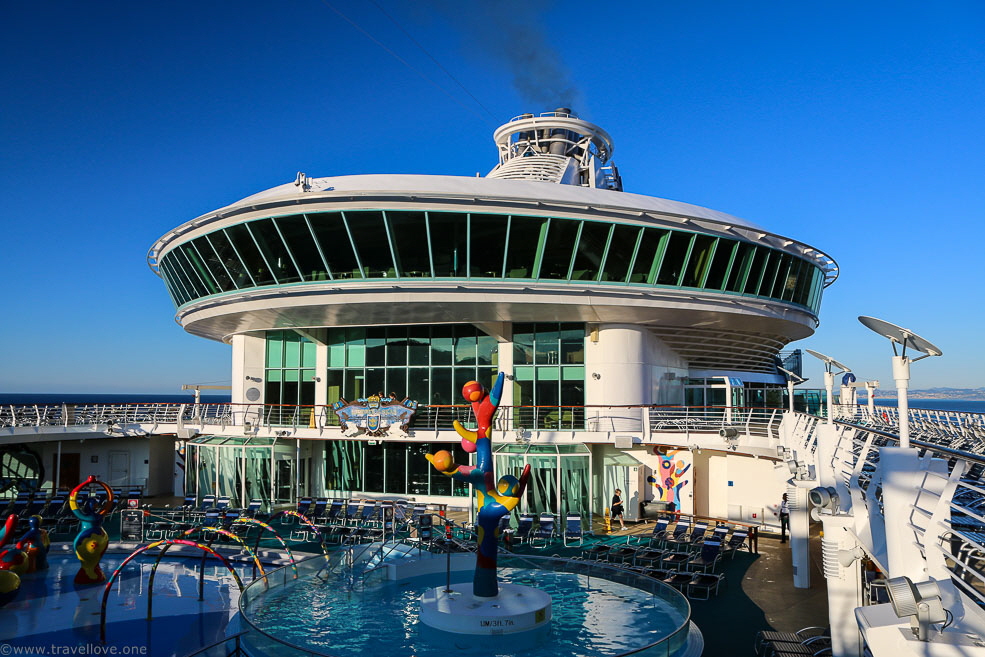 Flow Rider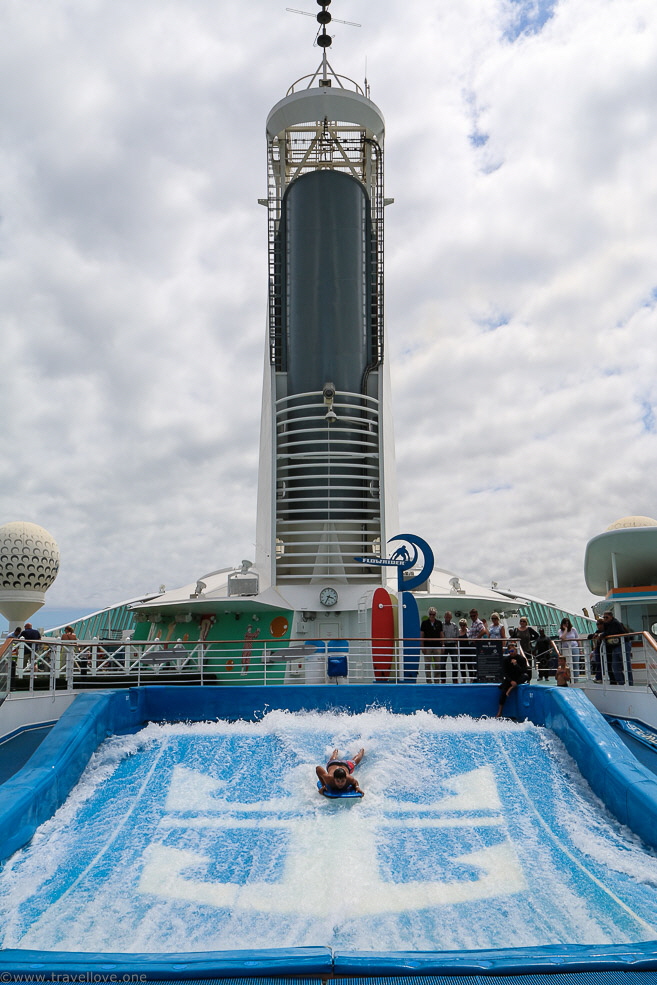 Solarium Pool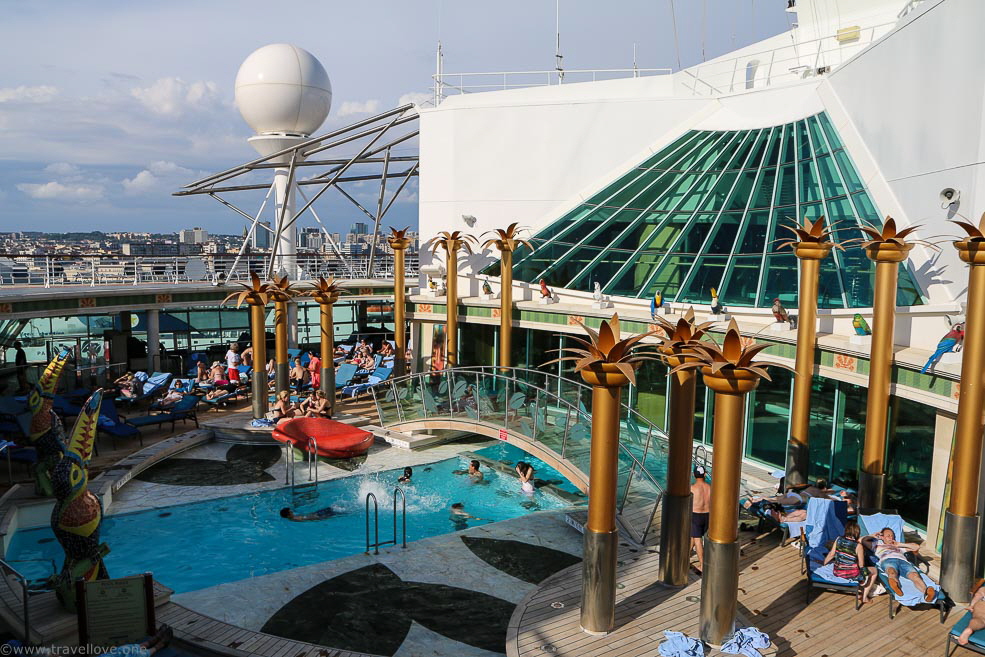 Main pool and pool bars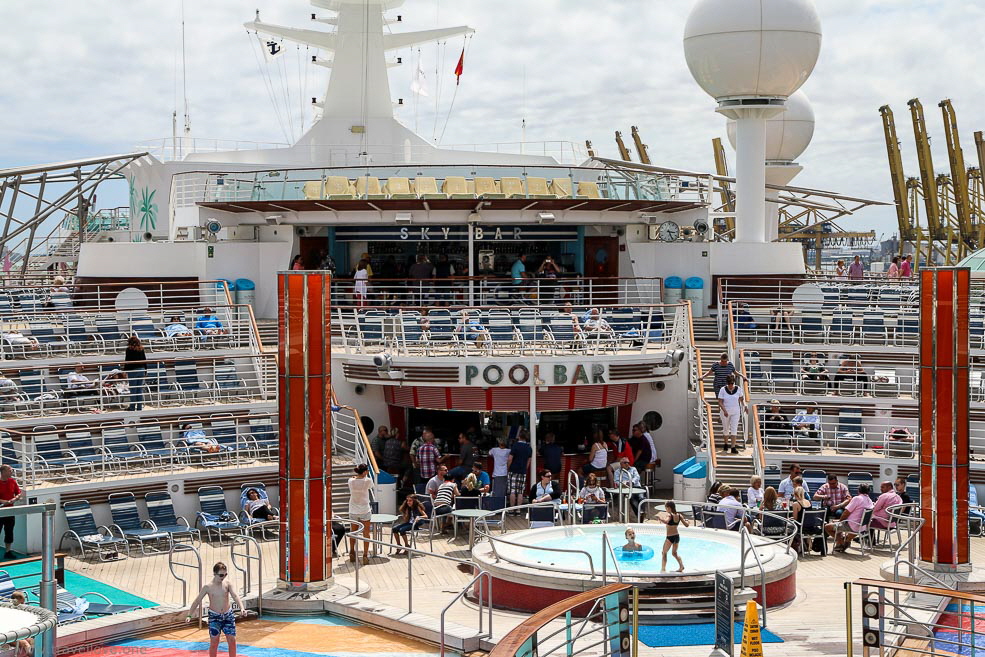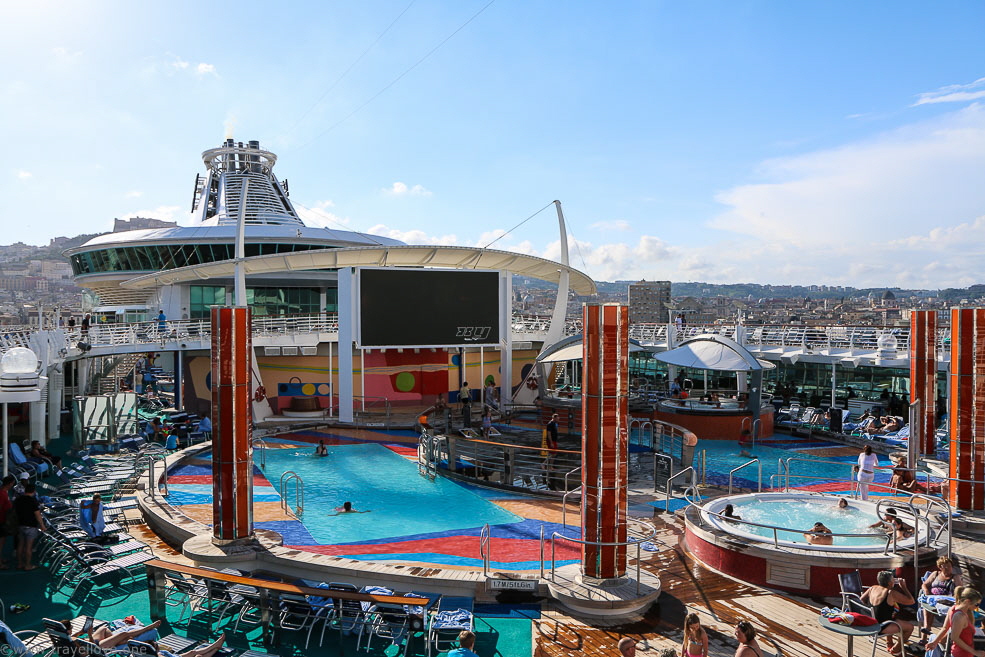 H2O-Zone for Kids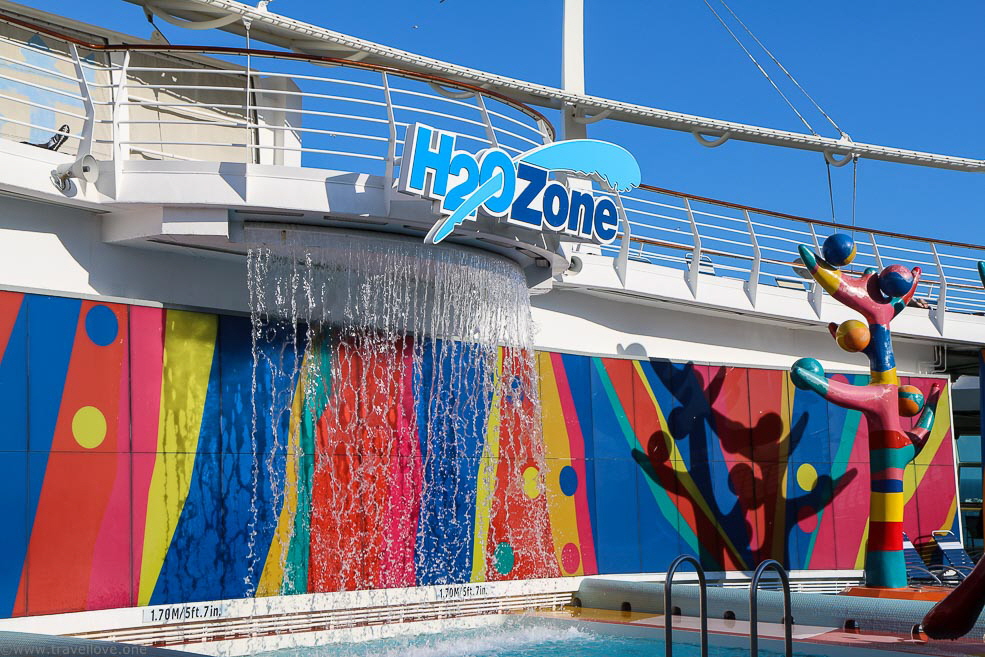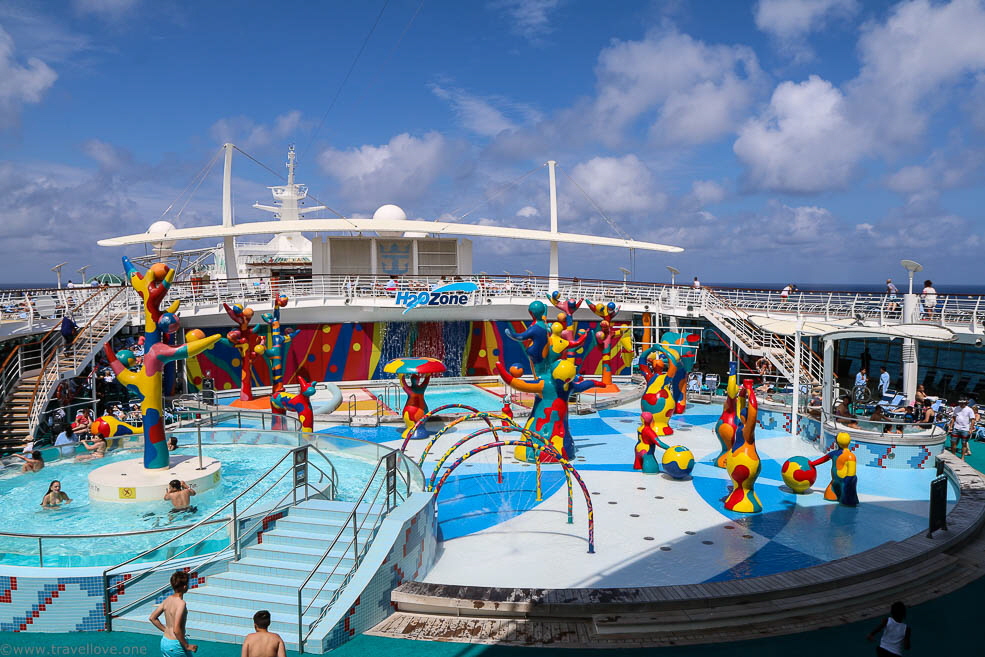 Johnny Rockets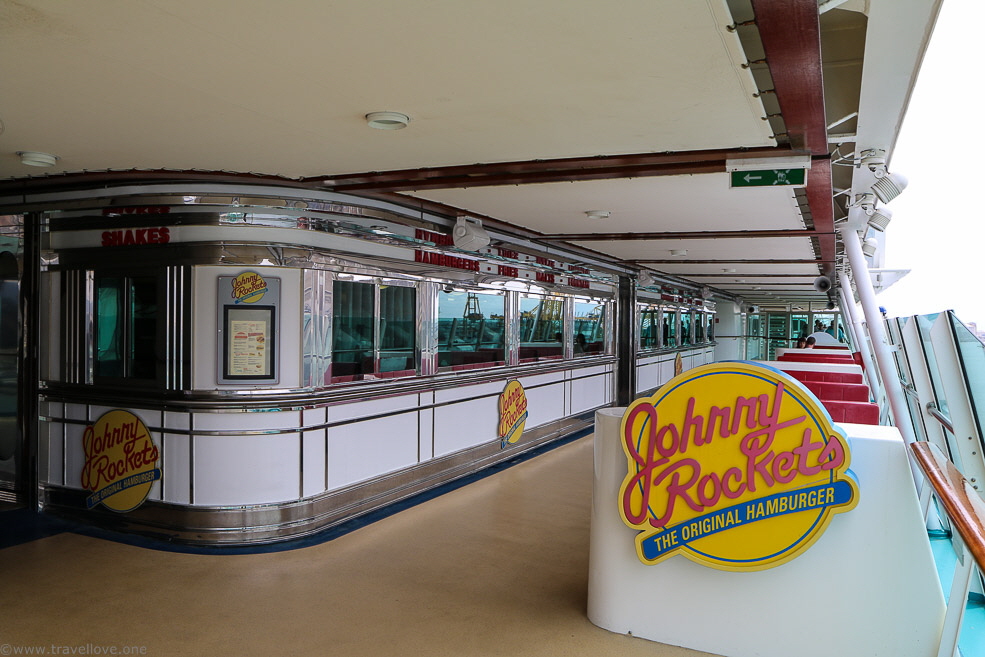 The main dining room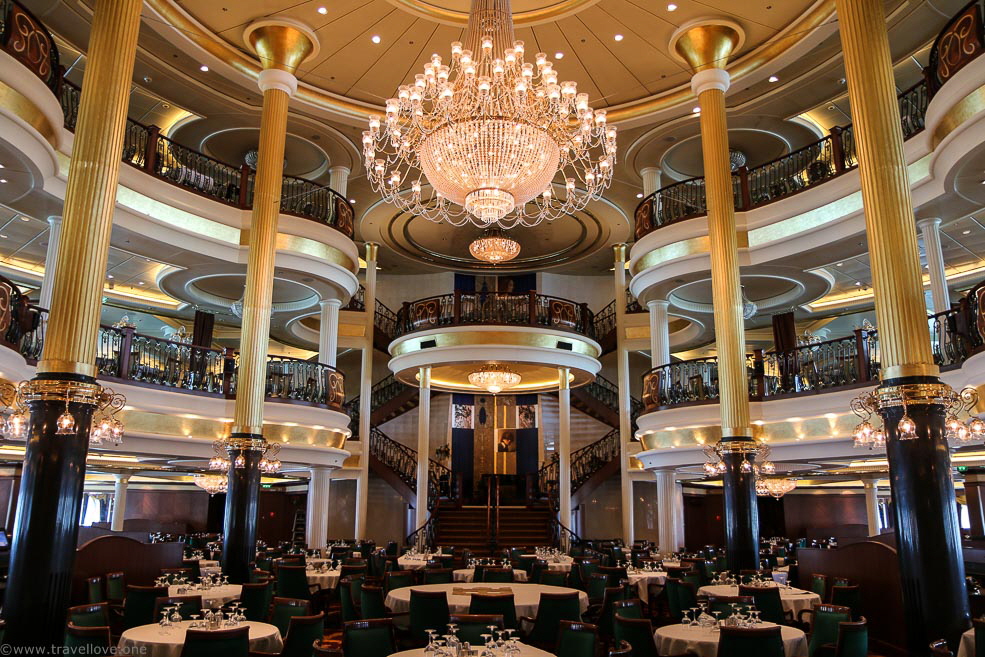 Some impressions by night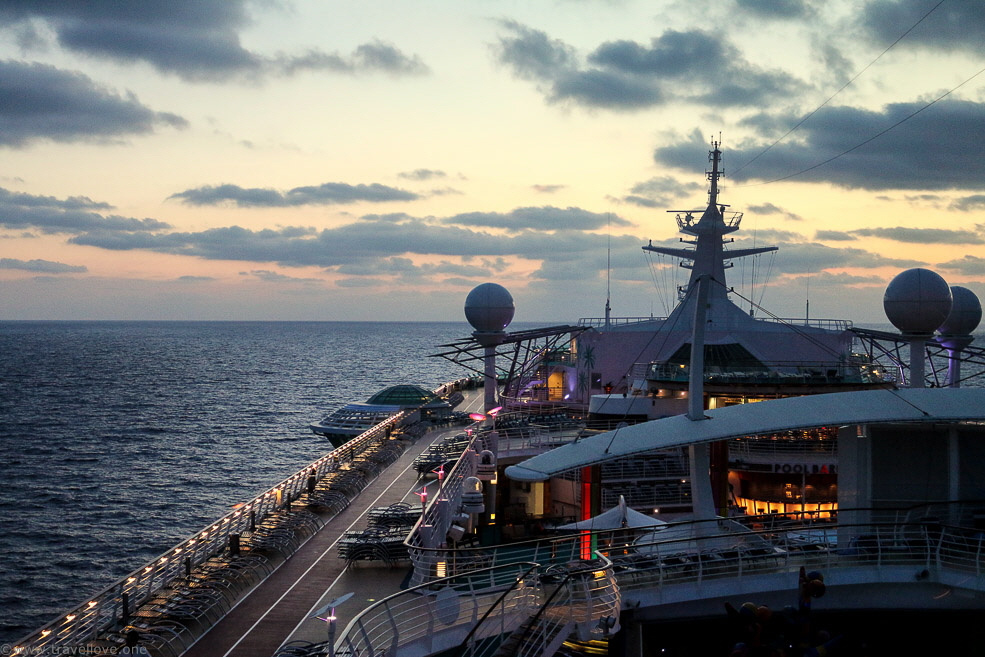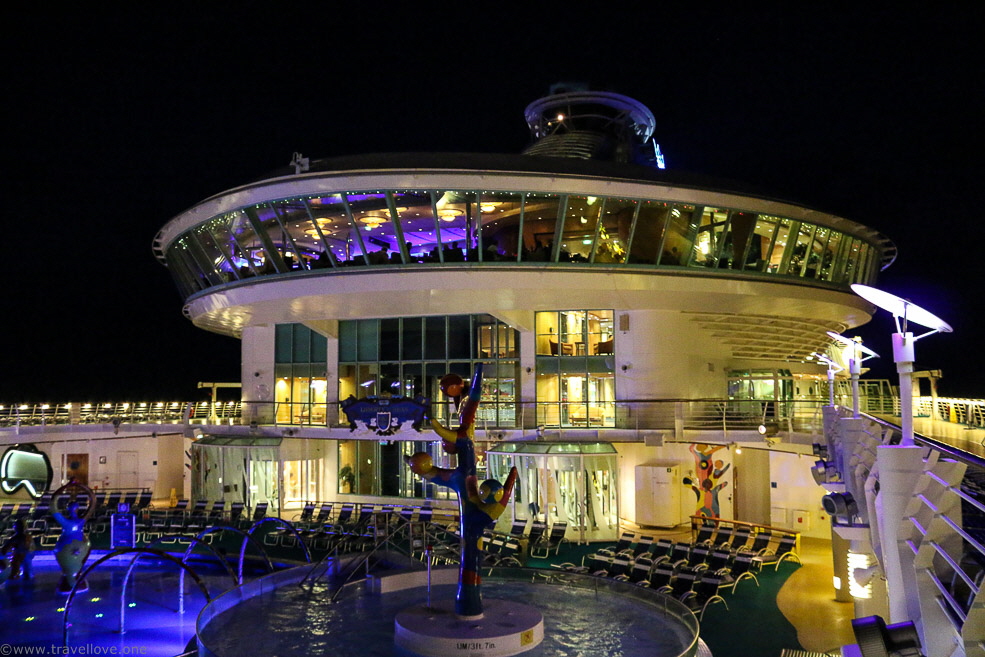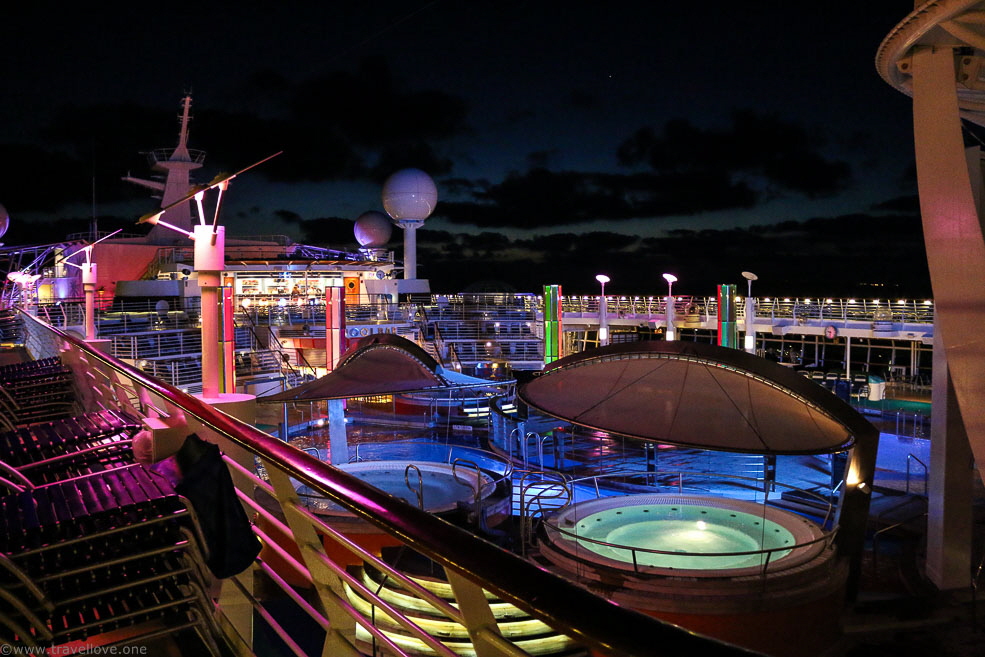 Barcelona / Return trip

All good things... The next morning it was all over, and we woke up in Barcelona.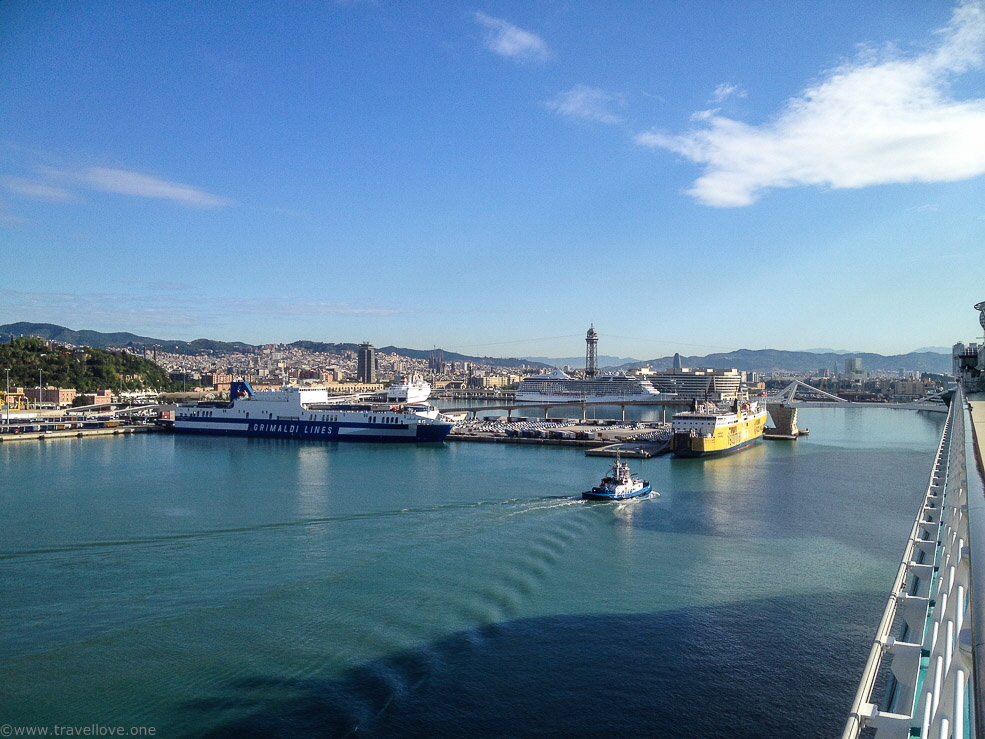 Once again, we were sharing the busy port with other cruise ships - the Celebrity Equinox, Ibero Cruceros Grand Holiday, NCL Epic and the Oceania Nautica had already docked, and an Aida ship was just turning in the front harbor basin. For many passengers of those ships, like for us, hopefully beautiful journeys came to an end.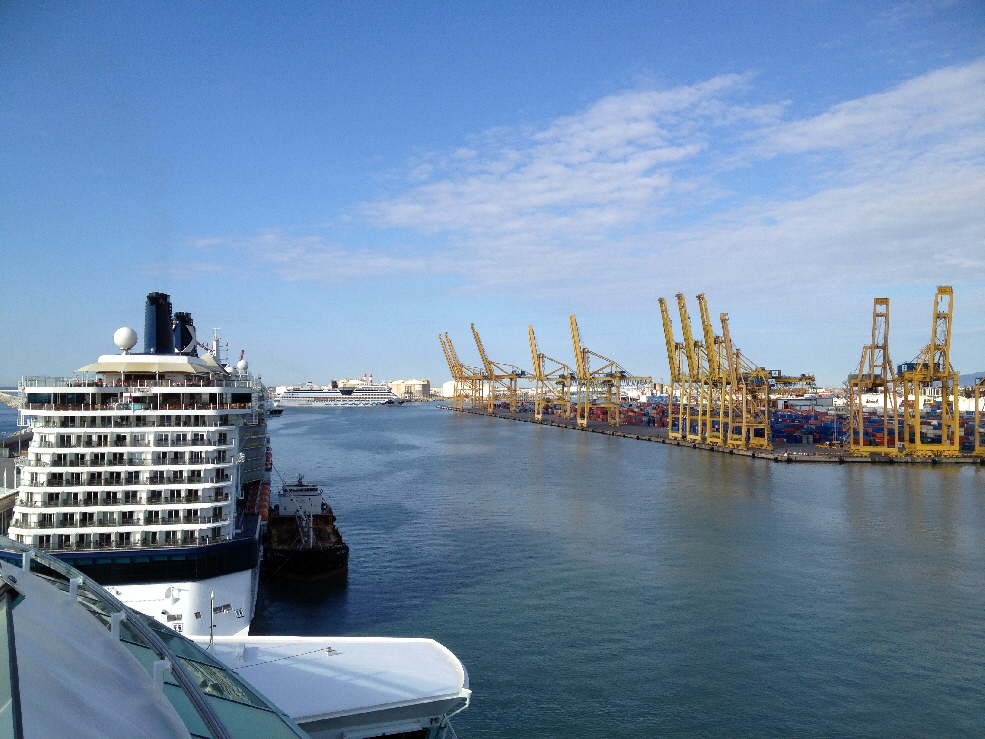 Our flight was to leave shortly after noon, so we left the ship around 9.00 am. At the taxi stand there was an extremely long queue, which went back and forth again. Hildegard with her wheels and Helmut waited at the entrance, while Birgit and I joined the queue.

After some 45 minutes, we hadn't event put 1/3 of the queue behind us. New cabs only arrived very irregularly, so this could take very long. And it could get tight!

Eventually I ran towards a cab which had just arrived and dropped off new passengers. I asked the driver whether he could take us. Regretfully he explained that he'd be in for a EUR 800 fine if he let us get on straight away, pointing to a policeman at the taxi stand. I asked him to wait a minute and went to the policeman to ask him whether he'd allow us to take that cab right there. At first he said he couldn't do it. But after I pointed to Hildegard's limited mobility, he argued that he could make an exception in that case and gave the taxi driver a thumbs up – phew, saved by the wheels! 35 minutes later, at around 10.45 am, we arrived at the airport and checked in for our flight home.

In the waiting area of the gate we were all overcome by a little melancholy – it had simply been a beautiful trip. Destinations, ship, food, weather, but above all our togetherness and all the things we experienced together... Everything just fit together perfectly. I think that's all I need to say as a conclusion.

Except maybe that my in-laws now have a better understanding for our cruise addiction…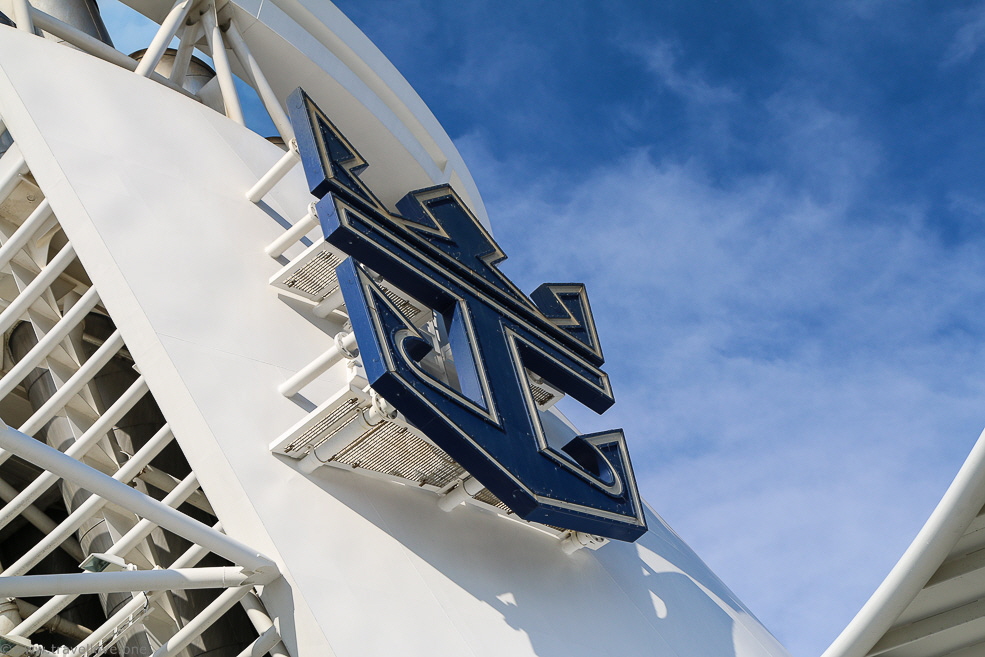 www.travellove.one • www.thecruise.report • www.travelandcruise.net
© 2021 Die Rechte an Texten, Fotos und Videos liegen beim Autor der Webseite. Die Nutzung ist nur nach ausdrücklicher Freigabe erlaubt.