Western Mediterranean on the Liberty of the Seas - May 2014 - Part 1
Introduction
We love spending time with Birgit's parents. But with 600 km (370 miles) between us, the opportunities are far too rare. We often think of them, and on many of our trips we have asked ourselves how they'd like being on a ship.

In May 2013, Birgit's parents were visiting. On May 23rd, 2013, we were enoying the afternoon sun on our terrace, when Birgit and I dropped the little "bomb" we had been preparing with much joy until then. I told Helmut and Hildegard, my in-laws, that I had consulted my crystal ball and could tell them exactly where they'd be in a year from then on that same day. Their looks, a mix of suspicion and curiosity, were priceless!

I continued, "Next year this time you'll be here with us, as in a year from tomorrow we'll carry you off to Barcelona, where we'll board the Liberty of the Seas. From Barcelona, we'll go on to Marseille, Nice, Pisa, ..." I don't think they registered the remaining destinations as both were speechless. "And that's already booked?" is all they could ask, which we confirmed. After another pause of confused disbelief, the two looked at each other, looked at us and simply said "You are crazy!" to quickly add "But a good crazy!" We all had tears of joy in our eyes.

Since Birgit's parents couldn't be with us at our wedding in New York in 2011, Birgit and I always knew that we'd do something else together with them. That's why this crusie was a gift to them, but at the same time a gift to ourselves – because our joy was immense.

The following year was a year of shared anticipation. A few months prior to our cruise we had compiled a little tour guide for Hildegard and Helmut, which introduced them to the route, the ship, the cruise line and the program we had in mind. By the time we left, Helmut almost knew it by heart.

Before I begin the actual review of the trip, I just want to mention that my mother in-law has limited mobility and mainly uses a wheeled walker to get around, often lovingly referred to by us as her "wheels" or her "Porsche". Therefore, we had chosen our activities in each port in a way that would be easy for her, too. So if there are readers for whom this might be relevant one day, I can already say that nothing was ever a problem.
Enough said … After a year of joyful anticipation, the big day had come! Off we were to Munich, Barcelona, Marseille, Nice, Pisa, Rome and Naples!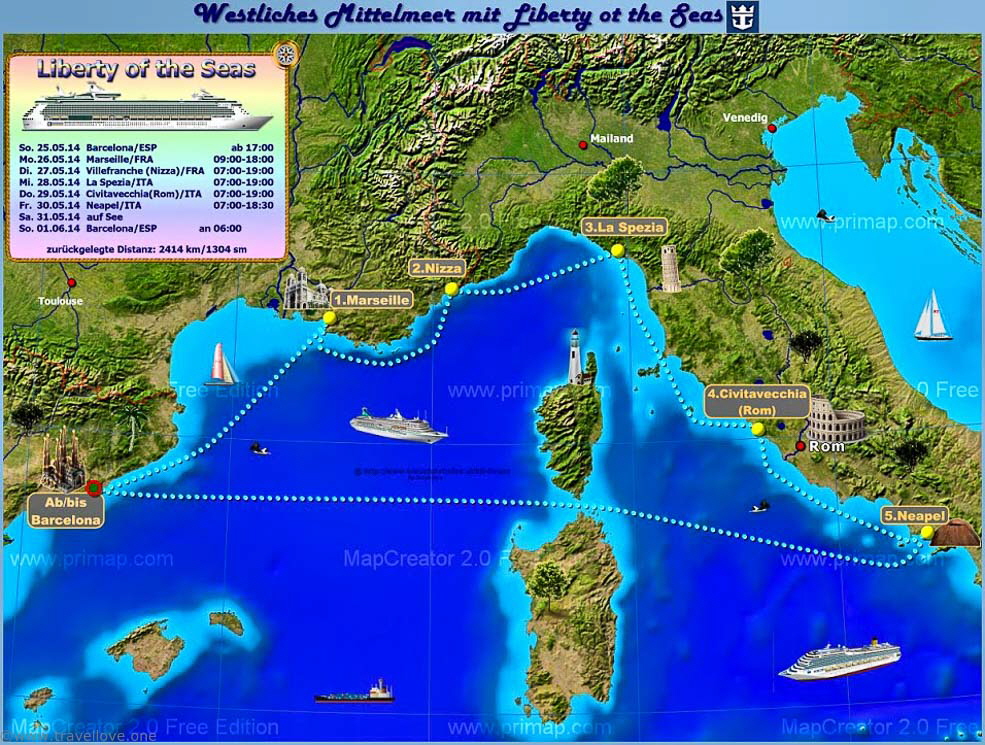 Getting there

Typically we would fly from Frankfurt or Stuttgart. Ideally even from Karlsruhe. But when we booked the flights to Barcelona, the best offer was to fly from Munich. The price was so good that we gladly accepted the longer journey to the airport.

We left home at around 9.00 am and were at Munich airport at around noon. I had already booked a parking online. After a quick lunch at the airport, we headed for the gate, and it was time – we were off on vacation!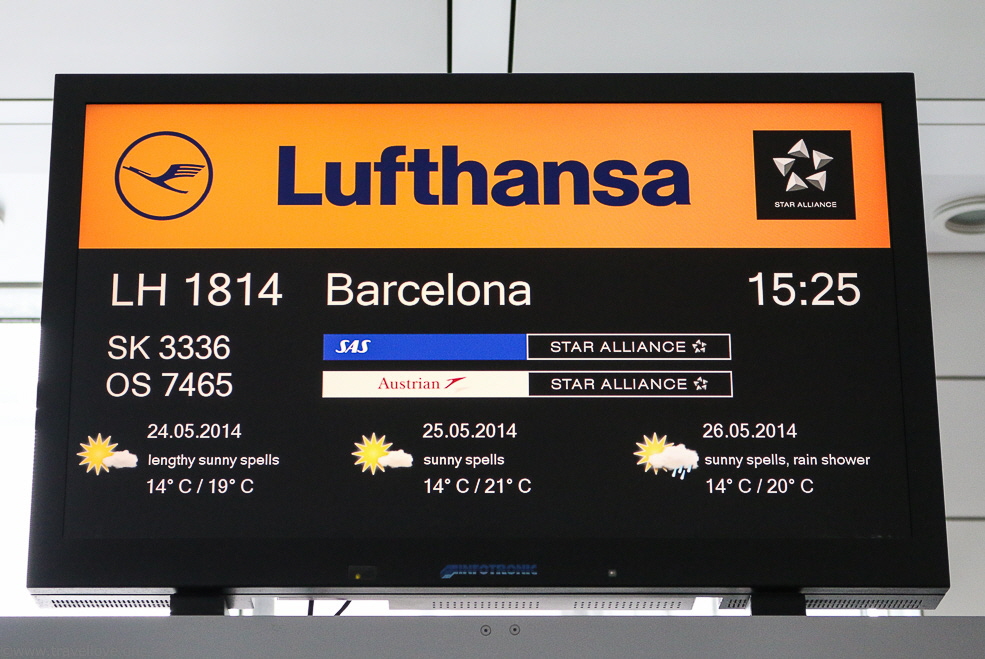 After a quiet 2-hour flight we arrived in Barcelona, picked up our luggage from the belt and grabbed a taxi which took us to our hotel in the Barceloneta district in about 30 minutes. On our way there, we passed the port and saw the Sovereign of the Seas, which to me brought up feelings of nostalgia. I couldn't help thinking of the time at the end of the eighties/beginning of the nineties, when I often drove past the port of Miami and the then new Sovereign of the Seas, which was simply THE most fascinating cruise ship at the time.

Our hotel wasn't far from the port. Via Hotwire we had booked the 5* Pullman Skipper Hotel Barcelona for a fraction of the regular price. Upon arrival we were greeted with a friendly welcome at reception.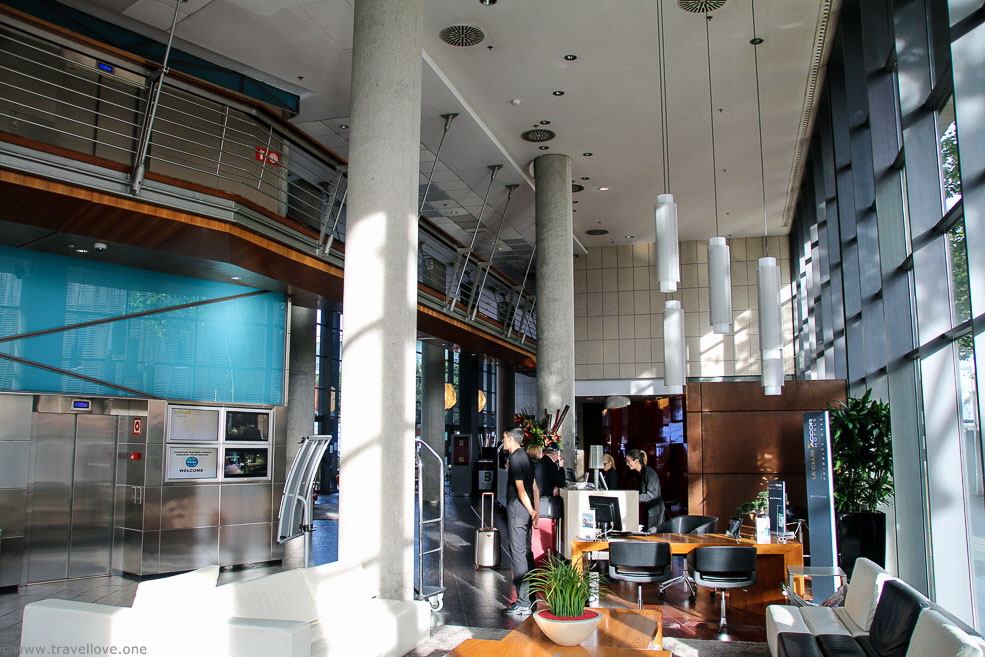 First of all we went to our rooms, and Birgit and my in-laws tried the very comfortable beds for nap.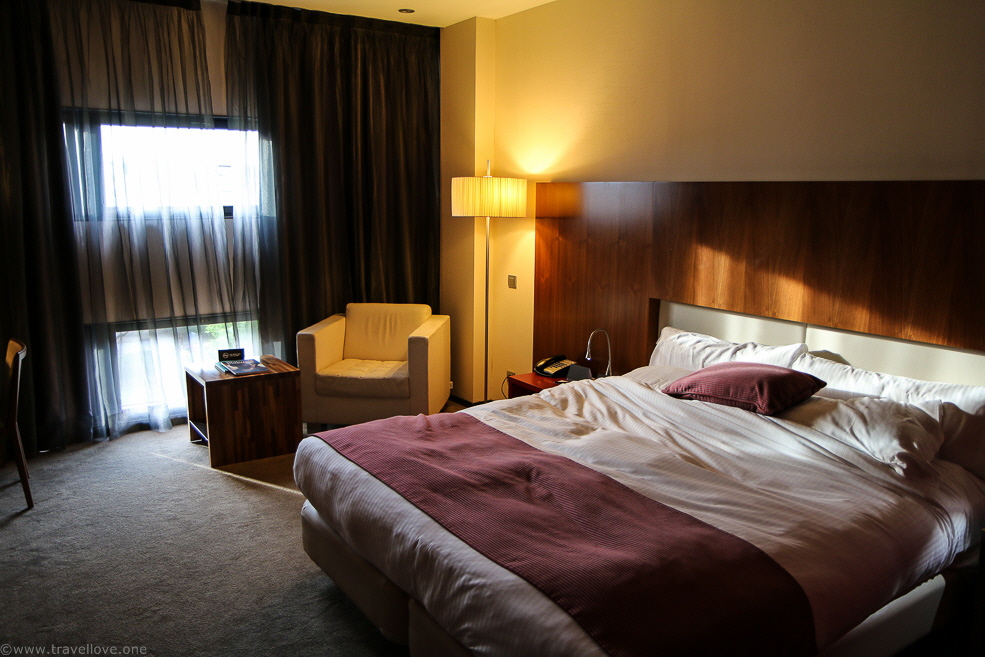 I used the time for a little discovery tour of the neighborhood, which I started on the roof terrace of our hotel.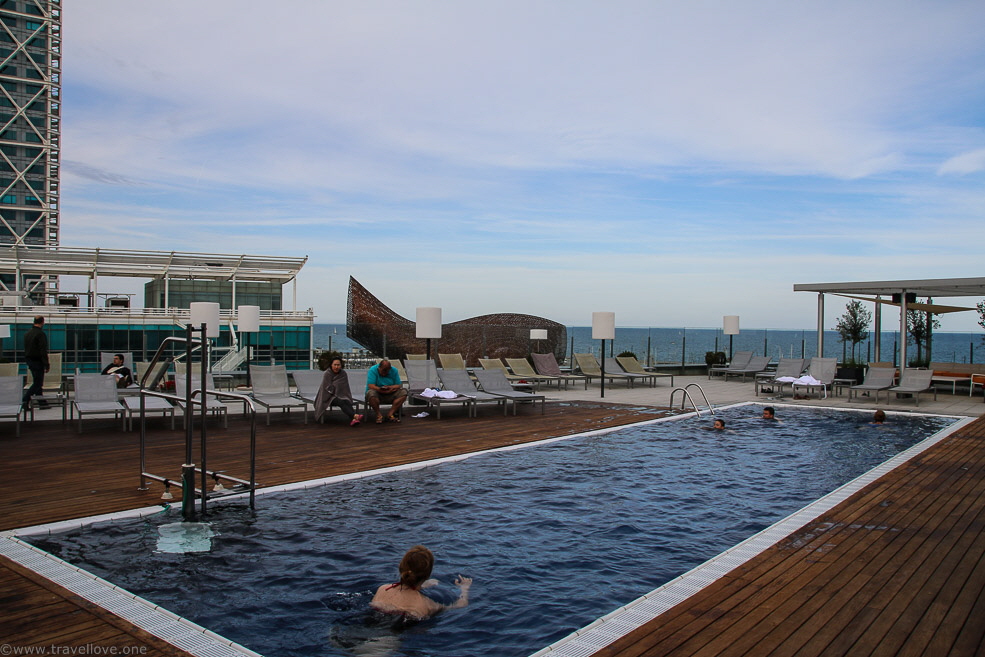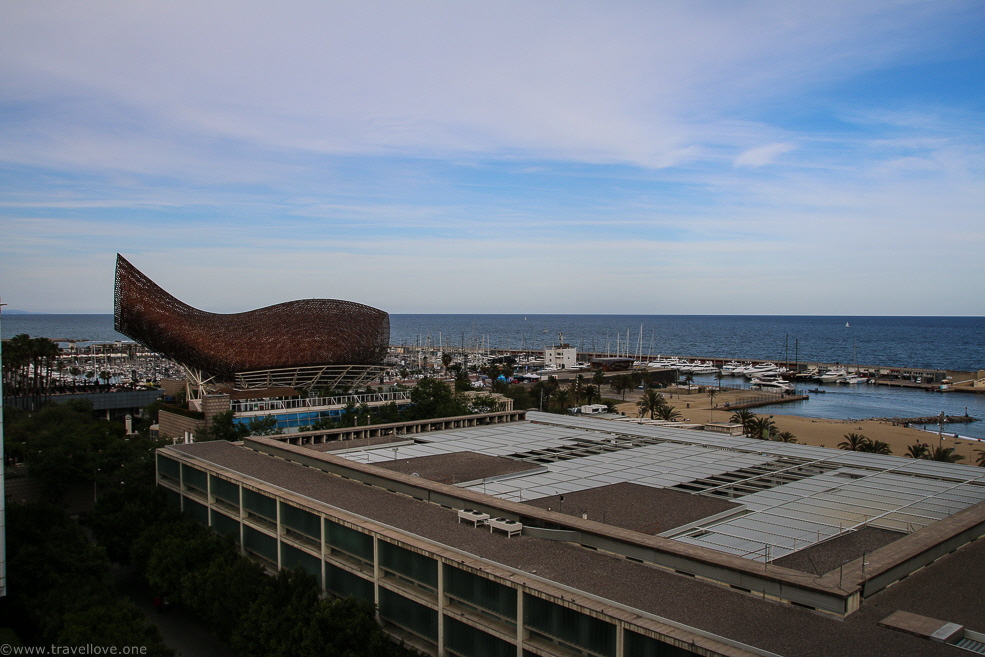 Just like the adjacent Arts hotel, the Pullman hotel is part of the building and marina complex "Port Olimpic". During the Olympic Games in 1992, these buildings served as accommodation for the athletes. These days, they host hotels, a casino, shops and restaurants. Visible from afar was a large copper sculpture which was glistening in the afternoon sun.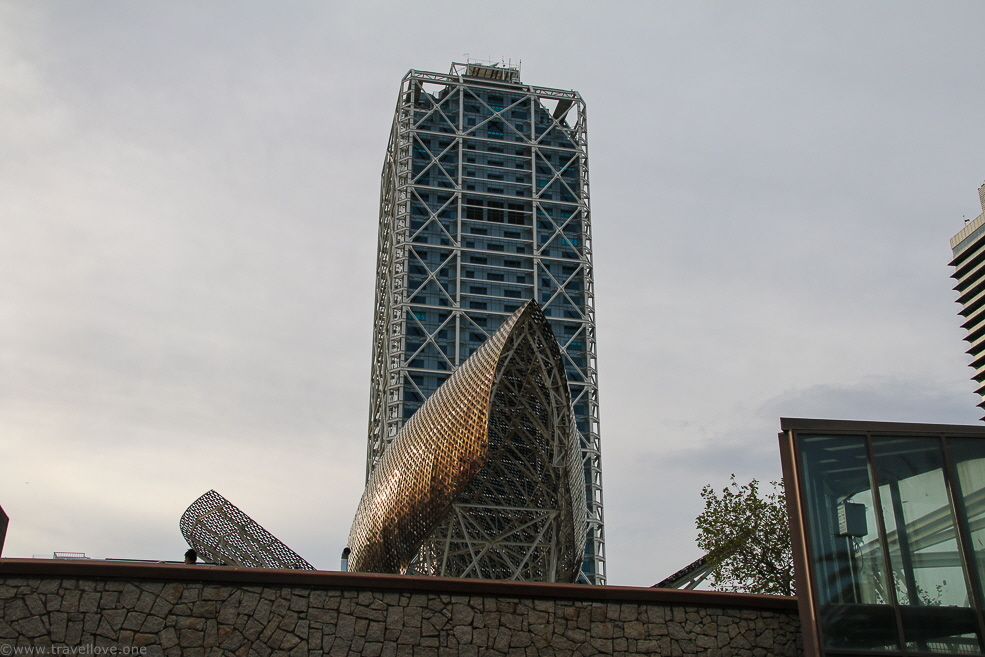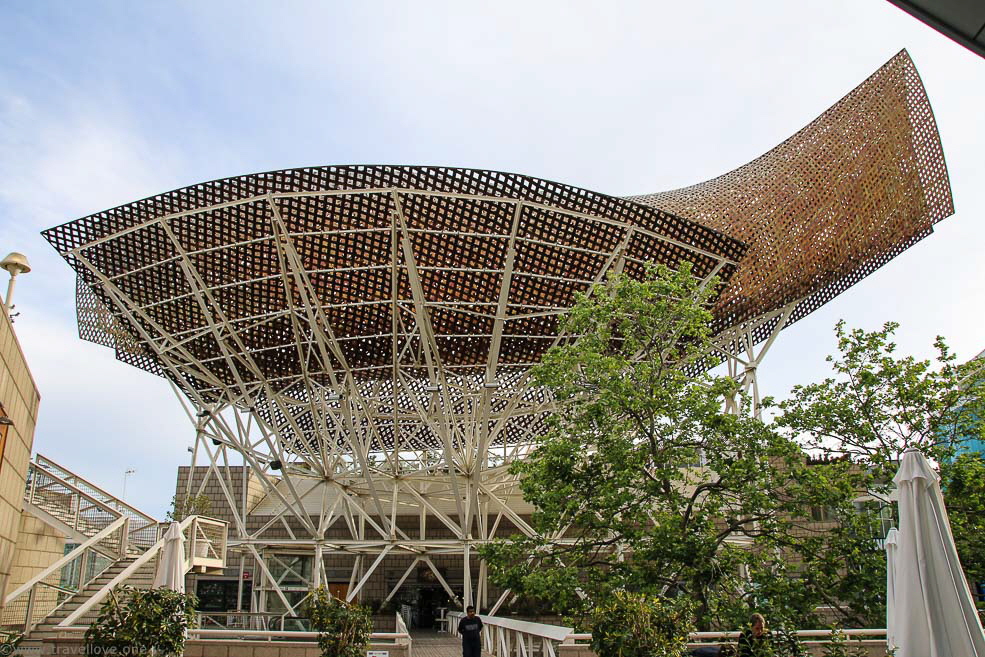 In continued my tour along the beach promenade, which was very busy despite the overcast weather. In the distance I could make out the prominent building of the W hotel at the port.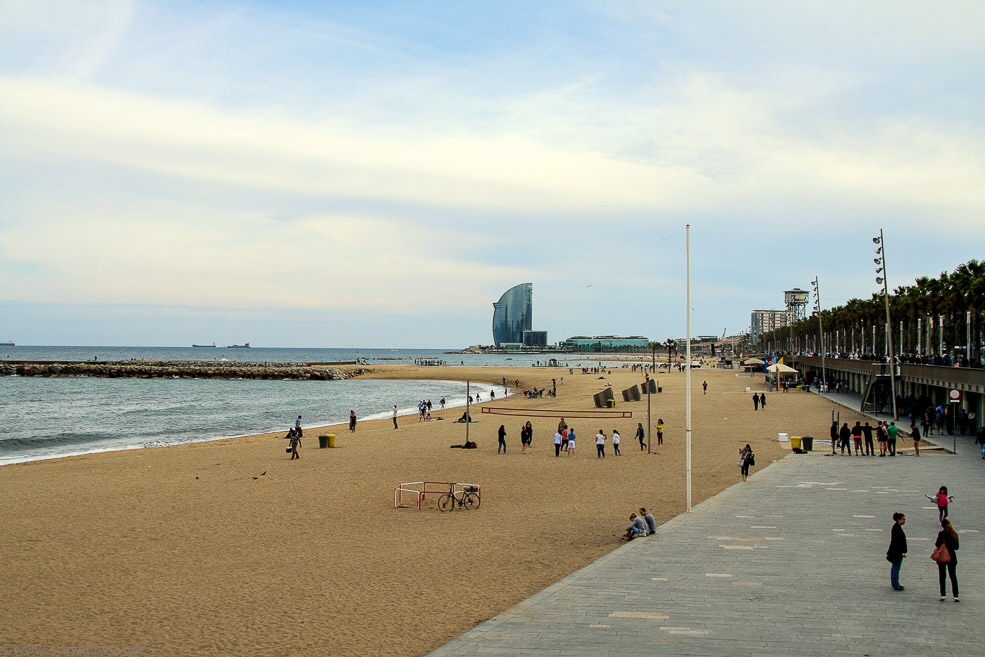 Music was coming from the bars and restaurants, and people were paying volleyball at the beach. This was definitely vacation mood!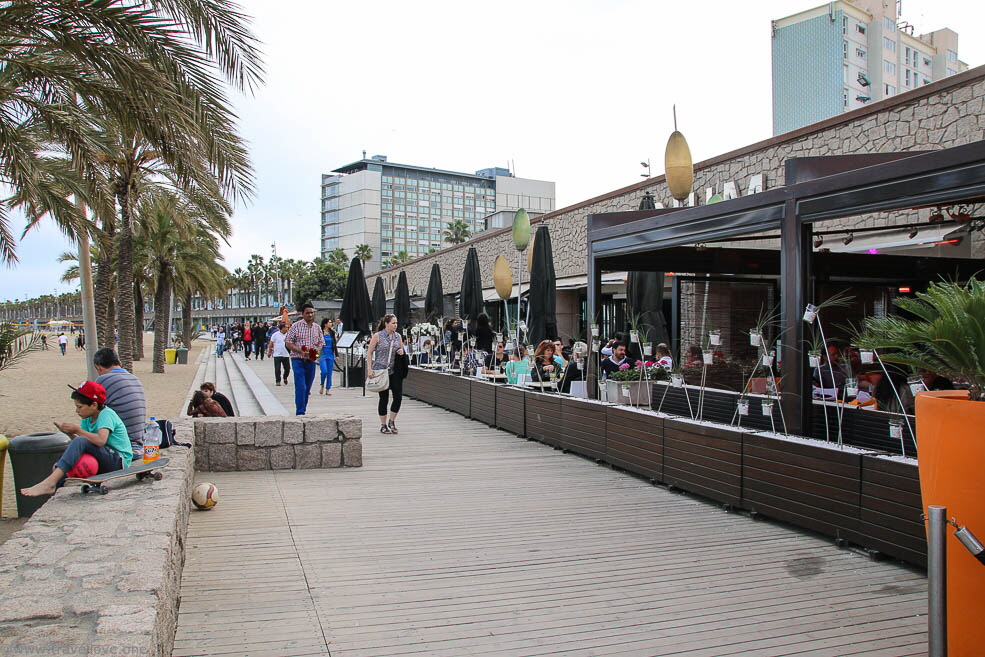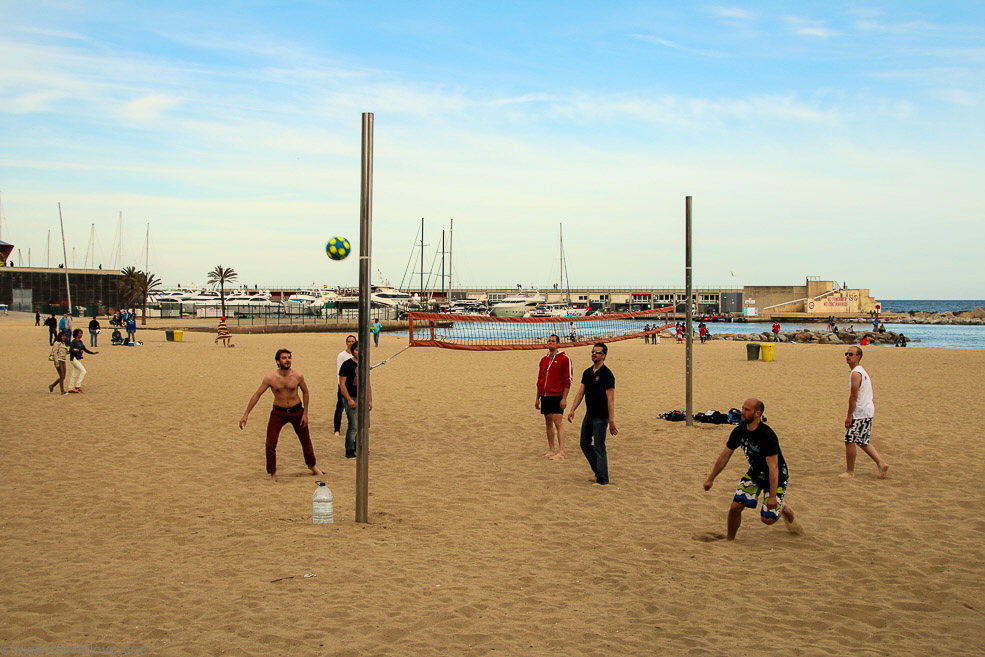 For dinner we went to a cozy little snack bar not far from the hotel as we weren't in the mood for long walks. We wanted to save our energy for the next day. Thanks to the Champions League (soccer) final Real Madrid vs. Atlético Madrid, which was broadcast on large TV screens, there was a lively atmosphere at the bar. We left the cheer to the local fans, and in anticipation of the followion day soon returned to the hotel.
www.travellove.one • www.thecruise.report • www.travelandcruise.net
© 2021 Die Rechte an Texten, Fotos und Videos liegen beim Autor der Webseite. Die Nutzung ist nur nach ausdrücklicher Freigabe erlaubt.