Part 6 - Geiranger
On the evening before, our captain had already informed us that we'd enter the fjord very early and pass the Seven Sisters Waterfalls at around 6.30 am. This meant our alarm clock would go off early – we obviously didn't' want to miss this spectacle.

The morning mist had enveloped the breathtaking landscape in a mystic robe, and the quiet waters of the fjord were mirroring the steep falling walls of rock.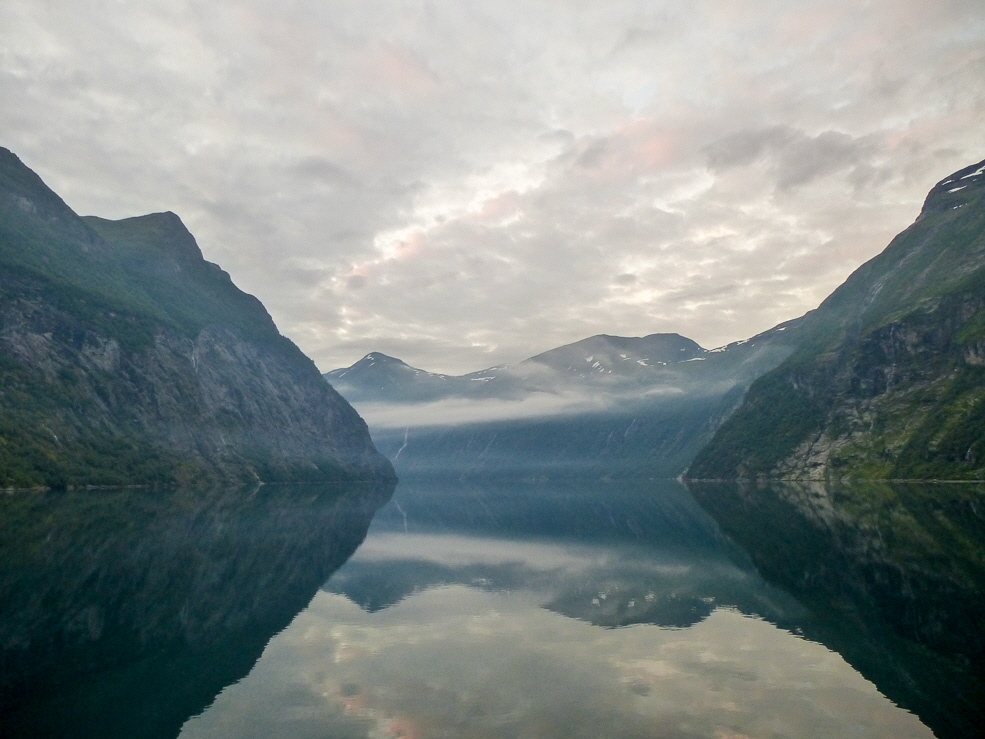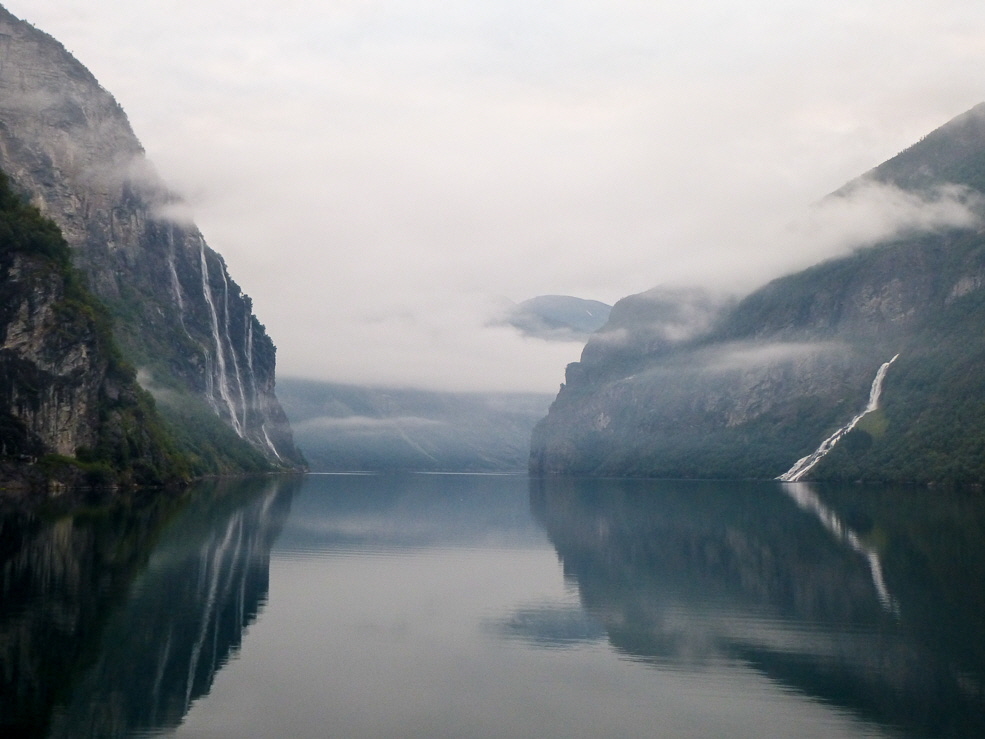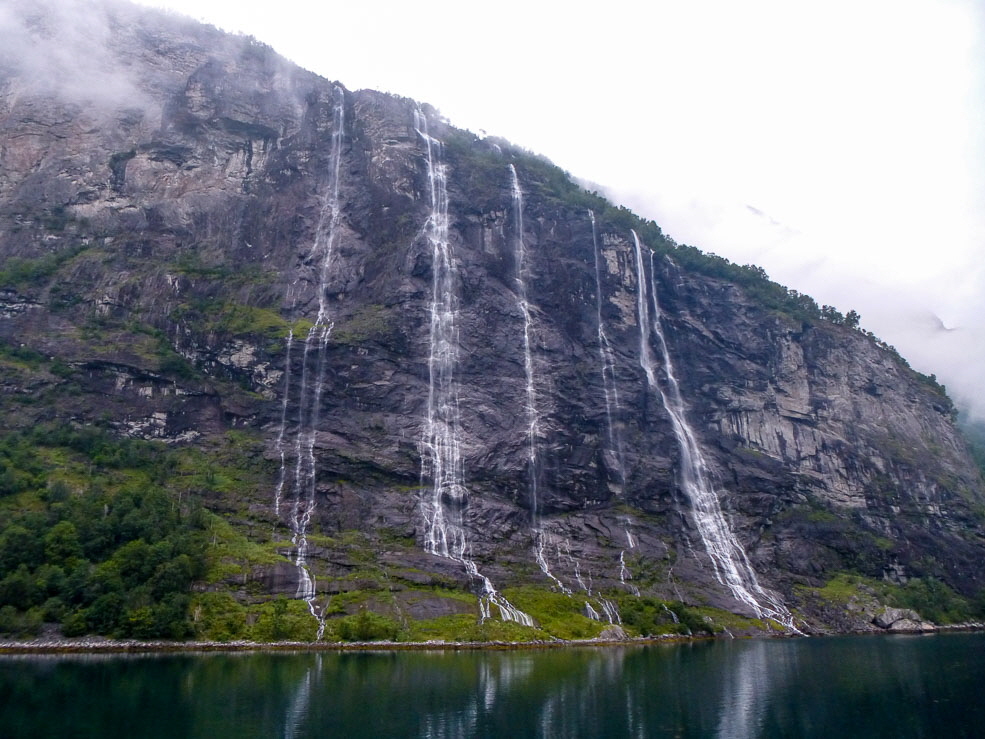 Originally, we were a bit undecided about which excursion to book. We definitely wanted to do something close to nature, so we had considered kayaking in the fjord and a hike to Storseter Waterfall. Since we couldn't be sure about what weather to expect and didn't feel like sitting in a kayak if it was cold and raining, we decided to hike for our view. Another decision we shouldn't regret.

Storsaeterfossen Waterfall is a 30m (100 ft.) high waterfall in the mountains above Geiranger (550 m NN). To get there, a bus took us to a parking area at around 250m altitude, from where we started a warm-up walk towards a mountain farm (Westeras Fam).

From the parking area we already got great views of the mountains, partially still covered in snow.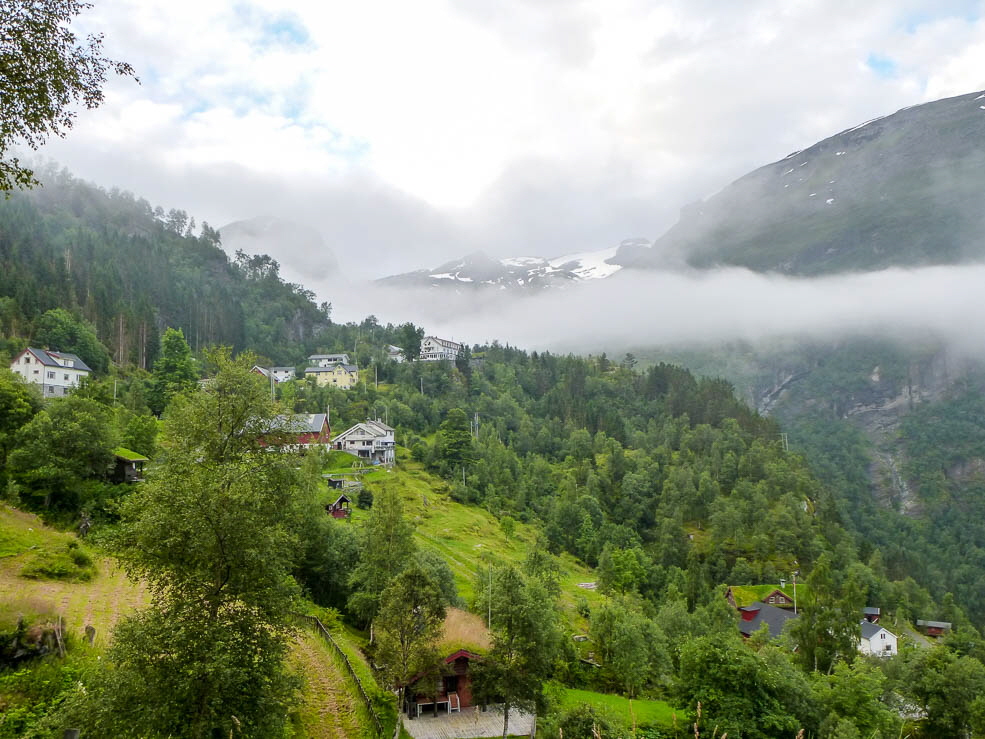 This first part of the way was rather easy going compared to the ascent from the farm to the waterfall, which was much steeper.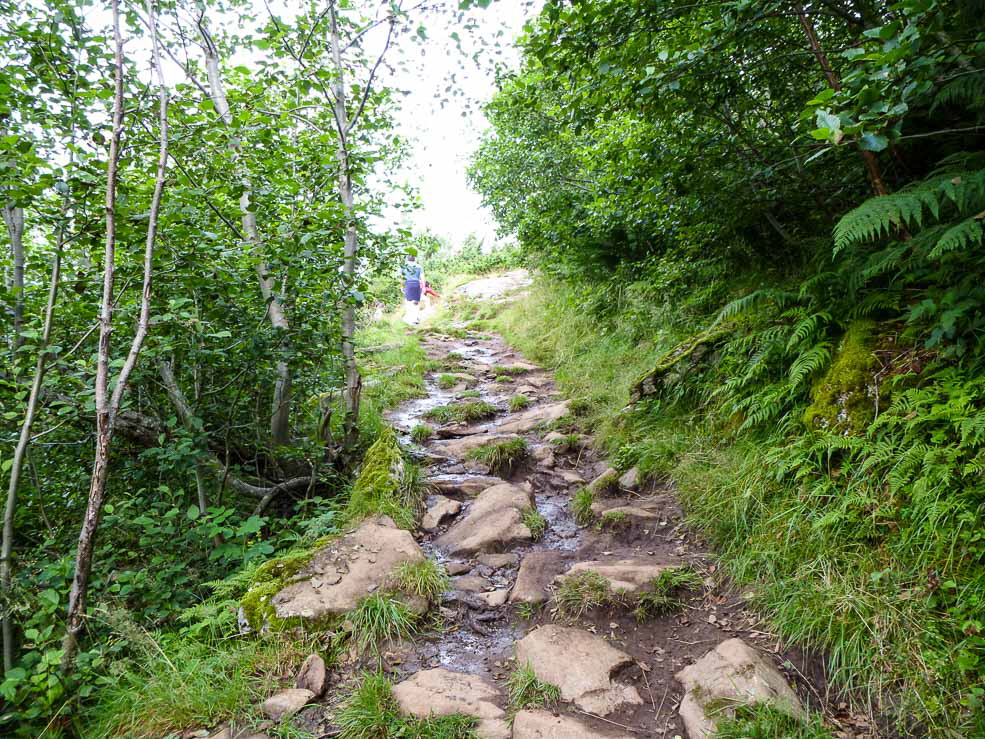 At this time, wafts of mist were still rising from the valley, and the temperatures were pleasantly cool – for which we were almost grateful. Again and again we stopped at one point or another to take in the incredibly beautiful landscape.
I don't think the following pictures need any comments.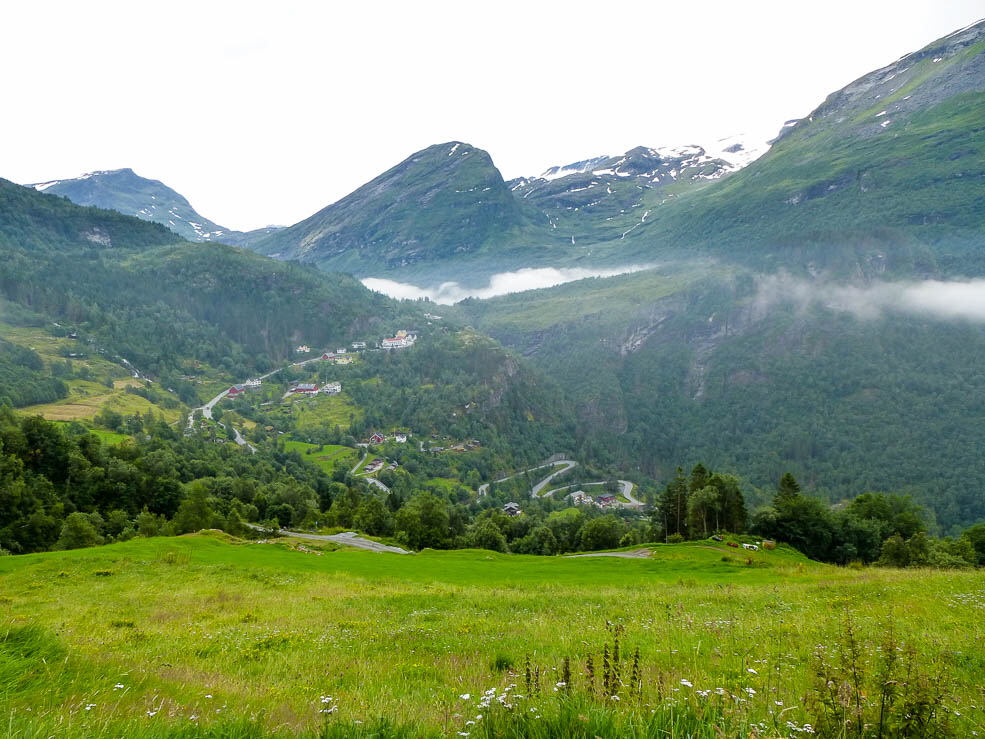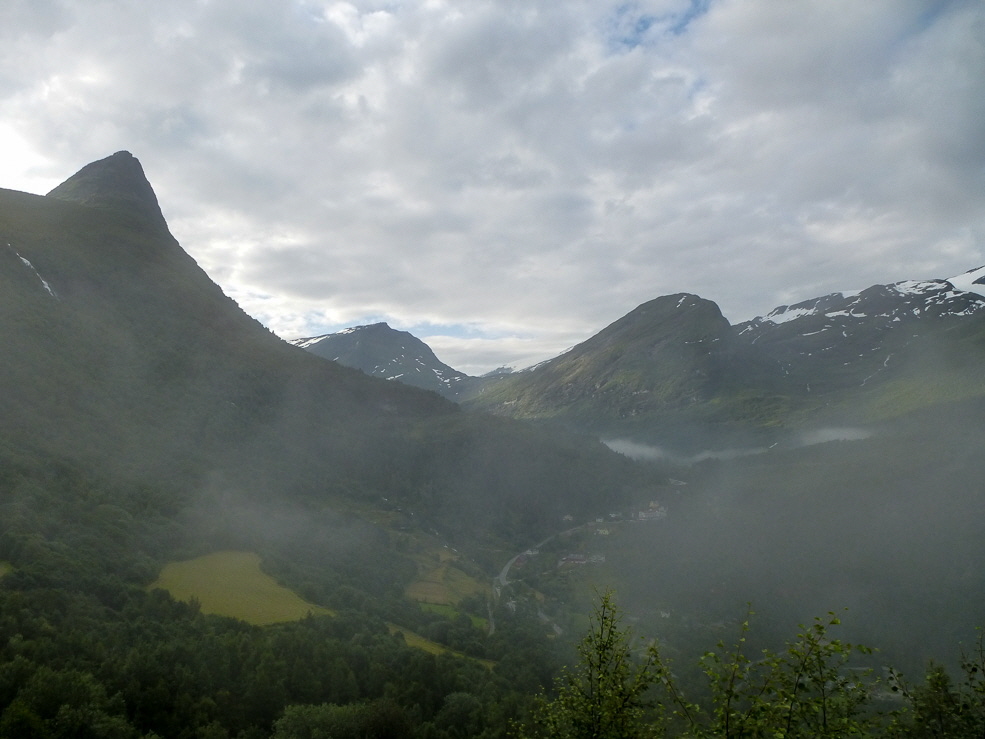 And gradually our waterfall came into view.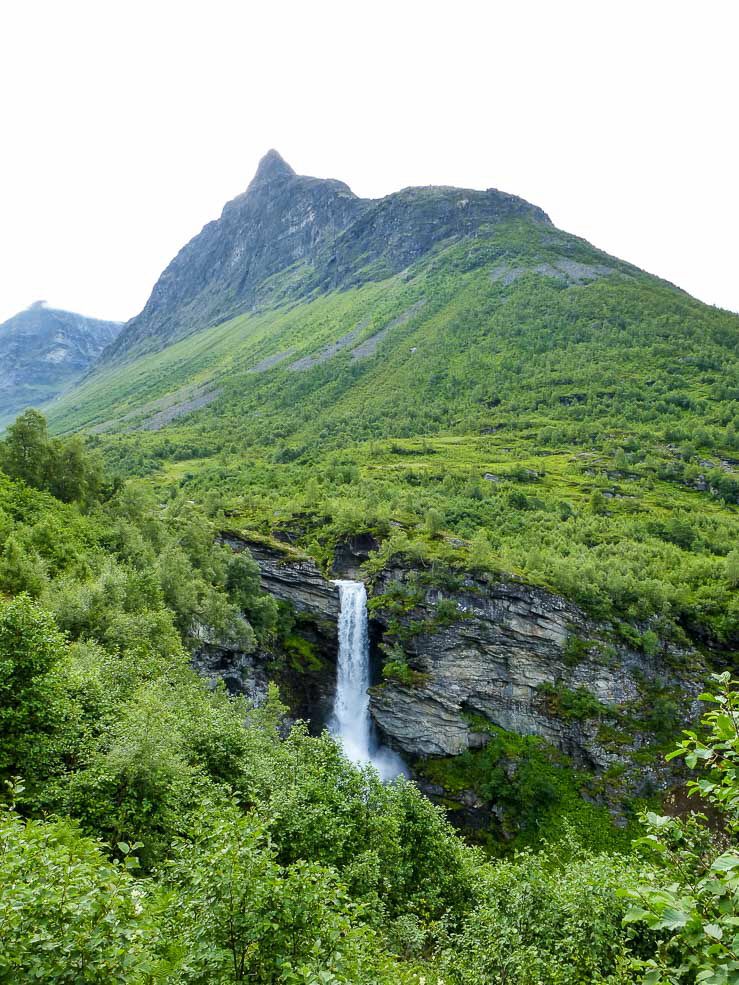 We took a short rest in a clearing above the waterfall before we descended the narrow path towards the waterfall in small groups, until we finally stood behind it.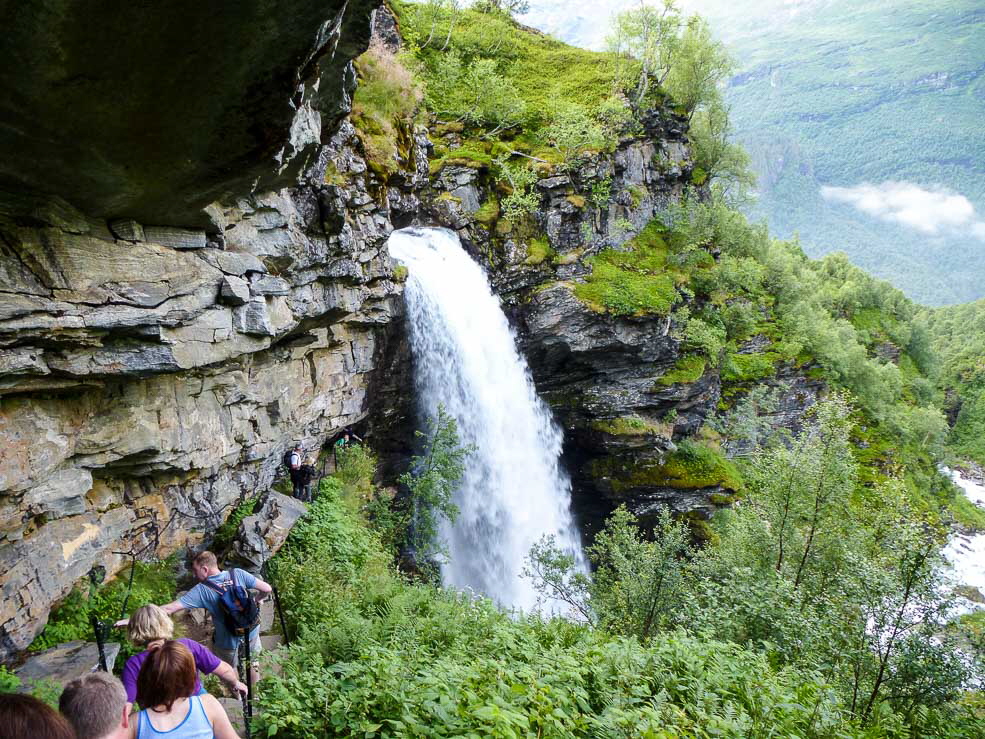 A few minutes later we enjoyed the deafening natural spectacle until it was time to clear the narrow path for the next curious souls. And meanwhile we could already see the blue sky.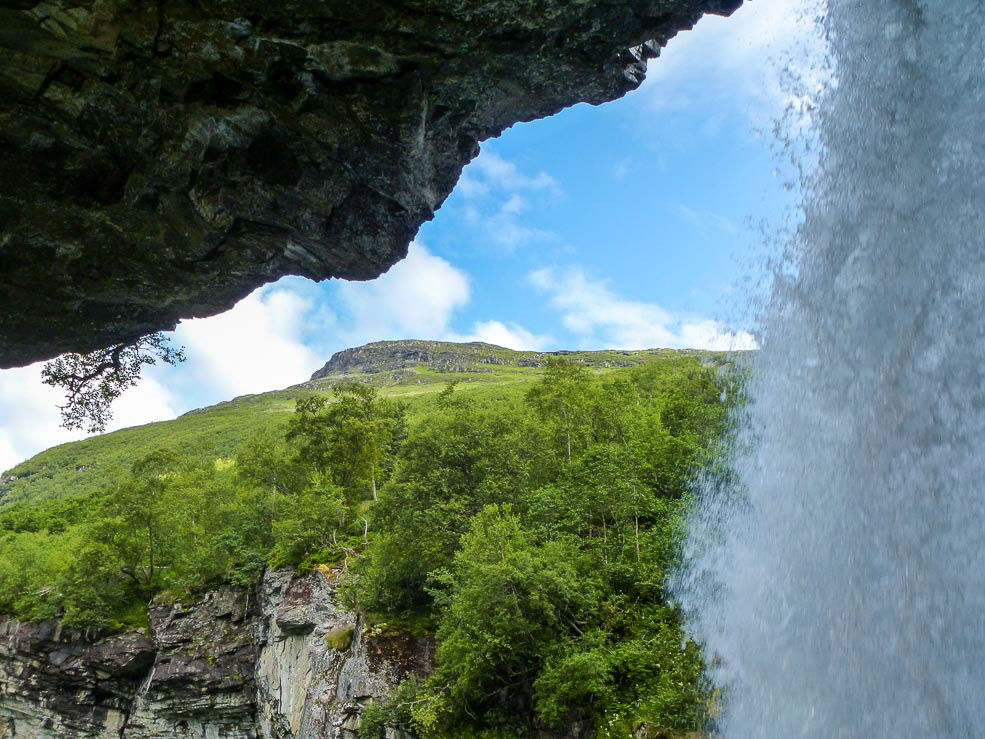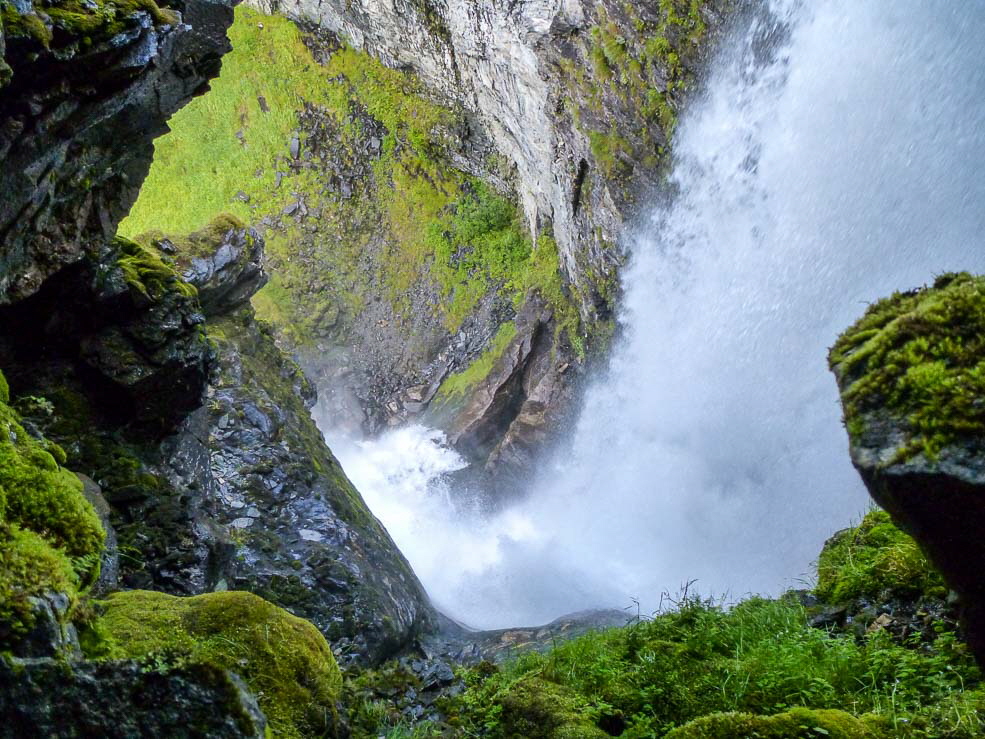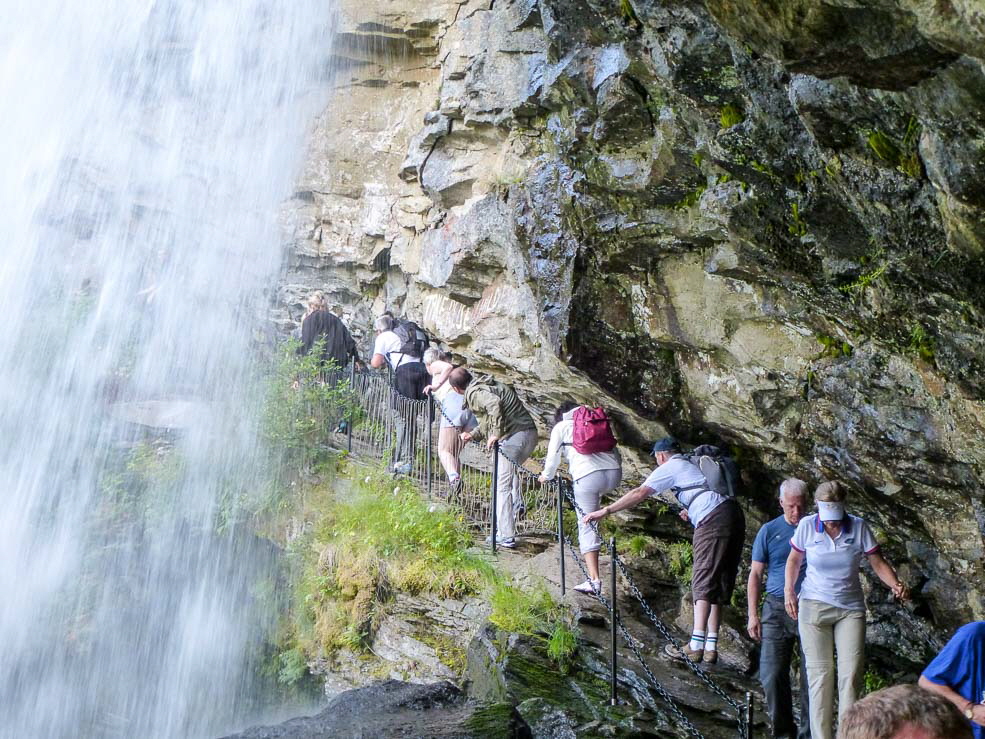 We then descended to the farm, by now under blue skies and sunshine, where we were served home-made waffles and coffee. We used the stop for a few animal photos and more admiration of the landscape.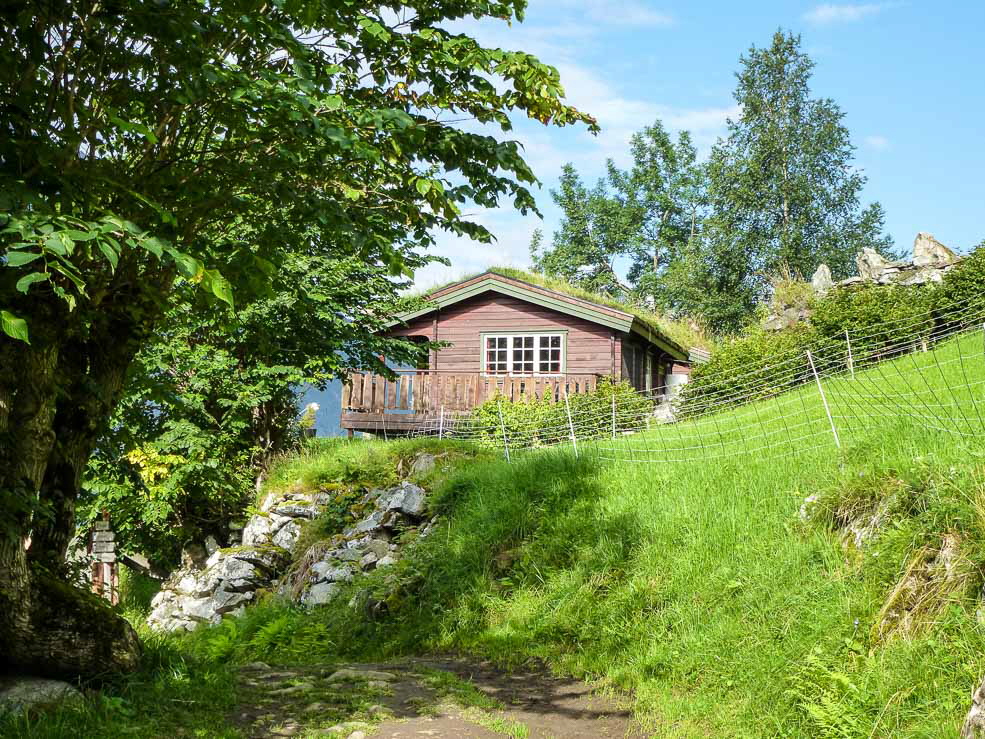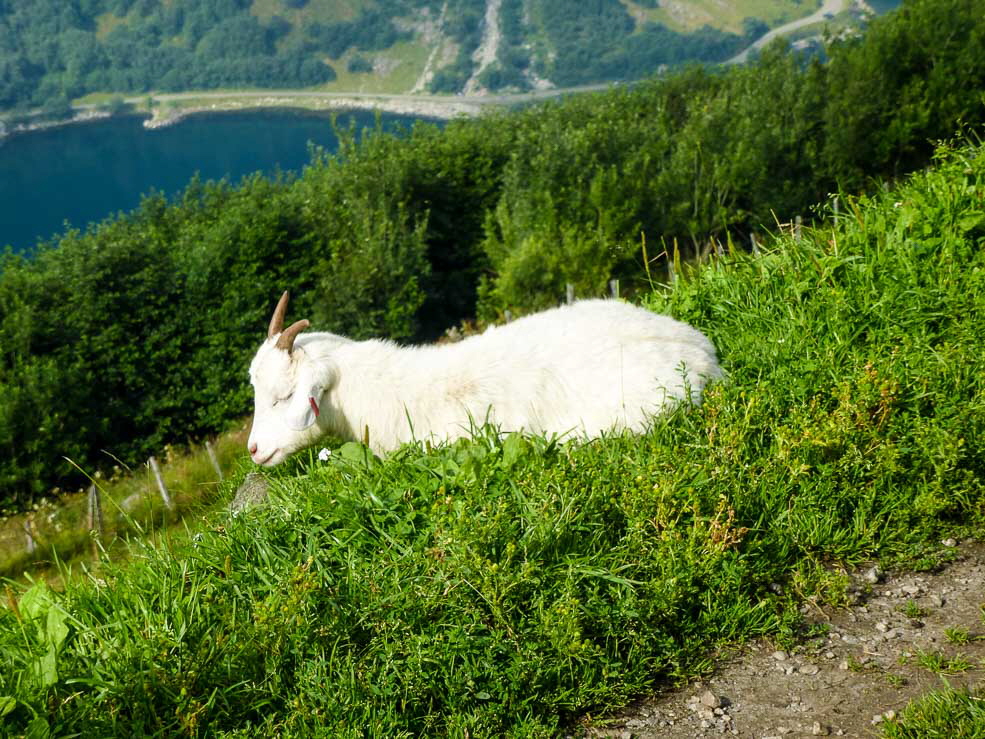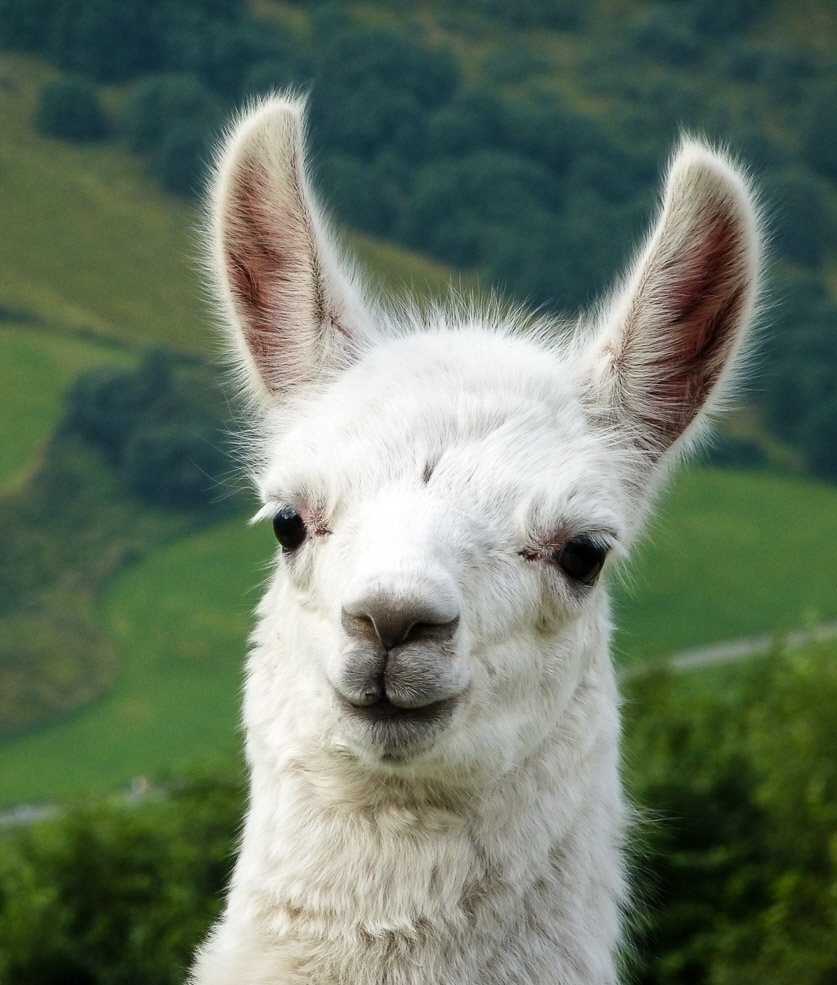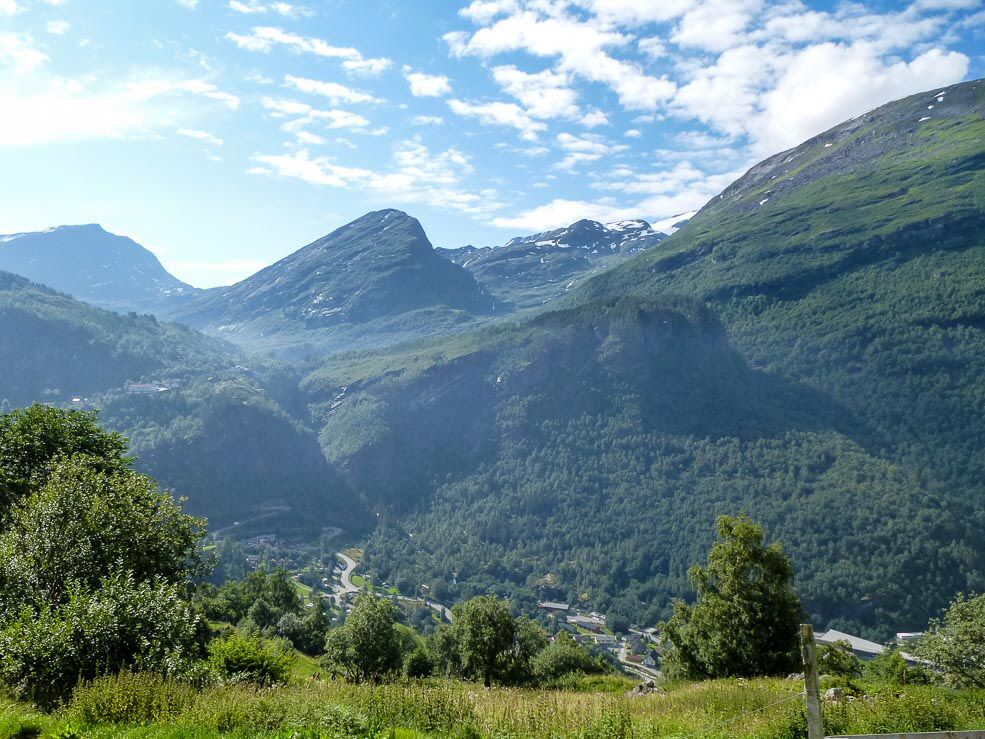 A short walk took us back to the parking area, where we were picked up by a bus and taken back to the village of Geiranger. But before we left we had time to take a picture of the probably best-known motif of this place.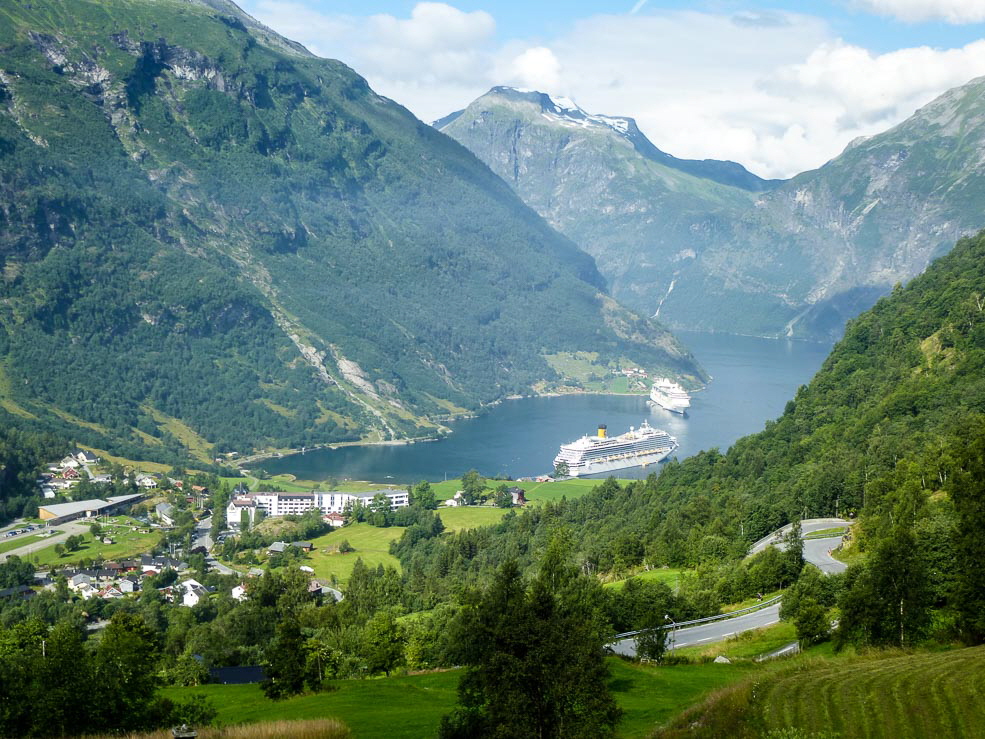 We decided to take a tender to return to the ship and brace ourselves at the lunch buffet. It was during this transfer that I managed to take my favorite picture of the Brilliance.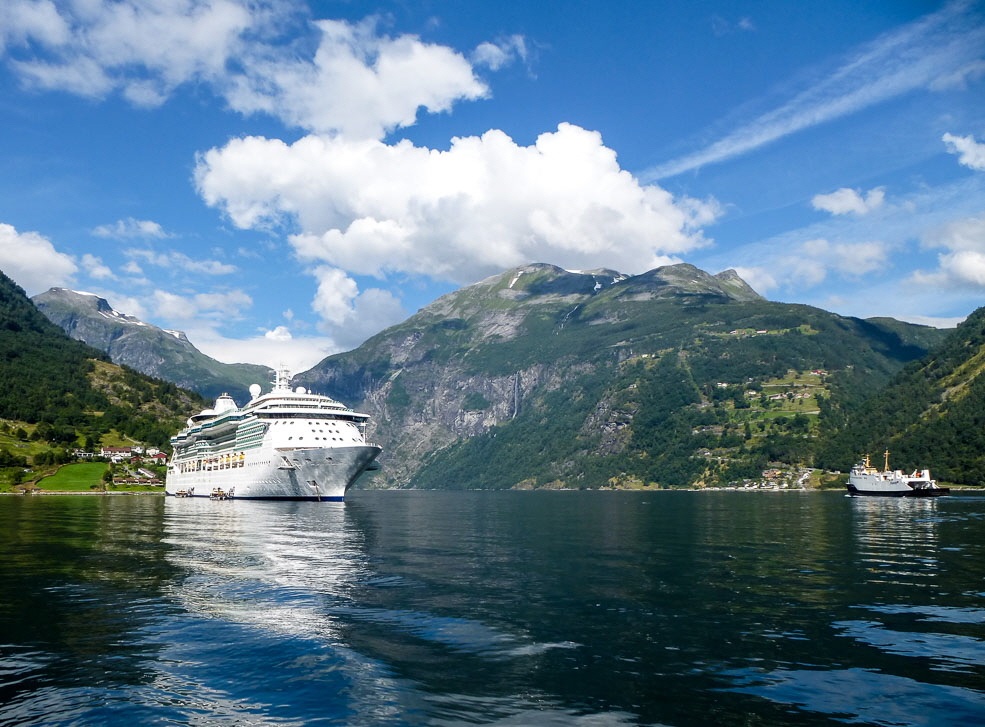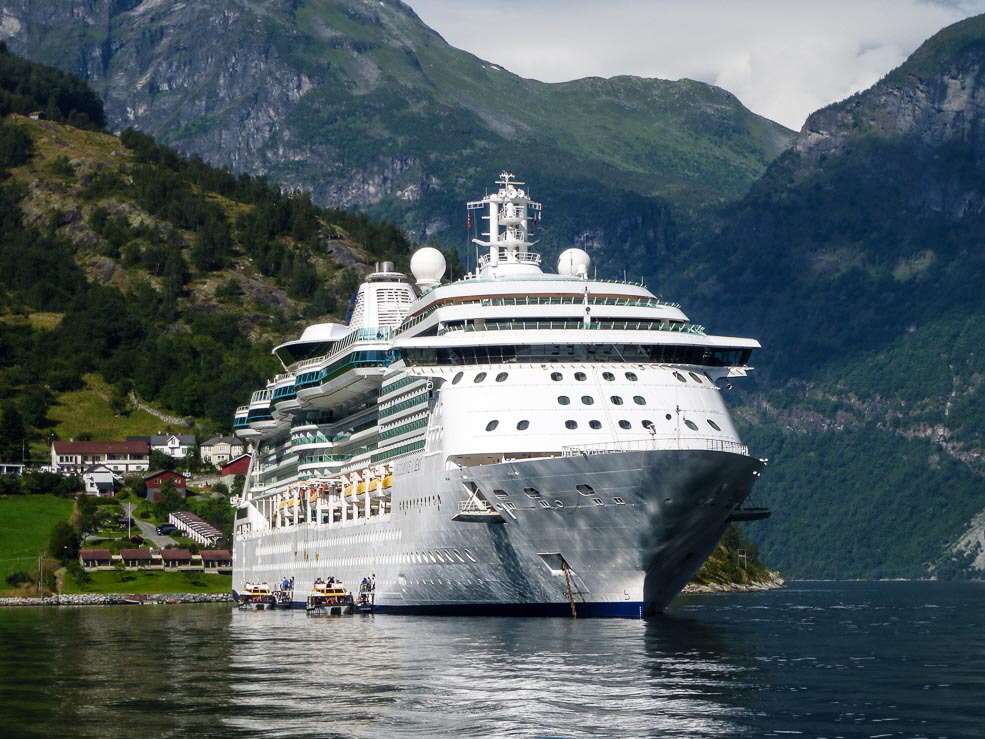 Not only was our lunch delicious again, but it was also unforgettable to sit in the outside area of the Windjammer Cafe, enjoying the sun while overlooking the beautiful fjord and simply rejoicing in life.

From our lunch table we were able to watch an incoming Hurtigruten ship, a sight like taken from a travel book.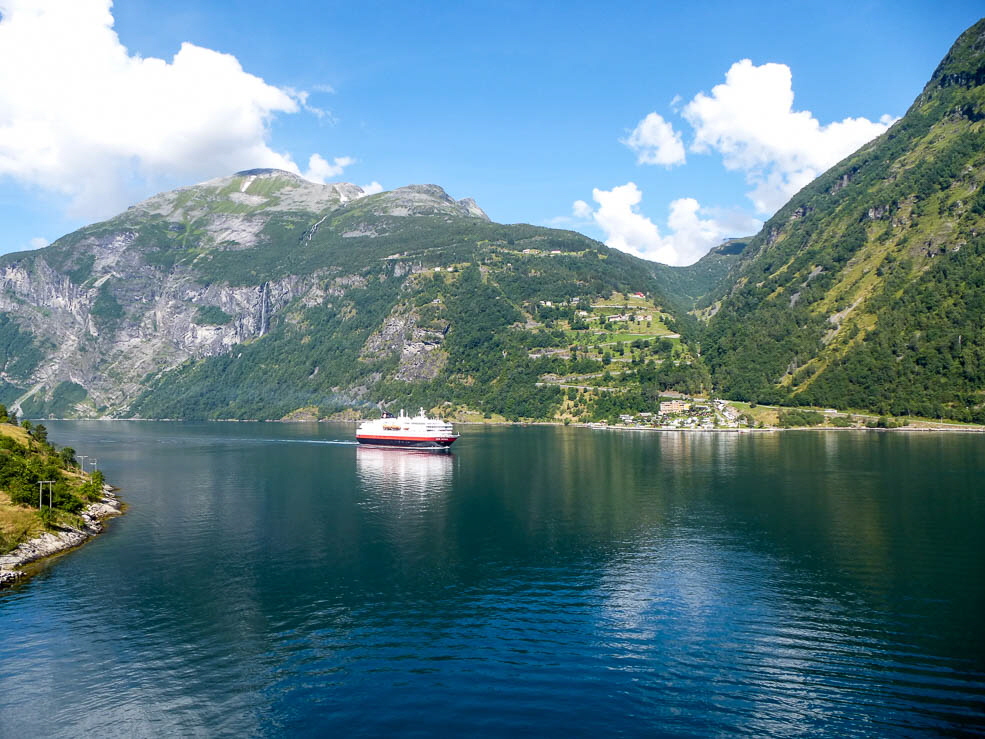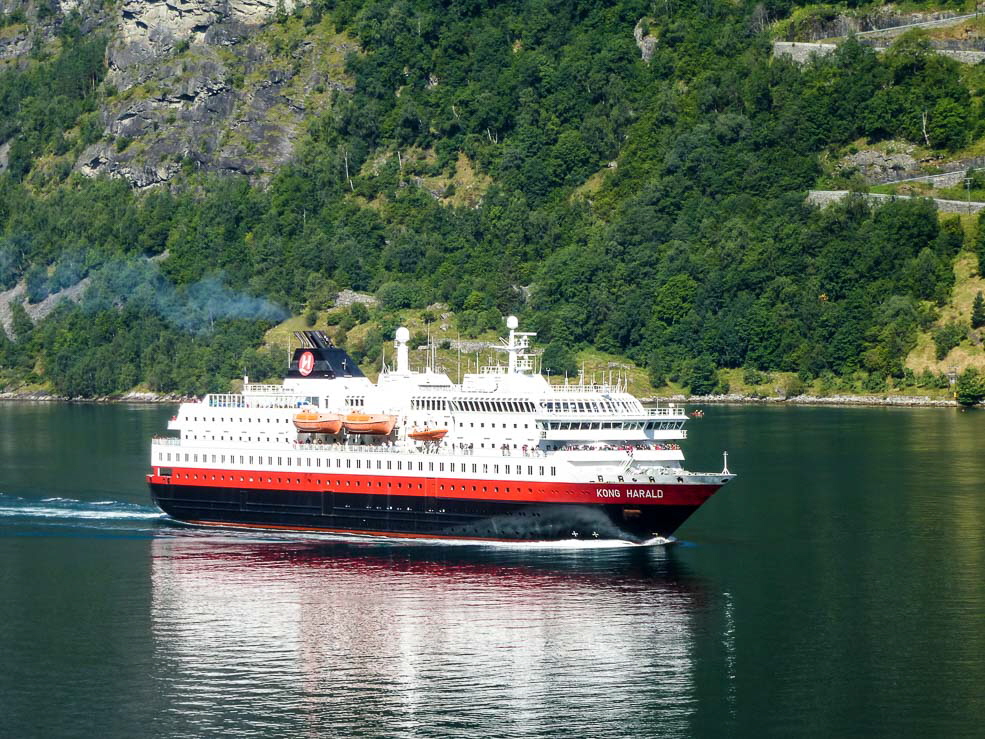 Well nourished, we took another tender ashore to walk around the (mini) town of Geiranger and to visit the church enthroned above the village.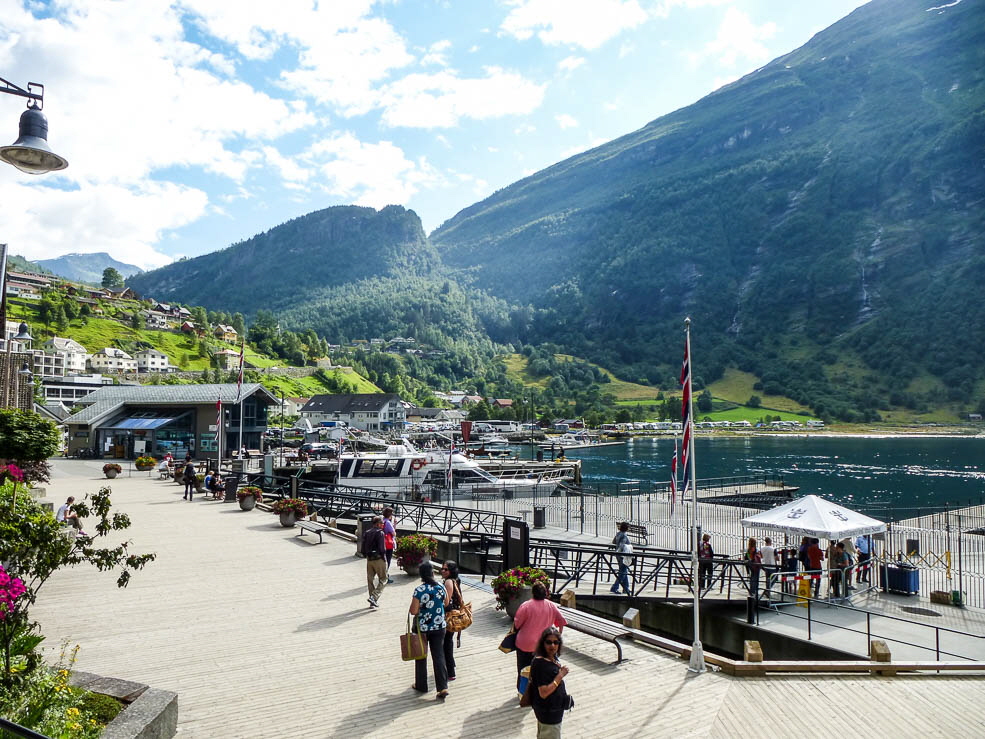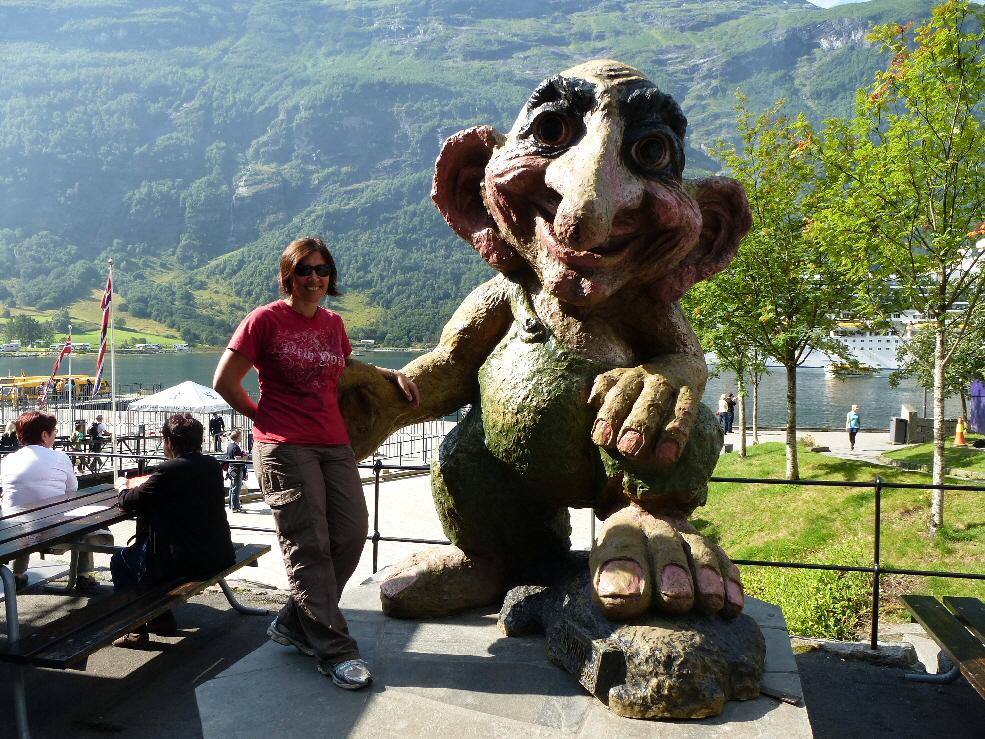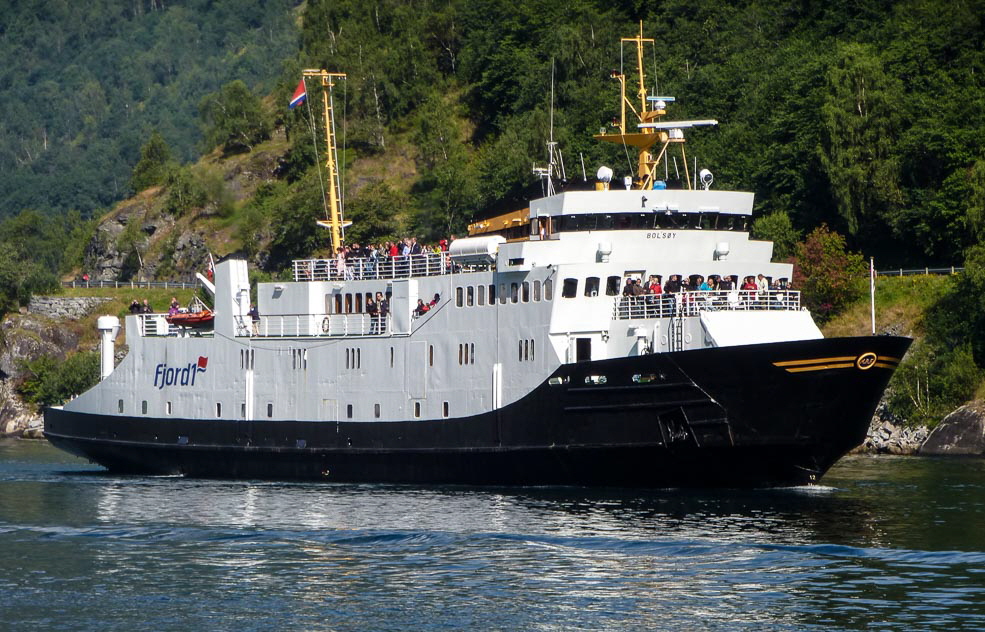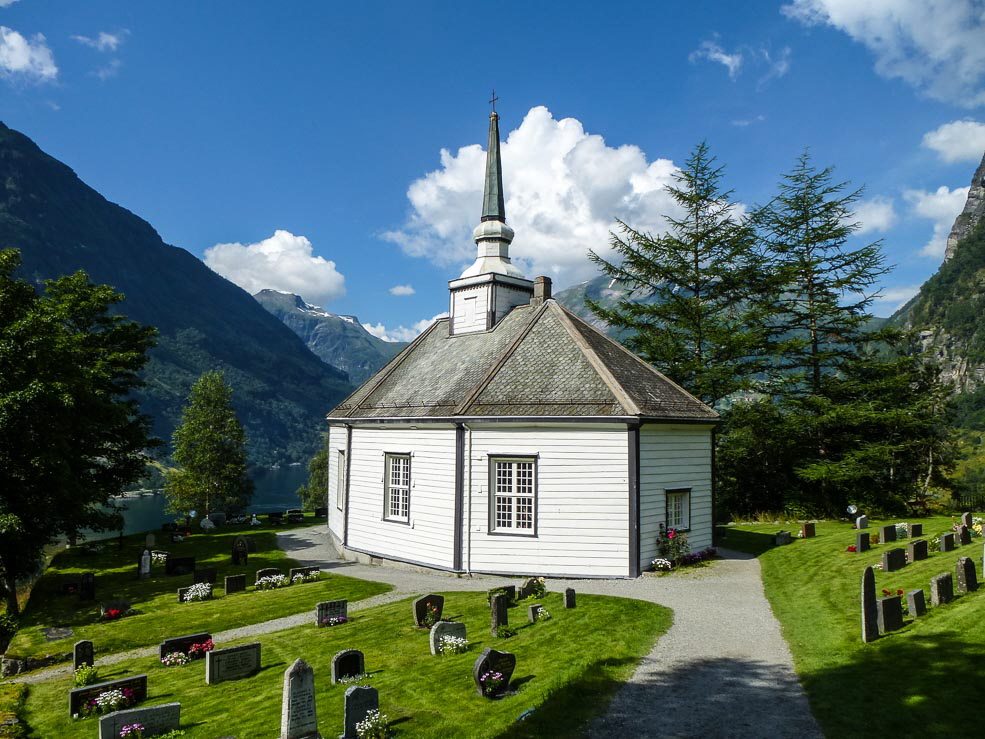 We ended our excursion with a nice cup of Chai Latte in a cute little cafe near the pier. Small terraces were worked into the hillside and were equipped with chairs and hammocks.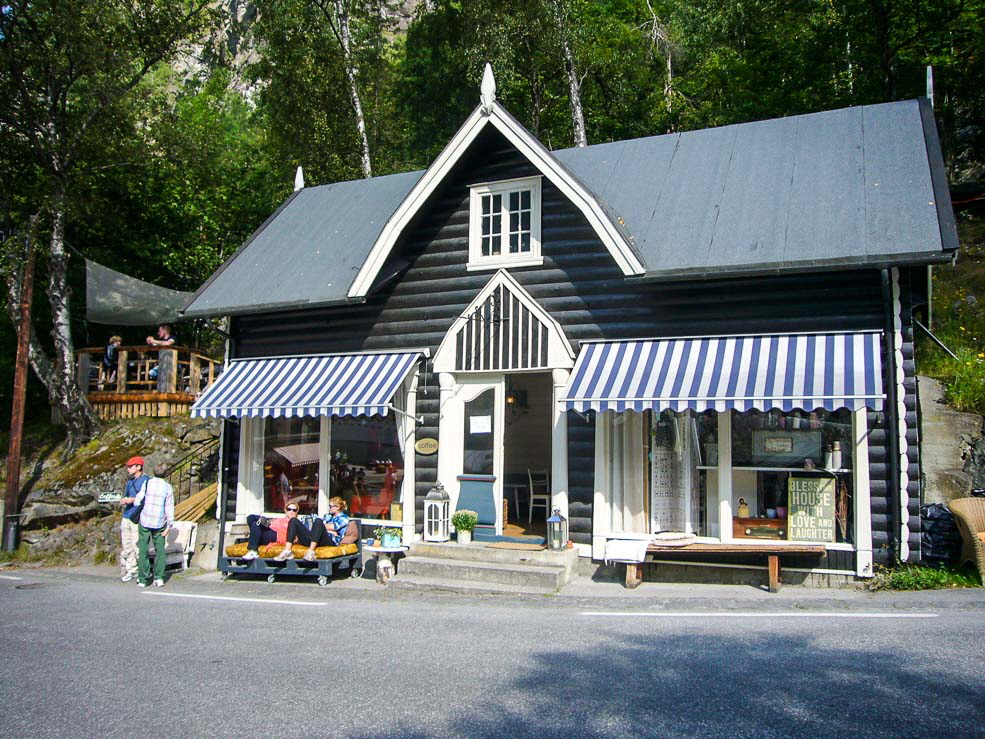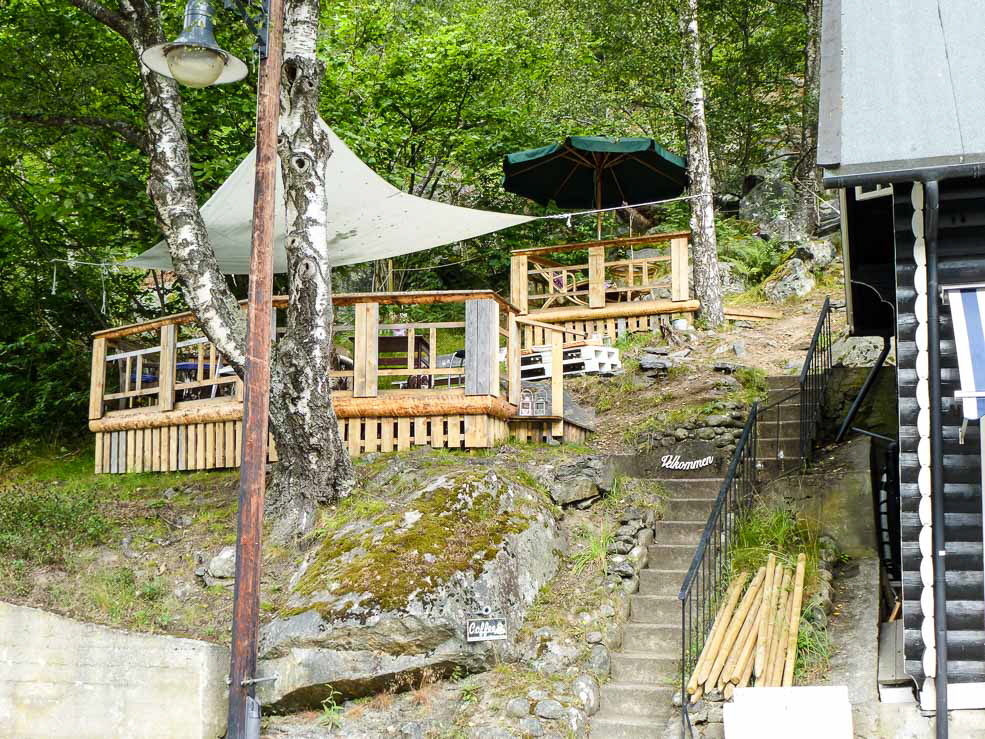 We lingered here for a little while and enjoyed the late afternoon in the Geiranger Fjord. It was easy to see why people rave about this place. Moreover, we were so lucky to see it under blue skies and sunshine.

After this relaxed ending we returned to the ship and set sail again.

There is only one word which describes our farewell to Geiranger and the exit into the fjord past steep walls of rock and many waterfalls: gorgeous! Apart from that I'll let the pictures do the talking...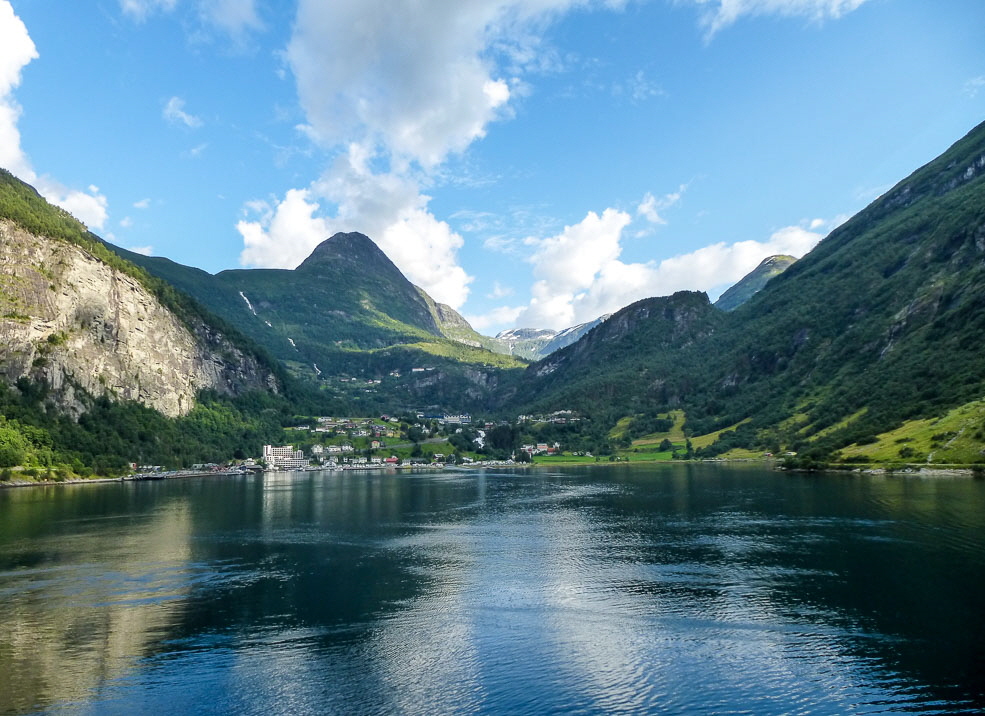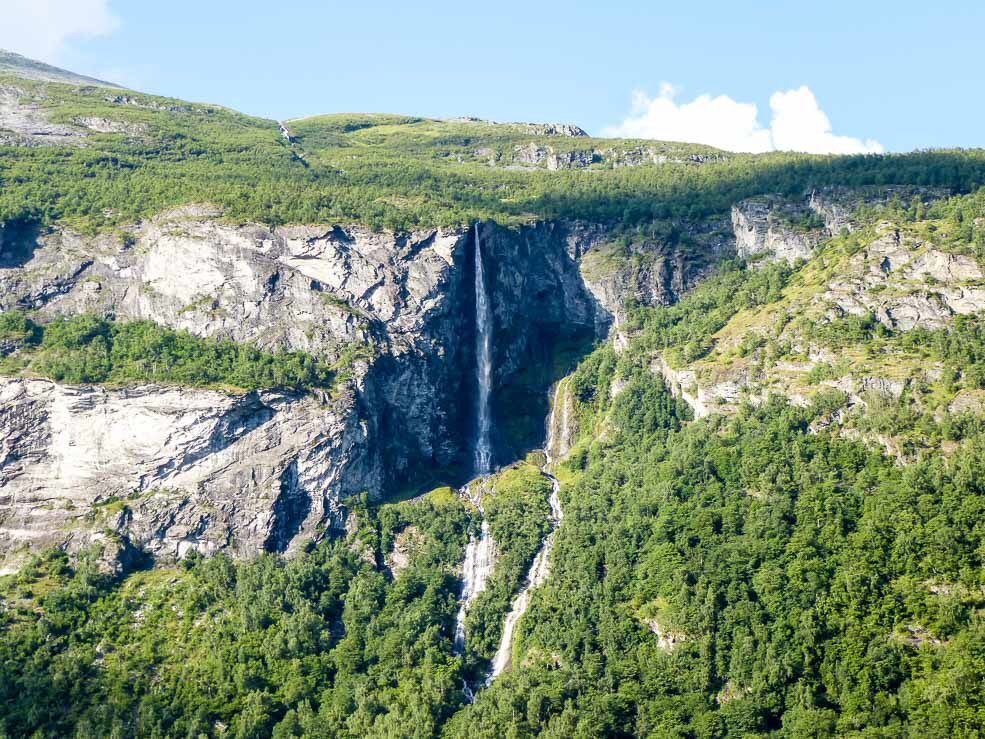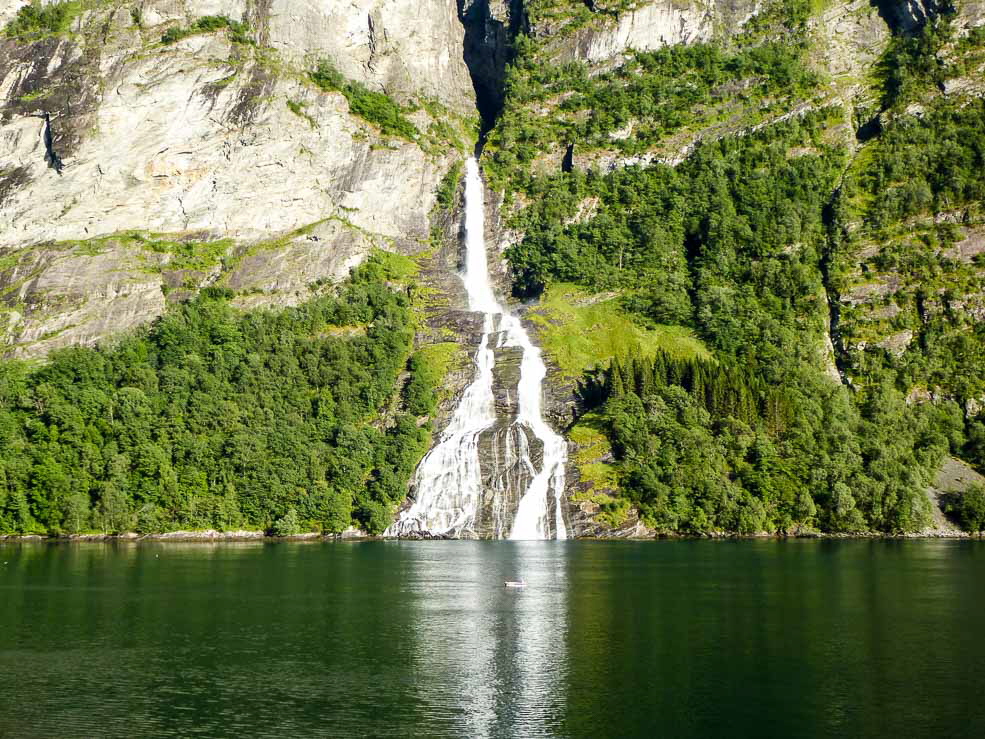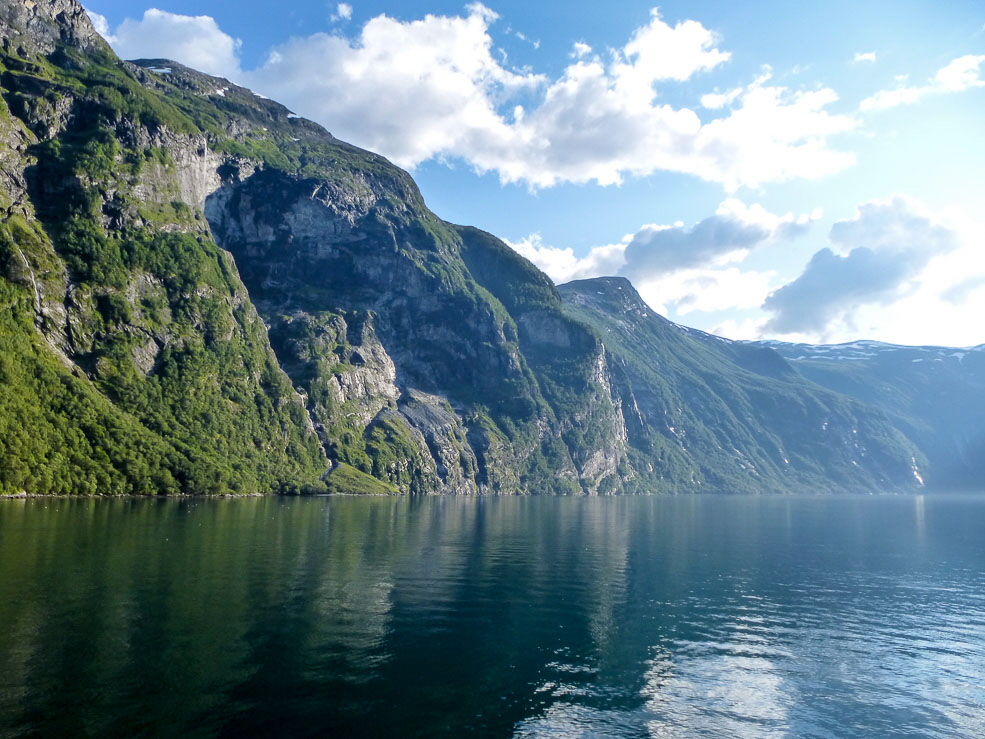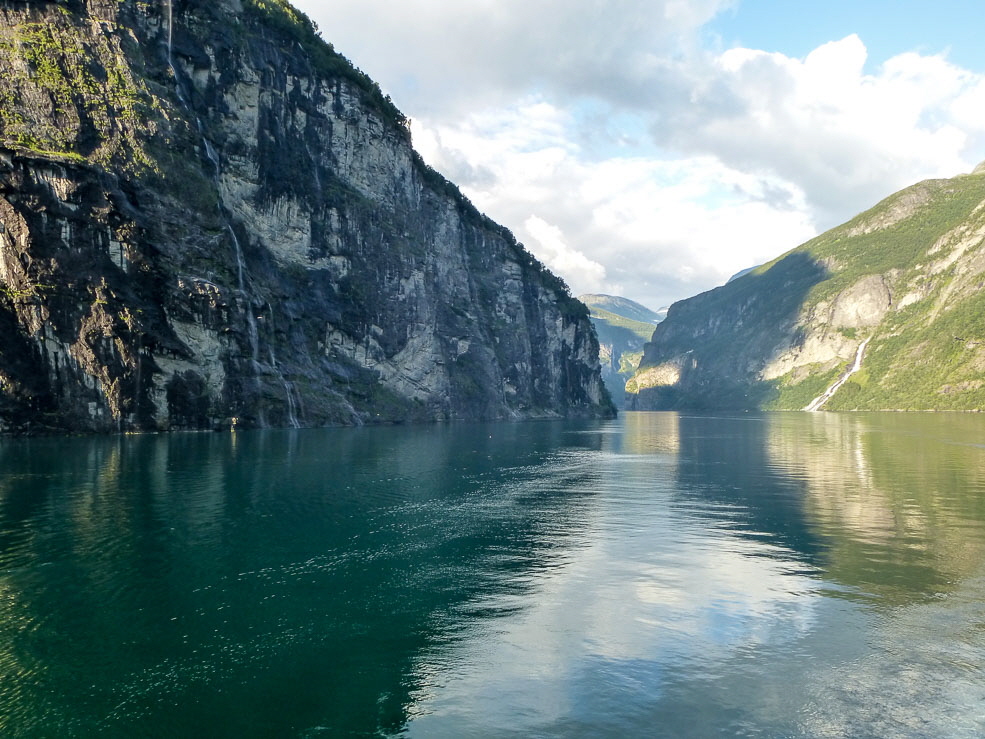 www.travellove.one • www.thecruise.report • www.travelandcruise.net
© 2021 Die Rechte an Texten, Fotos und Videos liegen beim Autor der Webseite. Die Nutzung ist nur nach ausdrücklicher Freigabe erlaubt.