Florida and Bahamas on the Majesty of the Seas, December 2014 - Part 3
Embarkation in Miami

The next day marked the beginning of our short cruise. After a quick stop for a few errands at Aventura Mall we drove to Miami Airport. That's where we returned our rental car and boarded the shuttle bus to the port.

Check-in was relatively quick. After approximately 20 minutes we set foot on the Majesty of the Seas. For me, this moment was filled with feelings of nostalgia and many memories of my youth which resurfaced. About 25 years ago, when the Sovereign Class was brandnew and made it even into German news as a marvel of technology, I often drove past it in Miami with big eyes, thinking "One day I want to be on a ship like this". 25 years (and some other ships) later, this time had come. It is hard to describe, but stepping on board was like stepping into my own past.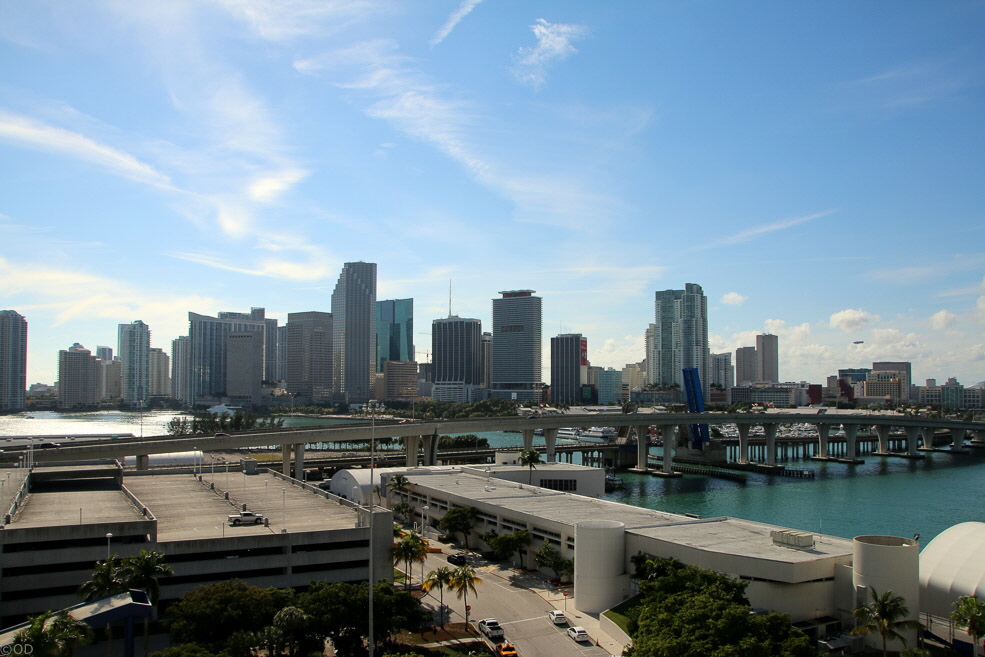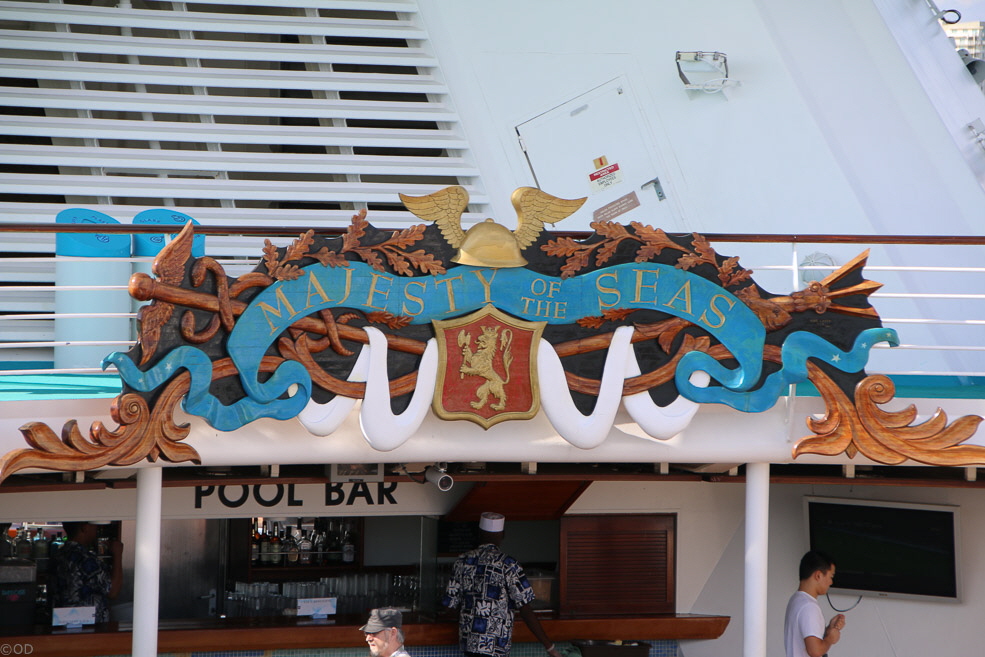 In the atrium, as such a novelty on cruise ships of that time, we were greeted by a beautifully decorated Christmas tree. Almost surreal at 28C (86F) outside temperature.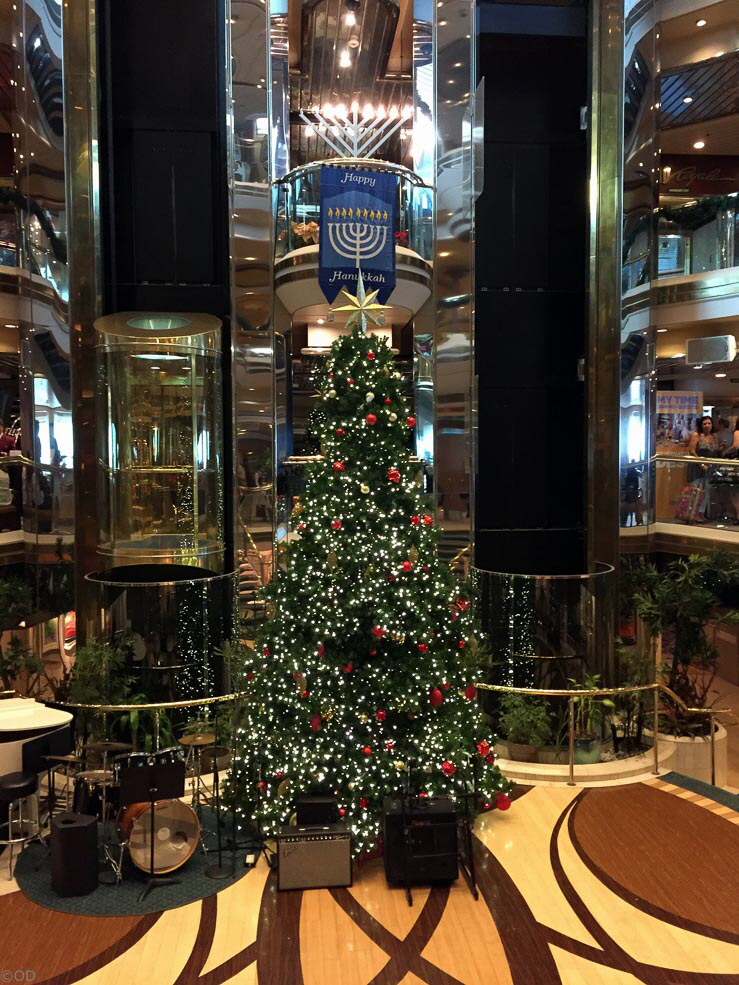 After a first visit to the Windjammer Café we could already access our stateroom (9540). It was a "Superior Outside Stateroom" on deck 9. At 14 sqm, SO staterooms are slightly bigger than the other outside staterooms but have the disadvantage of a slightly limited view. However, this wasn't a dramatic restriction with this cabin, the view was centered above one of the lifeboats.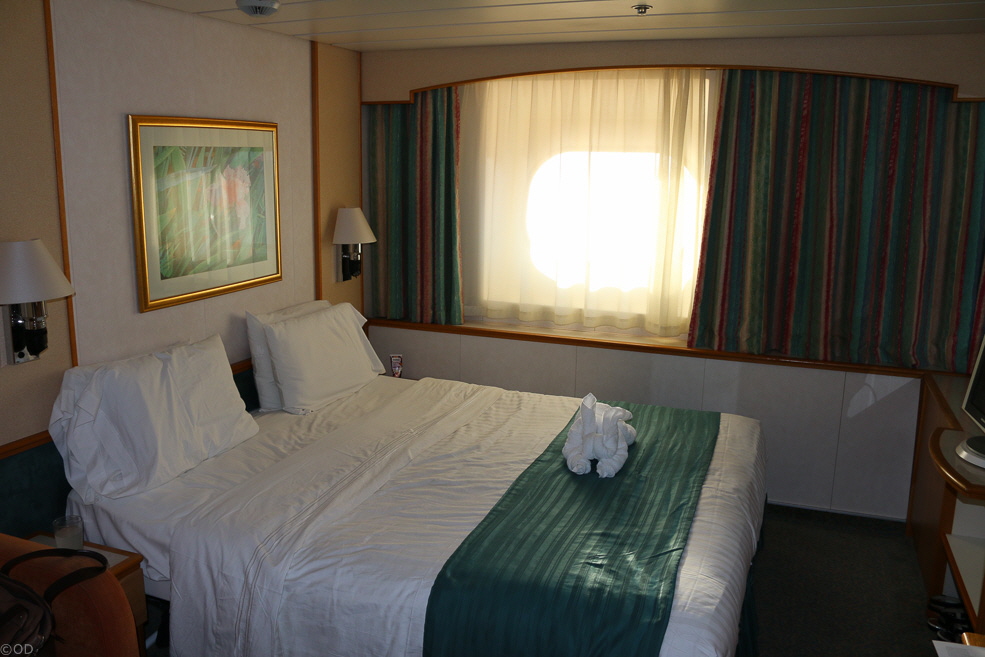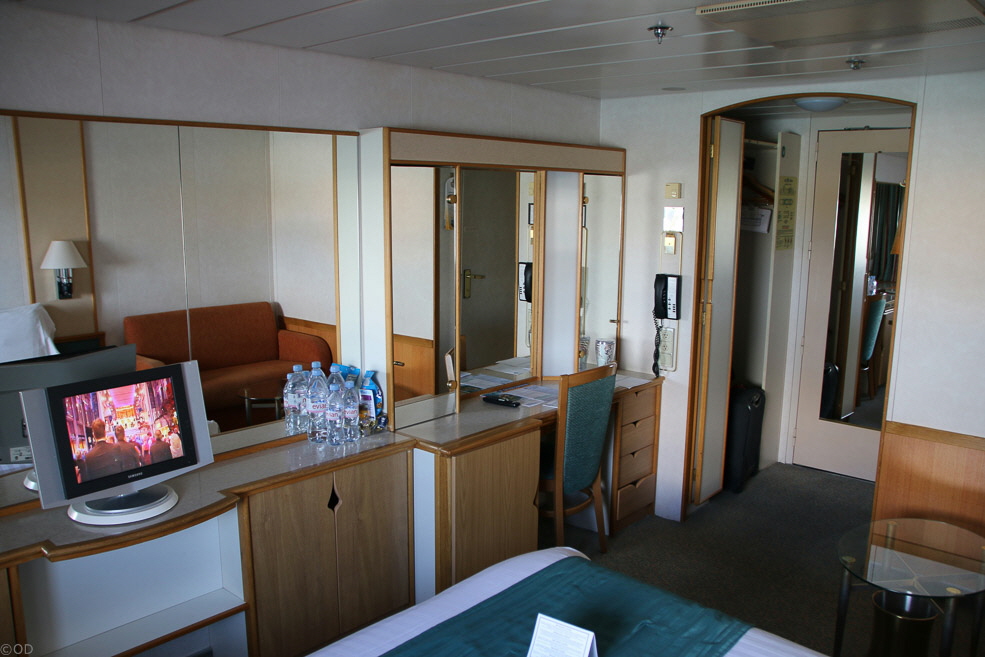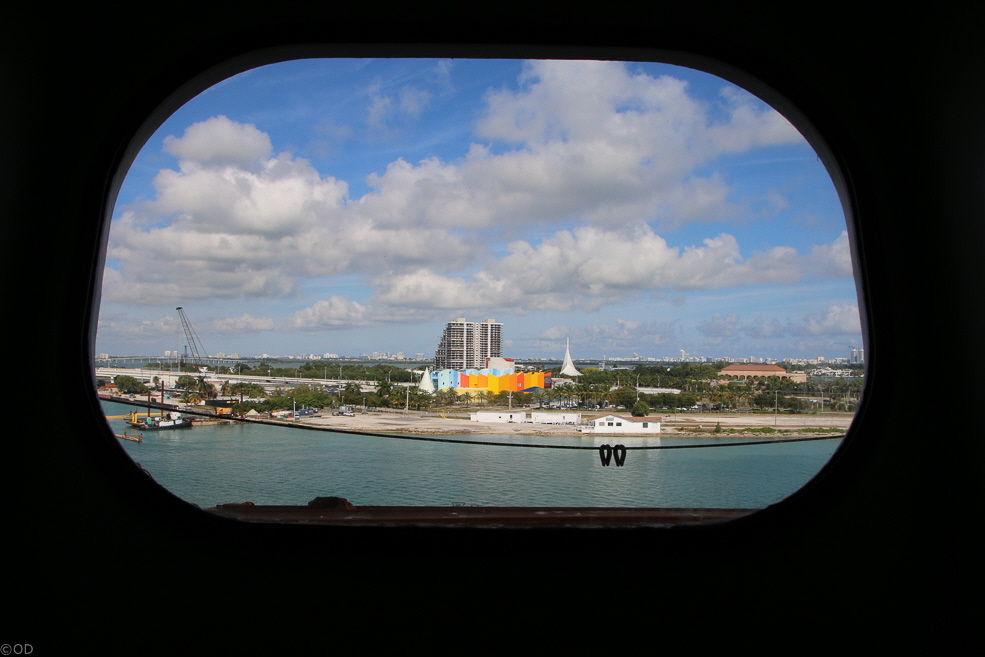 First of all, we unpacked and made ourselves at home in our room before we went on deck for the sail away.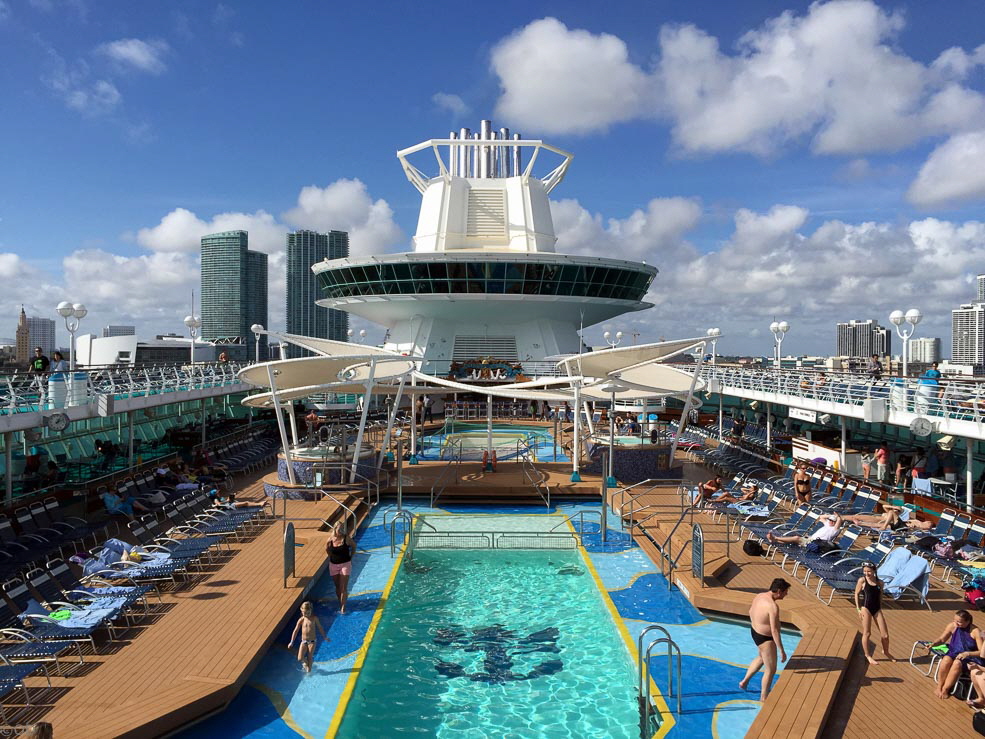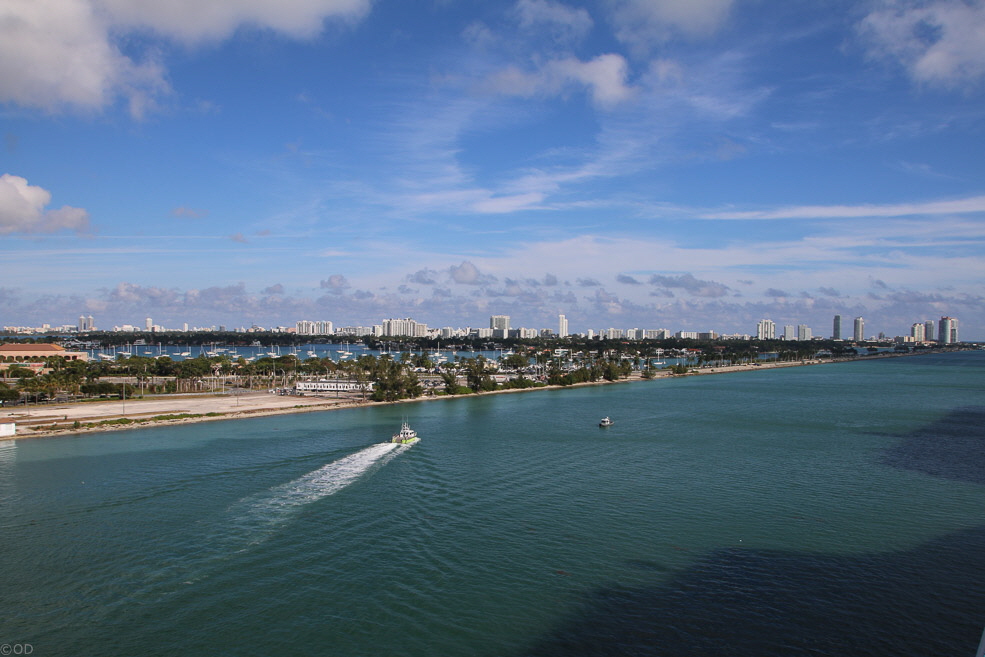 Our ship was the first in the line to leave and set sail. In front of us were the Costa Mediterranea, two Carnival ships and the Norwegian Sky and Pearl.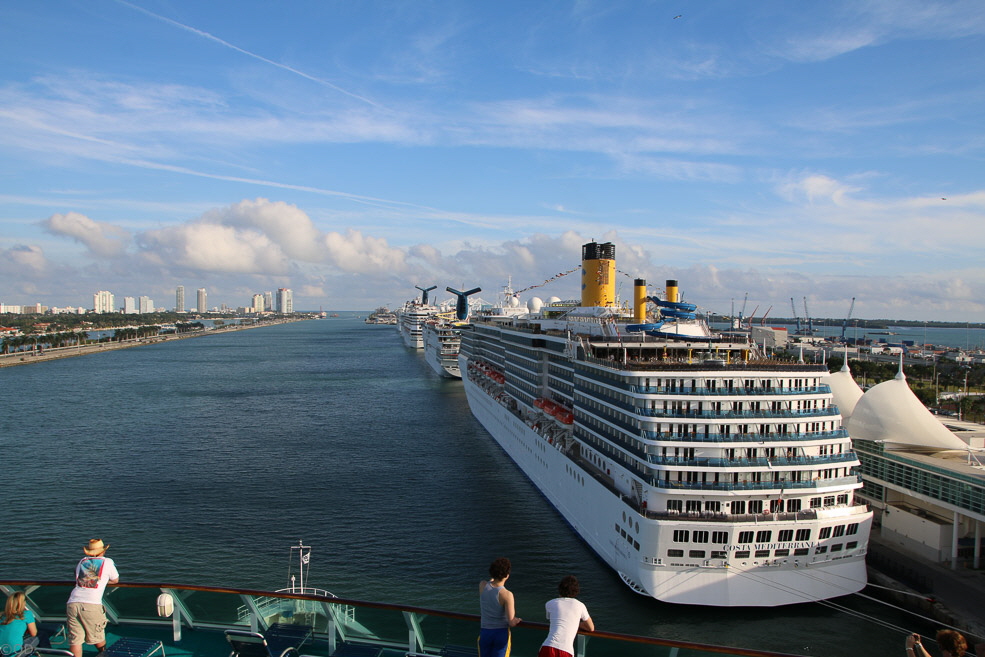 Passing the houses of the "rich and famous" on Star Island, we slowly approached South Pointe and the port exit.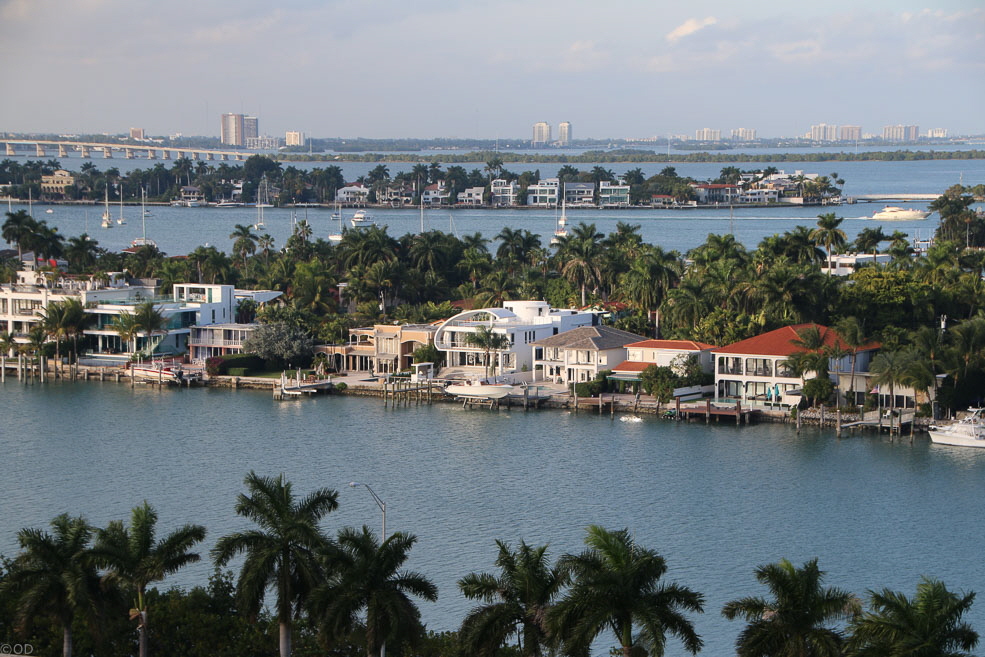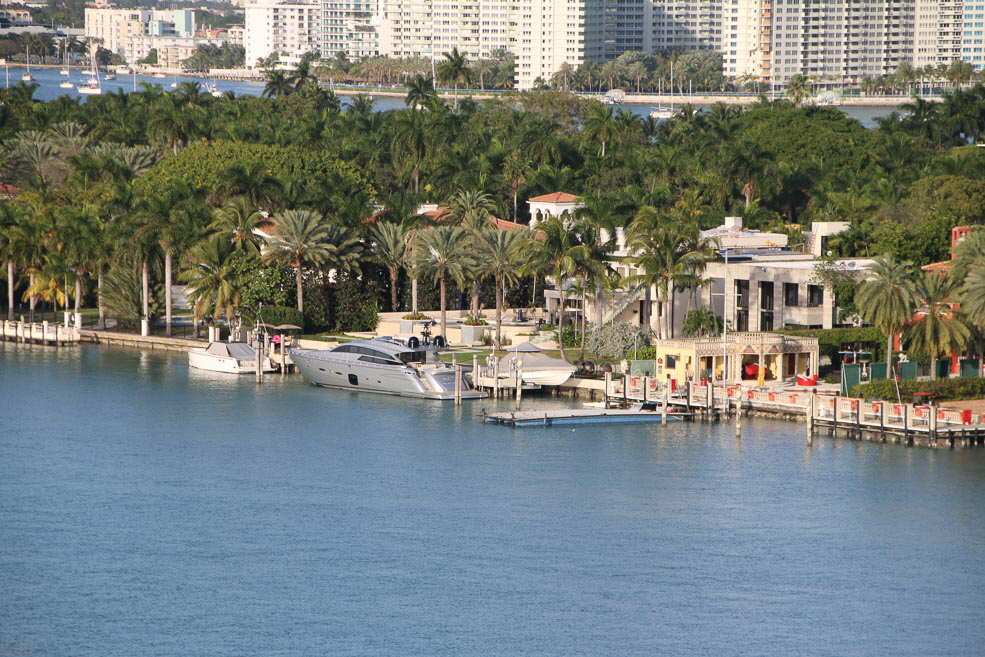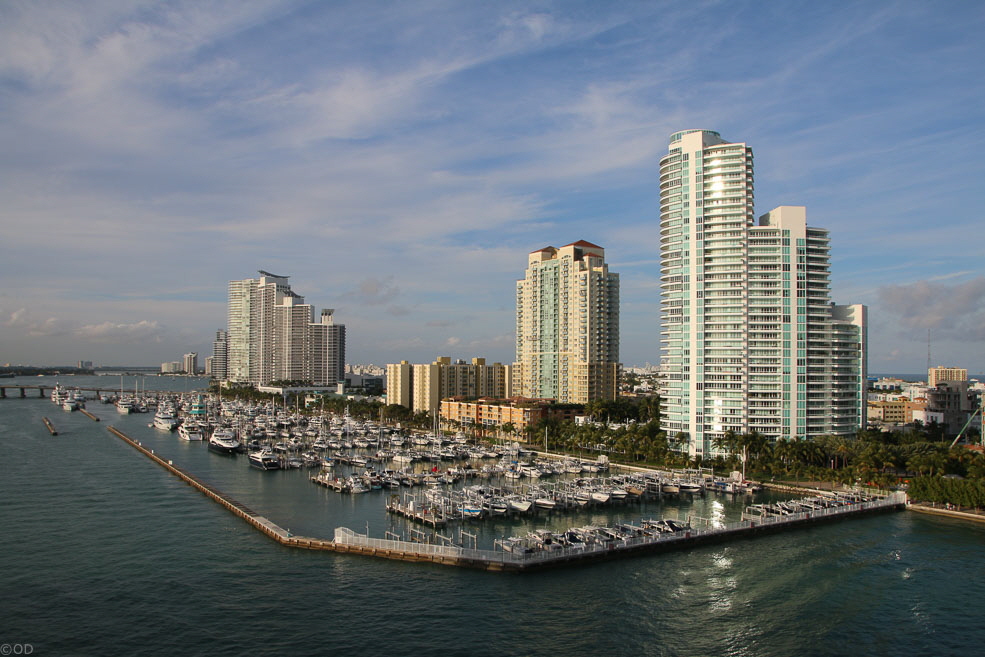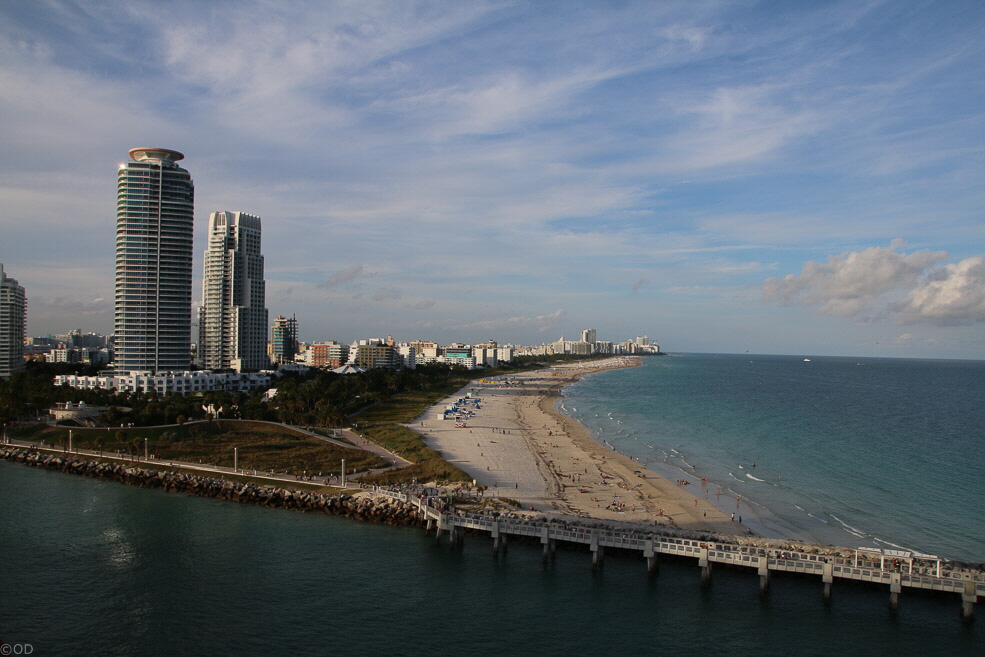 www.travellove.one • www.thecruise.report • www.travelandcruise.net
© 2021 Die Rechte an Texten, Fotos und Videos liegen beim Autor der Webseite. Die Nutzung ist nur nach ausdrücklicher Freigabe erlaubt.